About Tropicana Las Vegas
The Tropicana Las Vegas Hotel and Casino is located on the intersection of Las Vegas Boulevard and this area has the most hotel rooms at any intersection in the world. The casinos on this corner are all linked by an overhead pedestrian walkway. Across Tropicana Las Vegas Avenue is the MGM Grand and across the Strip is the Excalibur. The hotel is a franchise from Hilton's Double Tree chain of hotels and has over 1400 rooms to choose from, 50,000 square feet of gaming and over 6500 square feet of exhibition and convention spaces.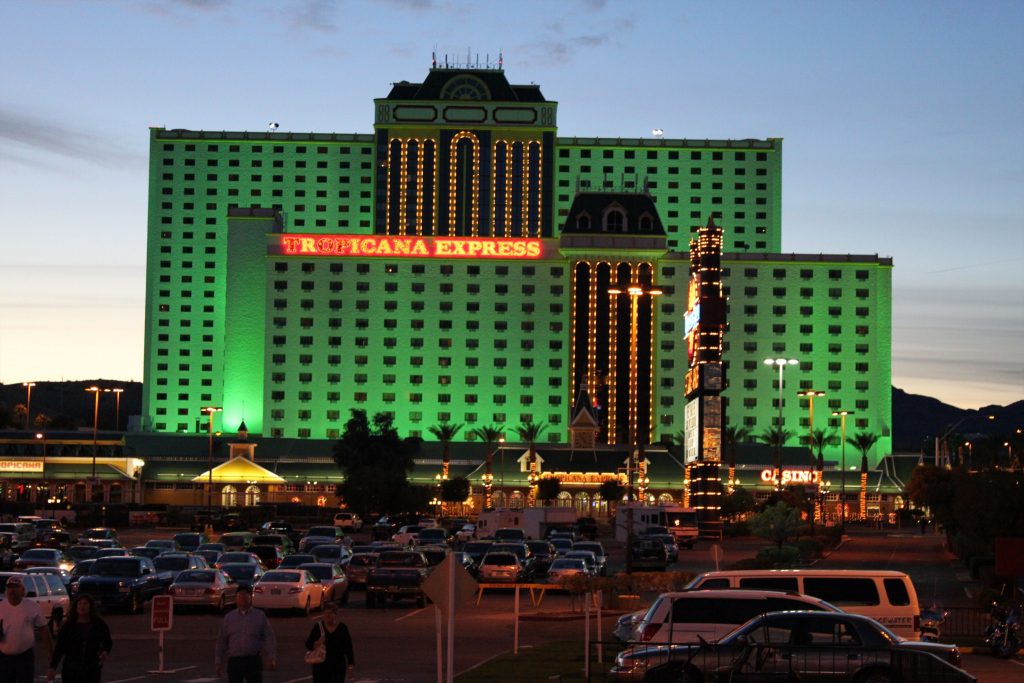 It was first opened in 1957 and has undergone many changes since then. In 1961 the Tropicana LAs Vegas Country Club opened across the road but was subsequently sold and the site is now the MGM Grand. In 1977 the Tiffany Tower was built and in 1986 the Island Tower was built.
By 2009 a multi-million dollar renovation was undertaken including taking down one of the towers. The casino opened a Sportsbook in 2011, became part of Hilton Double tree in 2012 and was bought by Penn National Gaming for $360 million in 2015. In late 2016 an online interactive experience was begun.
Over the years the casino has featured in many films and TV shows:
1964 Viva Las Vegas with Elvis Presley – Follies Berger scene
Diamonds Are Forever – James Bond stays at the Tropicana and claims "It looks quite comfortable".
Godfather – Las Vegas sequence filmed here
Godfather II – deleted scenes and was called the Tropigala for the film
TV series include Vega$, Charlie's Angels, Angel, Malcolm in the Middle, Dealers Choice, Las Vegas Gambit and Let's make a Deal
Location
Hotel Rooms
Tropicana Las Vegas Hotel and Casino has great amenities for guests. The business centre gives you access to fax, printing, mailing, and photocopying and conference rooms. For families there are cots and high chairs available for your stay. As well as a concierge and currency exchange there is a car rental desk, baggage storage, shoe shine service, laundry and valet service, florist and a variety of boutique shops.
For an even more relaxing stay there is the Tropicana Las Vegas Pool and Gardens, gym and spa.
Spa and Fitness Centre
This is located in the Glow Spa area and offers weights and cardio equipment. You can also get a jogging map to stay fit and see some of Las Vegas. Choose from a short jog, 2 miles or a longer jog at 5.6 miles.
With over 1400 rooms to choose from you can stay in a tower near the casino, enjoy views over la Vegas, have a guestroom near the conference center or stay in your own bungalow. All rooms are open plan with custom furnishings and artworks, large LED TV sets and in-room safe.
Deluxe rooms offer a king bed or 2 queen beds, and will transport you to South Beach Miami with its tropical vibe but no annoying humidity. Choose a view over The Strip or the City of Las Vegas. If you need a coffee to start your day, a Bungalow deluxe room is located near Starbucks, the pool and gardens.
If you need more room to relax in try a spacious suite with a separate living room. The Club suites are ideal if you are in town for a conference as they are located in the same tower. For the ultimate indulgence try the Spa suite with its own spa tub and sauna.
For the maximum space to spread out in and still experience the tropical atmosphere and luxurious setting a villa or special suite awaits you. The Penthouse Loft at the Tropicana Las Vegas Hotel offers 2 floors to get comfortable with entrances on both levels. A curved staircase takes you to the second floor bedrooms. Spectacular city views wait from all windows.
On the 20th floor are the one and two bedroom Sky Villas with a full bathroom and a smaller bathroom. All lights and blinds, TVs, temperature are controlled by touch screen key pads.
Complete with private balconies is the Villa One accommodation that also has a gym/massage room with television set. Pool Villas are located near the pool and have private balconies as well as a small private garden and lawn area.
On the 21st floor of Club Tower are the Grand Palm Suites with spa and sauna.
Entertainment
Everyone will find something here to enjoy from great comedy to great music it is all here at the Tropicana Las Vegas Hotel and Casino.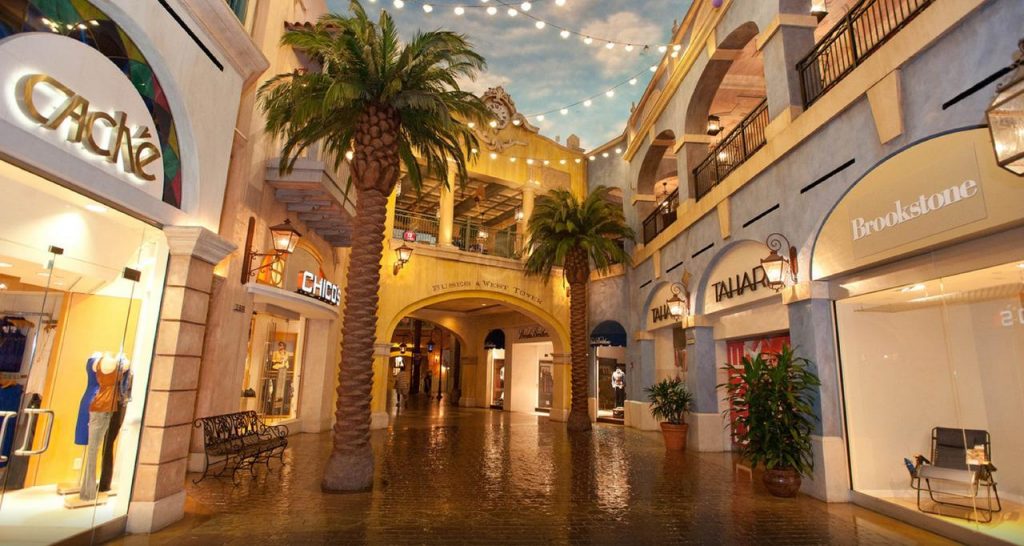 Legends In Concert
In its 35th year this tribute show is coming to the Tropicana Las VegasHotel. Shows are on everyday and include afternoon matinees and night time performances. See tributes to all the favourite singers such as Lady GaGa, Frank Sinatra, Cher, Elvis, Whitney Houston and many others.
Prince Purple Rain Tribute Show
Re-live all the great songs, music and costumes of the consummate entertainer. All shows nightly at 9.30pm.
Murray the Magician
From America's Got Talent to Penn and Teller Fool Us, Murray the Magician brings his one of a kind magic and prank show to Las Vegas. On every day at the Laugh Factory.
Laugh Factory
A great comedy club is with something a little naughty after midnight for all you night owls. Shows are everyday at 8.30 pm and 10.30pm and on Friday and Saturday enjoy the naughty show at midnight. Rich Little will be performing his new one man show that will showcase his many talents as a comedian and performer every Wednesday to Sunday.
Swimming Pools
Open every day from 6 in the morning to 7pm for a relaxing sauna or Couples experience. Be pampered in one of 9 private rooms or stay awhile in the Relaxation lounge with plush sofas and soft lighting. Have one of over 50 special treatments to relax or rejuvenate your body after a day at the casino. Take home those lovely oils and treatments to remind you of your time at the Tropicana Las Vegas Hotel and Casino.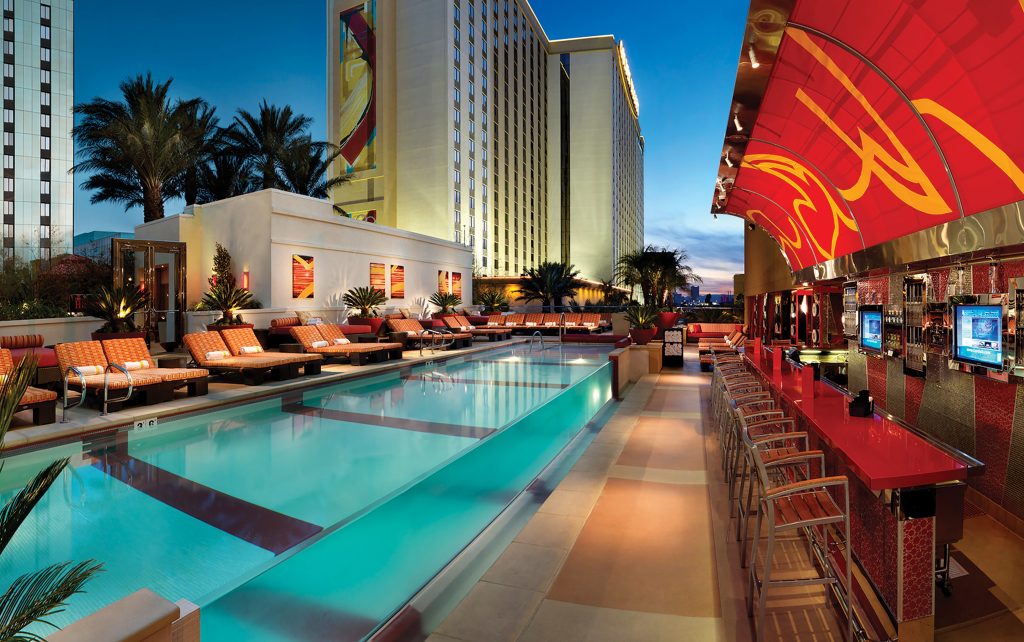 Gambling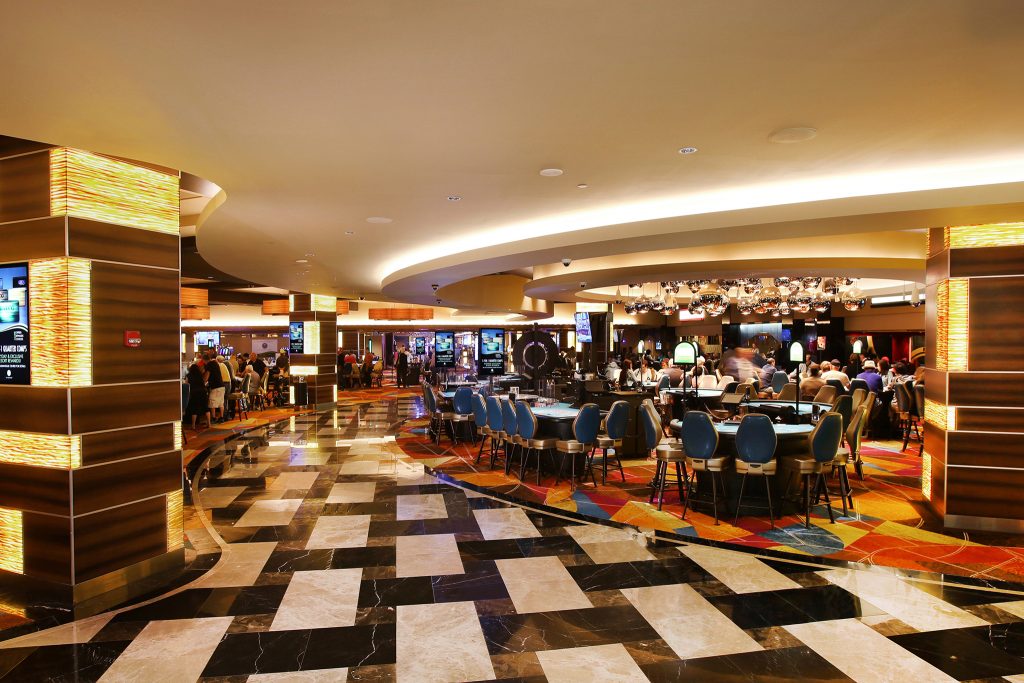 Slots
At the Tropicana Las Vegas Hotel and Casino there are more than 650 of your favorite slot machines including reel and video slots. The gaming room is over 50,000 square feet of slot machine fun. Slot rooms are located at the Main Entrance, North Entrance and Paradise Tower. Just off the main casino area is a private room with high limits.
Blackjack
Or 21 is a classic card game where you hold and hope to beat the dealer or get as close to 21 without going over.
Bonus Spin Blackjack
Blackjack where you can win an extra prize with a spin of the bonus wheel.
Roulette
The ultimate game of chance. Where is the little ball going to stop? Choose a number, colour or odds and evens and see what the ball lands on when the spinning stops.
Craps
Craps is a dice game that has developed its own culture and language. There can be individual winners or the entire table can win.
Mini Baccarat
This is a smaller version of the card game Baccarat with lower limits and played on smaller tables. This is just a game of chance on who will win, the dealer or the player or if it is a draw.
Poker
Many versions of poker are played at casinos all over the world. Two of the most popular at the Tropicana Las Vegas Hotel and Casino are Ultimate Texas Hold'em and Fortune Pai Gow.
Ultimate Texas Hold'em
The game is another classic poker game where you play only against the dealer and not the other players at the table. Any time during a hand, the player is able to make one raise. The earlier the raise is made, the higher its value is.
Fortune Pai Gow
This poker game is a mix of western poker and Eastern Tiles. You are dealt 7 cards from which you make 2 hands, one with 5 cards and one with 2 cards. Both hands go against the dealer and if both hands are won you win back your bet. Fortune includes a side bet option that pays on the value of your hands.
SportsBook
Run by Canton Gaming and you will need to download the app. The kiosk is small and offers tables with 3 chairs for friends. Betting is offered on a variety of sports but live betting isn't on offer for all games.
Restaurants
Dining at the Tropicana Las Vegas Hotel offers great choices from classic American comfort food, steaks to Asian cuisine it is all here to enjoy.
Robert Irvine's Summer Cookout at the Public House
It is available from 7pm to 10pm during summer to help raise funds to fight hunger in Nevada with Three Square Food Bank. With a wraparound bar and open design kitchen enjoy some of Chef Robert's favorite comfort food. There is nothing like this available anywhere on The Strip.
Red Lotus Asian Kitchen
Tasty Asian inspired food to tempt your tastebuds. Open for lunch and dinner from 11am to 11pm.
Savor Brunch Buffet
Favorite brunch offerings and pizza all in the one spot.
Trago Lounge
Trago Lounge is a great selection of beers, spirits and wines in a smart relaxed business atmosphere. Try one of the cocktails or mixed drinks.
Oakville steakhouse
With steaks from all over the world including Australian Tajima Wagyu and USDA Prime Beef and the freshest of seafood in a variety of amazing dishes-it is all here for your flavour enjoyment. The extensive wine list has over 150 labels on offer.
Fresh Mix
This is the place for all fresh salads and tasty wraps for healthier food choices. Open from 11am every day.
South Beach Food Court
Open all day every day for a classic burger, pizza or sandwich.
Bacio
The only spot for the healthiest breakfast and lighter meal options on the strip. Open from 7am.
Barista cafe
For the coffee lover and tea lover with special sweet treats such as donuts, muffins, gourmet breakfasts and fresh sandwiches daily from 6am to 2 pm.
Starbucks
For coffee and snacks at any time of the day.
Conclusion
The Tropicana Las Vegas Hotel and Casino offers you great choice in accommodation and dining for the whole family. From deluxe rooms to villas and suites, by the pool or on the top floor penthouse you can stay anywhere. Villas offer separate rooms as does suites so small or large groups can stay together. Dining is great here with a large variety of food on offer. From steaks and seafood to burgers to pizza, sandwiches and great coffee, food and drinks are available 24 hours a day. Entertainment is diverse with the fantastic 3 decades long Legends Tribute Show, great comedy from new and seasoned performers as well as great music.
About the Author