9 Important Blackjack Rules
Before learning how to count cards, communicate with other players to get the best hand, and bet $500 chips on the blackjack table, one must learn the game's basic rules. Everything starts from here, so acing the basics is how to build up and turn yourself into a professional:
The main goal of blackjack is to reach 21, or closer to it than the dealer, without exceeding that number. This essential rule is the reason that blackjack is also often called 21.

All face cards (Jacks, Queens, Kings) are valued as ten. According to your needs, the ace can be counted as one or eleven; this applies to hands with a single ace since consequent ones count as eleven. All other cards carry their face value.

The game begins with two open cards for each player and two for the dealer; the one remains hidden until the end of the round.

Players automatically win with an ace and a ten, also known as a natural blackjack. Going over 21 disqualifies players automatically.

In most blackjack games, getting a natural is awarded 1.5x your bet instead of 1:1.

When you choose to Hit, you are happy to receive an additional card; Stand signals that you are happy to compete with the dealer's hand with your current card.

In most land-based and online casinos, dealers will stand if they reach 17.

When players double, they receive one additional card, and their original stake is doubled.

Any time a player receives two identical cards, they can split and play two different hands at once. This action will automatically double your stake, and it is only allowed at the beginning of the round.Players can also further increase their bet value through this action, but the rules may vary.
The above covers the basics, but on our blackjack rules page, we cover the topic more in-depth, although these can vary from one game to another. Likewise, an online casino can enforce different rules regarding the dealers' actions, so it is always advisable to do some reading before betting.
How to Play Online Blackjack
Understanding the above is the first step to playing online blackjack. Examples, terminology, and the different blackjack bets are highlighted in detail below. Those who cannot wait to get into action and learn in practice should follow the below steps.
Select a Blackjack Casino Site
US players rightfully want the best online casino when playing blackjack online. The game requires focus and therefore lags, delays, or unnecessary loading times are a dealbreaker.
Safety and security are two other important aspects of selecting an online blackjack casino. The sites we highlight are not just offering blackjack games through inviting interfaces and 3D tables but ensure you will get paid in time and that your personal details will be securely stored.
Blackjack casino bonuses and exclusive promotions will be unlocked when you join the above platforms through this page. Whether you are playing online, on mobile, or want to watch the live dealer shuffling the cards as you bet, you will feel right at home on the selected platforms.
Register a New Account
After selecting and entering one of the above sites for the first time, you must register a new account. The process is simple and takes less than five minutes. To go through with this step, you will need to provide your full name, a username, password, address details, and a few other essential information.
You must verify your account through the shared link when you complete this step.
Make your first Deposit
Once the above is completed, you will be redirected to the cashier page. The selected blackjack sites support various secure, instant banking methods to fund your account seamlessly. A $10 minimum deposit is supported by most, although you might need to go through with a slightly higher first deposit to qualify for any blackjack bonus codes.
Then, you will be ready to join thousands of other players and stand side by side against the dealer. Read below for additional details on the blackjack gameplay, and you can always play for free via the demo mode to get the hang of the game.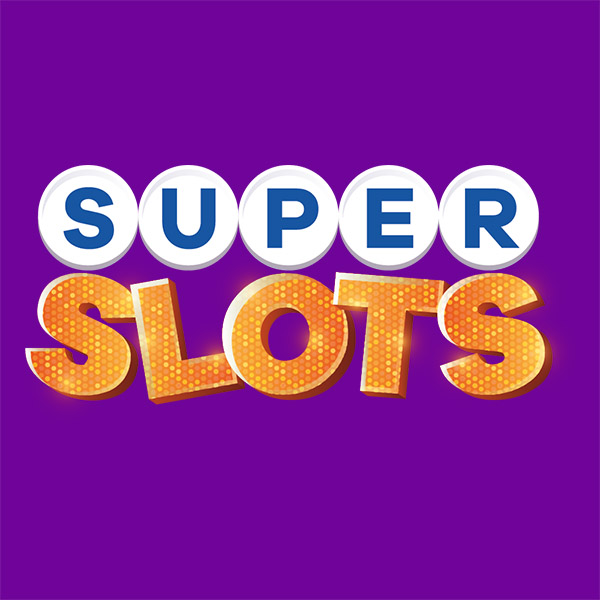 Super Slots Casino
Bonus Offer:
$6000 + 100 Free Spins
Available Countries
Accepts US players
More Info
Available Games
Slots
Blackjack
Roulette
Live Dealer
Baccarat
Features
US Players Accepted
Massive Welcome Bonus
Works With Cryptocurrency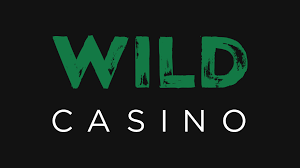 Wild Casino
Bonus Offer:
$5000 Welcome Bonus
Available Countries
Accepts US players
More Info
Available Games
Slots
Blackjack
Roulette
Live Dealer
Baccarat
Features
Instant-play Casino Software
Variety of Payment Methods
Extremely Generous Welcome Offer
Wide Variety of Games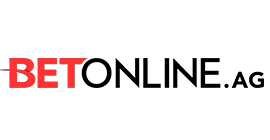 BetOnline Casino
Bonus Offer:
100% UP TO $3000
Available Countries
Accepts US players
More Info
Available Games
Slots
Blackjack
Roulette
Live Dealer
Baccarat
Features
Compatible with all mobile devices
Great selection of games
Banking methods with flexible limits
17

casinos found based on your search.
Clear all filters
Blackjack Bets
Players with questions after reading the blackjack rules outlined above should find answers below. The highlighted blackjack bets are how you can position yourself against the dealer, from requesting an additional card to protecting yourself from further losses.
Hit
Players signal the dealer to hand them an additional card.
Stand
This action highlights that a player is content with their current cards, and the dealer should either continue with the next player or uncover their hidden card.
Split
As the term suggests, splitting allows you to separate the two initial cards you receive and play two different hands. Caution is required since your initial bet is also doubled. Most casinos allow splitting for any two identical cards at the beginning of the round. Splitting 8's is considered the best strategic move, as with aces or 10s.
Double Down
When permitted, double down is a ballsy move. Players can double, triple, or quadruple their initial bet after the first two cards are dealt. In some variants, this action is permitted even at later stages.
Surrender
Similar to folding in poker, surrender in blackjack is allowed after the initial draw is completed. Players can give up their hand at a 50% stake cost. Gambling doesn't have to be completely random with such options provided at blackjack; seeing an ace or a ten for the dealer and an 8 for you is a sign you should surrender.
Insurance
After the initial draw is completed, players can use the insurance side bet. If the dealer gets blackjack, it will payout at a 1:1 rate in the standard game. A 10 or an Ace as the dealer's open card might be a sign to use this side bet. Surrender does not affect the standard gameplay, continuing as if it was never placed.
These betting options will be available in any blackjack game you will play. Additional side bets and alternative rules might apply, but the basic premise of the outlined blackjack bets remains.
Blackjack Terminology
Anyone new to online gambling might feel a bit lost with some of the terms we throw around regarding blackjack. The following are concepts and terms you will encounter when reading the game rules or embarking on your gaming experience:
The edge, also known as RTP, is the value highlighting the favorable odds for the casino. It is displayed in % and is always positive for the house, although blackjack comes with the lowest house edge among any other casino game.
Push
A push is any bet in a table game that neither wins nor loses. When a player has the same card as the dealer, the stakes are returned, and we have a push.
The Table
Players will need to sit at a table in a real casino or enter a virtual table to play blackjack. This will consist of a dealer and yourself, with additional seats for players in live and physical casinos.
The Dealer
Is the person managing the cards and actions for the casino. In blackjack, players try to beat the dealer by achieving a higher card combination than them.
Bust
A hand that exceeds 21 is an automatic loss for either the dealer or the player and is called going bust.
A Round of Blackjack
Since most players opt-in for online blackjack in video format, we will highlight how it plays out in practice, so you know what to expect:
First, players must set their stakes by choosing the chips of their desired value.
As soon as the 'bet' button is tapped, dealers will hand out one hidden card to themselves and two open cards to you.
Now, you must choose your next move based on the bets and actions highlighted above. Splitting, doubling down, or adding an insurance bet are all viable actions. The basic actions are to hit (ask for another card), stand, or you won by getting a natural.
Hitting is continued for as long as you want unless you go bust. When you stand, the dealer will reveal their hidden card and either push, draw another card, or win. Like players, if the dealer goes bust, the round ends automatically, and you win.
The process can be repeated by placing a new bet, following the same pattern.
The above highlights how single-player video blackjack is played. The dealer will follow the exact process when other players are apparent on the table, starting from the left-hand side.
Blackjack Hands Value
The above image should provide a clear enough picture of how the cards are valued in blackjack. Unlike baccarat, Sic Bo, and other table games, and more like poker, blackjack is straightforward in that regard.
Kings, Queens, Jacks, and 10s count as 10, and rest cards at face value. Aces can be either 1 or 11, although different rules might apply according to the selected blackjack game.
The best hand value you can get is an Ace and a 10 at the start of the round, also called a natural. This blackjack hand pays out instantly, usually 1.5:1. Achieving 21 through other card combinations is valued at 1:1.
Blackjack Variants
After learning a bunch about blackjack and how it works, get ready to have all that knowledge deconstructed. Below, we highlight the best blackjack game variants and how each operates. Unfortunately for punters, the game can significantly vary from one title to another. Each variant can also come with different rules based on the developer powering it.
The good news is that players have several different options to never get bored of their favorite card game. You can select any of the following and play at the recommended blackjack casinos:
European Blackjack
This is the classic blackjack game one can find online or at a brick-and-mortar casino. It is played using six to eight card decks, with all the rules covered above applying. Players can split matching cards and surrender after the two initial cards are dealt.
Even if the dealer gets a blackjack from the offset, this is revealed after players conduct their actions. Hitting on 16 and standing on 17 is standard practice with European Blackjack. Resplitting is not allowed here, and the payouts are 1:1 for regular wins, 3:2 for blackjack, and the insurance bet is 2:1. The house edge in this game is 0.42%, the lowest among casino table games.
American Blackjack
This game has a slight variation on the classic blackjack covered on this page. The dealer's initial cards are handed out right off the bat before going through with the dealing to the players. The one card remains hidden, as in the standard game.
The above change alters the odds towards the players by 0.05. Yes, this change is small but not unimportant. In American Blackjack, the players will know if the dealer got a natural and can therefore get away without splitting or doubling their hand to lose their stakes eventually. Also, double down is allowed after splitting your cards and on any total number of cards.
Las Vegas Strip Blackjack
Vegas Strip Blackjack is one of the most popular games at online casinos. Players do not face any restrictions in doubling down or splitting, and even different face cards can be split. The downside is the lack of the surrender option. Rest rules remain identical to European Blackjack.
Spanish 21
This blackjack game comes with the best house edge for players, set at 0.006 when played with the standard rules. The most significant difference from the original blackjack game is the omission of 10s from the deck, with Jacks, Queens, and Kings still in play. Hit, stand, and split actions remain identical, but the following are the twists in Spanish 21:
· Late surrender gives players the chance to give up half of their bet at any game point.
· Players can split aces without restrictions in doubling and re-splitting after that.
· The Match the Dealer side bet awards a bonus win if the same starting cards are dealt with the house and the player.
· Super Bonus is unique to Spanish 21, with straight matched-up cards paying out massively (i.e., 6-7-8-9).
Blazing 7s Blackjack
Players love this variant for the special payouts it provides through the progressive bonus. Simply put, when placing a chip on the side bet, the players will receive a payout for one or two sevens as a starting hand. If the dealer also holds a seven, the payout is massive and, according to the progressive jackpot meter. The mega progressive jackpot is won if the suit of all cards is a diamond. Most casinos will payout 200:1 for any three sevens or 25:1 for two sevens.
Multi-Hand Blackjack
This variant is as old as time since players in land-based casinos used to take advantage of any seats at the table to bet on two or more hands at once. The rules remain identical to the original blackjack game, but players can bet on several different hands this time.
If the dealer goes bust, the payouts can be massive. Professional players tend to love this variant as they can control the number of cards drawn in each round and trap the dealer into going bust more often. This variant is the most widely available at US online casinos.
Double-Attack Blackjack
Also referred to as Double Blackjack, this game has several twists. It operates on the same basis as Spanish 21, but it allows players to increase their bets after seeing the dealer's card and surrender their hand at any point of the game.
Knowledgeable blackjack players love Double Attack Blackjack since they can count their winning chances after seeing the dealer's first card. They can double their bet and potentially land a double win using this insight!
Bonus Blackjack
One of the most popular double-deck blackjack variants you can play online at most US sites. The gameplay remains unchanged, par the side bet available. Players can add a stake at the bonus bet and earn a multiplier if they hit blackjack.
The payouts can vary significantly from one online casino to another, but usually, it is 1.5:1. Nonetheless, players who pull through with a blackjack hand of the same suit can receive much higher payouts.
Pitch Blackjack
This is a variant of single-deck blackjack, rarely available at online casinos. Skilled players love this blackjack game since it is played with one or two decks of cards. As such, card counting is much easier here than when playing with six or more decks.
Pitch refers to the similarity this game holds to poker. The cards are not facing up during Pitch Blackjack and are only available to each player. Rest blackjack bets and actions remain identical to those highlighted on this page.
Different Types of Blackjack
The above variants can be fascinating when you are familiar with blackjack etiquette and know how to play them correctly. Players can enjoy any of the above in different forms, although they are predominantly played online in video format. This means that players are betting against a bot dealer without other users participating in the game; the outcomes are determined by a random number generator software, which is the safest form of gambling.
The benefits of this game format are the slow pace and lack of pressure by other bettors since the rules and the odds of winning are identical to the same games played on a physical or live casino. Below, you can see how else you can play blackjack.
Mobile Blackjack
The latest data highlight that users are switching to mobile blackjack. Online casinos have adjusted their platforms through html5 technology, and all variants are automatically available on smartphones, tablets, and other mobile devices. The experience is identical to playing via desktop online, without download or installation requirements.
Real Money Blackjack
Blackjack games are available in different formats according to where you play them. Visiting the Google Play Store or the App Store and typing in blackjack will uncover myriads of free blackjack apps. Real money blackjack is predominantly played online or in physical casinos. To get started with real stakes, you can select any of the casinos listed above.
Live Dealer Blackjack
Live casinos are an innovation brought by casino software providers. Ezugi, Evolution Gaming, Playtech, Vivo Gaming, and Lucky are just a few names of live streaming blackjack tables from real casino studios to online casinos. Players can enter these games, see the dealer shuffle, and pass the cards like when betting in real life. Only this time, you will be experiencing the whole thing from home.
The stakes in live blackjack tend to be higher than the video format, with limited availability in terms of seats. Instead of an RNG, shuffling the cards acts as the randomizing element.
Free Blackjack
All listed blackjack online casinos will allow users to try out the games for free in demo mode. This feature, which is not available for live blackjack, is excellent for practice. Players can read the rules and test strategies out. When comfortable, they can seamlessly switch to real stakes and see if lady luck is on their side of the table.
Conclusion
Understanding the above is the best way to get started with online blackjack. Joining any listed online casinos will provide you with the real deal. Depending on your preferences, you can enjoy free or real money blackjack playing on your mobile or desktop.
We advise against live dealer blackjack if you are not confident in how the game works since it is much more fast-paced than video blackjack. In any case, we hope the above page has helped, and you can now enjoy one of the best table games at the casino.