About Flamingo Las Vegas
Formerly known as the Fabulous Flamingo and Flamingo Hilton, the present Flamingo Las Vegas Hotel and Casino is owned and operated by Caesars Entertainment Corporation. Initially opened in 1946 by Bugsy Siegel, it has seen many changes along the way and is the longest-running casino in Las Vegas.
Built-in Art Deco style, the planned luxurious hotel had to be different from the other two that were nearby at the time. At present, it has a 72,000-square-foot casino, 3626 rooms, and is reminiscent of Florida and Miami. There is a contained wildlife and garden area complete with a flock of Flamingos. There is a monorail station at the rear of the property.
In 1947 the name changed to the Fabulous Flamingo and in 1948 it made over $4 million profit. In 1953 the hotel was remodeled at a cost of $1million. Sold for $10.5 million in 1960 to a group reportedly involved in organized crime, it was later sold again and became the Flamingo Hilton in 1974. By 2000 when it was renamed Flamingo Las Vegas it was owned and operated by Caesars.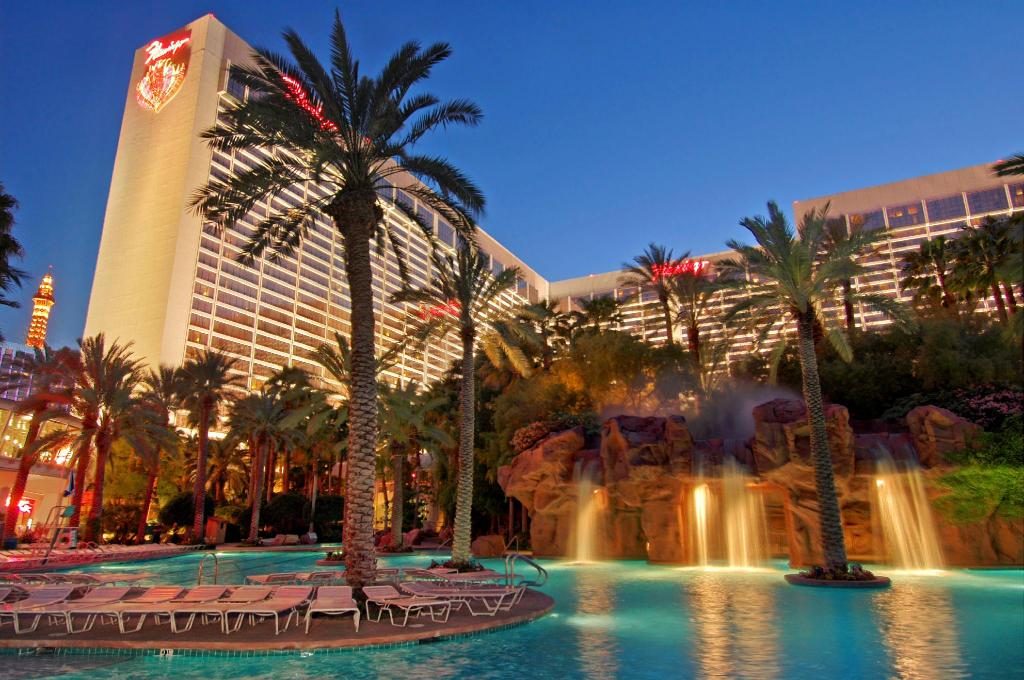 It has been used for several film and television shows including:
1964-Viva Las Vegas filmed here
1960 Ocean's 11 and a flashback scene in the 2001 film
1961 Bugsy starring Warren Beatty
Netflix series Lily hammer with Steven van Zandt has a casino called the Flamingo and referenced the Las Vegas icon.
With its casino, Wildlife Garden, several pools, spa and fitness center it has become the place to stay for those wanting to stay at a hotel steeped in history. It is on the Strip and adjacent to The Linq with its High Roller Observation Wheel. Several rooms at the Flamingo Las Vegas Hotel look out over the wheel and The Strip.
Location
Hotel Rooms
All rooms at the Flamingo Las Vegas Hotel and Casino are air-conditioned and have safe, flat-screen TVs, daily housekeeping, and are business-friendly. Connecting rooms are available for larger groups and families. Fridges are available if requested and complimentary toiletries are for your use in the bathroom. Room service is available at certain times of the day.
Children's beds and cribs are also available. Smoking rooms are available on request. Rooms and suites have wooden and pink touches signature finishes to the Flamingo. A selection of rooms looks on to the Observation Wheel at The Linq.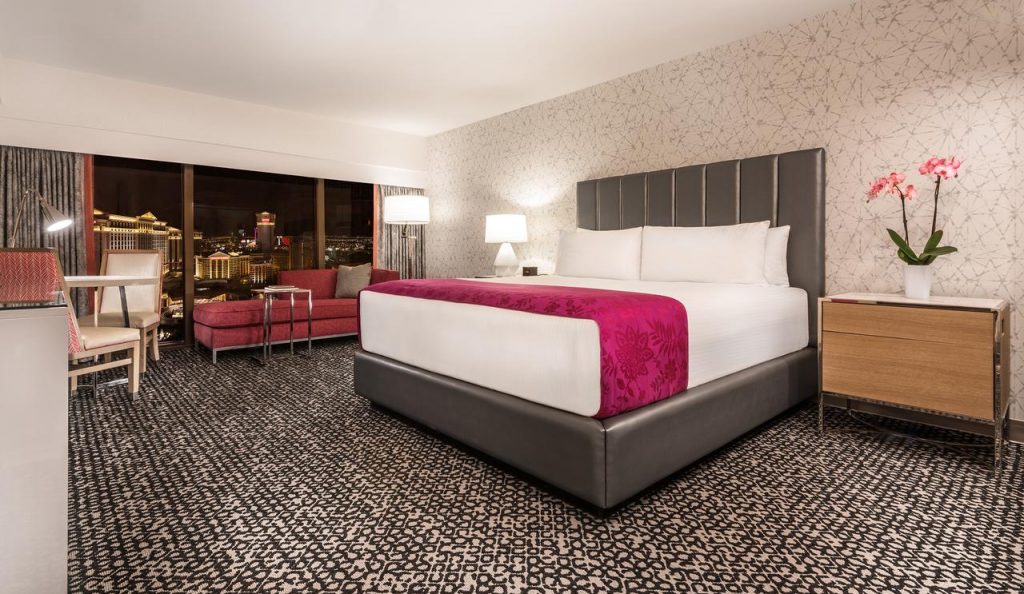 Fab Rooms all come with a king or 2 queen beds and the Forever Fab rooms have more space to spread out and relax in.
GO and Flamingo Las Vegas Hotel Rooms have been recently renovated and offer stylish modern rooms with pink and timber finishes. Some rooms have framed photos of vintage Las Vegas. Get a view of The Strip or the High Roller.
Deluxe and Royal Suites have more room and deep blue touches for a more luxurious finish. All have a spacious living area and large bedroom and bathroom.
Neapolitan and Cosmopolitan Suites have the classic Flamingo Las Vegas colors and are furnished in a retro style evident of years gone by. There is lots of space to spread out and be comfortable.
Metropolitan Suites also have a retro feel with a orange and green color accents.
Spa and Fitness Centre

In the spa area you will also find the Fitness Centre. Relax and be pampered by one of the treatments on offer at the spa. Have a relaxing or revitalizing massage, facial, body scrub or rub or hot stone massage. Enjoy a spell in the sauna, steam room or spa tub. There are couples rooms available for you and partner to have treatments at the same time. Check out the seasonal specials that are available at the spa. The Fitness Centre is free for 2 guests per room per day.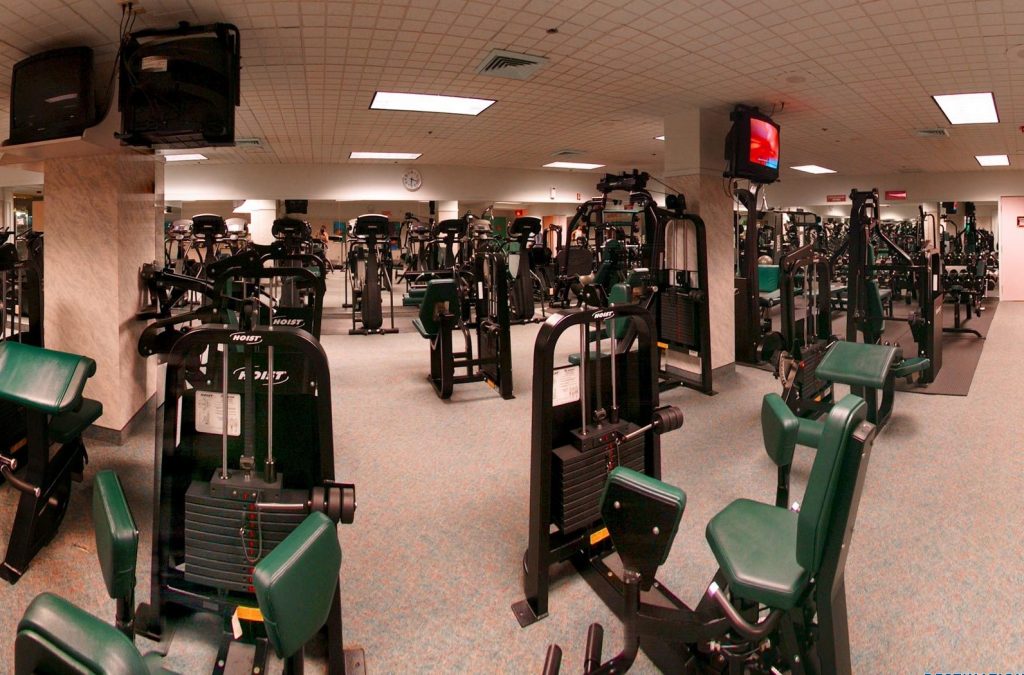 Entertainment
Flamingo Las Vegas Hotel and Casino offers you the best in live entertainment from cabaret, musical acts, comedy and much more. Also available is a great snapshot at the Total Snapshot Kiosk as the perfect reminder of your time at the Flamingo.
Current headlining acts are Donny and Marie Osmond and Paula Abdul. After winning America's Got Talent, Piff the Magic dragon debuts his first show here in Las Vegas. For side splitting comedy from this fresh new talent.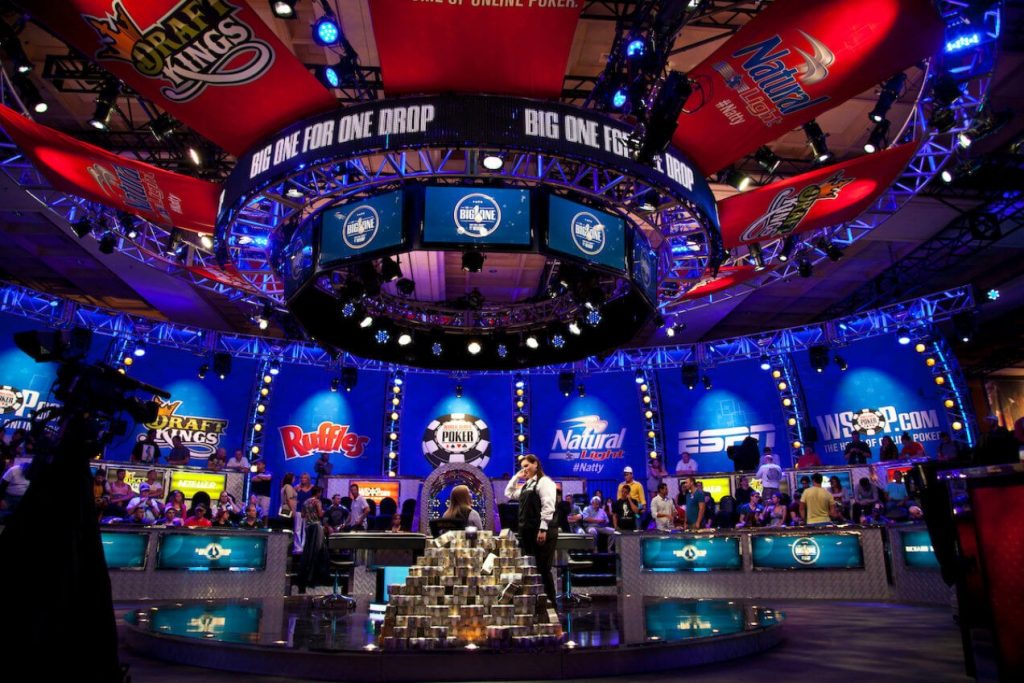 Flamingo Las Vegas Uncovered
This gives you the opportunity to learn the exciting and varied history of the oldest operating casino on the Strip. The 2 hour walking tour will take you behind the scenes for some surprising information.
Wildlife Habitat
As well as Chilean Flamingos the habitat includes other water birds such as Ringed Teal Ducks, Sacred Ibis, Brown Pelicans, parrots, turtles and Koi Carp. Open from Dawn to Dusk each day with pelican feedings at 8.30am and 2pm every day.
Flair it up at the Bird bar
Watch professional bar tenders as they entertain with their flashy skills then learn 3 moves you can stun your friends and family with when you go back home.
Title
The place for all haircuts, make up, waxing while at the Flamingo Las Vegas. If you are here to get married check out the full bridal packages available. For the men there is an old fashioned barber shop that offers shaves as well as haircuts.
Garden Bar
Golden Bar is the ideal spot to take in the sights and sounds of the casino and the Flamingo Las Vegas Lagoon and waterfalls. An elevated deck looks over the garden and beyond for a great place for a drink. Frozen drinks are a specialty.
Bugsy's Bar
Named after the first owner and builder of the Flamingo Las Vegas, the bar is in the center of the casino floor. A large circular bar with a huge neon sign is a flashback to earlier times. Grab a cocktail or beer and watch the action on one of the large screen TVs.
Commemorative Brick
Commemorate your holiday at the Flamingo Las Vegas Hotel and Casino with an engraved brick. It can be for a birthday or anniversary, a loved one or any special occasion. Each brick has 3 lines to engrave with your message.
Swimming Pools
GO Pool Day Club

Open during summer is the Go Pool Day Club for people over 21 years of age. Special events are on daily with lots of contests, resident DJs, live music and mixed drinks. Set in a tropical paradise with cabanas and featuring many celebrity guests.
Beach Club Pool

Soak up the Las Vegas sun amid the lush flamingo wildlife habitat while having fun in the pools and water slides. Grab a snack or drink from the Beach Club Cafe.
Shops and Boutiques
Flamingo Las VegasShopping
With many shops to choose from including boutiques, jewellery, clothing, gifts and souvenirs there is something here for every savvy shopper. For even more shops check out the Linq Promenade that starts near the Flamingo Las Vegas Buffet.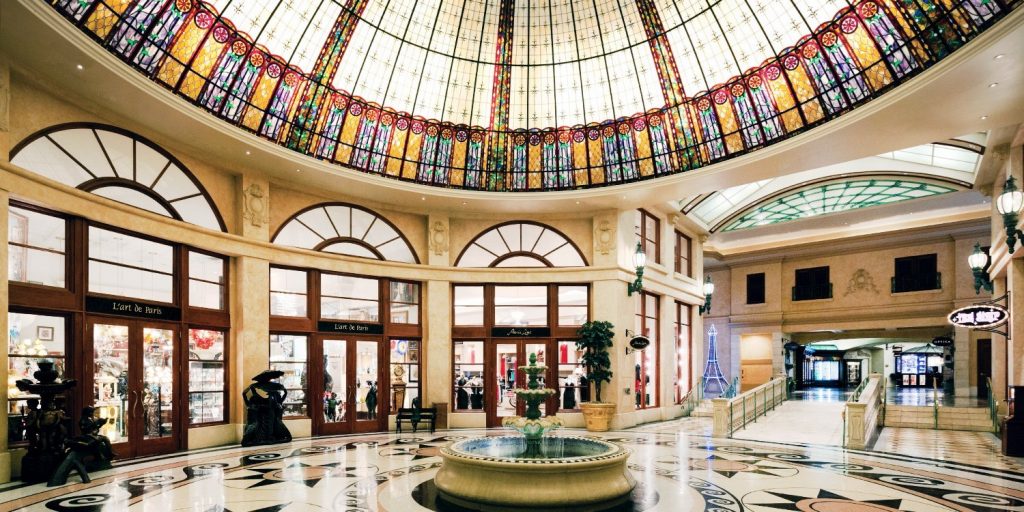 Shows
Donny and Marie Showroom
Catch the timeless brother sister act from the Osmond family in the showroom named after them. It is on at 7.30pm nightly. Also on here is Pauls Abdul with her fabulous live show.
Gambling
Slots
Play one of more than 1600 slot machines with all your favorite reel and video games. There are several penny games as well as multi-line 2 cent progressive jackpot machines. The new 2 for 1 and 3 for 1 slot machine give you more chances to win and you get extra spins when you place a maximum bet. Try a video poker machine, Keno or Blackjack slot machine.

Table Games
The first ever roll in the dice game Craps occurred in the Flamingo Las Vegas Casino way back when it first opened.
Baccarat
Classic James Bond games are available in both mini and Palace versions of this here. All you need to do in Mini is bet on the player or the banker, very simple decision to make. Palace is a commission free version with the same rules as Baccarat but with a twist.
Blackjack
Blackjack is one of the most loved table games in all casinos around the world. Get as close to 21 as you can and beat the dealer to win.
Roulette
American Roulette that is played all over the USA is available to be played at the Flamingo Las Vegas Casino. Along with the numbers 1 through to 36, 0 and 00 have been added. For versatility in betting this is the game to play.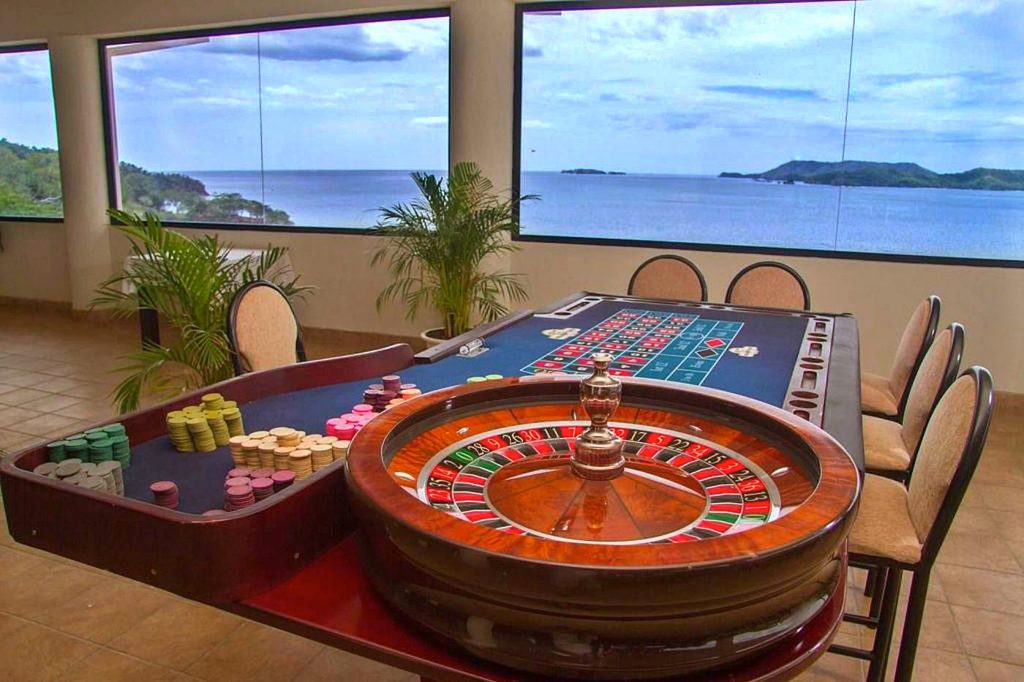 Craps
Crap is the social game of dice where you and the table can both have a big win. There are many different ways to bet and the slang makes for a great fun time.

Poker
The 12 table poker at Flamingo Las Vegas Hotel and Casino has mobile charging at each seat and free Wi-Fi. On offer are games with a $1-$2 No limit with a $100 to $300 buy in, $3 to $6 with a minimum of $30 buy in, PLO with $1 and a buy in between $110 and $500. Omaha has a $3 to $6 and a $30 buy in. You can earn comp dollars and get Tier Credits with a Caesars Reward Card.
Currently all tournaments start with 20,000 in chips and different buy INS are available on different tournament days.
– Let it Ride is a variation of 5 Card Stud where you can win big up to $25,000
– Three Card Poker, Six card Bonus sees a Diamond Royal Flush worth a whopping $100,000, only at Flamingo Las Vegas Casino.
– Pai Gow Poker is becoming a favorite in many casinos across the USA where a certain amount of strategy is needed to win.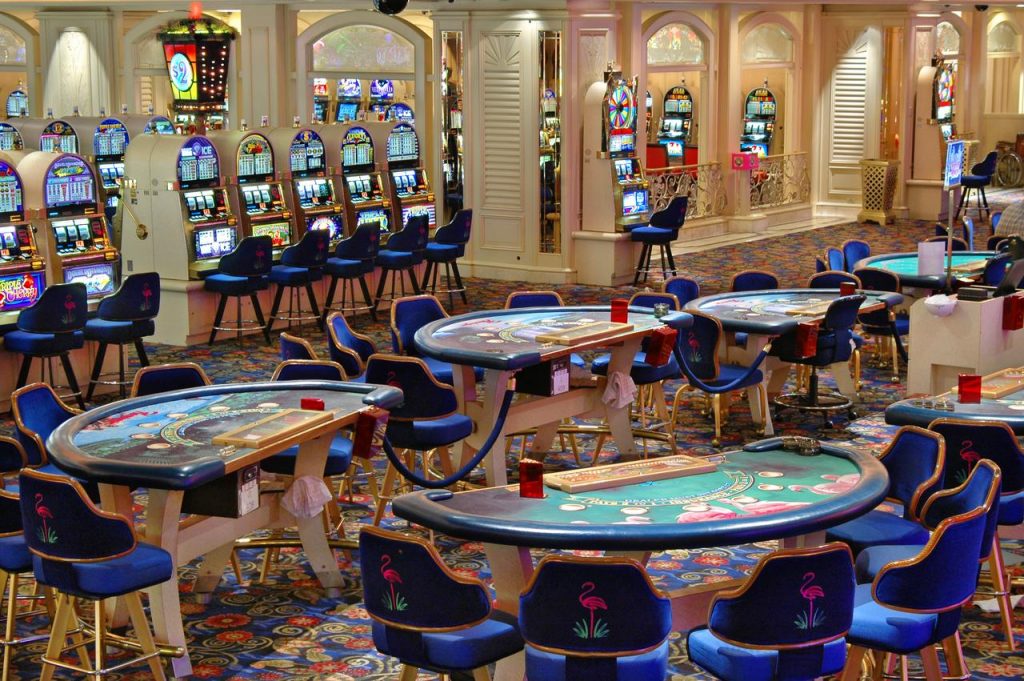 Race Book and Sports Book
Watch all sporting events and racing from across the USA live at Race and Sports Book at Flamingo Las Vegas Casino. Bet on your favorite horses with Race Book and watch the races on large flat screen TV screens.
Restaurants
Paradise Garden Buffet
For all your breakfast, brunch, and lunchtime meals. Check out the made-to-order omelet and crepe stations, or choose from classic American, Asian and Southern dishes. Open every day from 7am till 2pm and from 5pm till 10pm on Friday and Saturday.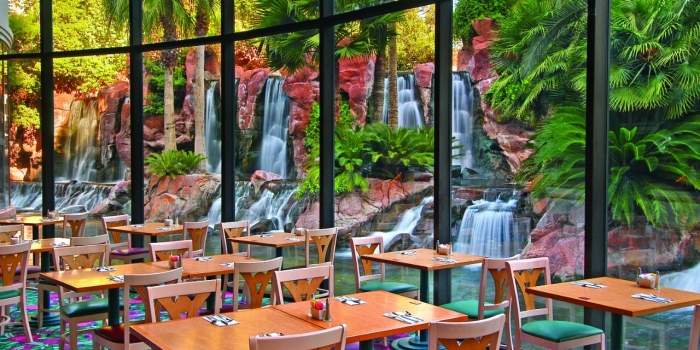 Center Cut Steakhouse
Dine in the dimly lit retro room for good old fashioned fine dining in Vegas. Open daily from 5pm to 10pm with 2 happy hour times at 5pm and 7pm. A traditional steakhouse menu is available with all premium beef from US cattle. Top your steak with crab, foie gras, asparagus and béarnaise sauce. Try the 20 ounce rib, Wagyu sliders or beef skewers.
Margaritaville
Dine in an island paradise typified by Jimmy Buffet's iconic song. The Caribbean theme extends to outdoor patios on this 3 level eatery. Relax, drink, eat and enjoy and share Table Volcano Nachos, Cheeseburger sand much more. Open every day from 8am til the early morning hours.
Carlos 'N Charlie's
For great tasty Mexican food and drinks including cool frozen drinks in this colorful eatery. Get Guacamole made just how you like at your table. Dine on tacos, fajitas and much more. Wait till the bartenders and waiters stop serving and dance the house the house down. Open every day from 8am to 2am.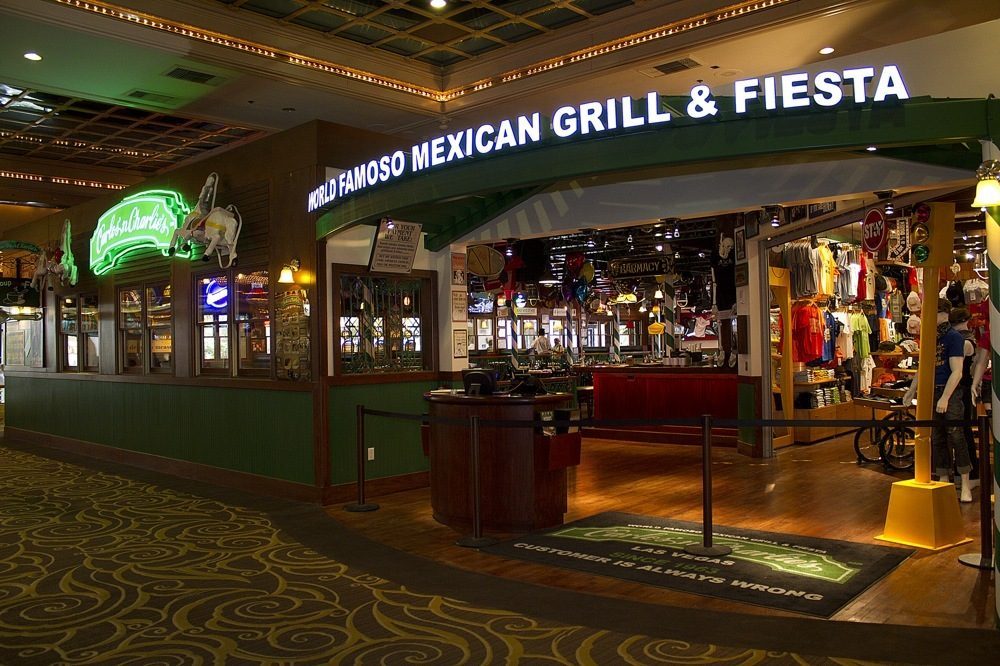 Flamingo Food Court
Find all of your casual snack and dining foods here in the food court. Find Johnny Rockets, Bonanno's Pizzeria, LA Subs and salads, Pan Asian Express.
Club Cappuccino
Found in 2 locations at Flamingo Las Vegas Hotel and Casino for all things coffee and related. Try a sandwich or croissant with your favorite fillings. Open from 6am.
Cafe to Go Express
Open 24 hours a day for a quick coffee, pizza, wings, sandwiches, salad and breakfast.
Beach Club Bar and Grill
Beach club bar and Grill are offering you food and drink during the summer months with good American food. Have a light snack or lunch daily between 9am and 4pm.
Conclusion
Here is a great history lesson here at the Flamingo Las Vegas Hotel and Casino. Find out all the history and secrets on a tour of the casino and see behind the scenes. Rooms have been recently renovated and hark back to the original Flamingo times with art deco influences, pinks and crimsons, deep blues and bright oranges and greens.
The casino offers you all the fun table games and slots you expect at a world class location. Many dining options are available and watch the flamingos in the Wildlife area as you enjoy a drink on the outdoor patios. For entertainment hard to beat at Flamingo's from Donny and Marie Osmond to winners of America's got talent, there is a lot on show here. Stay right on The Strip at the longest running casino in Las Vegas.
About the Author