Roulette Rules and Gameplay
The roulette rules and guidelines highlighted on this page apply to online and the physical roulette wheel, but we are primarily focusing on the digital version of the game. Most players opt for real money roulette online due to the added flexibility.
Basic Rules
The following principles are essential to get started with the game, so ensure you read them carefully:
The roulette table will have 36 slots (called pockets) and either one or two zeros. These are equally separated into black and red colors, except the zero.
The payouts and odds will depend on the roulette variant you are playing.
All bets must be placed within a given time frame, usually 30 seconds.
Players must adhere to the minimum bets applying on the inside and outside bets.
All wins are paid according to the rulebook outlined within each variant. As a standard practice, bets inside the table payout are significantly higher than outside bets.
Getting your head around the above rules should be easy enough. Get a good grasp of these since we will now get into the nitty-gritty roulette gameplay.
How to Play Online Roulette
The first steps mainly concern getting inside the roulette game, with the 4 – 8 detailing the exact betting process:
Select one of the top online roulette sites listed on this page. We benchmark them against several factors, but they stand out for their safety, security, and roulette variants.
Tap the sign-up button when the online casino loads. A few basic information will be required, but nothing overly complicated; username, password, email, address, etc.
After signing up, you can play online roulette for free in demo mode. Alternatively, you can fund your account through the cashier page and play roulette for real money. This option comes with more excitement and additional roulette games. A first deposit will also provide a roulette bonus to double or triple your money.
Select one of the available roulette options. Beginners should stick with video roulette, as it is a more slow-paced game with more flexible bets. As soon as you click on the game from the lobby, it should take seconds to view the roulette table.
The first step required to bet is to set your stake. You can do this by selecting a chip from the available options; these can range from $0.25, $0.50, $1, and up to $1,000 each, depending on the game.
As soon as the round starts, you can bet one or more chips to participate in the action. A combination of inside and outside bets is also permitted, although each might have minimum stake limits.
The dealer will announce the ending of the betting stage, and the ball will start spinning on the virtual wheel. A few seconds later, it will land on zero or one of the 36 pockets.
You will automatically receive the corresponding payout if your bet matches the outcome. And repeat.
When playing video roulette, some of the steps will be completed automatically when you hit the bet button. This happens since the outcomes are instantly determined by a random number generator, unlike in physical and live roulette tables.
Roulette Bets
In roulette, players are provided with several betting options. Each comes with its own rules, risk level, winning odds, and payouts. As you can probably guess, the roulette bets paying the most have the lowest chance of hitting. To clearly highlight the complete list of roulette bets, we will separate them into two main categories – the inside and the outside bets.
Inside Bets
Put simply, inside roulette bets are placed in the inner space of the table containing the 0 – 36 numbers.
Straight bets are placed on exact numbers; i.e., betting a chip on 34. The payout is 35:1 and is the hardest one to win.
Split bets are applied on the middle line separating two numbers, paying 17:1.
Street bets apply on three numbers and reward 11:1.
Betting corners means placing a chip in the middle of four connecting numbers. Players win for any of these, receiving 8:1 payouts.
Placing the chip in the middle of a line is called a six-line since you will be betting on six different numbers. Payouts are 5:1.
Outside Bets
In contrast to inside bets, all the following betting options are placed outside the roulette table. The payouts here are considerably lower, but the chances of getting one are much higher.
Betting on color (red or black) pays 1:1.
Betting that the number will be even or odd pays 1:1.
Betting on a column by placing the chip on the row and betting on 12 numbers (1 – 12, 13 – 24, and 25 – 36) pays 3:1.
High and low bets pay 1:1, with the two options ranging from 1 – 18 and 19 to 36.
Roulette Terminology
The main terms concerning your bets have been highlighted above. However, players must become accustomed to a few other terms thrown around on the roulette table or as options when playing online.
Table
The roulette table consists of numbers starting from 0 to 36 and consists of green, red, and black colors. Each number is clearly highlighted, as every betting option described above. Players must move the chips in the desired window to place a stake.
Wheel
The roulette wheel consists of the same numbers as the roulette table, although displayed in a different order, and is designed so that the ball stops spinning after a short period and lands on a pocket.
Dealer/Croupier
Online is represented by a bot or a live dealer streamed from a studio. This person provides guidelines, spins the wheel, accepts or declines bets, and pays out the winnings.
Chips
Players do not bet real cash on the roulette table, although this can happen in physical casinos. Instead, they select chips of a particular value to place one or more bets during the following round. These appear in stacks beneath the table layout.
House Edge
This value is presented in percentiles, highlighting the favoring chances of the casino for each game. Roulette comes with an average of 2.50% house edge, meaning that the casino will payout $97.50 for $100 worth of bets.
No More Bets
Players are given a set time period to place their bets on the table. The counter highlights the time left, and the announcement signals the end of betting and the spinning of the wheel.
Repeat
The repeat function is available on all online roulette tables, repeating the bets and stakes of the last round.
Previous Bets
All roulette tables have a space above the wheel displaying the last 30 or more numbers that hit. Although this feature doesn't really affect players' future success, it is often central in their betting strategy.
Orphans/Orphelins
Both terms apply to European Roulette, automatically betting on two different neighboring numbers in the wheel, which are set apart on the table.
A Round of Roulette
The basic roulette gameplay has been described above. Still, it might help to provide one practical case of 'John' betting on an American Live Dealer Roulette table at Las Atlantis Casino:
John enters the room and says hi on the live chat to join the conversation and highlight his presence. Although this was also performed automatically by a room announcement.
Since John has $20 available to play, he selected the minimum possible chips, each valued at $1.
The moment the previous round ended, John quickly placed seven chips on the inside of the table on his lucky numbers: 2, 5, 7, 8, 12, 21, and 36.
As soon as he placed his last bet, the bets were closed, and the dealer rolled the ball in the wheel.
The number 34 landed, so John lost his bet; his current balance is $13, just enough to repeat the same bet or try a different strategy.
Best Online Roulette Casinos
Here's a list of the best roulette casinos online: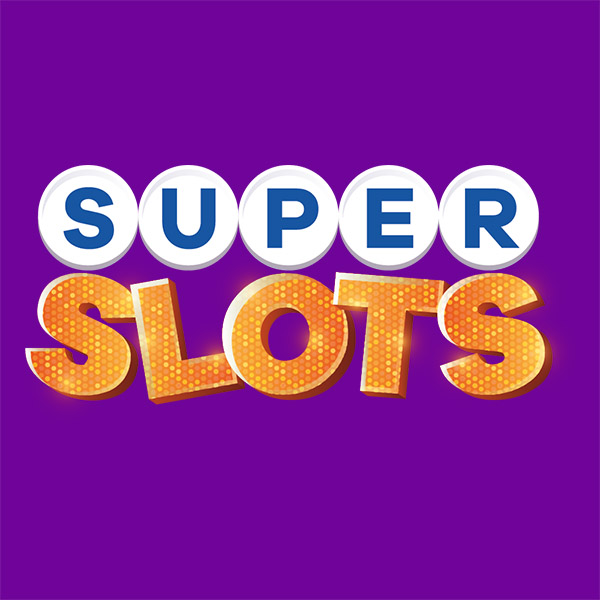 Super Slots Casino
Bonus Offer:
$6000 + 100 Free Spins
Available Countries
Accepts US players
More Info
Available Games
Slots
Blackjack
Roulette
Live Dealer
Baccarat
Features
US Players Accepted
Massive Welcome Bonus
Works With Cryptocurrency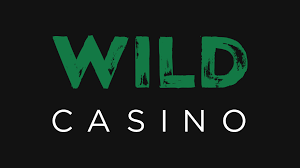 Wild Casino
Bonus Offer:
$5000 Welcome Bonus
Available Countries
Accepts US players
More Info
Available Games
Slots
Blackjack
Roulette
Live Dealer
Baccarat
Features
Instant-play Casino Software
Variety of Payment Methods
Extremely Generous Welcome Offer
Wide Variety of Games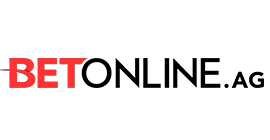 BetOnline Casino
Bonus Offer:
100% UP TO $3000
Available Countries
Accepts US players
More Info
Available Games
Slots
Blackjack
Roulette
Live Dealer
Baccarat
Features
Compatible with all mobile devices
Great selection of games
Banking methods with flexible limits
17

casinos found based on your search.
Clear all filters
Roulette Variants
To bring this guide to roulette home, we will highlight the most popular roulette game variants. Players can try most of these on any listed casinos, with additional options also available. The following are not just the most popular roulette games but also the ones with the best odds for players.
Keep in mind that the first four are not variants but rather ways to play roulette online.
Mobile Roulette
The vast majority of online casinos, and all listed here, are optimized for mobile devices these days. Players can either download an app, install it, and play roulette from their home screen; or launch their mobile browser, enter the online casino, and experience it on tablets or smartphones. The experience remains identical, indifferently to whether you play roulette online or on mobile.
Nevertheless, based on our experience, roulette is one of the worst casino games on mobile due to the cramped controls and challenge of placing a bet. If you were to opt-in for this version of roulette, you should at least use a tablet.
Free Roulette
All roulette games, except live dealer roulette, are provided with a demo feature. Players can switch to this mode and play with free chips, facing zero financial risks. This option is unique to online video roulette since no casino, or live casino supports it. Beginners should consider utilizing the free demo roulette games to get accustomed to how the table game operates.
Live Dealer Roulette
The innovation called live casino came about a decade ago. Evolution Gaming is the company that perfected the genre by bringing the real roulette wheel to players. These games work by live-streaming an actual roulette table and a dealer from a studio, with players betting through their personal devices. Everything takes place in real-time, with the added benefit of communicating with other players and the dealer via live chat. Ezugi, Vivo Gaming, LiveBet, and Pragmatic Play are a few other companies powering live casino lobbies, including several live dealer roulette games.
Real Money Roulette
That's how roulette is played typically, exchanging real money deposited to your account for chips. In turn, these bets are used as stakes on the table, and players will receive the corresponding value for landing a win. When you exit the roulette table, your chips will be added as cash to your available balance.
European Roulette
This is considered the standard version of online roulette, playing on a table with 36 numbers and a zero. It comes with favorable odds, with the house edge set at 2.7%.
American Roulette
Although this might sound unamerican, playing this variant is not the wisest choice. It essentially follows the exact rules of European Roulette, only this time there are two zeros. As a result, the casino edge increases to 5.26%.
French Roulette
This roulette variant comes with the best odds for the player among any other game. Like European Roulette, there is a single zero, so adios American Roulette. However, French Roulette has the following exclusive rules in place:
La Partage: If a player sets an outside bet and the zero comes, half of the lost bet is returned.
En Prison: If the above rule is activated, players can use this unique bet to hold their returned bet for a second chance in the following round.
Due to the above, players enjoy a reduced edge in French Roulette, sitting at 1.35%.
Lightning Roulette
This game is a live dealer roulette variant developed by Evolution Gaming. The company streams live tables in several US casinos, so entering this game won't be challenging. Lightning Roulette follows the same format as European Roulette, with a ground-breaking twist. After the bets are locked, a lightning hits the table, and 1 – 10 random numbers receive a multiplier ranging from 50x to 500x. If players have bet on one of these, they will receive the corresponding payout instead of the 36:1 payout.
Age of the Gods Roulette
One of the few progressive roulette games where players can win millions from a single spin of the wheel. Like Lightning Roulette, random numbers are lit on fire during each round; a bonus game will start if at least one player hits the fiery numbers. Random numbers will land on the bonus table, and if all are covered – players get to play the progressive jackpot game of the Age of the Gods progressive slot. This game is trademarked by Playtech and is only available at online casinos powered by this company.
Real Roulette with Sarati
Microgaming has powered this roulette game, tricking players in a sense. Although the game is called real roulette, the action takes place in a video format. The table layout is the same as in European Roulette, but Sarati, the dealer, will appear as if you were playing at a live casino.