Best Western Plus Casino Royale Review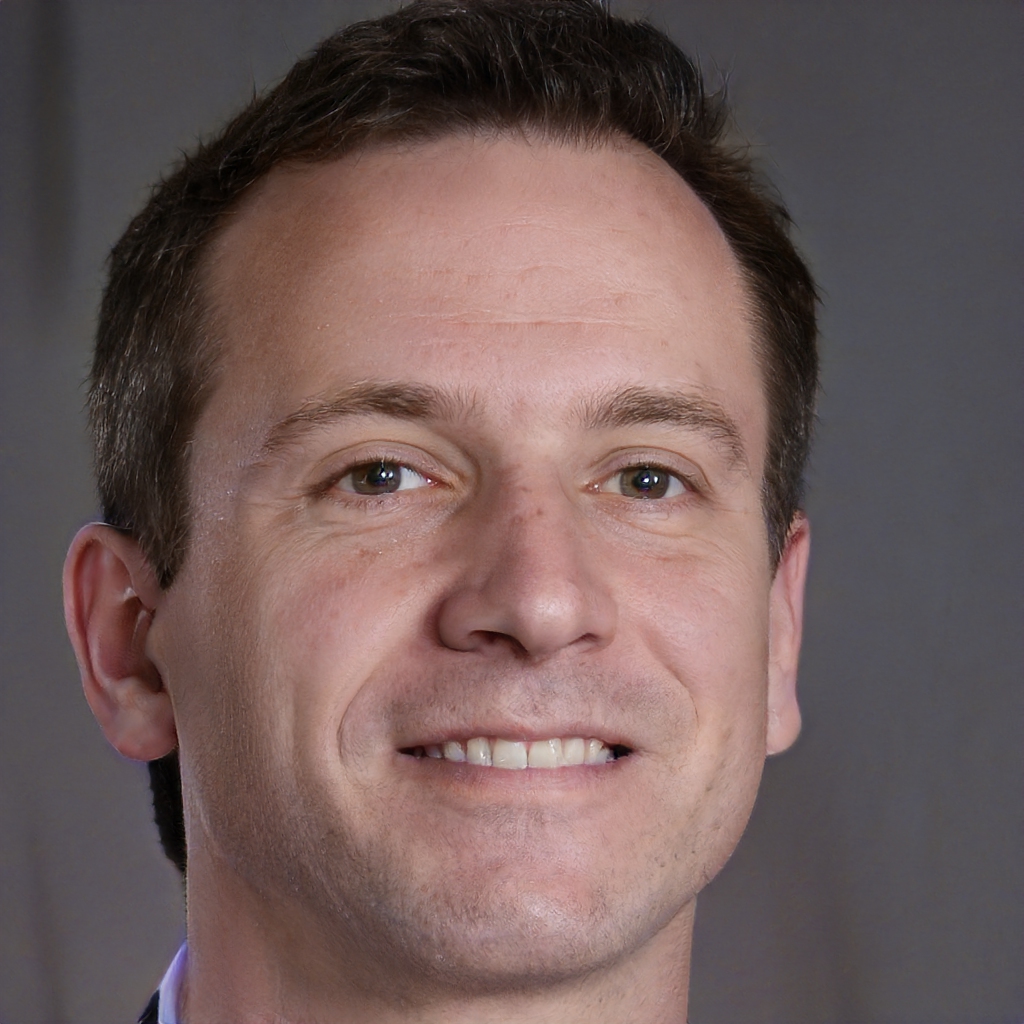 By Herbert Hanson
About Best Western Plus Casino Royale
Located in the heart of the Strip in Las Vegas is the Best Western Plus Casino Royale, 3411 Boulevard South. Here the atmosphere is great with wonderful customer service and attention to detail. Tables have low minimums so even the most modest gambler can afford to have a flutter. Drinks are inexpensive and the rooms are clean and spacious. Stay 2 or 3 nights to receive a special offer.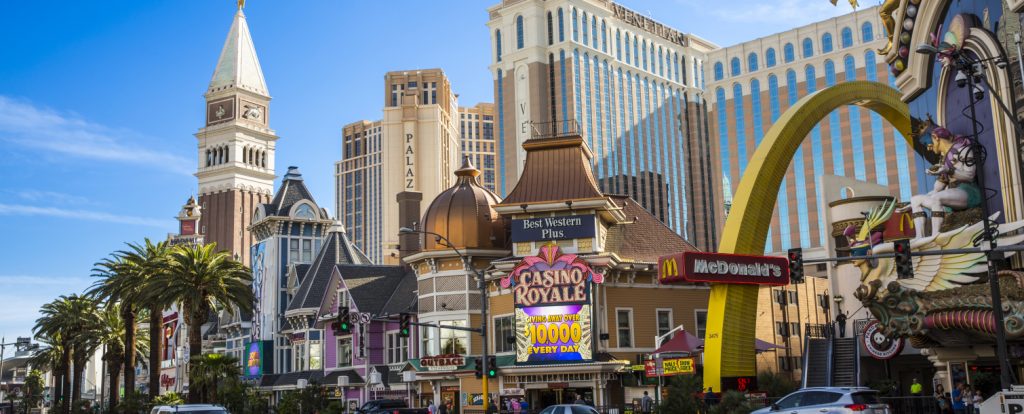 The Best western Plus Casino Royale was formerly known as the Nob Hill Casino between 1978 and 1990 and Casino Royale before the latest renovations. Re-opened in 1992 when a transformed section of Boulevard South between Dennys on the northern side and including the Travelodge Motel to the south. The old Travelodge was renovated to be the rooms for the current Best Western Plus Casino Royale. This was the very first casino to introduce Geoff Hall's variation of blackjack known as Blackjack Switch. In 2013 it became known as part of the Best Western Plus Hotel franchise.
As the Casino Royale, it is in Grand Theft Auto 2008 San Andreas as the Royal Casino and is in a hidden achievement in Project Gotham Racing 4. In this you have to take a photograph of yourself in a Aston Martin DB4 in front of the Casino Royale.
Location
Hotel Rooms
Choose from 152 recently renovated rooms over 4 floors, offering a quiet place away from the hustle and bustle of The Strip. Recent improvements include granite benchtops, luxurious bedding, cable TV, Keurig coffee machines and affordable prices. The Best Western Plus Casino Royale is going as eco-friendly as is possible.
All cardboard is recycled
All paper is shredded and then recycled
Reverse osmosis water dispensers are provided for staff to limit plastic bottle use
All light bulbs have been replaced with more energy efficient styles
EXIT lights have been updated to LED displays
All exterior lighting is turned off during Nevada's Earth Hour
All rooms are non-smoking and there are several rooms for people with various physical challenges. Rooms are wheelchair accessible, grab bars in bathrooms and toilets, access ramps, safety bars in shower and a bathtub seat. Some rooms also have visual alarms.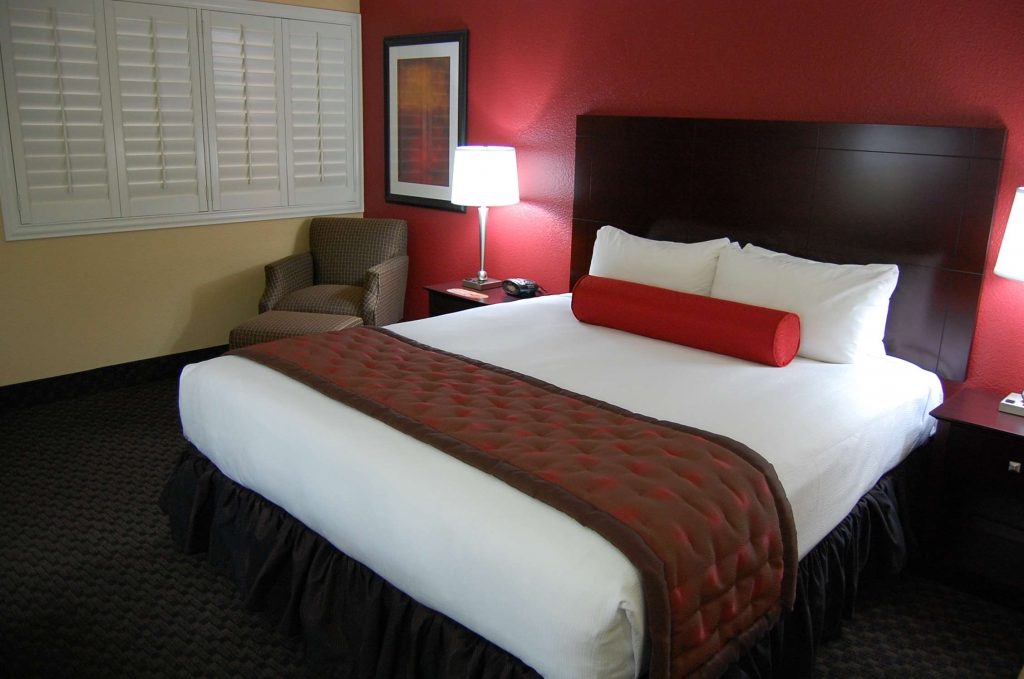 Children under 12 years stay free with parents in a family room and get free breakfast with parents paying for breakfast. All rooms have king or double beds and you can choose from a standard room or a suite.
Best western Plus Casino Royale has a fitness room and gym, outdoor pool, 7 restaurants, 2 coffee shops as well as boutique shopping on site.
Entertainment
There is a lot of happening on The Strip in Las Vegas and you are right in the heart of things. From the High Roller Observation Wheel offering awesome views over the area, Zipline travelling over The Strip and hundreds of shows at your fingertips.
The bus stop and monorail station are just a minutes' walk from Best Western Plus Casino Royale. Mirage Volcano is across the road and the Venetian is next door.
Nearby entertainment:
Luxor-Bodies…the exhibition
Flamingo-Wildlife Habitat
Mirage- Secret Garden and Dolphin Habitat
MGM Grand-CSI: The experience
BB Kings' Blues Club
At The Linq casino you can find the Jimmy Kimmel Comedy Club. See some great comedy every Thursday to Sunday night from 8pm. Also at the Linq is a new magic show presented by a past winner of America's Got Talent, Mat Franco. Shows are on every night at 7pm and 9.30pm.
The Mirage has some fantastic entertainment, from classic boy band Boyz II Men, The Beatles Love Show by Cirque de Soleils, America's Got Talent winner Shin Lim, comedian Gabriel Iglesias, Aces of Comedy and Terry Fator. And of course you can't miss the volcano,
The MGM Grand has great acts including David Copperfield, Ka by Cirque de Soliel and Brad Garrett's Comedy Club.
Caesar's Palace has stars including Celine Dion, Jerry Seinfeld and Puddles Pity Party.
One free attraction is The Strip itself. Take a walk and see The Luxor's pyramid and sphinx, the Welcome to Las Vegas sign, chocolate paradise at MGM Grand, New York New York Hotel and Casino, Bellagio with an enormous glass sculpture, botanical gardens and chocolate fountain.
Sport is on every month from Nascar races, boxing and UFC fights, Las Vegas Golden Knights play at the T-Mobile Arena for all their home games as well as basketball and Professional Bull riders.
Great Broadway shows can be all seen her in Las Vegas including Charlie and the Chocolate Factory, Book of Mormon, Fiddler on the Roof, Wicked and Anastasia.
Gambling
Slots
Choose your favorite slot machine at Best Western Plus Casino Royale. Try one inspired by the movies or TV shows or try an old fashioned 25 cent Wheel of Fortune or a $1 Megabucks. Try your luck at one of the many progressive jackpots. Machines are available from 5 cents to $5.
The latest slot offer at Best Western Plus Casino Royale is player payback where you get back your first $20. When you lose your first $20 your account is immediately credited with another $20 in free slot play promotional credits. For every $100 lost after you will get another $20 reimbursement. Conditions do apply:
21 years and over
Active member of Players Club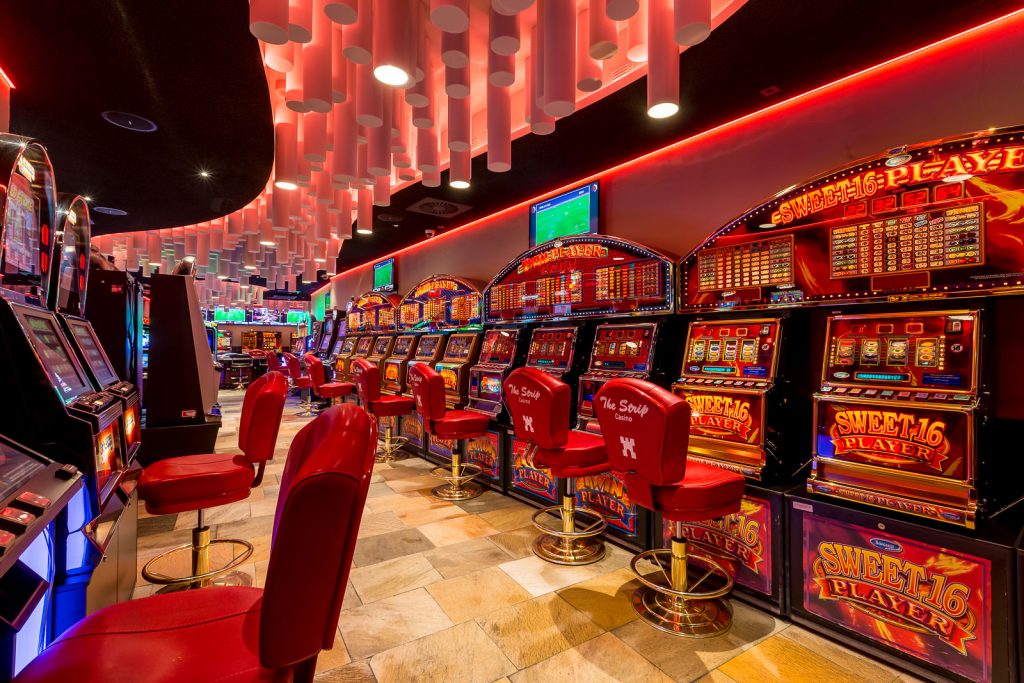 Blackjack or 21
This is the classic casino table game. Try to get as close to 21 without going over and beat the dealer and you are the winner! A mix of luck and good management. Special offers include $5 single deck as well as free bet blackjack.
Blackjack Switch
Patented by card player Geoff Hall in 2009, 2 hands are dealt to each player and the player can decide to switch the top 2 cards from each hand. Doubling or splitting is less rewarding in Switch compared to traditional Blackjack.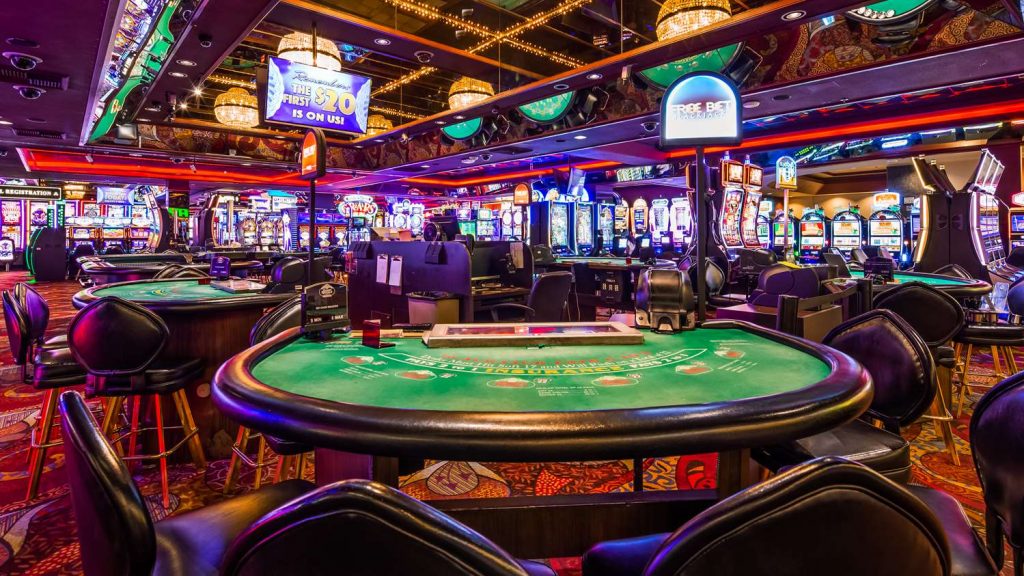 Roulette
The ultimate game of chance is seen all over the world. Pick a number, odds, evens, black, red, or try five intersecting numbers and watch the reel spin and hope it stops on your number or colour.
Craps
The dice game complete with its own language and a great social atmosphere. From an individual winner to the whole table, it all depends on what outcome is bet on. Special offers include $3 bets and 3, 4 and 5 times odds.
Poker
Poker is a huge draw card at every casino and is a long established table game. Choose from several poker game styles at Best Western Plus Casino Royale.
3 card Progressive Poker
This game gives you 3 ways to play and 4 ways for you to win. You can bet against the dealer, value of your hand or do both.
Let it ride
This is a variation of 5 card stud poker and when you have a great hand you can just let it ride.
Fortune Pai Gow Poker
This is a poker game with a mix of western poker and Eastern Tiles. With your 7 cards, you make 2 hands, one with 5 cards and one with 2 cards. Both of your hands go against the dealer and if both hands are won you win back your bet.
Fortune contains a side bet option that pays depending on the value of your hand.
Restaurants
The Best Western Plus Casino Royale has all your meals covered 24 hours a day. Whether it's a hearty breakfast or a midnight snack or a sweet treat, it is all available here.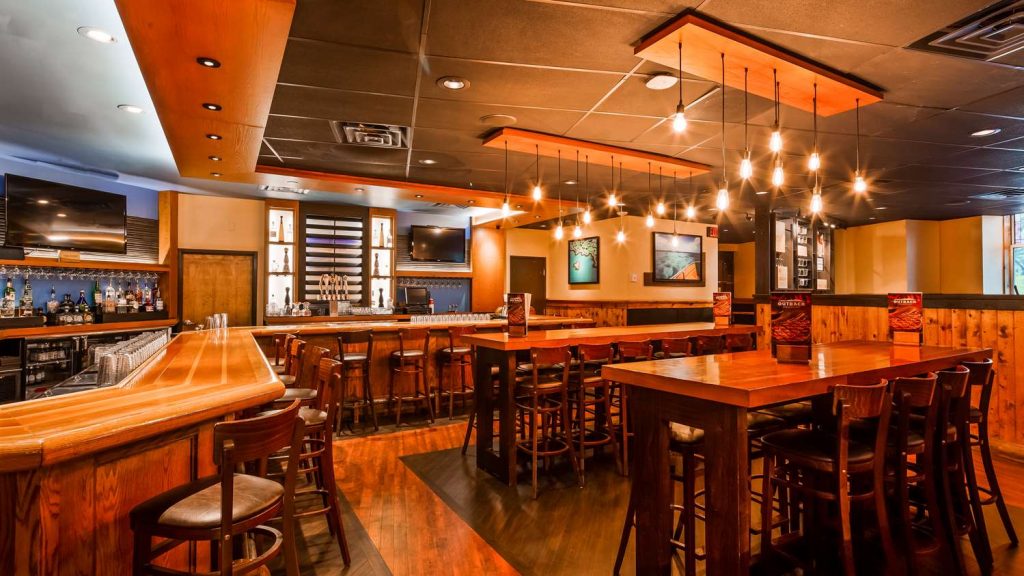 White Castle
The only outlet on the west coast is at the casino and is open 24 hours a day seven days a week. Its iconic castle like restaurant, a Sack of Sliders to eat with friends or family, what more could you wants?
Outback Steakhouse
Open for lunch and dinner for the typical Aussie favorite's, even a shrimp on the barbie! Hours are 11 am to 1 am for great meals at Best Western Plus.
Denny's
The newly expanded Denny's is open for breakfast, lunch and dinner, 24 hours a day. Choose from some of America's classic comfort food and famous breakfast specials. Offering great views across The Strip from the second floor.
Ben & Jerry's
It's always time for ice cream! Open from 9am to 11pm every day for a selection of ice creams and desserts.
Fat Tuesday's
Everything frozen is available here from 10 am to well after midnight. A frozen drink on a warm evening sounds great.
Food Court
In the Food court of Best Western Plus you will find all your favorite's from Pizza Hut to Subway and the famous Footlong Hotdogs.
Cafes
There are 2 cafes at the casino where you can grab a great coffee or a bite to eat.
Conclusion
Best Western Plus Casino Royale offers you a clean and quiet place to stay right in the heart of Las Vegas' The Strip. Rooms are inexpensive and great for family stays. Great variety of food choices with the only White Castle on the west coast, Pizza Hut, Subway, Outback Steakhouse and Ben & Jerry's.
Try your luck at slots, table games or poker in the casino and sit back and watch the world go by in one of 2 cafes.
Close to some great entertainment such as High Roller Observation Wheel and a minute's walk from bus stops and monorail station, you are close to everything.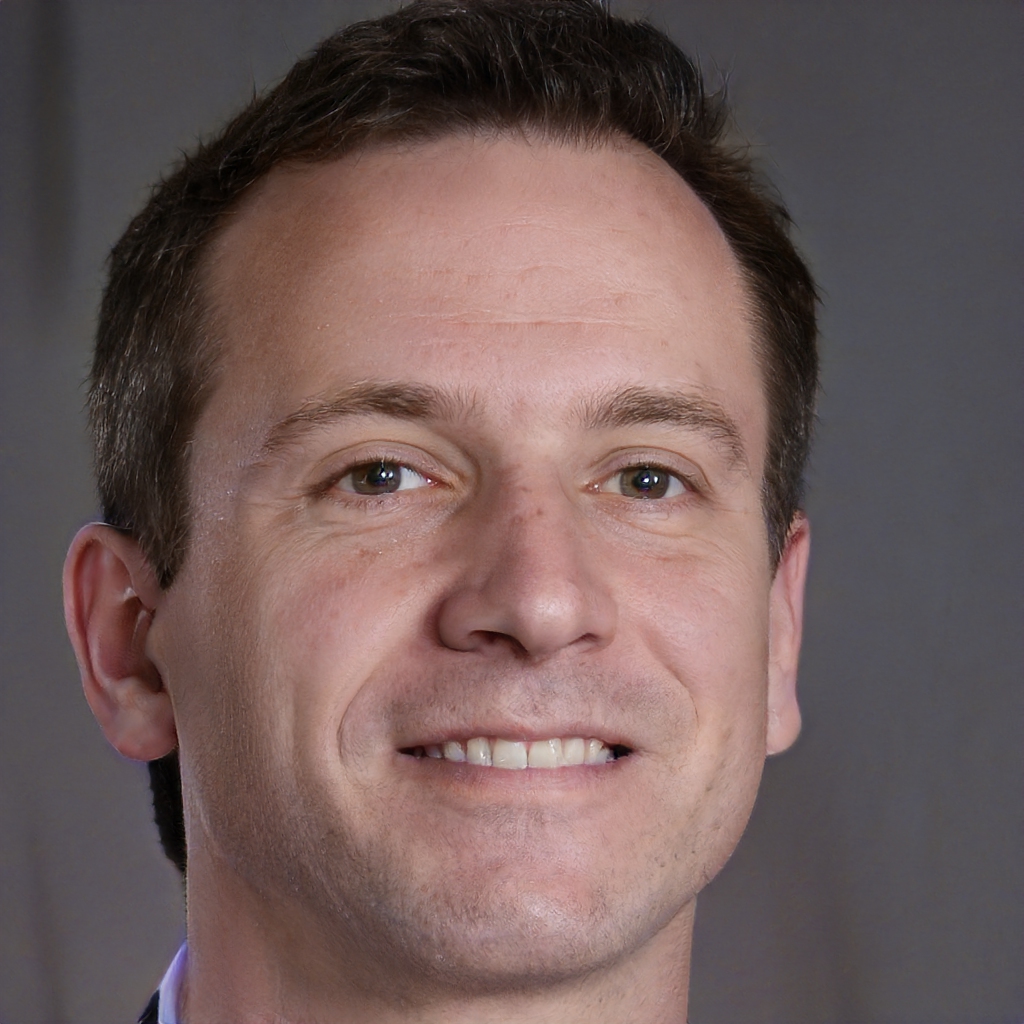 Author
Herb has spent years working in the gambling industry, helping to provide gambling entertainment. He started from the land-based casino and then moved to the iGaming industry and joined our team as an author with great knowledge of the Las Vegas casino industry. His unique approach is the key to our content creation strategy. Do you need the latest bonuses and promotions; Herbert Hanson is your man with great knowledge.