The Palazzo Las Vegas Hotel and Casino is a luxury hotel plus casino resort situated on the Strip, adjacent to The Venetian. The 2 are sister properties owned and operated by the casino and resort company Las Vegas Sands Corporation. It's the tallest completed building located in Nevada. The resort was designed by HKS, Inc., an international architecture firm based in Dallas, Texas. The all-suite hotel has the Strip's largest standard accommodations at 720 sq.ft. per guest room, and the hotel complex is also the world's second-largest hotel.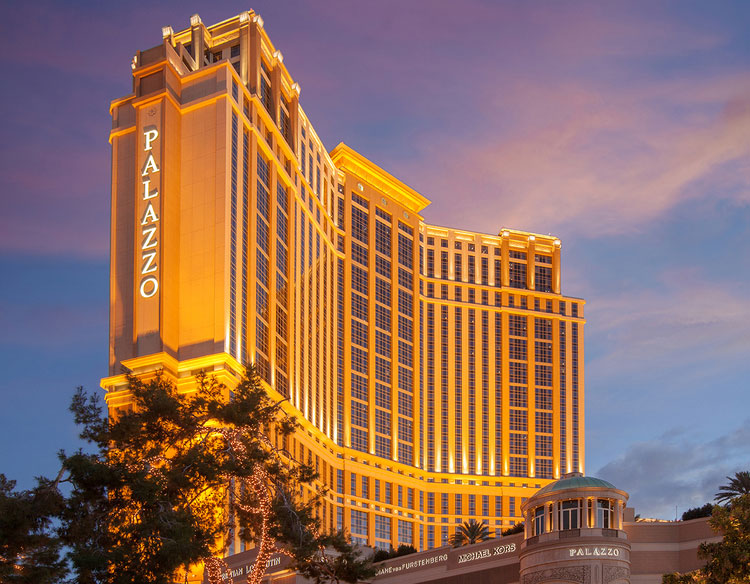 The 8-room Park Lane Motel called Ottilia Villa Motel and Maggie's restaurant occupied the property by 1949. In 1953, The Carousel Motel opened to guests on the property. Around 1954, Park Lane Motel, located adjacent to the Carousel, was incorporated into this motel. In 1957, the name of The Ottilia Villa was changed to the Spanish Trail Motel. In 1959, the 100-roomed Tam O'Shanter motel was opened; it closed in 1960 and reopened in 1962 as the Imperial 400 Motel.
In 1973, the Carousel became a motel called the Sand Dunes Motel, which was demolished in the year 1998. The Imperial 400 Motel became a Days Inn in 1990, which became the Vagabond Inn in 1996.
In June 1997, Bernie Zeldin, the owner of the motel, finalized a 12.5-million dollar deal to sell the motel to Las Vegas Sands, founded by business magnate and investor Sheldon Gary Adelson. In 1999, Las Vegas Sands opened Venetian resort. Venetian officials bought 11.4 acres of land; this includes the Tam O'Shanter, which was purchased in October 1998. Tam O'Shanter was operated by Leah Zeldin (Zeldin's daughter) until it was closed. On December 2003, Zeldin's family was notified about the Venetian's plans of demolishing the motel to give way for a future project called The Venetian Phase II, consisting of a billion-dollar resort with 3,000 hotel rooms.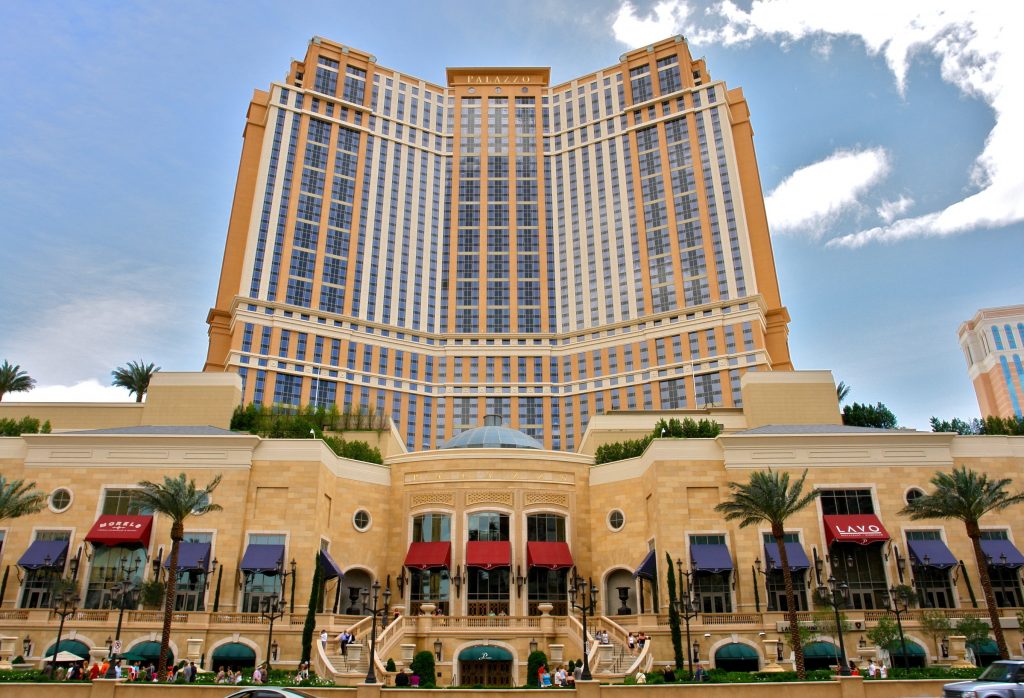 Foundation work on the 1.6-dollar The Palazzo Las Vegas Hotel and Casino started in September 2004. On December 30, 2007, parts of this resort opened to the public. The official grand opening of this resort was on January 17, 2008. After its completion, it became the country's largest building with its floor space covering 6,948,980 sq. ft. The resort has sophisticated touches like its Renaissance-tinged atrium, which attracts people who come to admire the building.