The MGM Grand Las Vegas is a hotel plus casino located on the Strip. The MGM Grand undoubtedly lives up to its name and delivers Las Vegas' largest gaming floor and one of the world's biggest hotels. Also, it is the world's 3rd largest hotel complex by the number of rooms and the country's 2nd largest hotel resort complex. When it opened on December 18, 1993, MGM Grand Las Vegas was the world's largest hotel complex.
When it first opened, it had a Wizard of Oz theme, such as using decorative Wizard of Oz memorabilia and the green "Emerald City" building color. The Cowardly Lion, the Tin Man, the Scarecrow, and Dorothy were all seen in front of Vegas.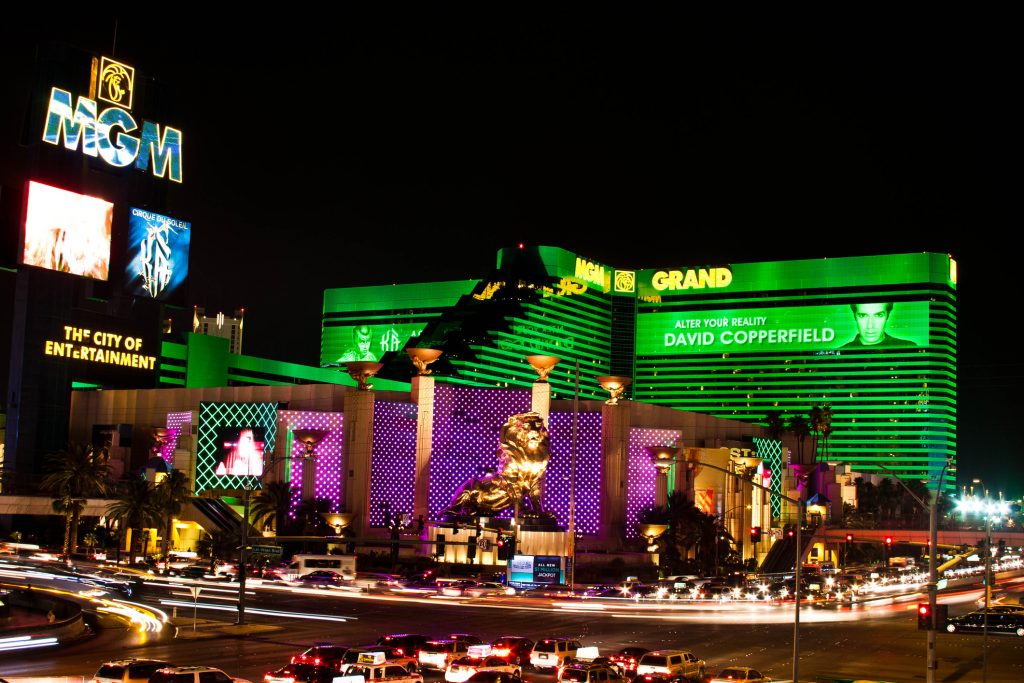 MGM Resorts International a global hospitality and entertainment company owns and operates MGM Grand Las Vegas. During the 1960s, the property was originally the Golf Club Motel site. The latest MGM Grand Las Vegas has undergone several renovations, and now the gigantic hotel complex contains everything that makes Vegas the destination it is. It has an endless array of entertainment and gambling options vying for attention; the energy levels never drop below 'lively'. The hotel is typically a self-contained city in its own right. If walking through the neon and clamor is overwhelming, there is a monorail stop that is attached to the hotel. In 1995, the Las Vegas Monorail, a driverless monorail mass transit system, was built to connect the complex to the Bally's hotel-casino. The southernmost section of the 3.9-mile Las Vegas Monorail track later was updated.
The complex is built for the masses and has grand architectural gestures like monumental sculptures of golden lions. The theme of the complex is Hollywood; the overall look of MGM Grand Las Vegas is impressively contemporary and it continues to have a fun, engaging ambiance.