Luxor Las Vegas is a hotel and casino located on the Las Vegas Strip. MGM Resorts International owns and operates the 30-story resort. It's named after the Luxor city (ancient Thebes) in Egypt.
Groundbreaking for the resort took place in March 1992; Luxor Las Vegas officially opened its doors to 10,000 guests on October 15, 1993. The cost of building the pyramid was 375 million dollars and the building was the tallest on the Strip when it opened. Petty cash that was earned from other properties owned by Circus Circus Enterprises financed the resort and didn't include any financial investors from outside. The size of the hotel's pyramid is the same when compared to the Bent Pyramid and Red Pyramid (north pyramid) of Egypt.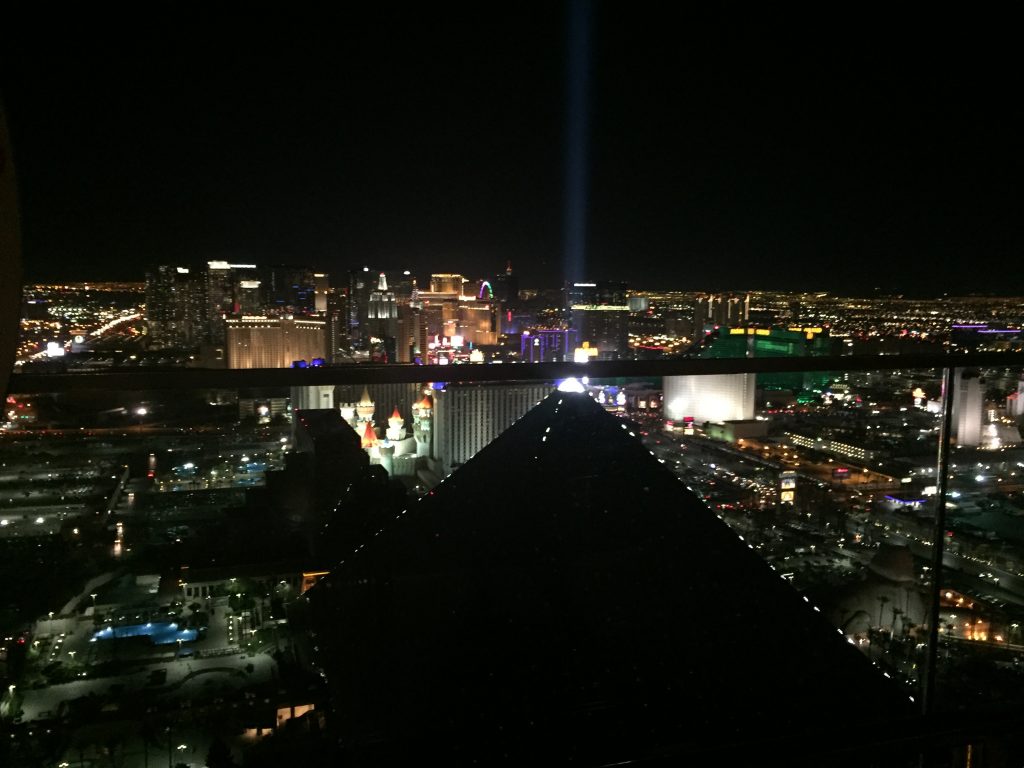 In 1998, two additional towers and a theater were added for 675 million dollars. When it opened, Luxor Las Vegas featured the Nile River Tour, a river ride carrying guests to various parts of the beautiful pyramid and passed by ancient artwork pieces on a river encircling the gambling section. Also, the gambling house featured the Tomb of King Tutankhamen and Museum.
In July 2007, MGM Resorts International made an announcement about plans of thoroughly renovating the resort and spent 300 million dollars to remodel 80 percent of the resort's public areas, removing most of the ancient Egyptian theme then replacing it with more modern and adult-oriented clubs, restaurants, and lounges.
This black pyramid-shaped resort has been a landmark on the Strip since the early nineties. Larger-than-life statues of a sphinx and pharaohs greet arriving hotel guests and gamblers. A 42.3-billion-candela lumen beam of light (Luxor Sky Beam) shoots out of the huge pyramid into the sky at night, where it is visible from the passing planes. This Luxor Sky Beam is the world's strongest beam of light.