Located on the Strip in Las Vegas, the Encore Las Vegas Hotel and Casino is also known as Encore at Wynn Las Vegas and just Encore. It is owned by Wynn Resorts and has been awarded AAA Five Diamond Award each year since it opened in 2008. Forbes Travel Guide has awarded the Tower Suites with 5 Star awards and it holds more awards than any other casino resort across the globe. With 4750 rooms it is the 7th largest hotel in the world and is thought to be one of the finest.
To celebrate Wynn Casino's first anniversary the construction on the Encore Las Vegas Tower Suites was begun in 2006 and opened in 2008. The tower has 2034 rooms and the hotel is located on Las Vegas Boulevard. Initially it was just to be a further expansion of Wynn Las Vegas but is now a full scale resort in its own right. It is connected to the original Wynn by a shopping esplanade and does share some resources. Next door to Encore Las Vegas is Wynn Paradise Park that features a lagoon complete with an area for water sports, a boardwalk and more dining experiences. It is thought that the new development has added more than 5000 jobs to Las Vegas.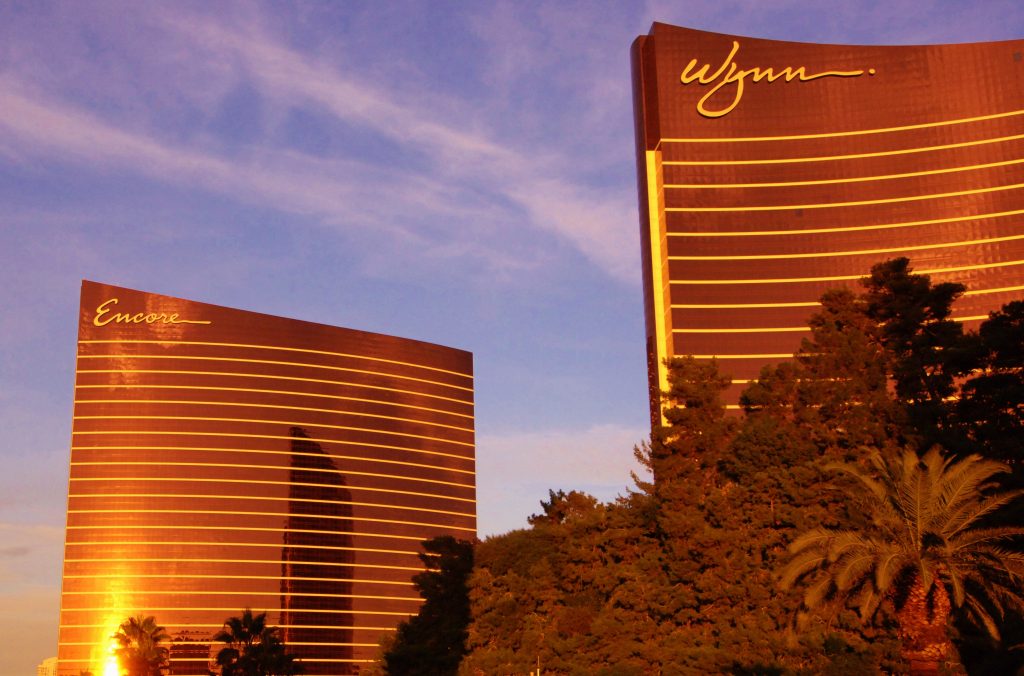 Opening during a downtown in the economy, it was more subdued than most other casino openings. In opening the betting, Steve Wynn declared "Let the games begin!" A recording of Luck be a Lady Tonight by Frank Sinatra was played and the high rollers were given a few million dollars to place initial bets with by Steve Wynn.
Featuring 80,000 square feet of casino area, 60,000 square feet of convention areas and 27,000 square feet of shopping space, the Encore Las Vegas Hotel and Casino covers a large area of Las Vegas Boulevard. There is a spa and salon, 5 restaurants and 7 bars as well as a nightclub. The Tower is 3 floors higher than Wynn Las Vegas and has 48 floors. Floor numbering actually goes to 68 as several numbers have been omitted for superstitious reasons. Floors missing are 2, 3,4,13 and 40 through to 49. In 2017 a new Sports Book space was introduced.