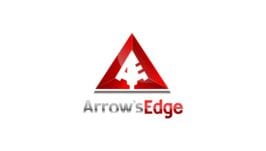 Arrow's Edge, a prominent player in the iGaming landscape, is celebrated for its diverse portfolio of captivating slots and casino games.
Known for their dedication to delivering engaging gameplay experiences, they create titles that resonate with a wide range of players.
Arrow's Edge's commitment to innovation and their focus on player satisfaction underscore their reputation as a provider that consistently raises the bar, ensuring players find a world of excitement and variety within the realm of online casinos.