This must be one of the most astonishing tales in slot-machine history. It began in 1939, at the tail end of the Great Depression. The monumental World's Fair was breaking records for attendance, on Long Island, New York City, while in parallel, on San Francisco's Treasure Island, the Golden Gate International Exposition was in full swing. Among the enormous range of exhibitors, every State in the Union held a display, touting their special features, qualities and characteristics, including of course, Nevada.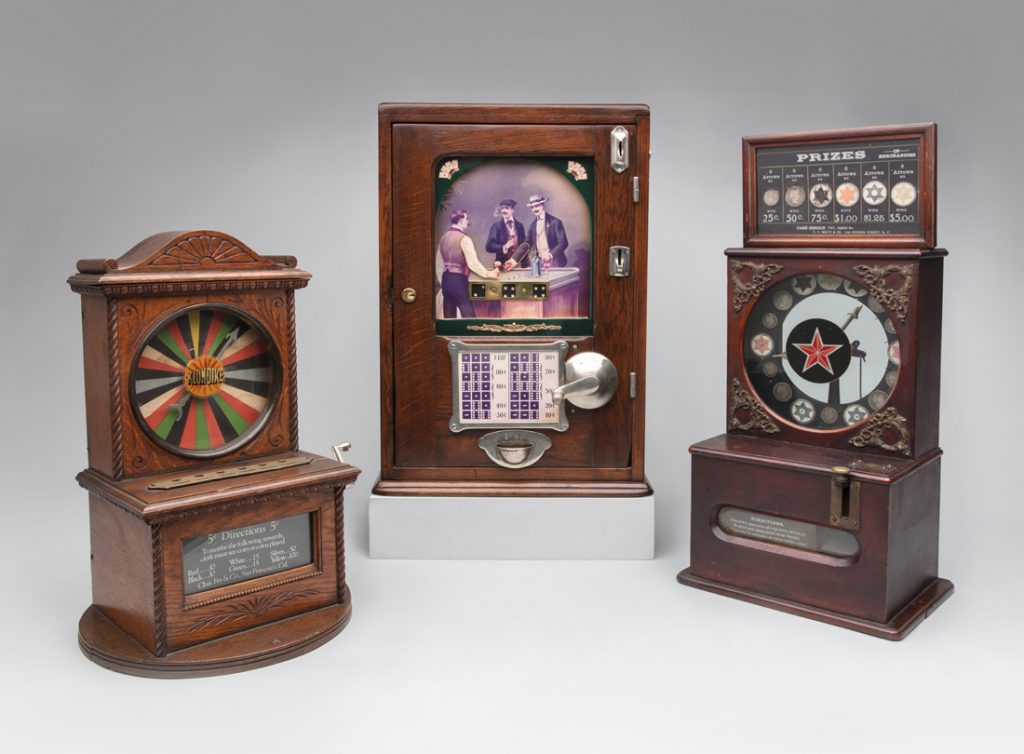 The Governor of Nevada had requested the support of renowned collector, and founder of Harold's Club, Harold S. Smith, Sr. to manage the creation of Nevada's display at this monumental event. And what better subject of Nevada's exhibit could be found, than its unique position as the only State in the country where gambling was legal. With a determination to have his display truly shine, Smith had placed, as the center-piece of his exhibit, the prize of his collection – an original Charlie Fey "Liberty Bell" slot machine. As history's first modern slot machine, which had been fabricated there in San Francisco, only forty-five years earlier, it seemed the perfect presentation for the event.
There was only one minor problem, not only had slots been rendered illegal in California, but that state had structured the most draconian laws against slots of any State in the Union – with text that read (in paraphrase) that it was "illegal to be within confines containing a coin-operated machine which dispensed nothing of value, and functioned in a manner that was unpredictable by the operator". All in all, this was a perfect description, among other things, of a pay-telephone.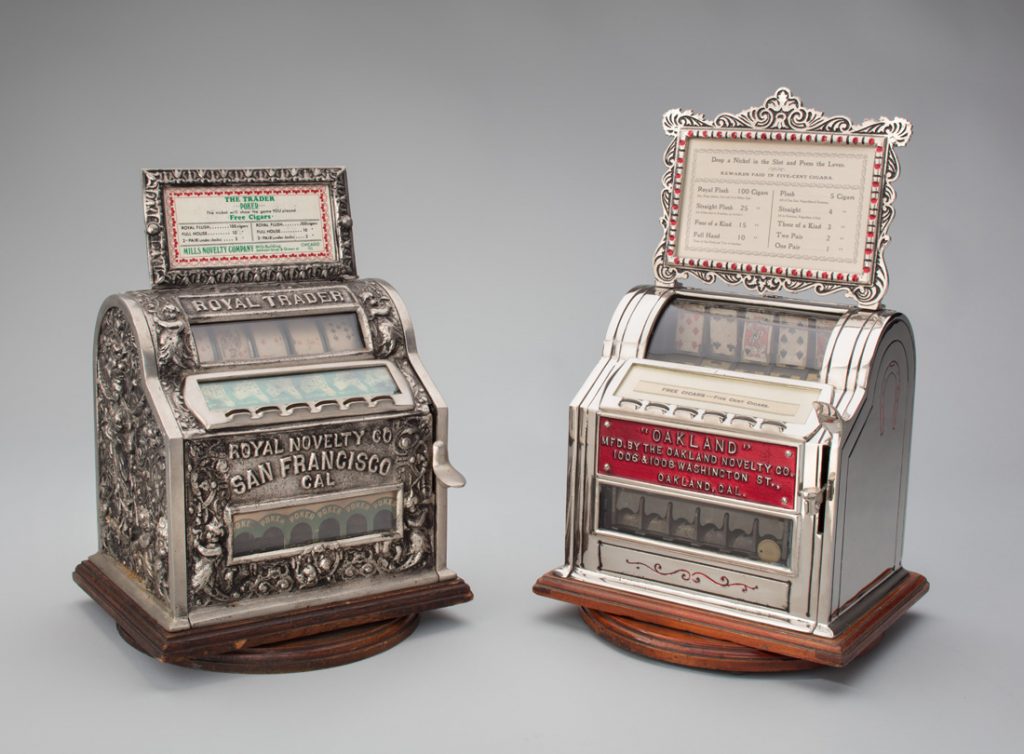 As soon as the word was out, the San Francisco Chief of Police ordered Smith's machine to be confiscated. Harold's immediate appeal to the California Governor had no effect, since the police claimed that the confiscated machine could not be found.
The story was later told that Smith, and his friend, the California Governor, were dining together, sometime during the early 1940s, when Smith advised his host, that "The moment my machine is returned to me, I will return to you, the Great Seal of the State of California.". Smith, it seems, had engaged the services of someone to purloin that precious artifact.
When much later on, in 1985, shortly after Harold S. Smith, Sr. had passed away, this writer personally heard the news reported, that at the reading of his will, Mr. Smith had authorized his heirs to return the Great Seal to the authorities of the State of California.
About the Author