Blue Man Group Las Vegas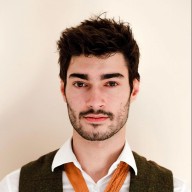 By Adam Shaw
Blue Man Group Show Overview
Performance art plays a very important role in Sin City, and no other group has managed to leave such a strong impression as Blue Man Group Las Vegas. Thanks to their unique approach to showmanship, their performances have become popular worldwide. Each year, thousands of people visit their shows that are currently taking place in Vegas, and no soul is left untouched by the group's marvelous performances.
One thing that makes them stand out from the crowd is that all performers are blue — literally. Their blue faces and bodies and shaven heads make all performers look alike, which adds a new level of immersion to their shows.
Since they all look the same on stage, the performers can have live shows in several places at the same time. However, it is Las Vegas that features some of the best members of the group.
Essentially, Blue Man Group is a performance art company and Blue Man Group Las Vegas is one of their productions. One typical production usually consists of up to nine Blue Men. The company does an audition, selects the most talented individuals, and creates a separate production. Several such productions are actively working all over the world.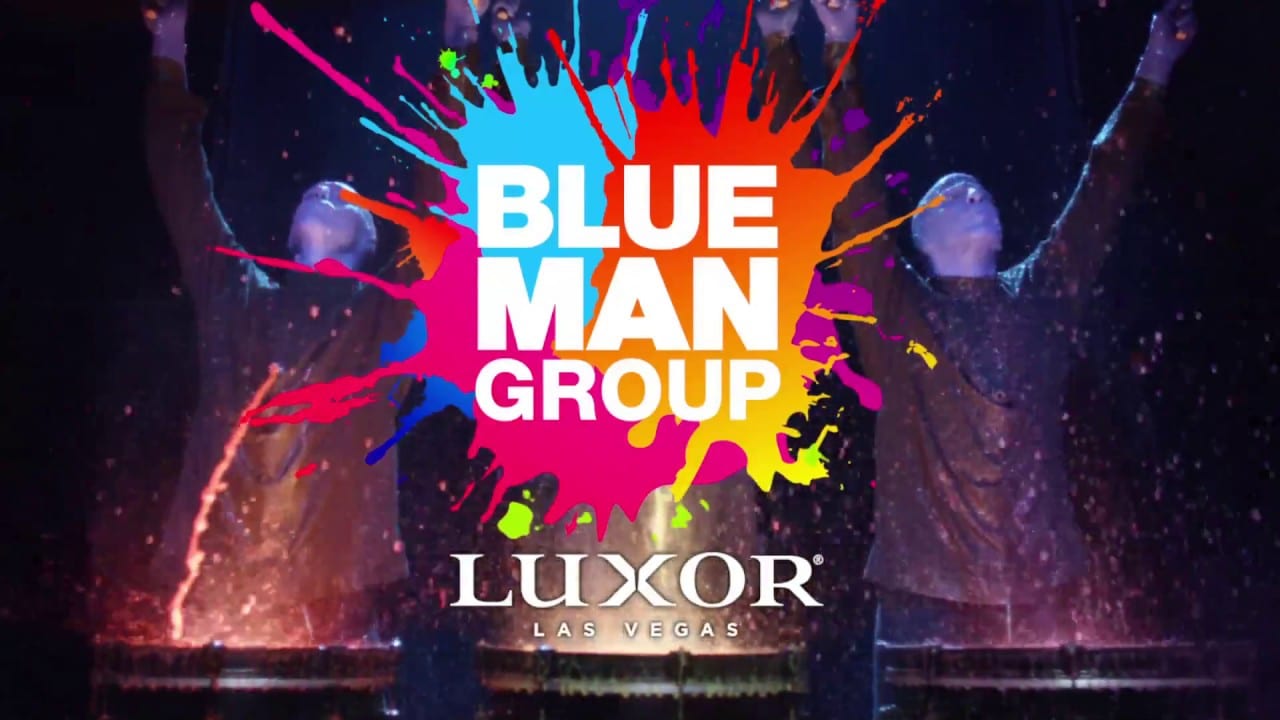 Apart from active residencies in Berlin, Chicago, Boston, New York City, Orlando, and Las Vegas, some productions are actively touring the world and appearing in numerous TV shows. Moreover, Blue Man Group also recorded several albums and even took part in various film scores.
Where Do They Perform in Las Vegas?
Blue Man Group Las Vegas currently resides at Luxor, performing in a special theater built just for them and aptly named Blue Man Theater. Performances take place every day at 7 PM, but there are additional performances on certain days starting at 4 PM and 9:30 PM.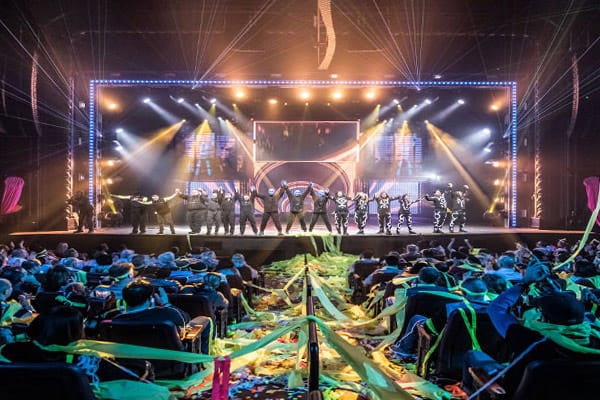 The group has been part of Luxor for almost five years; they have been doing shows since November 18, 2015. However, that's not their first production show in Vegas.
Namely, the group had been working on a couple of theatrical productions in Sin City way before they permanently moved to Luxor.
Actually, their first residency was at Luxor and was called Live at Luxor, lasting from March 10, 2000, to September 15, 2005. After that, they moved to The Venetian Resort Hotel Casino where they performed from October 10, 2005, to September 30, 2012.
Finally, they spent a couple of years at Park MGM's Blue Man Theatre (from October 10, 2012, to October 11, 2015).
Why Go to a Blue Man Group Las Vegas Show?
One of the best ways to describe this show is to say it's an "audiovisual spectacle". The blue men on stage have an outstanding set of props, including odd musical instruments they use to make outstanding performance art. Apart from the musical aspect, the group makes sure that your visual sensors are tickled as well with various lasers and lights that make this show a real spectacle.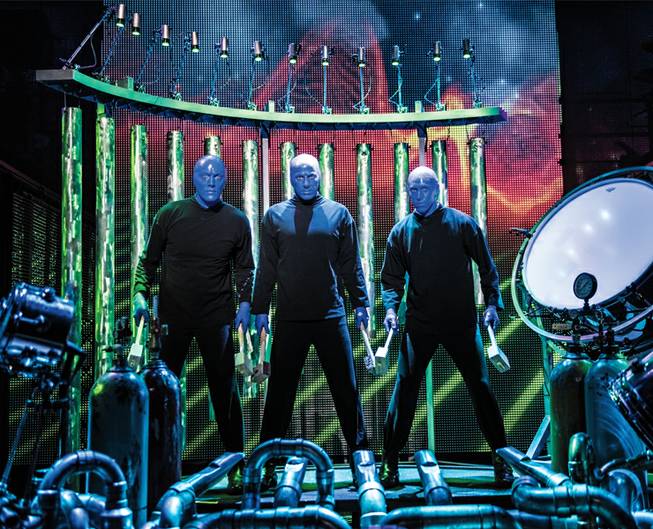 Sights and sounds the spectators can witness offer a one-of-a-kind experience, which is why many people return to their shows as soon as possible. The three bald and blue men on stage use movement and music to stimulate all of your senses and make them dance to the rhythm.
The show doesn't feature a lot of talking. Blue Man Group Las Vegas members are mainly quiet on stage as they let their actions speak for them. With almost no words, you are still able to learn a lot, especially about things such as social evolution and human nature.
The show in which Blue Men perform can be described as somewhat avant-garde as it doesn't follow any form we are used to. It's a completely new approach to showmanship, musicianship, and the art of performing in front of the audience.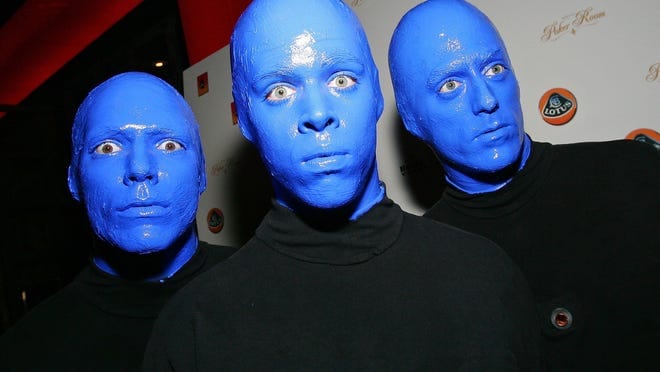 One of their iconic performances includes using the tube to perform music. The three men use a giant tube and attach parts to it in order to change the notes, creating a melody along the way.
The so-called "drumbone" has become one of the most-watched videos on YouTube, but to truly experience the power of this instrument, you should definitely watch the whole thing live if you have an opportunity.
The most important thing you should take into account is that this show has no restrictions when it comes to age, although persons under the age of 16 must be accompanied by an adult who is over 18. Finally, the show is not recommended for children below 3, as there's loud and percussive music.
How Much Do The Tickets Cost?
The standard price of tickets for a Blue Man Group show at the moment is $67, but you can sometimes catch discounts online and buy the tickets for as low as $58. However, the prices may change for some shows in the future, so make sure to double-check if you plan to buy tickets for a specific date.
There are several seating categories in the theater, with the lowest prices being in category A. The highest ticket prices are for poncho seating, which belongs to category B.
How Long Is the BMG Show at Luxor?
The BMG show lasts for 105 minutes. During that time, you will be able to witness real audiovisual magic on stage, so it might seem like the show is shorter. In other words, the time passes rather quickly when you're enchanted by the musical and visual performances of BMG.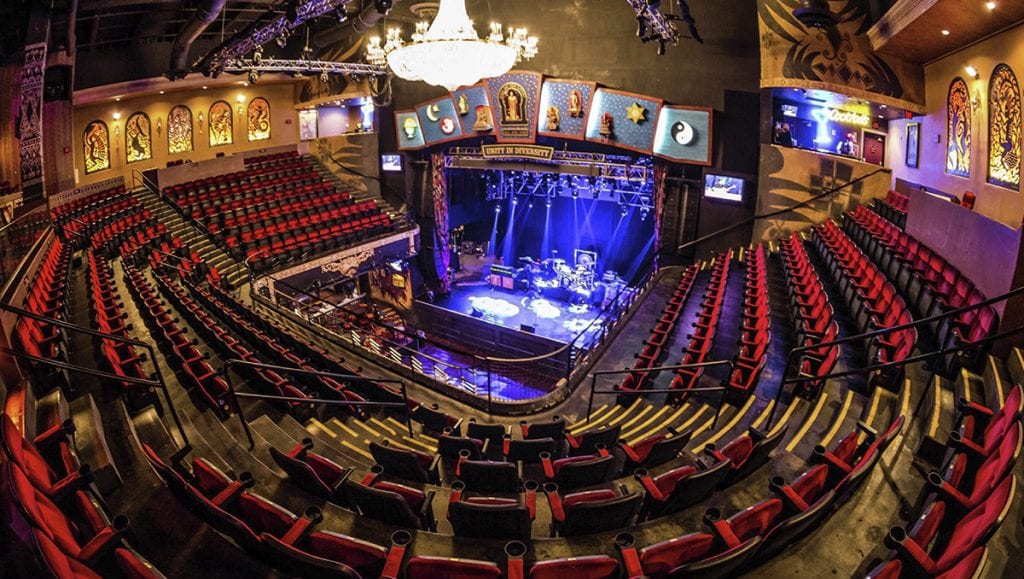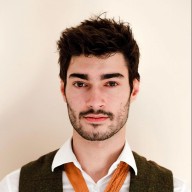 Author
Hi, I'm Adam Shaw, the Chief Editor at VegasSlots.net. I love casinos and have been working in the slots industry for more than 12 years. My passion for slots and casino games made me create this website, and under my supervision, our team will make sure you're enjoying the latest games and getting the best online casino deals!