Biggest Slot Machine Wins of All Time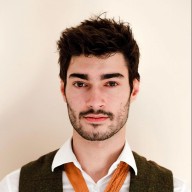 By Adam Shaw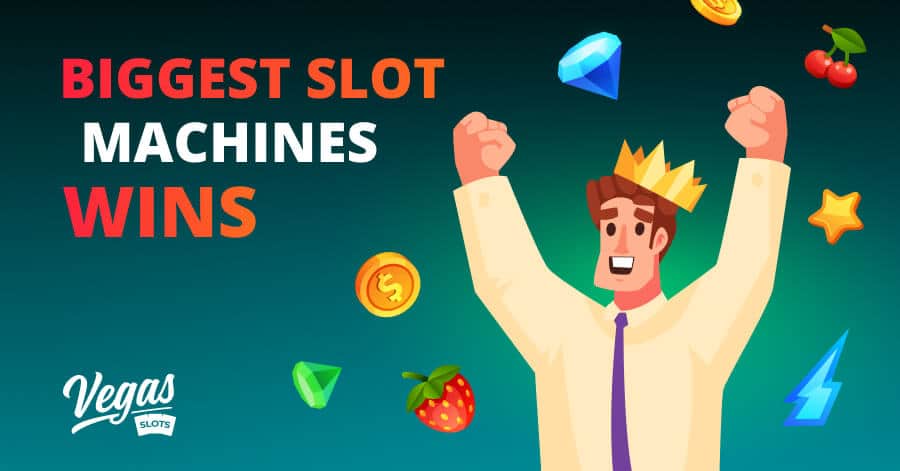 Hitting the slot machine jackpot is like a dream come true. Slots machine fans flock to casinos around the world in hopes of getting lucky with life-changing sums of money. While it's true that small wins are exciting, it is always the grand jackpots that capture the imagination.
Imagine putting a couple of bucks into a machine and becoming an instant multimillionaire after spinning the reel. It sounds too good to be true, but hey, fantasy has become a reality for a few very lucky ones, or we can say, favored by the gods.
Let's take a look at the 10 biggest slot machine wins ever recorded. Stories of ordinary people winning extraordinary sums and sometimes on their very first spin. Even the smallest stakes can yield the largest prizes.

#1. $14.3 Million (Anonymous Winner) – Rampart Casino, Las Vegas
Opening up our list is a $14.3 million jackpot scored by an anonymous visitor to the Rampart Casino in 2013. This inexperienced gambler was just passing time with a friend at the real money slots. Within minutes, they hit the Megabucks jackpot for an incredible $14,282,544.21.
Despite preferring anonymity, the Rampart Casino shared the winner's charitable plans for the money like donating to church and religious communities.
For casino-goers, this anonymous winner is the ultimate fairy tale. Their beginner's luck and modest intentions make it easy to root for them. It gives hope that anyone catching a lucky break at the right moment can come away a winner.
This shows that anyone walking the casino floor could be an instant millionaire. All you need is a bit of luck when the reels start spinning.

#2. $17.3 Million (Anonymous Winner) – M Resort Casino, Henderson
A mystery visitor to the M Resort Casino in Henderson, Nevada took a chance on the Megabucks slots in 2017. This player hit the spinning reels with free play credits and not over $100 in his bankroll.
Against extremely slim odds, the Megabucks symbols perfectly aligned for a jaw-dropping $17.3 million jackpot. This lucky person instantly became a multimillionaire thanks to the venue's generous promotion.
This person's experience shows the value of casino promotions and free play offers. While the odds seem overwhelmingly against you, sometimes lady luck intervenes anyway. This anonymous patron is living proof that you really can win big with house money.
Beyond the financial impact, free-play jackpot tales have a certain aspirational appeal. It's the ultimate underdog story. Somebody lucks into a fortune while barely risking anything of their own. That's part of why these wins captivate people's imaginations in powerful ways.

#3. $20.8 Million (Jon Heywood) – Betway Online Casino
You don't have to live in Las Vegas or visit a casino to score big. In 2015, British soldier Jon Heywood won the Guinness World Record for the largest online slot payout ever.
While casually passing time and betting just 25p per spin, Jon hit the Mega Moolah jackpot for a mind-blowing £13.2 million, which was around $20.8 million at that time. This proved that even the smallest bets can lead to utterly life-changing sums.
Despite his earth-shattering win, Jon kept calm and carried on with work as usual. He only told his best friend about the score. He even said that he was willing to use all of this money for his father's medication. Family comes first for this young soldier.
Jon's world record online win also symbolizes how the internet has opened up jackpots to the masses. Anyone can take a shot with a tiny bet and get insanely lucky. Geographic location and access to big casinos no longer serve as barriers.

#4. $21 Million (Elmer Sherwin) – Mirage and Cannery Casinos, Las Vegas
Some players get lucky once they hit a mega jackpot. But Elmer Sherwin, a World War II vet, won massive Megabucks slots prizes twice over 16 years apart.
In 1989, at The Mirage, Elmer turned a $20 investment into $4.6 million on a 50-cent bet. Then, in 2005, at age 92, he scored a $21 million jackpot on the same game.
That's right, folks; Sherwin is the only person who ever snagged the Megabucks top prize twice during their lifetime. His pair of incredible wins spanned over a decade and earned him more than $25 million in total.
Elmer's persistent pursuit of a second huge Megabucks win shows incredible determination. He could have easily retired a multimillionaire after the first jackpot alone. But he had unfinished business.
Beyond just the money, achieving something no other slot player has done was the real motivation. Elmer cemented his status as an absolute legend in the gambling world thanks to his unique repeat wins.

#5. $22.5 Million (TrainwrecksTV) – Via Online Slot
Twitch streamer Trainwreckstv headed to an online casino with $40,000 in his account. He boldly bet $20,000 on a slot called Mighty of Ra in 2019.
Train hit enormous jackpots on two straight $20,000 spins. His total winnings? A $22.5 million! This life-changing stream made Twitch history and reversed Train's fortunes after previous gambling losses.
Seeing someone win millions on a slot machine is exhilarating. But watching it happen live as it unfolds creates a new level of intensity. On top of his $22.5 million payout, Trainwreckstv earned himself a permanent spot in slots streaming history.
Try Your Luck at Wild Casino!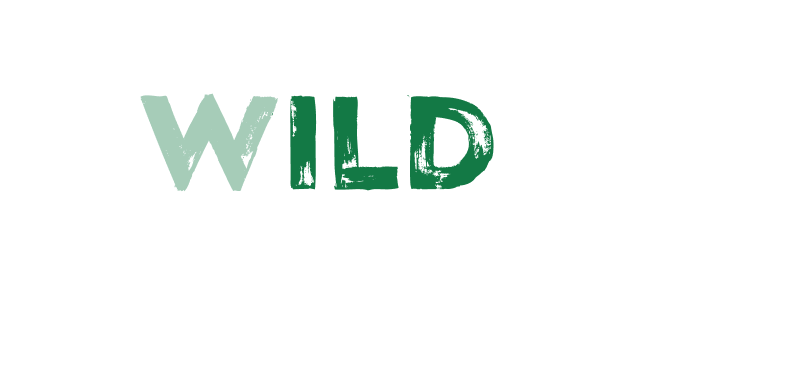 bonus offer:
$5,000 Welcome Bonus
Variety of Payment Methods
Extremely Generous Welcome Offer
Wide Variety of Games

#6. $22.6 Million (Johanna Heund) – Bally's Casino, Las Vegas
Imagine going to the casino for your 74th birthday and leaving a multimillionaire. That's exactly what happened to retiree Johanna Heund in 2002, the 6th jackpot on our list.
Johanna placed a $100 bet on Megabucks slots while playing at Bally's Casino in Las Vegas. In a miracle turn of events, she hit not one but two jackpots back-to-back, totaling $22,616,490.20. Rather than a modest birthday, she instantly had enough money to change her life.
This incredible back-to-back win for Johanna gives hope to casino patrons that anything can happen. She wasn't a high roller or frequent visitor – just a retiree celebrating her birthday when fate intervened.
At 74, Johanna took a chance and walked away with the story of a lifetime. Even in your later years, you can be surprised with a miracle if you keep an open mind.

#7. $23.6 Million (Anonymous Online Player) – PAF.com in 2013
The biggest slot wins happened in casino establishments over the years; however, an online player changed the game. Fourth on our list is a man from Finland who placed a 25-cent bet to play Mega Fortune at Paf.com, and won the game's jackpot worth €17.8 million, or around $23.6 million, against very slim odds!
This anonymous winner proved you don't need to set foot in a casino to become an instant multimillionaire. A simple click online paved the way for the largest web-based progressive jackpot to date.
But this digital victory changed perceptions and opened the door to a new frontier. Anyone could sit at home, casually playing online slots, and become a multimillionaire.

#8. $27.5 Million (Anonymous Player) – Palace Station Casino, Las Vegas
Third on the list, a mystery retiree at Palace Station Casino left the highest jackpot record that broke the previous ones; this happened in the year 1998.
Having already won $680,000 on Wheel of Fortune slots, they took another chance on Megabucks and hit the slots jackpot yet again, landing an astronomical $27.5 million top prize.
This mystery slot sensation pulled off a truly rare gambling achievement. Winning two separate jackpots totaling over $28 million has to be some kind of record for the most fortunate casino player ever.
While the Palace Station winner opted to remain anonymous, their story lives on through the mere facts. Any savvy slots enthusiast knows that the $27.5 million figure ranks as the 3rd biggest jackpot, right behind the $34.9 million and $39.7 million record.

#9. $34.9 Million (Cynthia Jay Brennan) – Desert Inn, Las Vegas
Before the $39.7 million record, the largest jackpot belonged to cocktail waitress Cynthia Jay Brennan. She placed a $21 bet at the Desert Inn casino's Megabucks slots in Las Vegas in the year 2000.
She broke 1 in 49.5 million odds by hitting two massive jackpots totaling $34.9 million, which instantly became the new highest slot payout at the time.
Interestingly, the Desert Inn closed just a year after her historic win. But Cynthia left her mark by scoring the property's biggest slot jackpot. She donated much of her fortunes to charities supporting disabled people rather than living an extremely lavish life.
Cynthia's win came at such an interesting intersection in history. She set the slots world record just as the Desert Inn was closing down after over 50 years in operation. It seems fitting that the final chapter involved going out in the most spectacular way possible, with a nearly $35 million jackpot.

#10. $34.9 Million (Cynthia Jay Brennan) – Desert Inn, Las Vegas
Rounding out the top 10, the biggest slot machine wins went to an anonymous 25-year-old software engineer in 2003. While playing Megabucks slots at the Excalibur Casino in Las Vegas, he just inserted $100 into the machine.
In an unexpected turn of events, the winning symbols aligned, and he became $39,713,982.25 richer. At the time, this young man's massive winnings set the record for a slot jackpot. It demolished the previous high of $34.9 million record.
The winner used his new fortune wisely despite his young age. He shared plans to support his parents' retirement and live comfortably. For this lucky visitor, a short Vegas getaway became the trip of a lifetime, thanks to one miraculous spin.
This winner's world record jackpot emphasizes how slot machine fortunes can strike like a bolt from the blue. One minute, he was a young software engineer on vacation. The next minute, he had won the largest slot payout ever recorded.

Keep Trying your Luck Spinning!
As we've seen, slot machine jackpots have the power to dramatically change lives in an instant. The 10 biggest winners we covered came from all walks of life. Their incredible stories show how a single lucky spin can transform anyone into an accidental millionaire.
These tales of fortune defying the odds also reveal some common threads. Jackpot winners tend to stay humble, using their wealth for good causes and loved ones rather than squandering it. Many opt for anonymity, too, keeping their wins private even after making headlines.
Most importantly, all the record-setting payouts covered share an electrifying, against-the-odds origin story. Ordinary people took a chance and, through sheer luck, met their destiny in the form of untold riches. Any slot spinner can join these ranks if fortune smiles upon them.
So don't let the mathematically long odds deter you! With so much at stake, every spin gives you a shot at forging your own sweepstakes story. Even the smallest bets can trigger seven-figure fortunes, as we've seen many times. When astronomical jackpots are on the line, anything is possible!
Try Your Luck at Wild Casino Today!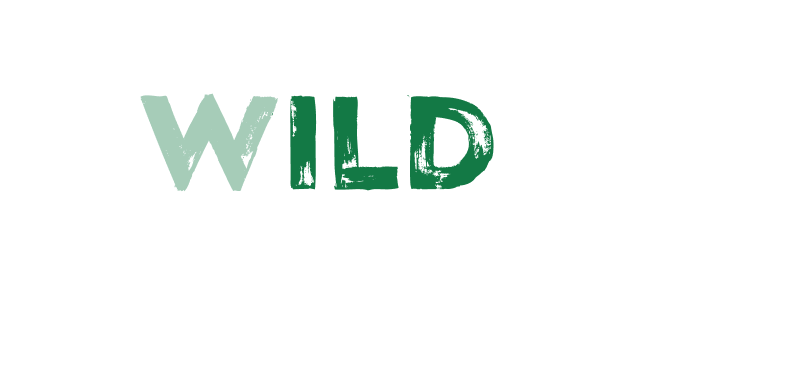 bonus offer:
$5,000 Welcome Bonus
Variety of Payment Methods
Extremely Generous Welcome Offer
Wide Variety of Games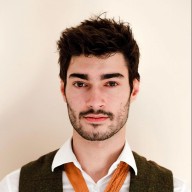 Author
Hi, I'm Adam Shaw, the Chief Editor at VegasSlots.net. I love casinos and have been working in the slots industry for more than 12 years. My passion for slots and casino games made me create this website, and under my supervision, our team will make sure you're enjoying the latest games and getting the best online casino deals!