Gas Station Slot Machines: What Are They All About?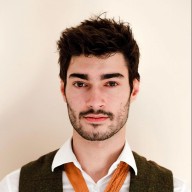 By Adam Shaw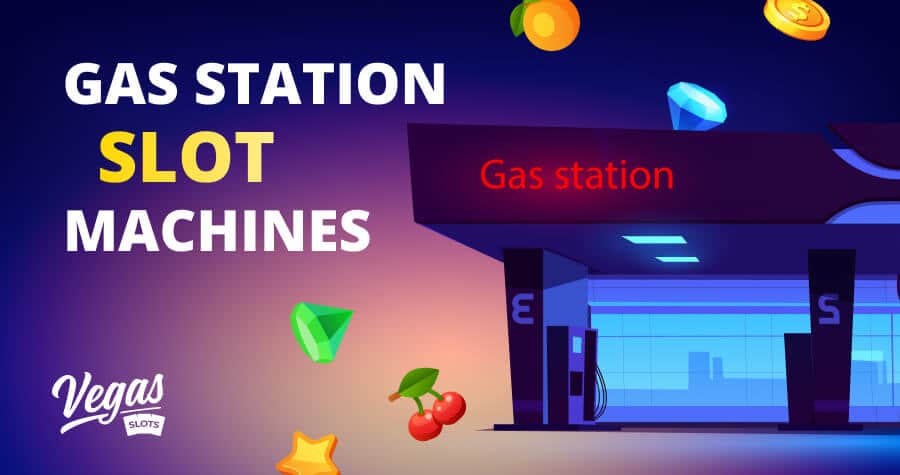 In recent years, slot machines in gas stations and convenience stores have increased across certain states, inhabiting a legal gray area between unregulated entertainment and illicit gambling.
The spread of gas station slots sits at the intersection of evolving gaming technology, changing social attitudes, and conflicting regulations trying to balance economic benefits with ethical concerns.
This article explores the business models and legal debates around these machines as they continue to expand despite heightened public and regulatory scrutiny.

Types and Distribution
Gas station slot machines, also known as convenience store slots or truck stop slots, have become increasingly common across certain states in recent years. These machines allow customers to play slots and other games of chance while filling up their gas tanks or grabbing snacks.
Regulated vs Unregulated Markets
The types of machines found in gas stations vary by state and jurisdiction. In more regulated markets like Nevada, Louisiana, West Virginia, and Illinois, you may find actual licensed video gaming terminals (VGTs) that operate similarly to slots you'd find in casinos.
These VGTs are connected to a central monitoring system and regulated by the state's gaming commission. Payout percentages and randomness testing are required.
For example, Nevada has over 600 VGT units in gas stations and bars as of 2022. Louisiana has deployed nearly 3,000 truck stop VGTs since their legislation passed in 2018. These provide much-needed tax revenue for the state. West Virginia also utilizes centralized VGTs that are linked to the lottery commission's monitoring system.
In contrast, other states like Pennsylvania, Texas, Georgia, Florida, and Kentucky have seen a proliferation of unregulated "skill games" in gas stations and convenience stores.
These machines skirt gambling laws by incorporating minor elements of skill, such as memory games, shooting tasks, or selecting the correct sequence. However, the skill portion has minimal impact on the overall odds.
Major Manufacturers and Analytics
Manufacturers like Pace-O-Matic and Miele Manufacturing distribute their skill games to tens of thousands of locations in partnership with gas station owners. These machines do not disclose the payout percentage publicly. There is also no oversight on whether the games are manipulated to reduce the payouts over time.
Many new gas station slots integrate advanced player-tracking technology. Using player loyalty cards, the machines can identify frequent customers like myself and send targeted promotions. Back-end analytics provide operators with valuable data on usage patterns and earnings. Systems like QuickJackpot promise real-time ticket redemption.
Revenue Potential
Despite the lack of regulation, convenience store slots present tremendous earning potential for gas station owners. The market size for slots alone last year was $9.5 billion, and it keeps growing every year.
This influx of earning potential leads to rapid expansion in states where enforcement is lax. However, the legal landscape remains ambiguous at best in the unregulated markets.
Let's examine some of the complexities gas station slot operators currently face across different states.

Legal Landscape and Challenges
The legal status of gas station slot machines hinges on the distinction between games of skill and games of chance. Slots and table games at licensed casinos are clearly classified as chance-based gambling. On the other end, arcade games like skeeball that involve physical skill are legal.
Gas station slots occupy a gray zone that varies across jurisdictions. States like Utah and Hawaii prohibit all forms of gambling, whereas others like Nevada and West Virginia permit VGTs under strict regulation. In between are states like Texas and Georgia struggling to define these pseudo-skill machines.
Differing State Approaches
In Texas, slot machines are only legal at licensed casinos. However, skill games have proliferated by exploiting a loophole in the state penal code. Nearly 40 counties now ban game rooms with eight-liners. But in other areas, police limit enforcement to other illegal activities at the locations rather than the machines themselves.
Georgia state law permits "bona fide coin operated amusement machines" that award non-cash prizes. However, the Georgia Lottery is pushing to regulate skill games under their authority. In 2021, the Georgia Supreme Court ruled that convenience store gaming machines violate state law, leading to confiscations. But the legal battles continue.
Pennsylvania has seen vigorous legal efforts to crack down on unregulated skill games in gas stations and small businesses. Since 2020, the state police and liquor control board have seized thousands of machines, although several district attorneys have dismissed skill gaming criminal charges. Skill game manufacturers continue to adapt and exploit legal loopholes.
Debating Skill vs Chance
The litigation and legislative efforts reveal an ongoing debate around skill versus chance. Are these games truly won by skill, or is the skill element a facade to allow unregulated gambling?
The scientific answer may lie in testing the machines to determine how much control I have over the outcome. But the legal answer depends on interpreting precedents that originated long before modern slot technology.
Right now, the sophisticated tech and analytics deployed in gas station slots exist in a legal gray zone bothered by neither state oversight nor officially sanctioned.
Operators continue opening new locations while the legislative and judicial processes play out. Both sides dig in for a prolonged fight.

Economic Impact and Business Models
While the legal status remains murky, gas station slot machines generate tremendous profits for convenience store owners. Lottery sales already drive foot traffic that converts to food, beverage, and impulse purchases. Slots provide another entertaining diversion that keeps customers on location and pulls in entirely new visitors.
Win-win for Stores and Suppliers
In fact, convenience store chains actively recruit entrepreneurs to set up slot routes with a percentage of revenue share. Stores enjoy new income with minimal startup costs. Route operators handle acquiring the machines, licensing, maintenance, and payouts.
Top gas station slot manufacturers like Pace-O-Matic and Banilla Games pitch their products as guaranteed revenue generators. They cite statistics like a 349% increase in basket size from shoppers who played slots in a 2021 Oklahoma study. Loyalty programs enhance repeat business.
Economics Arguments
The Georgia Amusement and Music Operators Association claimed its unregulated skill games generate around $4 billion in economic impact for the state. The industry employs 7,000 workers who would lose jobs if banned. These arguments to uphold activity benefiting small businesses carry weight with some legislators.
However, state governments also lose out on millions in uncollected tax revenue when gas station slots operate illegally. In 2020, Georgia's legislative audit estimated $560 million in untaxed revenue. Pennsylvania skill games subtract from state gaming taxes. Unregulated slots undermine recently legal casino industries in some states.
Balancing Benefits and Costs
A ban would negatively impact the route operators, manufacturers, gas station owners, and other supported businesses. But lax regulation denies states their fair share while allowing unchecked gambling proliferation. There are also concerns about problem gambling and underage access with convenience store machines.
Ultimately, the economic impacts come down to a balancing of costs and benefits. Additional state revenue could fund beneficial programs to offset gambling risks. With proper oversight, gas station slots can generate income for small business without draining profits from licensed gaming. There are arguments on both sides, but the potential tax dollars loom large while jurisdictions determine policy.

Future Prospects and Industry Responses
Looking ahead, the trajectory of gas station slot machines faces greater uncertainty as legal scrutiny mounts. High-profile bans in states like California and increasing enforcement in Pennsylvania demonstrate backlash against unchecked gambling expansion.
Adaptability vs Regulation
However, the industry holds enough political and economic influence to avoid outright prohibition in most states. Manufacturers highlight the small business benefits and their willingness to pay taxes. They want to avoid an outright ban but maintain as little regulation as possible.
Some jurisdictions may follow Louisiana's model and roll convenience store slots under the lottery or gaming commission. Combined with a taxation structure, this could quell many legal concerns. It would still allow merchants to capitalize on the machines' earning potential in a regulated framework.
But oversight comes with drawbacks for the industry. Red tape, payout monitoring, age restrictions, and fees all cut into profits. Any regulation threatens the current model where route operators deal directly with locations rather than going through a state agency. The industry wants legitimacy but minimal hurdles.
Ongoing Negotiation
This push and pull between regulators, lawmakers, and business interests will likely play out over years. The industry is adaptable enough to exploit the next loophole as current ones close. Their influence prevents blanket prohibition.
Ideally, a balanced solution would allow properly regulated real money slots that bring economic benefits while upholding ethical standards and preventing exploitation. But compromise remains elusive. For now, the spread continues while jurisdictions slowly shape their response.

Conclusion
In summary, gas station slot machines occupy a complex space between unregulated entertainment attractions and illicit gambling. Their legal status straddles a blurry line contingent on definitions developed long before modern machines.
Evidence suggests convenience store slots generate substantial income for small businesses while potentially feeding addiction and enabling unchecked gambling access. Jurisdictions struggle to balance economic benefits against social risks.
Complete prohibition seems unlikely, given the industry's adaptive nature. But calls for oversight and taxation will ramp up as unauthorized gambling spreads. The path forward may lie in crafting nuanced regulations that allow controlled growth.
There are strong cases on both sides, but blanket bans could do more harm by cutting legal income streams. With ethical constraints and proper enforcement, gas station slots can create jobs and tax revenue if properly managed. But unchecked proliferation enables gambling's dangers.
Overall, gas station slot machines reflect broader debates around evolving gaming technology and society's relationship with gambling itself. Their future will depend on whether compromise can emerge from clashing viewpoints. The balancing act continues, but productive solutions remain attainable through ethical, nuanced policies.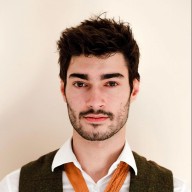 Author
Hi, I'm Adam Shaw, the Chief Editor at VegasSlots.net. I love casinos and have been working in the slots industry for more than 12 years. My passion for slots and casino games made me create this website, and under my supervision, our team will make sure you're enjoying the latest games and getting the best online casino deals!