Table Games

Poker Variations
Poker Variations
Poker is one of the most popular gambling card games that demand high skill and a well-thought-out strategy for placing bets and making moves. If you want to learn more about the rules of poker, how to play poker, and overall strategy, make sure to click here for General Poker Rules and click here for Poker Strategies. There are many variations of poker, but the initial variety was first developed in the 19th century United States and has quickly spread to the rest of the world. Depending on the type of poker, you can see a different number of cards at play. 
Typically, players are required to make a blind bet, or ante, after which the dealer shuffles the cards and hands them to players either face up or face down, while also distributing "community" or shared cards that all players can use in their pursuit of Straight flush and other poker hands and combinations. What generally follows is the betting procedure where the players bet according to the Poker Hand Rankings of their cards. Players can also call and match other players' bets, raise them, or fold and abandon the hand altogether. 
In this article, we will talk about different types of poker, including both its classic and more modern variations.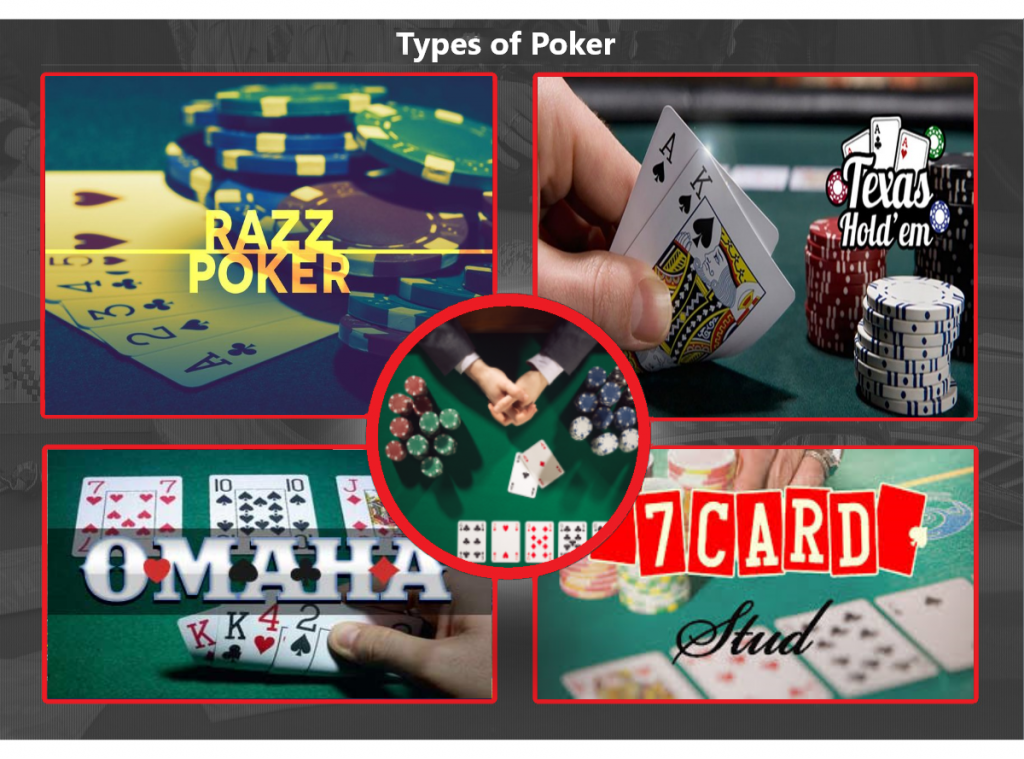 ---
Most Popular Variations
There are variations of poker such as Texas Hold'em that, due to their popularity, are taken as an epitome of poker. The traditional classification of poker is done according to the number of cards dealt, so here we have stud, draw, and community card poker games. 
The most popular version of poker is Texas Hold'em; it is a chief representative of community poker games. In Texas Hold'em, the players are dealt two "pocket" or "hole" cards that are then paired with five community cards after they have been revealed. 
Another immensely popular subtype of community poker games is Omaha. It is similar to Texas Hold'em, but with a different set of rules. Here, each player is given four cards, and they must use two of them with 3 of the 5 community cards that are instantly revealed. 
Stud poker games are also very frequently played and enjoy significant popularity. In Stud poker, players are dealt 5 or 7 cards depending on the type of Stud played. Some of these cards are dealt face down and some face up, usually depending on the betting interval. The goal is to make the best possible 5-card hand and win. 
Check out our in-depth coverage of these main poker types on the links below: 
Other Variations of Poker
Apart from the more popular and classical variations of poker, numerous others are quickly gathering an ever-increasing fan base. Many of these variations started as home variants of the game because imaginative creators wanted to spice things up a bit. More often than not, these creations were so good that the general audience accepted them and they were no longer seen as made up poker games.
In some cases, these variations of poker can be played for the highest or lowest hand, like in Omaha Hi-Lo, for example. In others, such as "draw" poker games, players can trade in some of their cards in an attempt to improve their hand, as in Five Card Draw poker.
Make sure to refer to our list below for detailed descriptions of each of these more exotic poker variations.
The Hand Ranking of Cards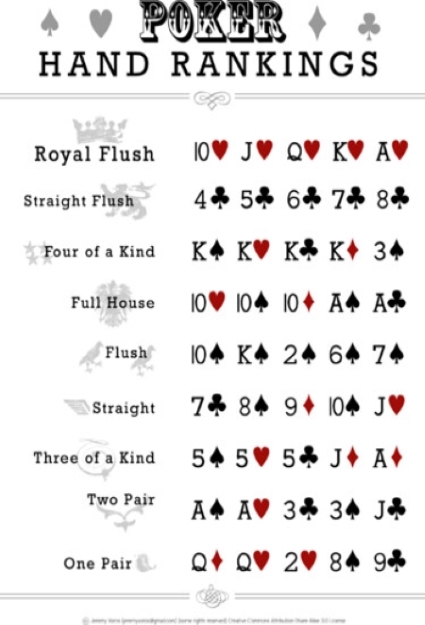 The goal of every poker player out there is to have the best possible combination of cards or at least better than the opponents'. The best possible strategy is to aim for a Royal or Straight flush — the two most potent combinations. We will present each of them, starting from the strongest. 
The Royal flush demands cards from 10 to Ace to be of the same suit, while the Straight flush is won by any five cards in a sequence that are in the same suit.
Following these two are Four of a Kind and A Full House. With Four of a Kind, you need to have all four hands of the same rank, so four jacks or queens will do the trick. A Full House is a hand where you have three of a kind and a pair. It can be any three of a kind and a pair, and you will still have A Full House. 
When you have any five cards of the same suit but not in a sequence, you are holding a Flush in your hand. After the Flush, the next one in line is a Straight. The Straight hand has five cards in a sequence but not of the same suit. 
Last but not least are Three of a Kind, Two Pairs and A Single Pair. With Three of a Kind, you have three cards of the same rank, while Two Pairs and the Single Pair are self-explanatory — you need two different pairs or a single pair of cards of the same rank. 
---
Conclusion
Poker is one of the most exciting card games in the world. It is played everywhere, from your backyard to high-end casinos on the Vegas strip. Online casinos are taking the online gaming world by storm, and most of them include various types of poker, spreading the influence of poker from land-based casinos to the online sphere. 
Poker has relatively simple rules you can master in no time with some help from well-designed guides such as ours where you can find all the necessary information that will help you learn how to play poker. You can start with classic Texas Hold'em and work your way up to some of the more complicated and in no way less interesting types such as Omaha, Stud, and many others.
10 Feb 2020 | Adam Shaw | 0 Comments
COMMENT
SHARE
Top Casinos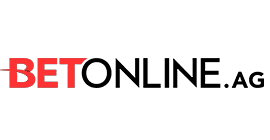 Get 100% up to $3000 on The First Three Deposits
Play Now
Read Review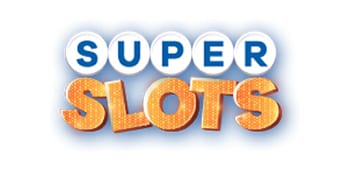 300% Match Bonus Up to $2000 with Bonus Code SUPER300
Play Now
Read Review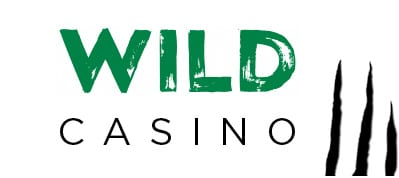 250% match bonus up to $1,000 with Bonus Code WILD250
Play Now
Read Review