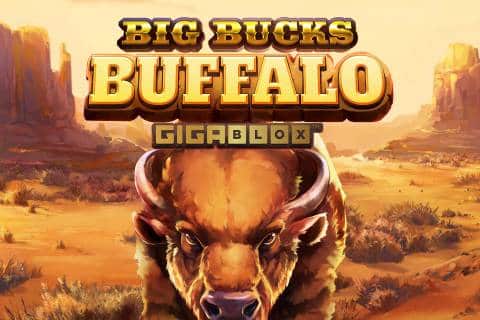 ---
The innovative partnership between Yggdrasil and ReelPlay brings an unprecedented level of excitement to the world of online gaming. The new slot game, Big Bucks Buffalo GigaBlox, immerses players in the heart of the American frontier, complete with stunning visuals and captivating sound effects. The game incorporates the popular GigaBlox mechanic, allowing players to experience big wins and thrilling gameplay.
The standout feature of Big Bucks Buffalo GigaBlox is the bonus respins, which can be triggered throughout the game, offering players a chance to maximize their winnings. This thrilling addition to the slot game sets it apart from its competitors and guarantees a unique and engaging gaming experience for players.
Stuart McCarthy, Yggdrasil's head of product and programs, spoke enthusiastically about the collaboration with ReelPlay and the resulting product.
"We're thrilled to be partnering with ReelPlay to bring this fantastic new slot game to our audience. Big Bucks Buffalo GigaBlox is an exciting and immersive gaming experience that players will love. The addition of bonus respins is just the icing on the cake, taking the excitement to a whole new level,"

said McCarthy
As industry leaders, Yggdrasil and ReelPlay continue to push the boundaries of online gaming, and Big Bucks Buffalo GigaBlox is no exception. With its captivating theme, innovative mechanics, and thrilling bonus features, this slot game is poised to become a favorite among gaming enthusiasts.
Big Bucks Buffalo GigaBlox is available for players to try their luck and experience the excitement for themselves at participating online casinos. The release of this game marks yet another successful collaboration between Yggdrasil and ReelPlay, and with the enthusiastic reception it's already receiving, players can surely expect more exhilarating gaming experiences from these two industry giants in the future.
In addition to the bonus respins feature, Big Bucks Buffalo GigaBlox also offers an array of other special features, designed to enhance the player's experience. Among these are multipliers, expanding wilds, and free spins. These features work together seamlessly to create a dynamic and engaging gaming environment that keeps players coming back for more.
Big Bucks Buffalo GigaBlox Game Details
| | |
| --- | --- |
| Reels | 6 |
| Rows | 4 |
| Paylines | 40 |
| RTP | 96.03% |
| Volatility | Medium |
| Hit Frequency | 21.05% |
| Max Win | 16.297x |
| Min/Max Bet | 0.40-14 |
| Release date | March 23, 2023 |
David Johnson, CEO of ReelPlay, also expressed his enthusiasm for the collaboration and the resulting game.
"Working with Yggdrasil has been an incredible experience, and we couldn't be happier with the final product. Big Bucks Buffalo GigaBlox combines the best of both our companies' expertise, resulting in a game that's not only visually stunning but also provides a level of gameplay that's hard to beat. We're confident that this game will become a hit among players worldwide,"

Johnson stated
The successful partnership between Yggdrasil and ReelPlay marks a significant milestone in the online gaming industry, demonstrating collaboration's power in creating truly exceptional games. The positive reception of Big Bucks Buffalo GigaBlox is a testament to the dedication and passion these two companies have for delivering high-quality gaming experiences to players.
As the online gaming landscape continues to evolve, Yggdrasil and ReelPlay are positioned to remain at the forefront, pushing the boundaries of innovation and creativity. The future of online gaming is bright, with companies like these leading the charge and setting new standards for player engagement and enjoyment.
For players eager to try Big Bucks Buffalo GigaBlox, the game is now available at numerous online casinos on our website and on Yggdrasil's and ReelPlay's platforms. Whether they're casual gamers or seasoned slot enthusiasts, players are sure to be captivated by the stunning visuals, immersive gameplay, and exciting features that Big Bucks Buffalo GigaBlox has to offer.
About the Author