Velveteen Rabbit Las Vegas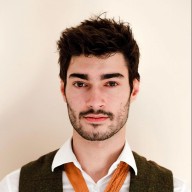 By Adam Shaw
Velveteen Rabbit Las Vegas
If you're in Las Vegas for more than just the Strip, we have a bar that's screaming your name! It is a local downtown hipster bar run and owned by two sisters. Velveteen Rabbit's mood is low-key and relaxed. This vintage-feel bar tells a story of various fresh, house-made cocktails. 
You can read more about Velveteen Rabbit Las Vegas by scrolling down.
3 Reasons to Visit Velveteen Rabbit Las Vegas
There are more than just three reasons to visit this bar. But the following three explain why this bar is on our Must-Visit list.
1. Atmosphere at Velveteen Rabbit 
Many visitors have praised the atmosphere at the bar. The walls have dark wallpapers and there's plenty of vintage furniture. The owners bought the furniture inspired by the Victorian era from Las Vegas natives. There are cozy sofas and chairs in every corner. You can find a relaxing nook just for yourself and your friends. 
The music sets the atmosphere so that you don't have to yell to get someone to hear you. We particularly enjoyed listening to The Cure, The Clash, and The Smiths. And that's only before 9 PM. After that, a DJ takes over on weekends. They play a variety of modern music, which draws in the younger crowd. We felt like we belonged at Velveteen Rabbit Las Vegas.
2. Theatrical Shows at Velveteen Rabbit 
If you are a theatre lover, you'll be happy to hear that the bar organizes regular theatrical shows. The shows offer a different take on older plays. If you are interested in Shakespeare's plays, this is the right spot for you. 
Velveteen Rabbit Las Vegas organizes productions and combinations of various plays. One of them, for example, is Caesar and Cleopatra. This play is a mash-up of The Tragedy of Julius Caesar and Anthony and Cleopatra. 
In January, we enjoyed the play Twelfth Night at Velveteen Rabbit. That was one of the most fascinating plays we have ever seen — mainly because the play's location wasn't the theatre stage but a local bar. 
3. Service at Velveteen Rabbit
The first thing we noticed when we sat at the bar was that every staff member had a smile on their face! It was such a surprise to stumble upon people who enjoy their jobs. It seemed like they didn't have a care in the world. What took us by surprise, additionally, was how professional they were while doing their jobs.
The girls and guys working there were very knowledgeable about the cocktail menu. The mixologists behind the bar seemed skilled and genuinely interested in making the cocktails perfect. We felt very accommodated and would come back to Velveteen Rabbit Las Vegas just for the friendly staff.
Popular Drinks At Velveteen Rabbit
Velveteen Rabbit Las Vegas is famous for its seasonal cocktail menu changes. In fact, specialty cocktails make the bar special. They use fresh ingredients in their cocktails in combination with high-quality alcohol. Whatever you choose, you can't go wrong. The sisters who created the bar knew that people enjoy trying something different, which is exactly what the bar offers.
The cocktail menu changes every season. Currently, the bar offers film-inspired drinks on the menu called Cinema Obscura. If you cannot decide which delicious-looking cocktail to choose, ask one of the servers for a recommendation. 
Here are some of our favorites:
For a stronger taste, go for

Tannis Root

If you have a sweet tooth, choose

The Spice Melange
A Wee Drop of the Creature

will give you a bitter, lemony taste
If cocktails are not your thing, there is a selection of craft beers. The beer list does not contain your usual beers from a local supermarket. All beers are carefully selected to fit the aesthetic of Velveteen Rabbit Las Vegas.
The bar offers a wide choice of craft beers from all over the world. Our ultimate favorite would probably be German Chocolate Cake Milk Stout. It sounds sweet but the taste will surprise you. 
Location & Opening Hours
Velveteen Rabbit Las Vegas is in the Arts District of the city. The location is perfect and easy to find because it's on Main Street. The bar has outdoor seating, so it's ideal for warm summer nights. The opening hours are Monday to Wednesday from 5 PM to 1 AM, Thursday to Saturday from 5 PM to 2 AM and Sunday from 5 PM to midnight. 
Prices And Value
If it's your first time in Las Vegas and you worry about spending too much, there's no need to stress! Velveteen Rabbit is a perfect spot for your pocket. Cocktail prices are quite reasonable — an average cocktail is around $11. Beer prices are a steal, too. An average price for a pint goes for about $7. 
It is not necessary to spend double the amount for a drink on the Strip. Instead, hop on to Velveteen Rabbit Las Vegas. You will get an excellent value for money at the bar since they do not save on the alcohol used in their cocktails. 
Fun Facts About Velveteen Rabbit Las Vegas
The bar doesn't serve food but they think about their customers. On every first Friday of the month, a local food truck drops by the bar. You will get a taste of some excellent street food, for sure!

Velveteen Rabbit is in the artsy neighborhood. Because of that, they try to support artists. You can buy a menu made by local artists for $1. 

On Saturdays, you can become a cocktail master! Velveteen Rabbit organizes a two-hour class where you can learn about cocktail making. You will be allowed behind the bar and be part of creating these magical drinks.

Velveteen Rabbit Las Vegas offers a happy hour every day except the first Friday of the month. From 5 PM to 8 PM, you can get a $2 discount on specialty cocktails and beers, as well as $1 off any other item on the menu.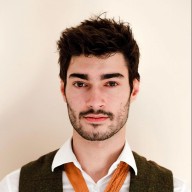 Author
Hi, I'm Adam Shaw, the Chief Editor at VegasSlots.net. I love casinos and have been working in the slots industry for more than 12 years. My passion for slots and casino games made me create this website, and under my supervision, our team will make sure you're enjoying the latest games and getting the best online casino deals!