Edge Steakhouse Las Vegas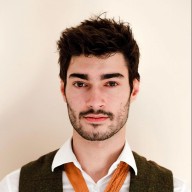 By Adam Shaw
Edge Steakhouse Las Vegas Overview
Want to give your taste buds an unforgettable experience? Do you prefer good old traditional American steakhouse cuisine? If your answer is yes, we have just what the doctor ordered. Edge Steakhouse Las Vegas sits in the upper echelon of Las Vegas steakhouses. It is all thanks to its diverse menu of steaks and culinary delights at reasonable and fixed prices.
Edge Steakhouse attracts a considerable crowd on a daily basis. The restaurant is all about high-quality food and steaks, but also the exclusive and intimate setting of their private booths.
Read on to find out more about:
Why you should visit Edge Steakhouse Las Vegas
Available food and drinks on the menu
What service you can expect
How to find them
Price range
3 Reasons to Eat at Edge Steakhouse Las Vegas
One can find many reasons to visit Edge Steakhouse, but we have come up with three of them that will make you want to reserve your table no later than this very night. 
A steakhouse isn't a steakhouse without a range of different steaks on the menu. Edge Steakhouse Las Vegas has an extensive steak menu, including top-quality prime cuts and domestic Wagyu beef dishes. 

All prime cut steaks undergo a special 40-day dry-aging process to achieve an enhanced tenderness of muscles and connecting tissue. The process removes all excess moisture and leaves nothing but a delectable flavor of meat that makes up the perfect steak. 

American Wagyu beef comes from a famous domestic producer Snake River Farms. Their broad selection of Kobe-style steaks, Wagyu roasts, and New York strip steaks are wet aged for 21 days before they reach master chefs. Under their expertise, they become mouth-watering specialties that will make you want to come back for more.

Edge Steakhouse Las Vegas is a proud recipient of two Wine Spectator Awards for their wine lists that includes a variety of choices. Expert sommeliers at Edge Steakhouse will present a large and diverse inventory of 500 different wines for your tasting. You will find excellent pairing options for your meal and enjoy the combination of flavors. The range goes from vintage Burgundy wines to Napa Valley Cabernet bottles of refined taste.

Edge Steakhouse Las Vegas has a very sophisticated feel to it. The central point of the dining area features four beautifully ornamented Roman pillars that provide the necessary privacy between the tables. The specially designed booths also offer the privacy you need for your special dates and events.

The welcoming and pleasant service has become Edge Steakhouse's trademark. The servers will have interesting recommendations and cater to your every culinary need.
Food Menu at Edge Steakhouse
The food menu at Edge Steakhouse Las Vegas has dozens of different courses that will tantalize your sense of taste. You can enjoy a five-course chef tasting dinner with a variety of tender beef dishes and a range of appetizers and side dishes. You can engage your imagination and combine different creative entrées and innovative side dishes with traditional ribeye and fillet mignons. The choice is all yours.
The full menu at Edge Steakhouse contains:
Starters
Soup and salad dishes
Entrées
Chef selection dishes
Steaks
Accompaniments
Side dishes
If you have any special requests or allergy concerns, the waiters will inform you of everything you need to know and even help you personalize your order. Also, if you have a proclivity towards desserts, you can satiate the thirst in some of the desserts by chef Stephen Sullivan. He will excite your taste buds with the Tahitian Vanilla Crème Brulee, Apple Tart Tatin, and many other delicacies.
Edge Steakhouse Las Vegas – What To Drink?
Edge is a top destination for wine tasting. Their two rewards for comprehensive wine lists say it all, including the latest Best Wine Selection reward by Las Vegas Review-Journal in 2019.
The wine cellar includes 500 bottles of red, sparkling, and white wines. You can savor the white and rose Zinfandel or opt for sauvignons and pinots wines from Napa Valley.
The sommeliers will prepare a list of pairing options for your meals, but you are welcome to experiment with different rieslings, sparkling wines, etc. You can get a glass of wine or a whole bottle — it's up to you.
Also, the bar at Edge Steakhouse is a place where great cocktails and spirits are available around the clock. While you wait for your table, you can enjoy bartender Mike's signature classic cocktails. Indulge in his Old Fashioned with a twist of lemon or Aviation with Crème de Violette and a shot of gin.
Ambience & Service
Edge Steakhouse Las Vegas is a perfect blend of class, style, and modern dining. With a spacious dining space and private dining area, the ambiance of the restaurant has become their primary characteristic. If you want to celebrate a particular date, the private wine room houses up to twelve people for all kinds of get-togethers.
From the moment you set foot in Edge Steakhouse, you will be greeted by a highly professional and attentive service. The servers swiftly and nimbly bring your orders in the shortest time possible and are quite knowledgeable about the menu.
The restaurant exudes a quiet and cozy feel, with dim lights and colorful artwork on the walls to complement the premier dining experience.
Location & Opening Hours
Edge Steakhouse Las Vegas is part of the Westgate Las Vegas Resort. The restaurant's address is 3000 Paradise Road, a 10-minute drive from the Strip. The restaurant is open from Tuesday to Saturday, from 5 PM to 10 PM. Mind that on certain holidays, like Thanksgiving, Christmas, and Easter, the restaurant is not open for business.
To check the availability and book a table, you should make a phone call in advance, preferably a week or two. It is usually quite busy at Edge Steakhouse and extra seats are hard to come by.
Prices And Value
The price range in Edge Steakhouse might seem a bit higher than what you might have hoped for, but the prices reflect the quality, and quality comes at a cost.
The chef's selections, three- and five-course meals, are fixed-priced options that range from $75 to $97. Regular steaks like 7oz filet mignon start at $50, while for the most expensive Wagyu ribeye cap steak, you'll need to pay $80.
The soups and salads start as low as $12, while the appetizers are between $16 and $25. A glass of wine ranges from $10 to $20, depending on the type of wine you choose. As for the bottles, you'll need to spend from $50 to $500, depending on how refined your taste is.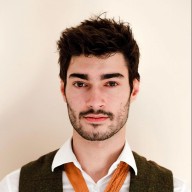 Author
Hi, I'm Adam Shaw, the Chief Editor at VegasSlots.net. I love casinos and have been working in the slots industry for more than 12 years. My passion for slots and casino games made me create this website, and under my supervision, our team will make sure you're enjoying the latest games and getting the best online casino deals!