A couple of years ago, Louisiana lawmakers decided to make a historical decision and legalize gambling on the state's soil.
Before that, the casinos found a workaround — offering gambling services on the so-called riverboat casinos.
These casinos aren't ordinary gambling riverboats. They've become a part of Louisiana's cultural heritage, and many tourists and locals enjoy visiting them due to the unique atmosphere they offer. After all, the only thing that's better than playing slots is doing it on a riverboat.
Therefore, let's check some of the riverboat gambling options you should visit if you happen to be in the Pelican State.
Amelia Belle Riverboat Casino
Operated by Boyd Gaming, this casino offers a wide variety of classic table games, such as craps, roulette, Three Card Poker, Texas Hold'em, Mississippi Stud, and more. It also comes with a fair range of one-armed bandits.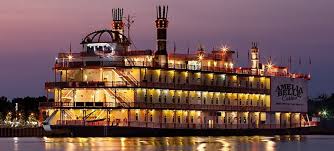 Apart from the fantastic casino floor, this riverboat also offers several interesting dining options, including the Cajun Buffet that has an all-you-can-eat policy. If you're not into stuffing yourself with delicious food, you can always check out the Bayou Café.
Hollywood Casino Baton Rouge
If you enjoy the glamorous feeling of walking through Hollywood's streets, you should check out Hollywood Casino Baton Rouge. This docked riverboat in Louisiana offers 1,000+ slot machines and plenty of popular table & card games, such as blackjack, craps, Three Card Poker, roulette, and more.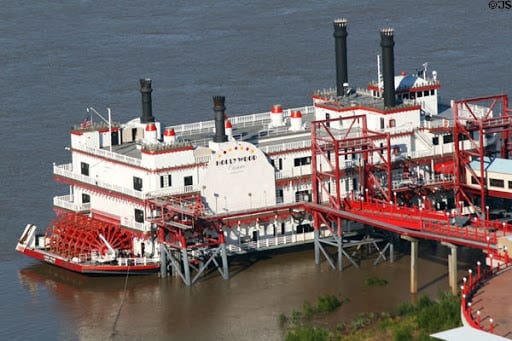 The casino offers you a complete Hollywood experience, with exciting restaurants, such as Celebrity Grill and Epic Buffet. If you enjoy deli products, you can always visit the Take Two Deli.
Needless to say, Hollywood Casino Baton Rouge features live music acts throughout the week.
Isle of Capri Casino, Lake Charles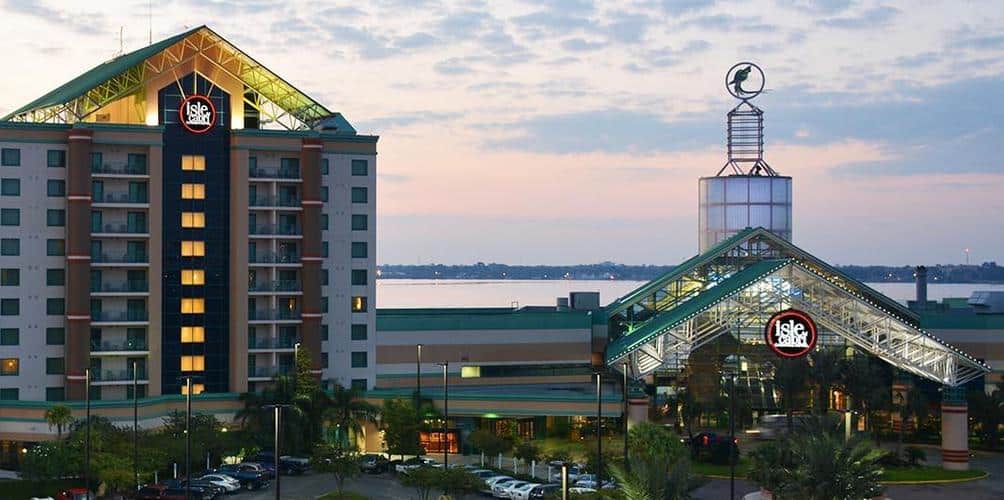 Apart from the generous offer of casino games in the riverboat casino, this property also comes with a wide range of hospitality options. There are plenty of outstanding room offers, including Tower King, Tower Queen, Inn Standard King, and more. Many rooms are pet-friendly and have a great Wi-Fi connection. On top of that, the casino's hospitality section offers a sauna, gift shop, hot tub, pool, and more.
The property doesn't lack in gaming options either. Casino lovers can enjoy 1,100 slots, 30 table games, and even 13 poker tables.
If you like visiting available dining options in casinos, make sure to check out The Lone Wolf Express and Otis and Henry's Bar and Grill.
Sam's Town Hotel and Casino, Shreveport
What makes this casino stand out from the crowd is its round-the-clock service. In other words, you can visit the casino any time you like and be welcomed by a cozy and relaxed atmosphere and great service.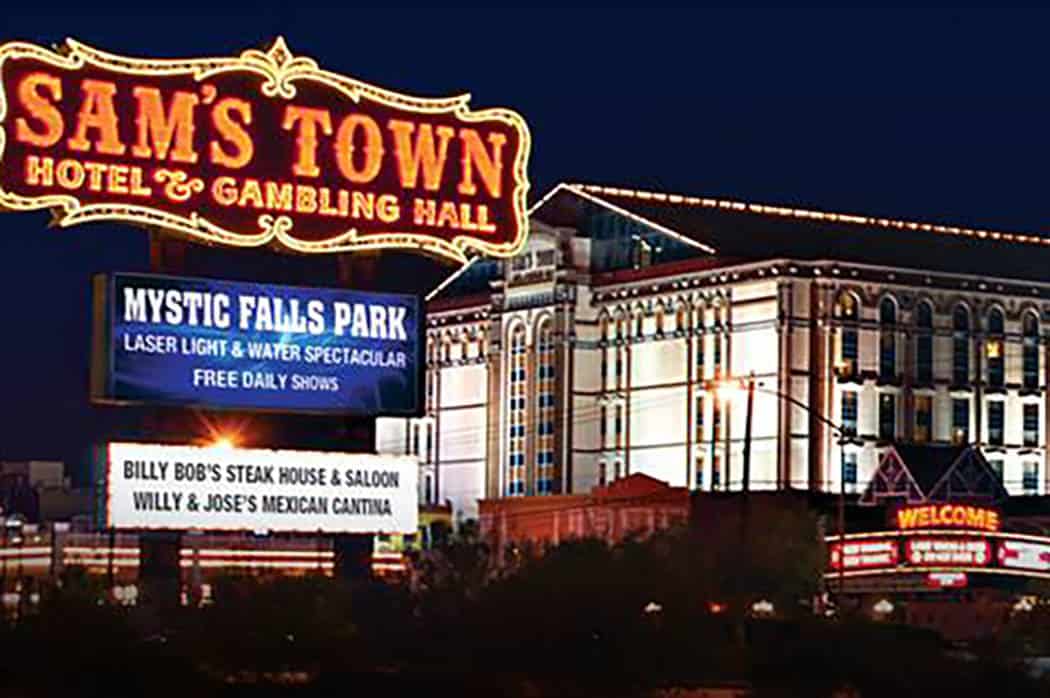 Sam's Town Hotel and Casino was opened in 1994 and is currently operated by Boyd Gaming. Some of the notable restaurants that are a part of the property are the International Buffet, Java's Deli, Smokey Joe's Cafe, and William B's Steakhouse.
The casino is focused on table games, and some of the most popular options are craps, craps no more, mini baccarat, roulette, Three Card Poker, Mississippi Stud, blackjack, and single deck blackjack. Moreover, players who enjoy progressive jackpot slots could find several great options.
Treasure Chest Casino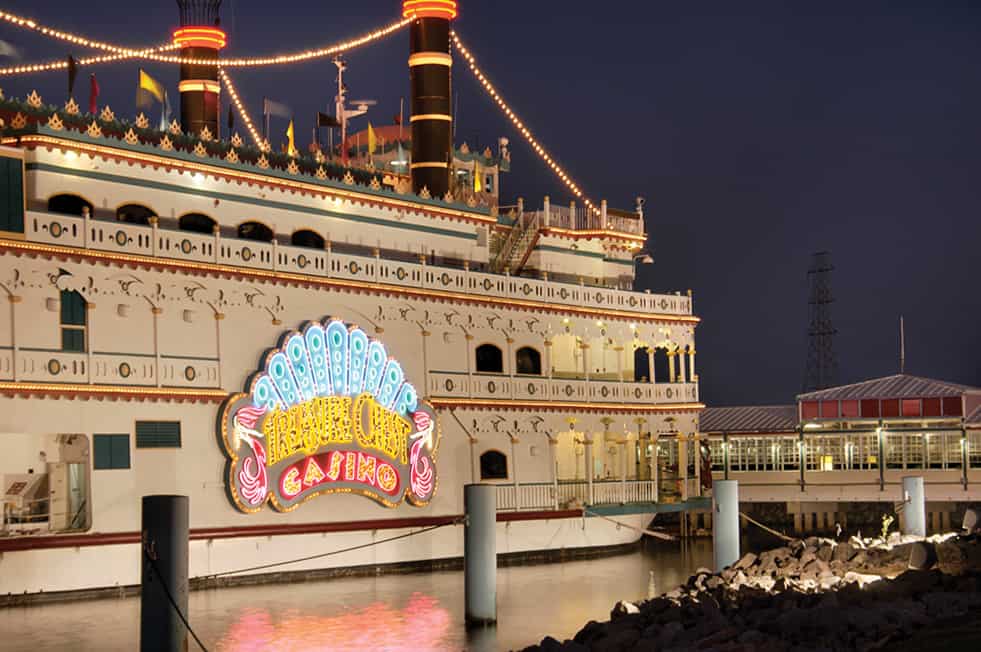 Although not as popular as some other riverboat casinos listed in this article, this option is definitely worth checking out if you want to visit an authentic classic offshore gambling house.
The exterior & interior will make you feel like you've entered a riverboat casino from the beginning of the 20th century. However, the interior has a modern twist to it, as it features plenty of modern video slots.
The casino offers many slot machines that are scattered all over the place. If you're a fan of table games, you'll like the fact that there are 36 tables where you can play blackjack, craps, roulette, mini baccarat, Mississippi Stud, Three Card Poker, Fortune Pai Gow, and more.
The riverboat is also home to two great dining options — the Vista Buffet and Cafe Pontchartrain. Live music and trivia quizzes are also pretty regular in Treasure Chest Casino.
Magnolia Bluffs Casino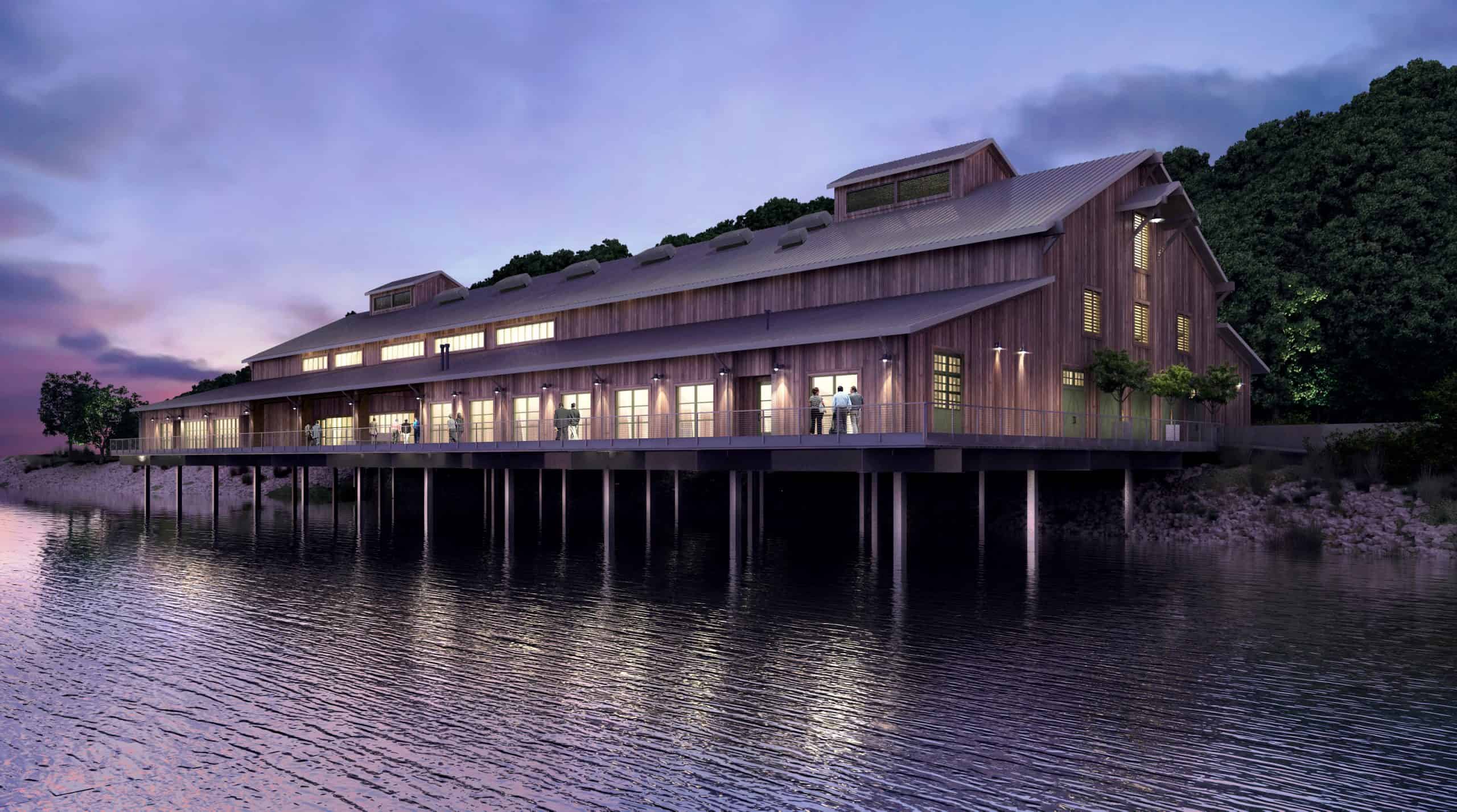 Although formally located in Mississippi, Magnolia Bluffs Casino is located on the Mississippi River and can be accessed from Louisiana via the Natchez-Vidalia Bridge. 
What makes it cool is that it's actually located in an old sawmill that was closed in 1962. That's why the weathered wood exterior will make you feel like you're visiting an 1800s building with a unique southern charm. However, the gambling house has a more modern interior.
The casino lies on 45,000 sq ft of gaming space and offers 580+ slot machines and 10+ table games.
Boomtown Hotel & Casino New Orleans
Formerly known as Boomtown Westbank, this riverboat casino is located on the West Bank of Jefferson Parish in the town called Harvey. Owned by Penn National Gaming, the property is the largest riverboat casino in Southeast Louisiana as it also acquired the popular River City Casino riverboat back in the 90s.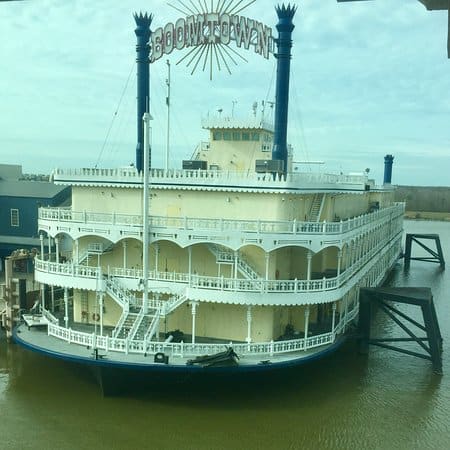 The gaming space occupies 30,000 sq ft and features more than 1,500 slots and 30 table games. The casino works 24/7, meaning you can drop by anytime you like if you want to play games.
Boomtown also offers a couple of great dining options, including Bayou Market Buffet, Bayou Market Express, Oyster Bar, and Pier 4.
Final Thoughts
Louisiana has been working hard on promoting its gambling industry, and riverboat casinos play an essential role in its strategy. They offer a unique gaming experience, as players can enjoy the beauty of lakes and rivers in the state.
If you're visiting the Pelican State and enjoy playing slots and table games, feel free to drop by at any of the casinos mentioned in this article, and you'll definitely have the time of your life. Even if you're not into gambling, make sure to explore the available restaurants that are a part of these riverboat casinos.
About the Author