9 Best

Steakhouses in Las Vegas

9 Best Steakhouses in Las Vegas
Vegas isn't all about gambling; it's also about experiences. To savour Las Vegas to the full is to start the night off with a world-class steakhouse. Not only will you find the best steakhouse restaurants at this place, but you will also find them at the top hotels and casino floors.
That's why I prepared a list of the top nine steakhouses in Sin City. I would have rounded up the number but not all places I've visited met my expectations. I've considered meat quality, preparation, service, ambient, and many other factors to find the best steakhouse in Las Vegas.
CUT by Wolfgang Puck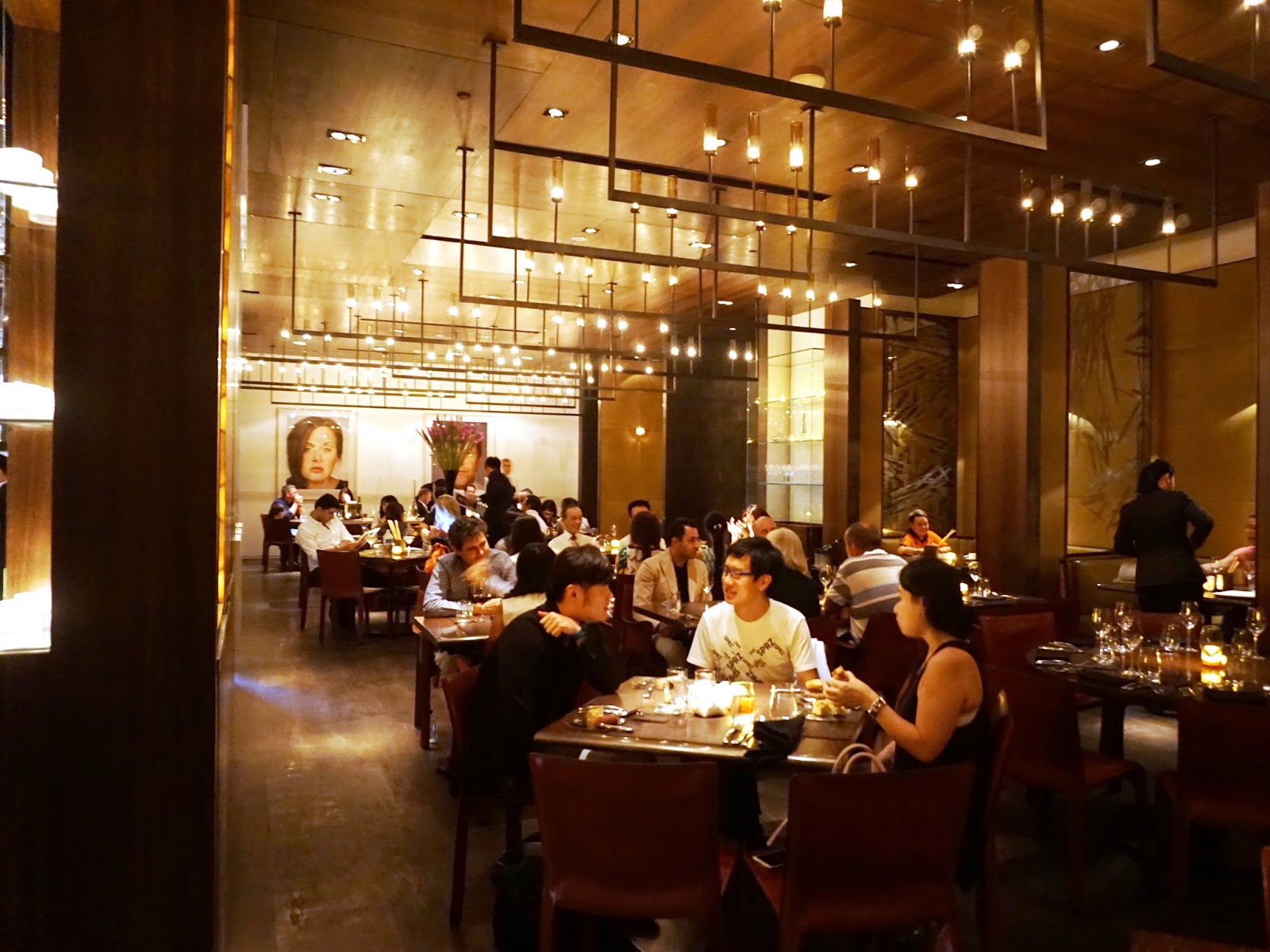 CUT by Wolfgang Puck
If you're looking to experience the modern side of Las Vegas, you'll find it in this contemporary silver, white, and metallic mirrored steakhouse. When it comes to steaks, you'll get the best of the best at CUT, so don't expect moderate prices.
The Japanese Wagyu cut is the special, but you won't go wrong with American Wagyu or a petite filet from Tasmania. Depending on your taste, there are a couple of dry-aged steaks.
This Las Vegas steakhouse grills its meat over hardwood and charcoal fire and puts the finishing touches in a 1,200-degree broiler.
Golden Steer Steakhouse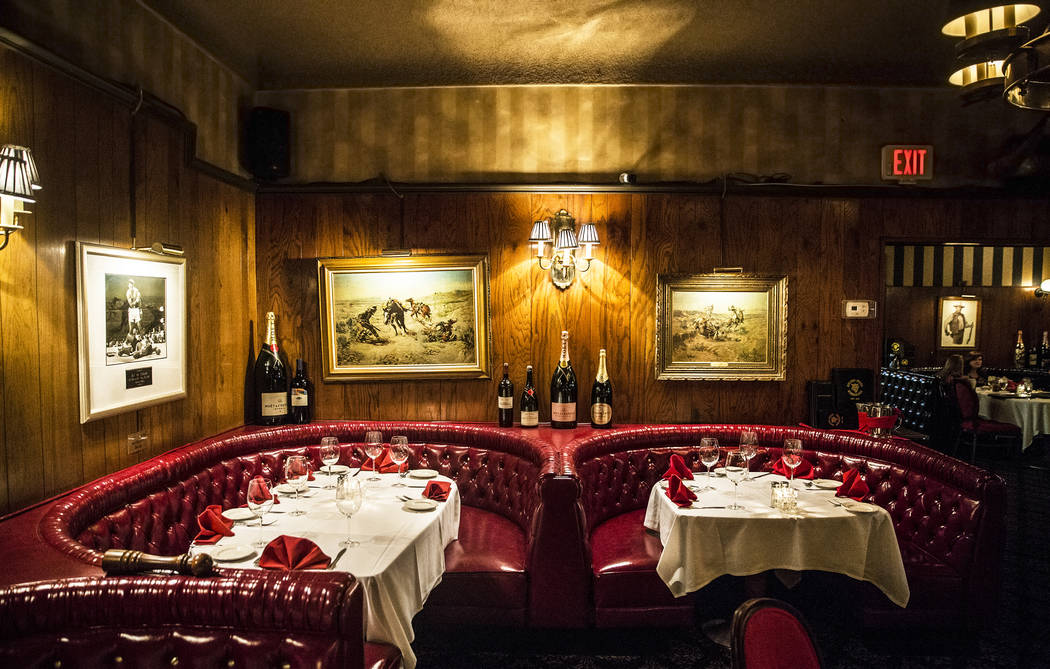 Golden Steer Steakhouse
Holding its ground since 1958, Golden Steer was the favorite steakhouse of many celebrities, including Elvis, Nat King Cole, Joe Dimaggio, and many others. The steakhouse has preserved its original flair, with some people deeming it the best steakhouse in Las Vegas.
The Golden Steer Steakhouse is everything newly established steakhouses are trying to be. Don't forget to order the delicious thick New York cut steak Longhorn or the classic filet mignon.
STRIPSTEAK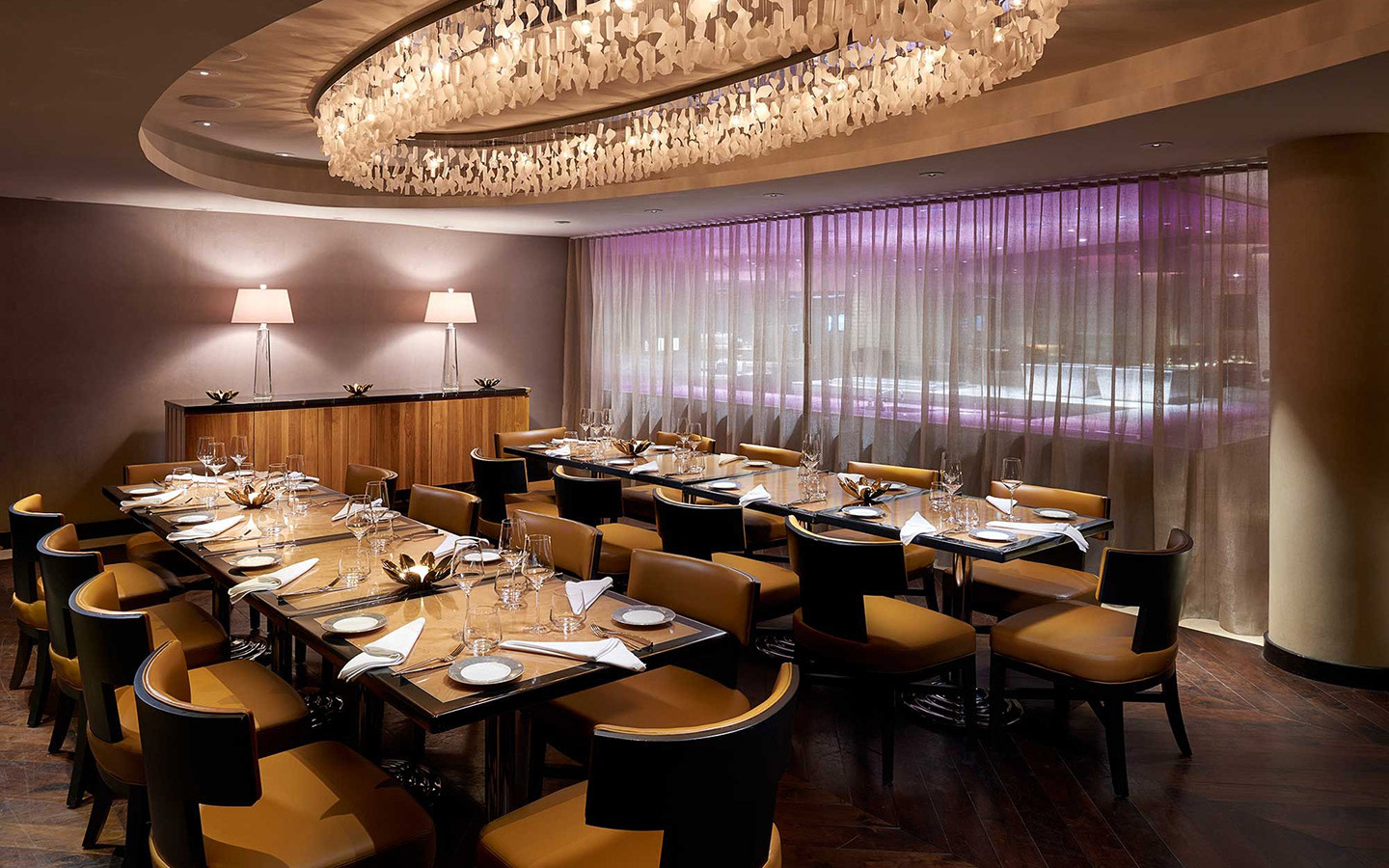 STRIPSTEAK
STRIPSTEAK is located off the casino floor of Mandalay Bay, so you'll be close to the action but won't get much of a view. Although there's not much to the style of this Las Vegas steakhouse, there's plenty in the food quality.
STRIPSTEAK has some of the best comfort food in the state of Nevada. I'm not only talking about steaks. Whether you go for the Australian Wagyu Tomahawk or a simple filet, you won't regret it. The meat is perfected on a wood-burning grill. But if you're in the mood for something else, opt for Hamachi and ahi poppers.
Bazaar Meat by José Andrés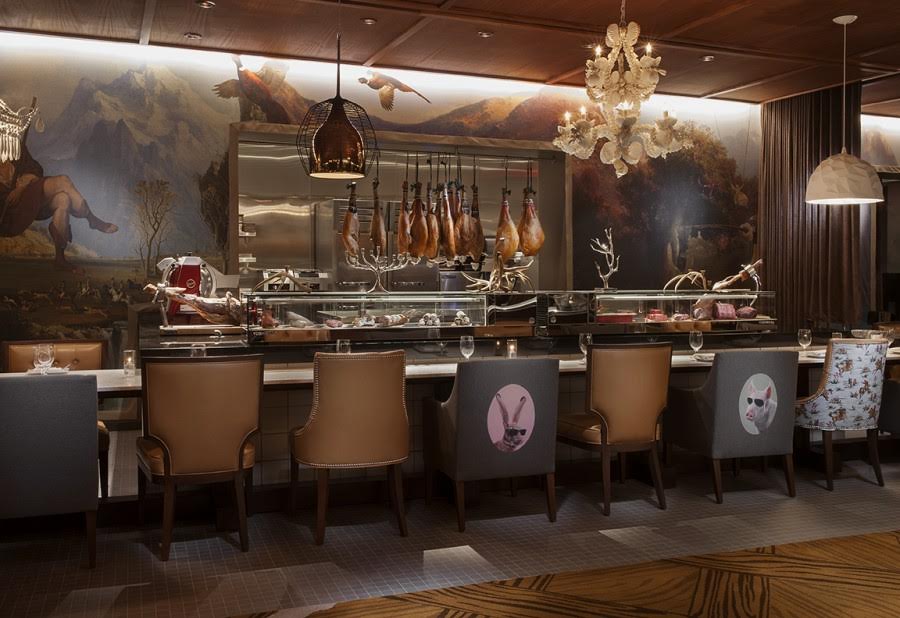 Bazaar Meat by José Andrés
If you've eaten at any of José Andrés restaurants before, you would want to eat here as well. If you haven't, I don't know what you're waiting for. Everything in Bazaar Meat is dedicated to meat. Although steak is the highlight of this restaurant, there are some mouth-watering dishes that you must try. Starting from croquetas de pollo to super-giant pork skin chicharrón.
Still sticking to steak? Go for A5 Wagyu eye of the rib or A5 Wagyu tenderloin if you're with friends. Or opt for vaca vieja beef if you're alone. Bazaar Meat is the best steakhouse in Las Vegas with ingredients such as Ibérico, flying fish roe, and Asian tacos of nori.
Andiamo Italian Steakhouse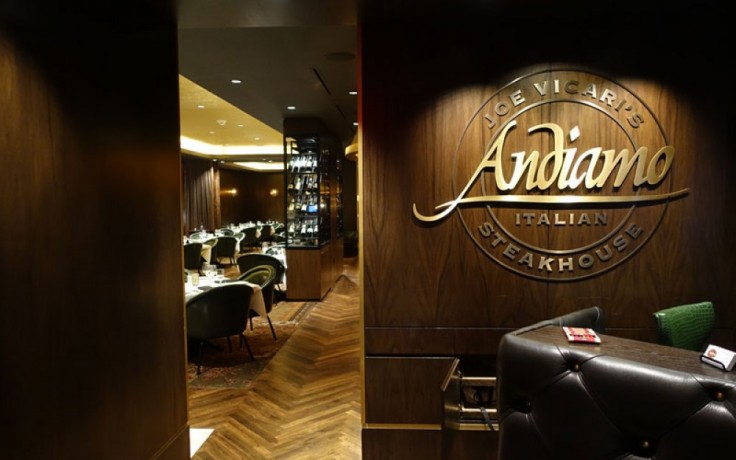 Andiamo Italian Steakhouse
Go to Downtown Las Vegas to find a restaurant that's an Italian-inspired steakhouse. The restaurant's focal point is meat, but you'll also find some of the best pasta dishes in Las Vegas. So why not have the best of both worlds?
Friendly service and reasonable prices will only make you love this place even more. Start your evening with veal osso buco, an Italian entrée. Then, move onto any steak made from the finest Pat LaFrieda and Stockyard Premium beef. If you opt for the meatballs and truffle whipped potatoes, I won't hold it against you. This Las Vegas steakhouse has it all.
Oscar's Steakhouse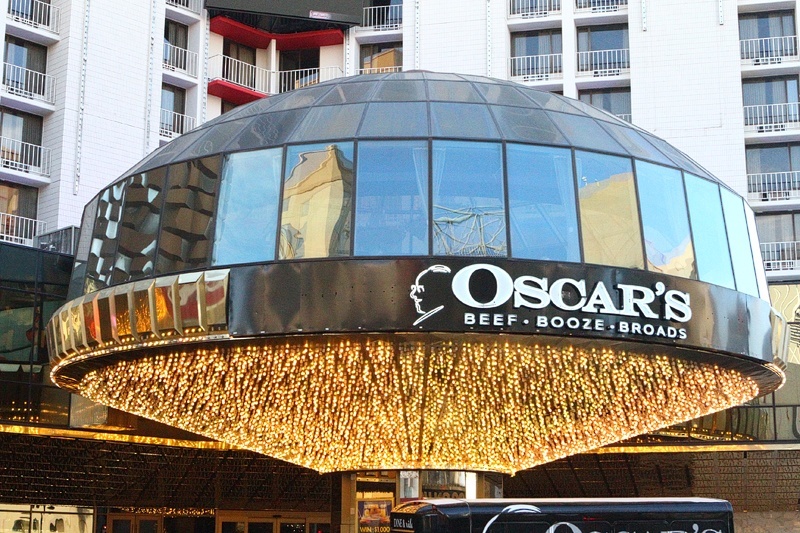 Oscar's Steakhouse
For an adventure, visit a steakhouse that proudly wears a mob lawyer's name. With a long history behind it, Oscar's steakhouse has developed into a sophisticated restaurant. Here, you'll find some of the most delicious food in Vegas as the chef puts great attention to detail.
If you're sticking with red meat, I would recommend Angus, USDA Prime, or Prime rib cap. All steaks need some side dishes, so go for Sheriff Ralph's Mashed Potatoes or the Dragon Lady's Crispy Brussel Sprouts. For an adventure, try the steak Carpaccio a la Meyer, and you'll get extra flavors of truffles, arugula, and aioli. 
Craftsteak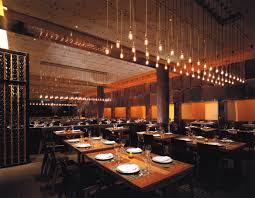 Craftsteak
This Las Vegas steakhouse is Tom Colicchio's best restaurant in the city. You can also visit the Heritage at the Mirage, but I recommend sticking with this one. There isn't a dish on the Craftsteak's menu that you shouldn't try.
From the steak staple Japanese Wagyu to the 24-hour braised short rib, 18-ounce ribeye, or 30-day dry-aged rib eye, you cannot choose wrong. The sides should be stars of their own. Asparagus with lemon zest, heirloom cauliflower with garlic confit, or any other vegetable on the menu is a must-order.
Don't miss out on the Craftsteak dessert!
Hawthorn Grill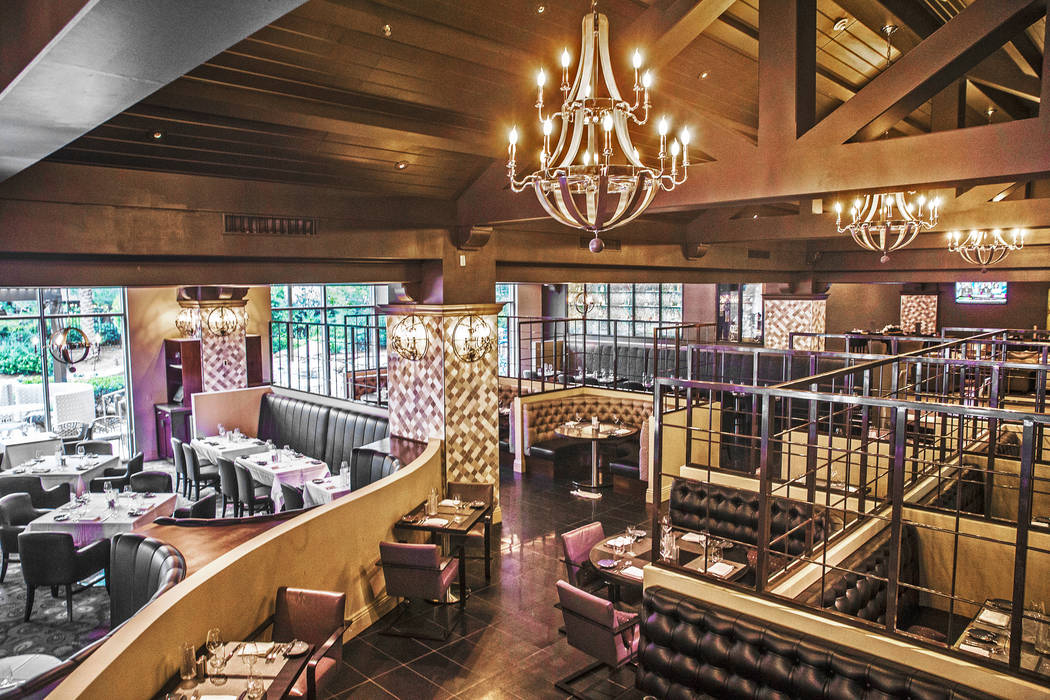 Hawthorn Grill
The Hawthorn Grill steakhouse is your go-to destination for a simple lunch or business meeting. Located in JW Marriott Las Vegas Resort, this Las Vegas steakhouse has a diverse menu, including breakfast, so you can have your cake and eat it too.
Red meat at Hawthorn Grill won't leave you penniless as the prices are sensible. I'll put in a good word for the porterhouse. Aside from the steaks, pan-seared scallops should be your top choice. Whipped sweet potato and marshmallow meringue or the grilled sweet corn with cipollini onions are excellent side dish choices.
Bavette's Steakhouse and Bar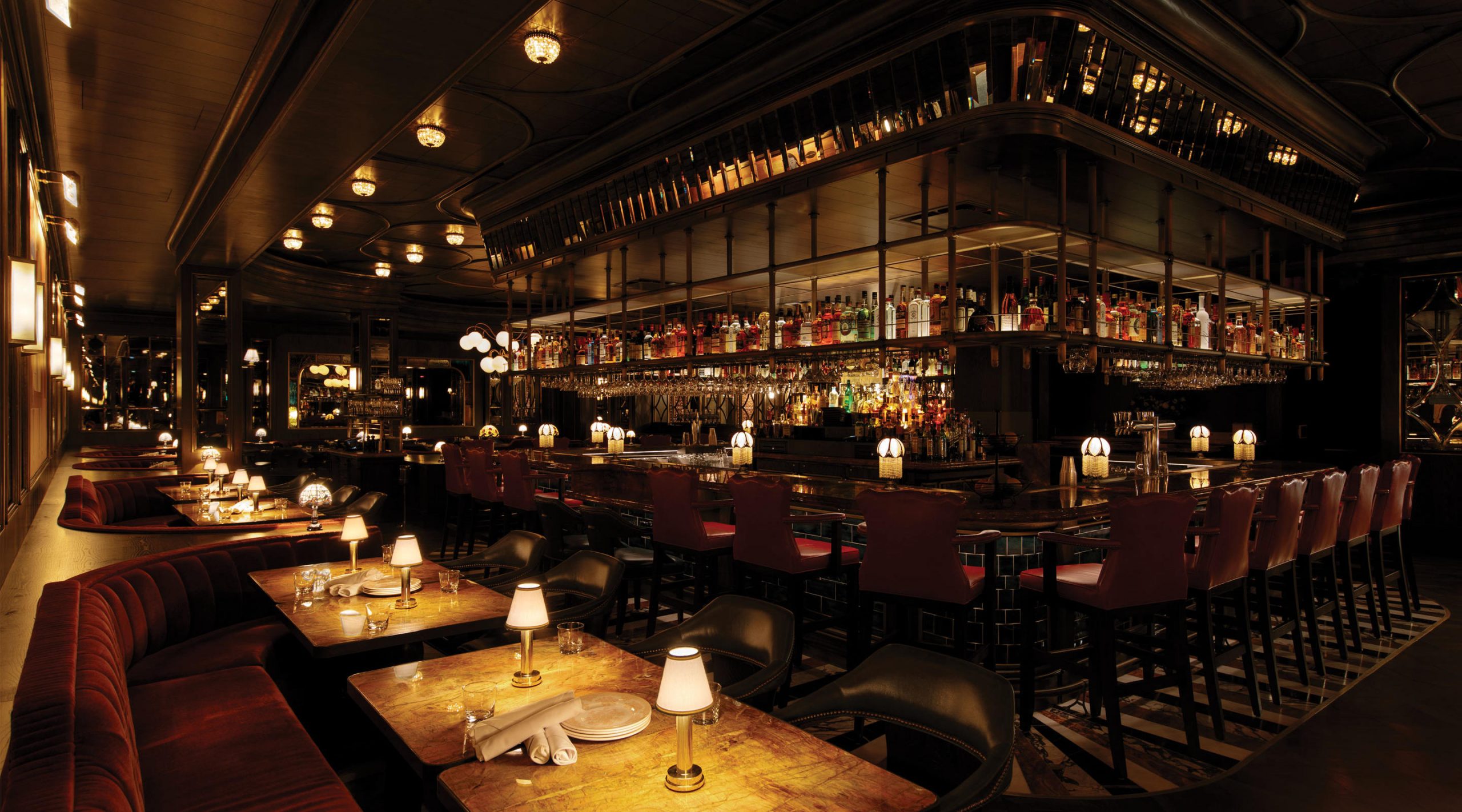 Bavette's Steakhouse and Bar
You should visit Bavette's steakhouse and bar — the first restaurant to open at the renovated Park MGM. If you want to experience the high life, there's no better place to do it. The restaurant's interior is the complete opposite from what you'll find on the Vegas Strip.
The main event is the 22-ounce, bone-in ribeye that had been dry-aged for 42 days. With charred brussels sprouts with dijon and parmesan as the side dish, you won't mind the prices. This Las Vegas steakhouse menu is a must-try. All that packed with cozy red leather banquettes, Nouveau-style mirrors, and Tiffany glass shades is an experience in itself.
30 Nov 2020 | Adam Shaw | 0 Comments
COMMENT
SHARE
Top Casinos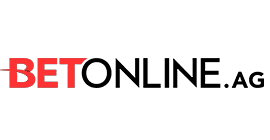 Get 100% up to $3000 on The First Three Deposits
Play Now
Read Review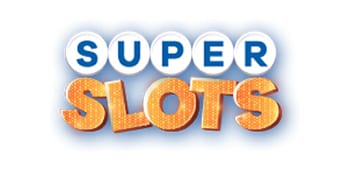 300% Match Bonus Up to $2000 with Bonus Code SUPER300
Play Now
Read Review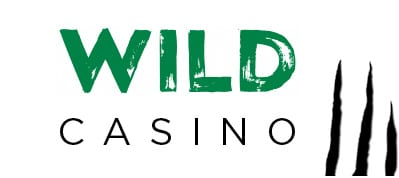 250% match bonus up to $1,000 with Bonus Code WILD250
Play Now
Read Review