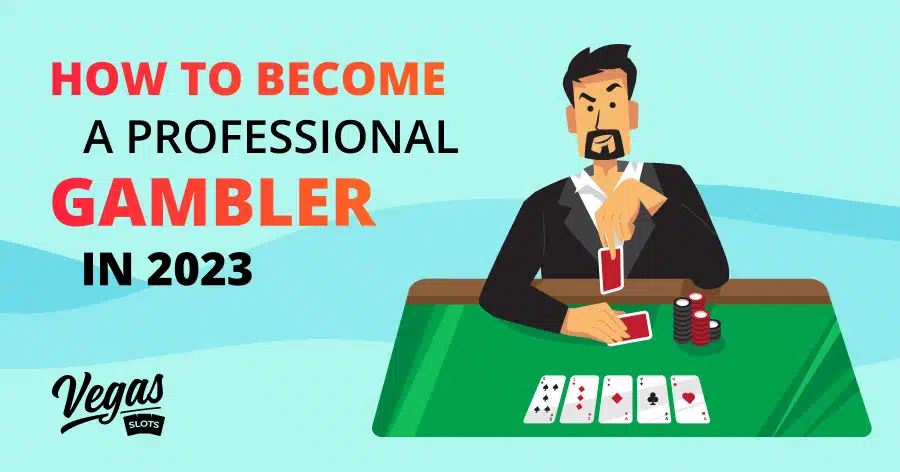 Welcome, would-be professional gamblers! I'm Adam Shaw, and I've been living the dream for over a decade now, just by playing my favorite online Vegas slots and casino games.
Let me tell you, it's not all James Bond glamour as Hollywood would have you believe. Sure, there are high stakes, but there are also low moments and plenty of hard work in between.
Movies like The Gambler, Rounders or Casino Royale might paint a picture of endless wins, ritzy casinos, and the intoxicating thrill of the perfect bet. But trust me, it's not always a royal flush or a straight-up win at roulette.
Becoming a pro isn't just about luck; it's about strategy, grit, and sound money management. You've got to figure out your niche, plan your approach, and manage your bankroll like a hawk watching its nest.
That's where this guide comes in. I've poured my years of experience into these pages to give you a clear path towards professional gambling. As you'll soon discover, there's more to this game than what meets the eye in a glitzy movie scene.
Let's shuffle up and deal!
What is Considered Professional Gambling?
As someone who's been in the trenches for over a decade, I can tell you that becoming a professional gambler isn't just about throwing chips on a table or placing a bet online. It's a serious occupation, where you stake your income on games of skill or chance. We're not thrill-seekers hoping to strike it rich on a lucky roll. Instead, we're strategists, constantly crunching numbers, analyzing odds, and making calculated decisions to turn a consistent profit.
This isn't a hobby, it's a livelihood, and it takes years of dedication, learning, and resilience to succeed.
Defining The Life of A Professional Gambler: From Hobby to Career
Every professional gambler starts somewhere. Perhaps you're like me, a casual player who one day looked at the deck of cards or the sports odds and saw a path to something more. Moving from hobbyist to professional isn't a leap; it's a series of calculated steps.
Becoming a professional gambler isn't just about spending more hours at the table or placing larger bets. It's about shifting your mindset, adopting new strategies, and committing to this as a career. It's about learning to cope with wins and losses, all while keeping your eyes on the long game. And let me tell you, it's a game like no other.
The Evolution of Professional Gambling in the Digital Age
The digital revolution has upended industries across the board, and professional gambling is no exception. When I started, online platforms were just beginning to gain traction. Today, they've transformed the landscape.
With online casinos and sports betting platforms, the world is your oyster. Games and tournaments that were once geographically out of reach are now just a click away. But beware, with new territory comes new challenges. You'll need to navigate the online world's nuances, from mastering digital tools to recognizing the legitimacy of an online casino.
Critical Skills and Knowledge for Success in Professional Gambling Career
Being a successful professional gambler is a dream for many. This isn't just about knowing the game.
It's about mastering a unique set of skills and having the knowledge to back it up. There's always a blend of mathematics, psychology, and business acumen, all wrapped up in a gambler's guise.
Understand the odds, read your opponents, manage your bankroll – these are the pillars of the trade. But remember, each game has its own subtleties and nuances. Never stop learning, never stop refining your strategy. Because in this game, the moment you stop learning is the moment you start losing.
5 Easy Steps To Becoming a Professional Gambler
Stepping into the world of professional gambling isn't a matter of chance. It's a journey, a series of deliberate and calculated steps that can turn a hobbyist into a bona fide professional. It's a path I've walked, and now, I'm here to guide you along the way.
Let's break it down into five easy steps, each one building upon the other, leading you towards the ultimate goal – having a successful career as a professional gambler.
Selecting a Specialization
Deciding on your specialization is the first crucial step in your gambler lifestyle journey. It's like choosing a major in college; you pick a field that interests you and where your skills align.
Maybe it's poker that's calling your name, or perhaps sports betting gets your adrenaline pumping. Whatever it is, remember that this is a game you'll be dedicating countless hours to. So, choose wisely, and choose something that fires you up.
Acquiring Relevant Knowledge and Education
Once you've chosen your game, it's time to hit the books. Just like any other profession, gambling requires a solid foundation of knowledge and education. It's about knowing the ins and outs of your game, understanding the strategies, and mastering the odds.
Whether it's through online courses, books, or mentoring from seasoned pros, gather as much knowledge as you can. In this game, knowledge truly is power.
Gaining Experience Through Practice
You've picked your gambling games, studied the strategies, and now it's time to put your knowledge to the test. Nothing can substitute real-world experience and hands-on practice. It's where you'll make mistakes, learn from them, and start developing your unique style.
Start small, don't rush. With each game, each bet, you're not just playing; you're refining your skills and becoming better. Many players and amateur gamblers register gambling losses when just starting. it's normal.
Establishing Your Professional Presence
Now, you're no longer just a player; you're a professional in the making and a successful gambler. It's time to establish your presence in the gambling community. Join professional networks, participate in tournaments, make your presence felt both online and offline.
Build a reputation, a personal brand. Let the world know that you're serious about this, and you're here to make your mark. Gambling winnings will start to come your way, but there will be good and bad times.
Becoming A Full-Time Professional Gambler
This is it, the final step. You've learned, practiced, and made a name for yourself. Now it's time to make the full transition to a professional gambler. But remember, this isn't a decision to take lightly.
Consider your financial stability, your skill level, and your mental readiness. It's a big leap, but with the right preparation and mindset, it's a leap that can lead to an exciting and rewarding career. And trust me, there's nothing quite like the idea of being a professional gambler with a steady profit over time.
3 Quick Fundamental Tips For Any Successful Professional Gambler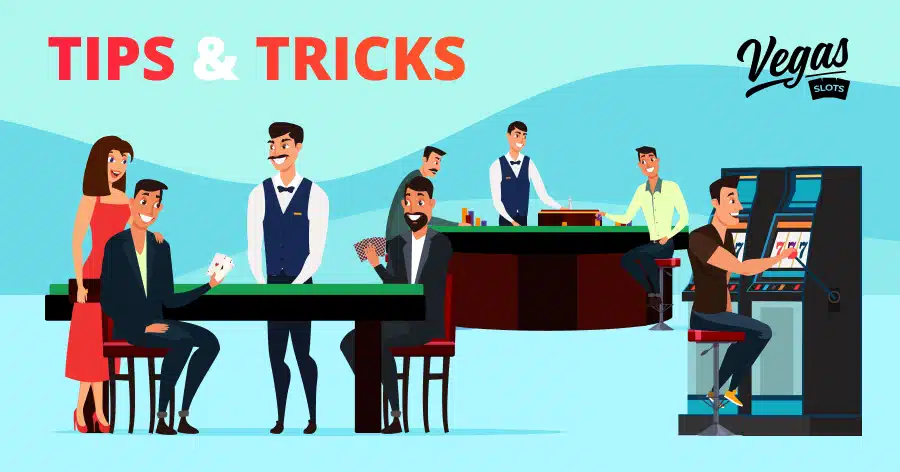 Master Bankroll Management
A top professional gambler is someone who has impeccable money management skills. Knowing when to bet big and when to walk away is crucial. Always keep a strict budget and stick to it. You'll also need to separate your gambling funds from personal finances.
Keep Emotions in Check
Emotional decisions can lead to poor judgment and substantial losses in gambling. Trust me, I've been there.
Maintaining emotional control, even in high-stakes situations, allows you to make rational decisions based on your strategies and understanding of the game, not on a momentary feeling.
Stay Informed And On Top Of The Game
The gambling world is always evolving, with new strategies, games, and technologies emerging regularly. Successful professional gamblers are those who stay updated with the latest trends and continuously hone their skills and knowledge. Commit to lifelong learning in your chosen field of gambling.
Types of Professional Gamblers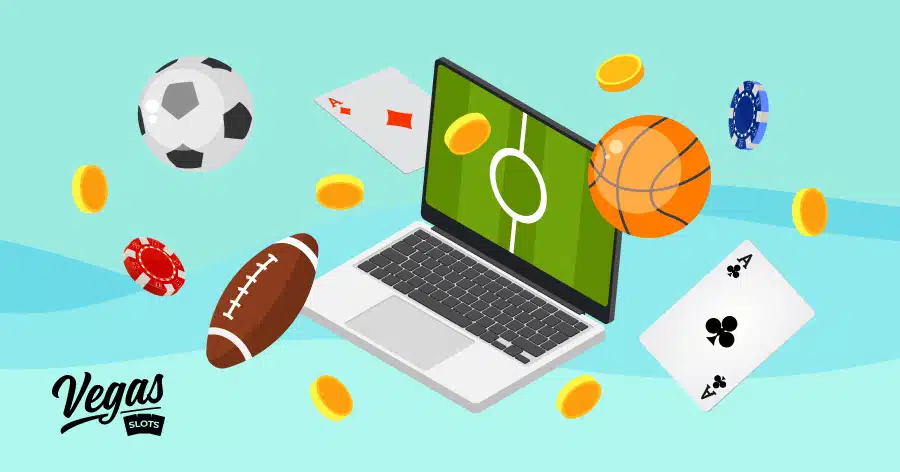 Sports Bettors: Sports bettors are a breed apart in the world of professional gambling. It's not just about the love of the game; it's about a deep understanding of the favorite sports teams, and the players. They dissect statistics, analyze performance trends, and consider factors such as player injuries and team dynamics to place informed bets. The thrill here isn't just from winning big, but also from the deep involvement with the sport. As a sports bettor, you're not just watching the game; you're a part of it, in your own unique way.
Poker Players: The poker table is a battlefield, where every card dealt is a new challenge, a new opportunity. It's a high-stakes dance of strategy, incredible knowledge, and psychology. The thrill of holding the perfect hand, the art of a well-executed bluff – it's a game that tests your intellect and your nerve. In the world of professional poker, it's not just about the cards you're holding; it's about how you play them, and more importantly, how you play your opponents. Phil Ivey is one of the notorious poker players out there, revered for his exceptional skills, strategic acumen, and audacious bluffs, which have earned him a place among the world's top poker elites.
Arb Bettor: In the world of arbitrage betting, you're less of a gambler and more of a strategic opportunist. It's a numbers game, where any professional gambler may need to exploit the odds, turning discrepancies into guaranteed profits. The thrill here isn't in the uncertainty; it's in the certainty of a well-calculated win. As an arb bettor, the thrill of the game takes a back seat to the thrill of the guaranteed profit. It's a different kind of adrenaline rush, one that comes from outsmarting the system.
Casino Advantage Players: Casino advantage players are always on the hunt. Their prey? Opportunities. Opportunities to tip the odds in their favor, to beat the house at its own game. It's not about playing the favorite low volatility slot machine; it's about playing the odd with every bet. Every game is a challenge, an opportunity to find that perfect strategy, that loophole that gives players the upper hand. It's not just gambling; it's a strategic hunt, and gamblers know that.
Card Counter: In the captivating world of blackjack, card counting is a strategic art that requires an impeccable memory and a keen sense of the game. As a card counter, every card that the dealer draws isn't just a card; it's a piece of a puzzle. The task at hand is to keep a running tally of the cards that have been dealt, a mental note that helps players predict what's coming next. It's a high-stakes balancing act, threading the needle between keeping an accurate count and maintaining a poker face. The thrill here isn't just about beating the dealer; it's about outwitting the entire deck. The challenge doesn't just test your math skills, but also your ability to stay calm under pressure. It's a risky venture, but for those who master it, it's a gateway to incredible rewards and a huge bankroll.
Pros & Cons Of Becoming A Pro Gambler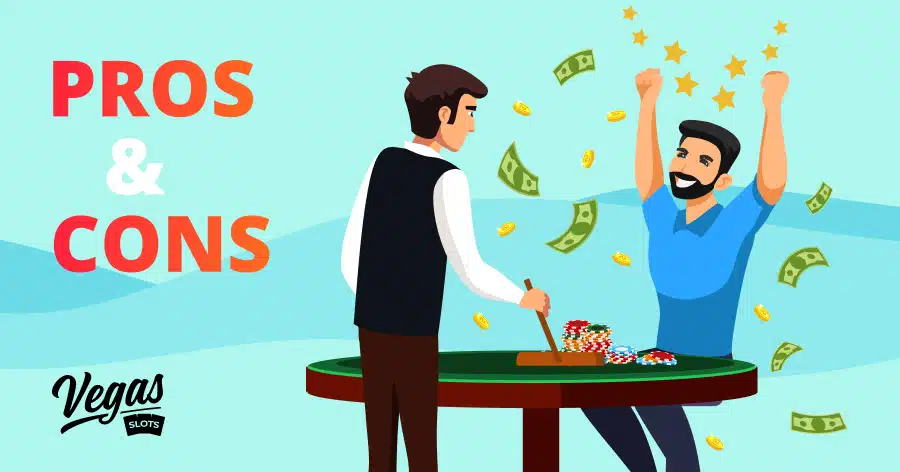 Pros:
Potential for High Earnings: If you're skilled and strategic, professional gambling can lead to significant financial gains.
Flexible Schedule: Unlike traditional 9-to-5 jobs, professional gambling allows you to set your own hours and work when it suits you.
Exciting Career: For those who enjoy games of chance and skill, professional gambling can provide an exciting and engaging career.
Independence: As a professional gambler, you're essentially your own boss. You make your own decisions and aren't answerable to a manager or supervisor.
Opportunities for Travel: Many professional gamblers have the chance to travel, especially to attend tournaments or visit renowned casinos around the world.
Cons:
Financial Risk: Gambling always involves a risk of losing money, and for professionals, this could mean significant losses. Only wager money you can afford to lose
Lack of Job Security: Unlike traditional jobs, professional gambling doesn't come with benefits like health insurance, pensions, or job security.
Potential for Addiction: The nature of gambling can lead to addiction, which can have severe consequences for one's mental health and personal life.
Online Casinos I Recommend For Top Players
Frequently Asked Questions
What is considered a professional gambler?
A professional gambler is a person that has the legal gambling age and earns their primary income from gambling. This can encompass every casino game, sports betting at sportsbooks, poker, or any other form of betting.
How much does a pro gambler make?
The income of a professional gambler varies widely. It depends on their skill level, the games they play, and their strategy. Some make just enough to sustain a living, while others earn large sums, particularly in high-stakes games.
Is professional gambler a real job?
Yes, professional gambling, or pro gambling, is considered a real job for those who make their primary income from gambling. It requires a deep understanding of the games, a strategic mindset, and a willingness to take calculated risks.
Is it hard to be a professional gambler?
Becoming a professional gambler can be challenging. Gambling professionally isn't just about playing a game; it's about consistently making smart, strategic decisions to maximize earnings, and sustain your livelihood. There's always a risk involved, and it requires a significant amount of discipline, patience, and emotional control.
About the Author