VEGAS SLOTS BLOG

Grand Hazard - Chuck-A-Luck

Grand Hazard – Chuck-A-Luck
The casino game, "Grand Hazard" – colloquially known as "Three Dice in a Cage" – is currently offered in the most refined casinos, the world over – though at the present time, it's virtually unknown in the United States.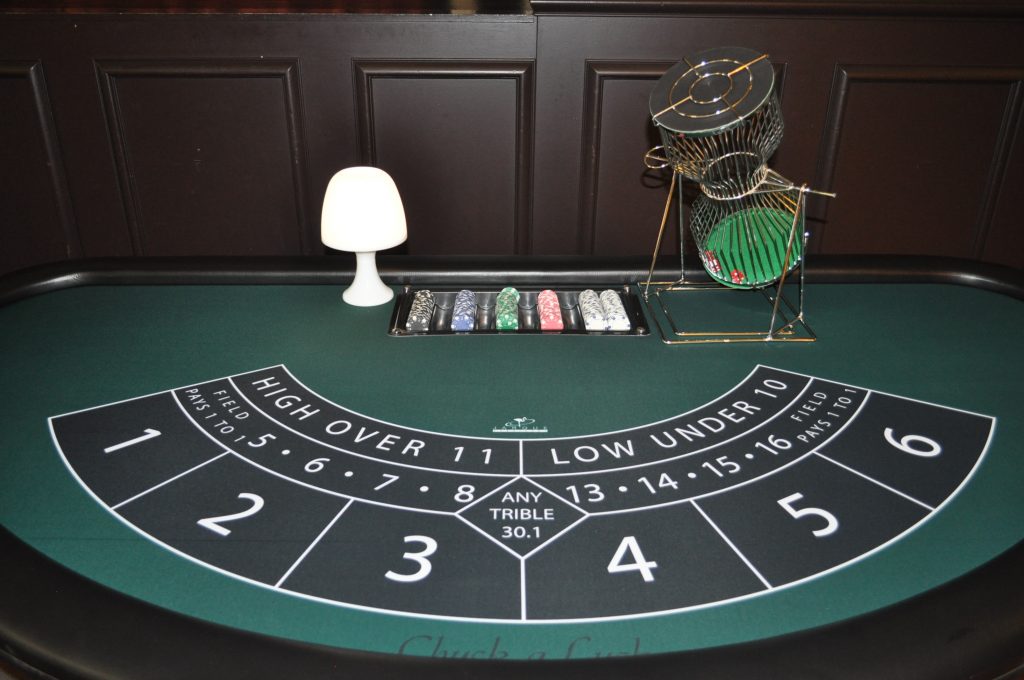 The "mechanics" of the game involves an hour-glass shaped wire cage holding three (often over-sized) dice. The cage is built to pivot at its neck, so that with half a turn the dice would be tumbled through, into the lower half, in a random and clearly visible fashion. But the "art" of the game is in its math. Two cubes, each being six sided, will yield 36 combinations, numerically tallying from 2-12. The three dice of Grand Hazard, however, gives 216 combinations, yielding a far greater range of wagering possibilities. The betting layout for Grand Hazard, in fact, is as extensive as that for Roulette, or even Table Craps. This fact, plus the potential for high-paying bets, undoubtedly accounts for its nearly universal popularity. Games of chance, played with three dice, have long been popular, but they were most often played by casting the dice from a shaken cup.
Games played with two dice have been popular for over 2000 years – yet, in 19th century Europe, a kind of 2-dice game called "Hazard" was common, which eventually was turned into today's game of Craps. This two-dice game, "Hazard", was later expanded into a game using three dice, which was then titled "Grand Hazard". Finally, again in the 19th century, the addition of a rotatable wire cage added an air of "character" and even "professionalism", which then vastly enhanced it's casino-grade popularity.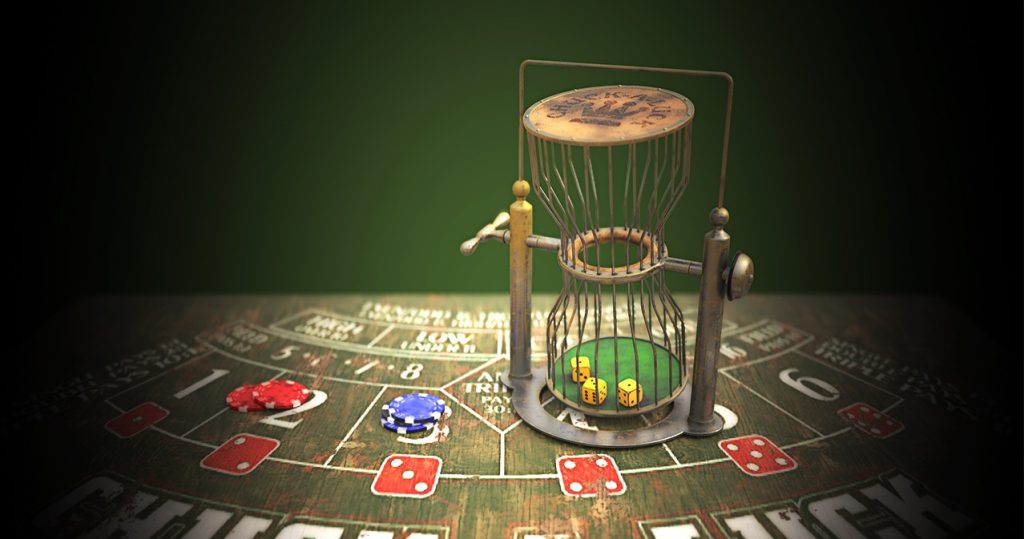 Prior to the 20th century, Grand Hazard had attempted an introduction into the United States. But it turned out that the notably "less sophisticated" Americans found it too complicated – a fact that led imaginative U.S. casinos to create a far more simplified "American" version, using only what were called the "chuck" bets, of the original game. These were bets placed on numbers 1 through 6, with an even-money award paid for each time that number came up. For example, if the player placed his dollar on "3″, he'd be rewarded with a dollar for each "3″ which was thrown – or if no "3″ appeared – he lost his dollar.
Over time, peripheral bets were added to the layout, such as "any three of a kind", or "High or Low". For the latter bet, the house-take was realized by stating that tallies of "10″ or "11″, were neither high nor low. Yet, since the basic betting field touted the "chuck" bets, the game acquired the name "Chuck-a-Luck". In time, however, a general lack of player interest, shifted the appearance of this version of the game, from formal casino-play down to the level of carnivals, traveling circuses or even fund-raising events.
A similar three-dice game called "Sic-Bo" (literally, "precious dice") had its origins in ancient China. Its modern version is played now in prominent resorts and casinos the world over, such as Macau. This game, as well, in various other locations, is known under other names like "dai siu" – or in English as "big and small" or even "high- low". Yet where ever played, or under whatever name, the public's loyalty to this game, worldwide, is as strong today, as it ever has been, in its long history.
12 May 2019 | Adam Shaw | 0 Comments
COMMENT
SHARE
Top Casinos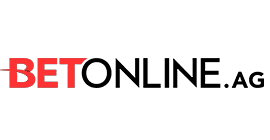 Get 100% up to $3000 on The First Three Deposits
Play Now
Read Review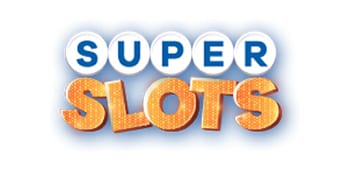 300% Match Bonus Up to $2000 with Bonus Code SUPER300
Play Now
Read Review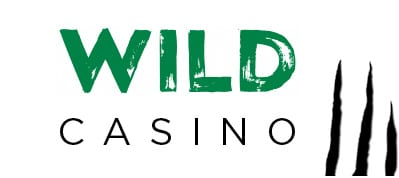 250% match bonus up to $1,000 with Bonus Code WILD250
Play Now
Read Review