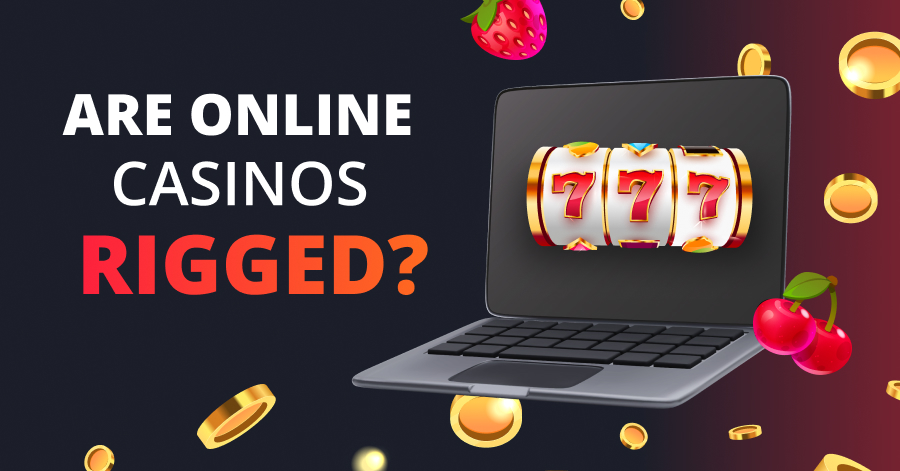 When you sign up for a casino online, how do you know whether it is a legitimate site or deals in unfair practices such as rigging? This is a valid fear for many would-be consumers before they commit to making a real money account and a first deposit.
That is why many players ask themselves, are online casinos rigged?
Online casinos can have fairness issues, but whether they are considered rigged depends on many factors, like their licensing and regulation, security measures, and the use of random number generators. It's important to research and choose a reputable online casino with a proven track record of fairness.
Unfortunately, not all online casinos are worth relying on, as some provide unfair games or refuse to pay out genuine wins. Don't worry, though. There are ways to spot a phony online casino and zero down on the best, authentic options.
Most people's idea of a perfect gambling experience involves visiting an online casino, with its enticing selection of games and the promise of quick riches. The excitement and the chance of a large payout are real, but there is a catch, just as there is at their land-based equivalents.
Online casinos make their money by facilitating gambling and taking a percentage of the wagers placed by their consumers. The term "house edge" describes the degree to which the casino has an advantage over the player, and this edge varies depending on the game being played. For example, the house advantage in real money slot machines is often about 5%, whereas, in blackjack, it's at around 1% in most cases.
The arithmetic underpinning the probabilities of winning at online casinos may seem mysterious to those who do not play often. This could lead many to believe that most, if not all, online casinos are rigged in one way or the other.
In contrast, reputable online casinos use sophisticated algorithms and random number generators to guarantee the games are random and fair. Understandably, since the results of each game come from a random number generator, calculating the chances of winning might be confusing. Moreover, legit sites, are subject to stringent regulations and must provide a fair playing environment.
The company's bottom line is prioritized in the game design process; thus many iGaming platforms go for developers that create offerings and casino games that meet their profitability criteria. The house will almost always have an advantage regarding the odds. If you lose, you could feel frustrated, but you can't just blame it because things have been rigged. In other words, despite the house advantage, games are not always fixed. Most of the time, it is just a matter of luck.
These online casinos may also earn revenue in many other ways outside the house advantage, including transaction fees (for when players make deposits and withdrawals) and affiliate and advertising programs. Many new online casinos have sponsorship relationships with major corporations or affiliate networks to monetize their operations further.
To help you decide, we will go through the red flags to watch out for and the factors that determine whether an online casino is trustworthy. Here are some potential tell-tale signs of a rigged casino:
No Licensing or Regulatory Information
A great place to start is to ensure the online casino you choose to play at is legitimate by verifying its registration and licensing. Online gambling establishments require a government-issued operating license to serve their target markets legally. Additionally, every jurisdiction has rules and regulations that online casinos must adhere to when operating inside its borders.
Sometimes, regulatory information may not be enough. As such, players need to ensure the online casino's certification is from a reputable agency like eCOGRA, GLI, iTech Labs, or TST. These independent auditors ensure the games are fair and accurate.
Lack of Transparency on Payouts
There should be no mystery regarding the payout percentages offered by every game at a reputable online casino. If you suspect that a particular online casino is rigged, you may check its payout percentage to confirm your concerns.
The integrity of the casino's games and the payment of all legitimate cash wins are audited by a third party to ensure this payout percentage. An online casino may be scamming its clients if the payout percentage is much lower than what a particular game's developers claim. Always verify the payout percentages for the games you are interested in playing since they may differ – sometimes by significant margins.
Poor Customer Service
Bad customer service should also be considered a warning sign. Online casinos that are serious about serving their players will have support staff standing by to answer any queries or address any problems that could arise. Moreover, the support staff should be accessible through different channels, including live chat, email, and telephone in addition to a detailed FAQ section.
A red flag that an online casino is not legitimate or that its owners don't care about its players' needs is if the casino does not have a customer service department, or it's challenging to contact the department's personnel. A knowledgeable customer service team will respond quickly and effectively to your questions and concerns, and they will have the expertise to resolve whatever issues you encounter.
Bad Reviews
One of the best ways to determine whether a casino is genuine is to read reviews written by other players. Reviews written by other customers of an online casino are often rather frank about the players' impressions of the casino's fairness or lack thereof. You may find these evaluations on many online discussion boards, review websites, and social media platforms.
However, one must remember that the evaluations may either be informative representations of genuine people's experiences at the casino or a collection of complaints from individuals who lost money there. Do not stop at reading the first one or two reviews you come across; instead, read as many as possible. Insights like this can help you get a more thorough picture of the casino's reputation.
One strategy for identifying trustworthy casinos is to look for establishments that have been around for a while and have earned a good reputation among players. These casinos have likely established themselves as trustworthy in the eyes of their customers. This could be by either prompt and fair payment of winning bets or by being in operation for an extended period.
Another thing to think about is the variety of casino games. Slot machines, video poker, and blackjack are the tried-and-true favorites at any respectable online casino. You should also check for the game developers behind the games to know whether all your games are from authentic and reputable developers.
Finding a casino with a reasonable bonus and promotion structure is also essential. With massive bonuses, either the casino cares for its customers and wants to show its appreciation or knows it has rigged the games and is attempting to divert their attention. Reasonable bonuses are accompanied by reasonable terms and conditions, which could be proof of a legit iGaming operation.
Also, consider the online casino's banking options before signing up. You can expect to find credit cards, e-wallets, and bank wire transfers at a reputable online casino. The others supporting mechanisms or systems they use must be safe and secure to safeguard players' private data and money.
There are a variety of strategies casinos use to demonstrate their reliability and fairness to customers. For instance, having an independent auditing company check their books is standard practice. Players and regulatory authorities may use these reports for more clarity and peace of mind in knowing that the games are fair and secure.
Blockchain technology is another way that casinos demonstrate their reliability and fairness to their customers. A blockchain is a distributed digital ledger that may store accurate and transparent records without central authority or intermediaries. Casinos that employ blockchain technology may provide their customers with an immutable record of their gaming history, including their wagers' results and status. In this way, players can verify that the games they're participating in are free from prejudice and that the results were not tampered with.
Provably fair technology is another method being used by online casinos. With this technology, players can check the fairness of their games and the results of each round by looking at the seed numbers utilized. This implies that participants may verify the results after each game, check the seed numbers, and ensure the game is played fairly and randomly.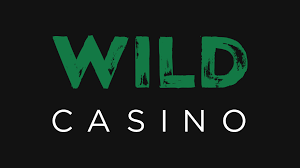 Wild Casino
Bonus Offer:
$5000 Welcome Bonus
Available Countries
Accepts US players
More Info
Available Games
Slots
Blackjack
Roulette
Live Dealer
Baccarat
Features
Instant-play Casino Software
Variety of Payment Methods
Extremely Generous Welcome Offer
Wide Variety of Games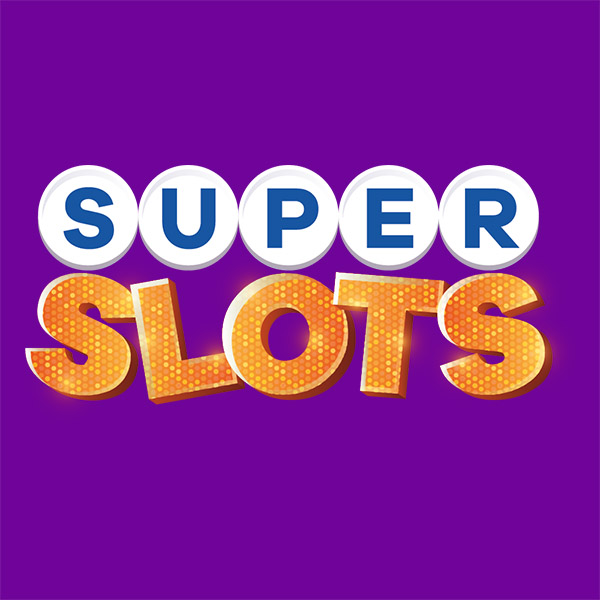 Super Slots Casino
Bonus Offer:
$6000 Welcome Bonus
Available Countries
Accepts US players
More Info
Available Games
Slots
Blackjack
Roulette
Live Dealer
Baccarat
Features
US Players Accepted
Massive Welcome Bonus
Works With Cryptocurrency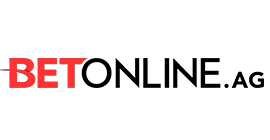 BetOnline Casino
Bonus Offer:
100% UP TO $3000
Available Countries
Accepts US players
More Info
Available Games
Slots
Blackjack
Roulette
Live Dealer
Baccarat
Features
Compatible with all mobile devices
Great selection of games
Banking methods with flexible limits
While it's true that not every single online casino is a scam, it is in your best interest to learn how to spot a rigged casino and choose the most reliable and fair one. With this information, gamblers can relax and enjoy themselves without worrying about falling victim to a con or having their money stolen by a casino that is not playing by the rules.
When you lose, do not always assume the casino is rigged. As a result, it is crucial to establish and adhere to a gambling budget before engaging in online gambling and never double down on a losing wager. Gambling online should be enjoyed for what it is: entertainment. It should never be a cause of worry or financial strain.
You can have fun at the top online casinos and play exciting casino games while at the same time making some money if you approach things in the right way. Have fun, but remember to play safely and responsibly.
About the Author