Getting three bonus symbols results in a trail bonus. For the trail bonus, there are three different board card arrangements in the game. One of the three playing field cards is randomly selected with equal odds when the bonus is activated.
During the Trail Bonus, a trail of spaces with rewards, features, or holes in the ice is present on the Armadillo at the start of the playing field. The Armadillo moves a certain number of spaces to the right, repeatedly landing on the spaces on the trail, just like in a board game.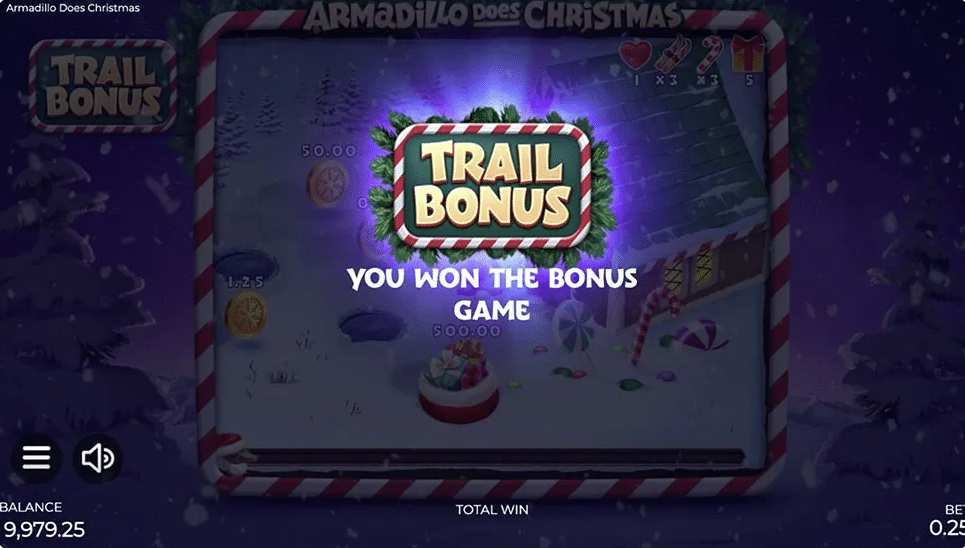 The player receives an item at the landing spot after each random movement from 1 to 6. This process will continue until the player has no hearts left and falls through the ice. In contrast, if the player completes the trail, he is eligible for a 2,000x prize, which will be given immediately when the bonus expires.