5 Best Las Vegas Tours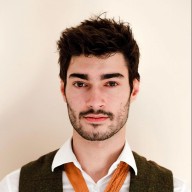 By Adam Shaw
Las Vegas is one of the most exciting cities in the world. Those who know little about it believe that it is a real sin city where you can do nothing else but gamble. However, that is far from the truth. 
Las Vegas never goes to sleep, which means there is something fun to do at all times. Moreover, there are dozens of activities you can do alone or with family. Even kids can have never-ending fun during their stay in Vegas.
If you're wondering what else you can do here except for exploring the Strip, here are our recommendations for the five best tours you can go on.
Las Vegas Grand Canyon Tour
Everyone has heard about the Grand Canyon. It is one of the most marvellous natural wonders in the world. It leaves everyone who visits it in awe, without exception. Did you know that the Grand Canyon can be reached from Las Vegas in just a couple of hours by car?
That's why it is one of the most popular day-tours that tourists visiting the so-called Sin City go on. If you have a car or you rent one, you can drive there yourself. However, there are also numerous agencies that can get you there in no time in a shuttle with air conditioning and a professional guide who will tell you everything about the geographical properties and interesting history.
There are three rims of Grand Canyon you can visit, all of which are easily reachable from Las Vegas: West Rim, South Rim, and North Rim. The closest to the city and arguably the most beautiful one is the West Rim. However, if you have enough time for a longer drive, you should visit the other two as well.
If you go for the West Rim, we recommend adding the skywalk as well. This is a glass platform that allows you to walk above the canyon and gives you a spectacular view — if you're not afraid of heights!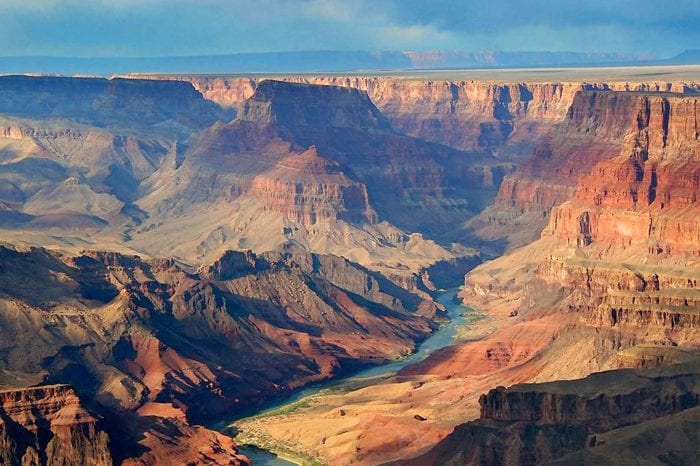 Hoover Dam
The Grand Canyon is one of the most breathtaking natural wonders in the world. On the other hand, the Hoover Dam is the most awe-inspiring man-made wonder on the planet. Just like the Grand Canyon, you can visit it in one day and get a break from the vibrant and heated Las Vegas streets.
Hoover Dam is just 37.8 miles away from the city center, which means a 45-minute ride is all it takes to get there. Again, you can either go on your own, or you can book an official tour and go with a guide who will tell you everything you need to know about the construction and technical facts.
The Hoover Dam is a spectacular sight, but it's even more exciting when you learn the hard-to-believe facts about it. The tour takes just half a day, so you'll have plenty of time for other activities as well!
Most tours give you around two hours to explore the dam, which is enough since the dam is unbelievably huge. The view from the edge is a memorable one, featured in numerous Hollywood productions.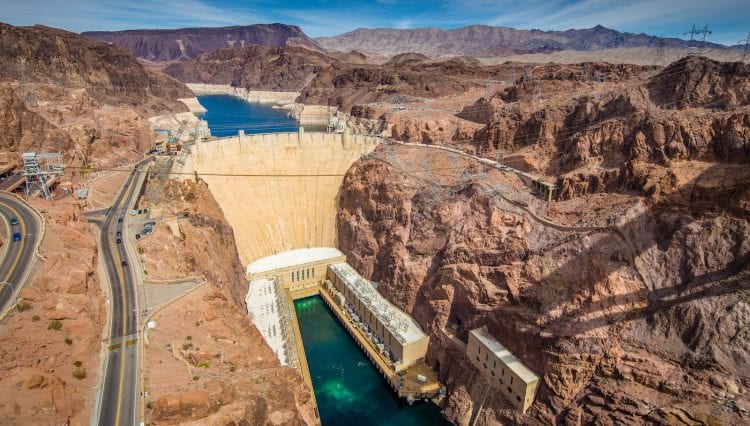 Las Vegas Helicopter Tours
Visiting Las Vegas and seeing the city from ground level is a dream come true for most people. However, you will realize that Sin City has another, hidden dimension you can explore from above.
If you are in Las Vegas, we recommend booking a helicopter tour (if you are not afraid of heights). If you have never been on a helicopter before, this is a unique opportunity to check two things off your bucket list.
A Las Vegas helicopter tour will give you an aerial view of the city and the surroundings, show you the magical Grand Canyon from above, and let you enjoy another side of the Hoover Dam.
If you book an evening tour, you can also experience the Las Vegas sunset from the air, which is, according to everyone who has seen it, one of the best views you can have.
You will also have a chance to dip below the West Rim of the Grand Canyon, or perhaps take someone on a memorable date.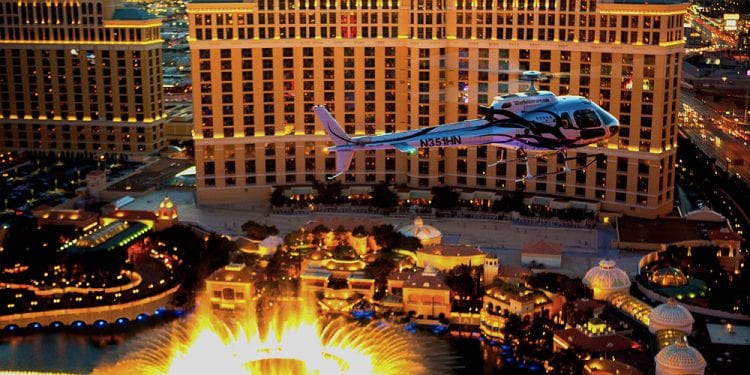 Las Vegas Brewery Tour
When most people hear the word beer, the first thing that comes to their minds (apart from having one) are countries like Belgium, Germany, or the Czech Republic. However, many do not know that Las Vegas is also popular for beer production, especially craft beer. If you are one of those people, it's time to change that!
A trip to Sin City would simply not be complete without a visit to the local breweries. Of course, you'll get a taste of all of their best beers, so make sure you find someone who will drive you back.
Booking a Las Vegas brewery tour will allow you to spend an evening or an afternoon learning about the city's best breweries. At the end of the tour, you will have a better understanding of how beer is made, how much love and attention goes into the process, and how best to pair craft beer with food.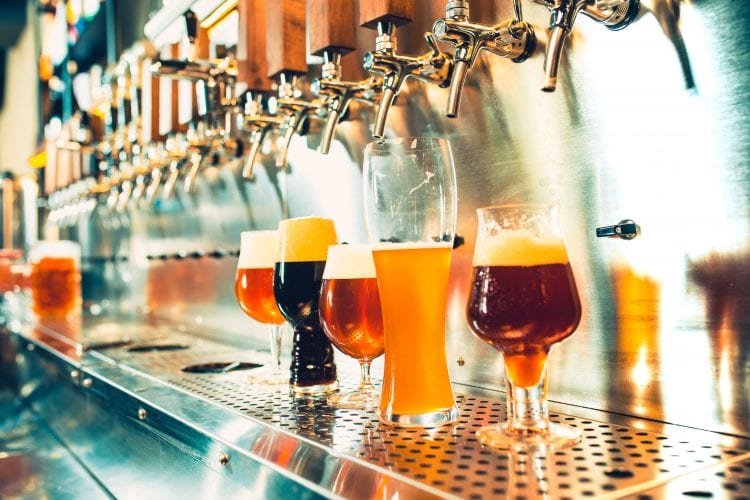 See the Tournament of Kings
Apart from Superman, another thing that children are fascinated by are castles, kings, queens, and knights. That's exactly what you can give them a chance to see if you take them to the Excalibur Resort.
As you might have guessed, the resort is designed according to King Arthur's castle, so it's the logical place for hosting the Tournament of Kings. The show is unique and fun for the whole family.
The tournament features medieval knights on horseback, battles with swords, chains, and shields, spectacular and colorful costumes worn by everyone involved, medieval music, and so much more.
Of course, all the battles are carefully planned and practiced, which makes them suitable for even the youngest children.
If you're hungry, you can also enjoy a three-course meal that you can eat with your bare hands, just like the peasants used to centuries ago. The tickets are pretty affordable and kids under the age of three can enter free of charge.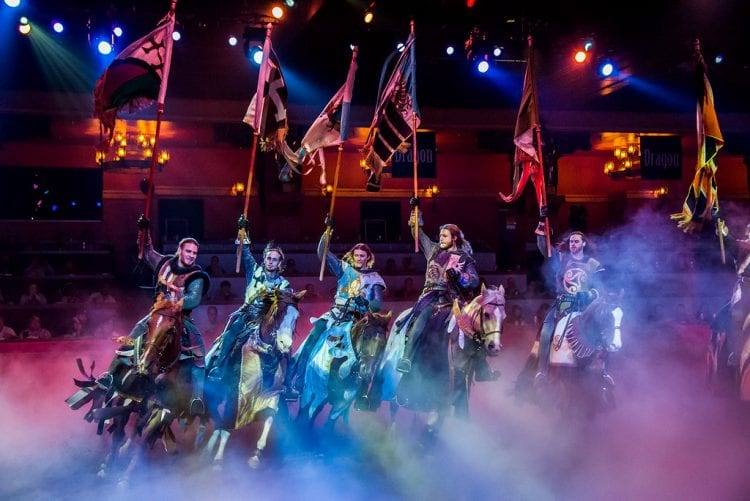 Vegas Mob Tour
Last but not least, leave some free time aside to learn about the mob history of Las Vegas. It has inspired numerous Hollywood movies, conspiracy theories, and stories, so it's worth learning about them.
The Vegas Mob Tour involves a trip to all the important spots in the city where mob deals, robberies, deaths, and arrests were made. If you like that, you should also visit the Mob Museum and learn more about the notorious legacy these people left behind.
The tour takes just several hours, so it is easy to fit it somewhere in your itinerary, in case you haven't already done that.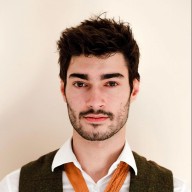 Author
Hi, I'm Adam Shaw, the Chief Editor at VegasSlots.net. I love casinos and have been working in the slots industry for more than 12 years. My passion for slots and casino games made me create this website, and under my supervision, our team will make sure you're enjoying the latest games and getting the best online casino deals!