About SLS Las Vegas
SLS Las Vegas is a hotel and casino owned by the Meruelo Group and located on the Strip in Winchester, Nevada. It was formerly called Sahara and was in operation under this name from 1952 to 2011 (59 years).
The first casino that was built on this site is topped Club Bingo; it opened in 1947. In 1952, Milton Prell, the owner of the casino, replaced it with a new hotel-casino known as Sahara. Located just outside Vegas, it was the 6th resort to open on the Las Vegas Strip. Max Maltzman designed the resort, and it was built by Delbert Eugene Webb, an American real estate developer. The porte-cochere entrance, which is topped by a beautiful onion-dome minaret, was built to set the hotel's warm Moroccan flavor as well as hospitality for arriving guests.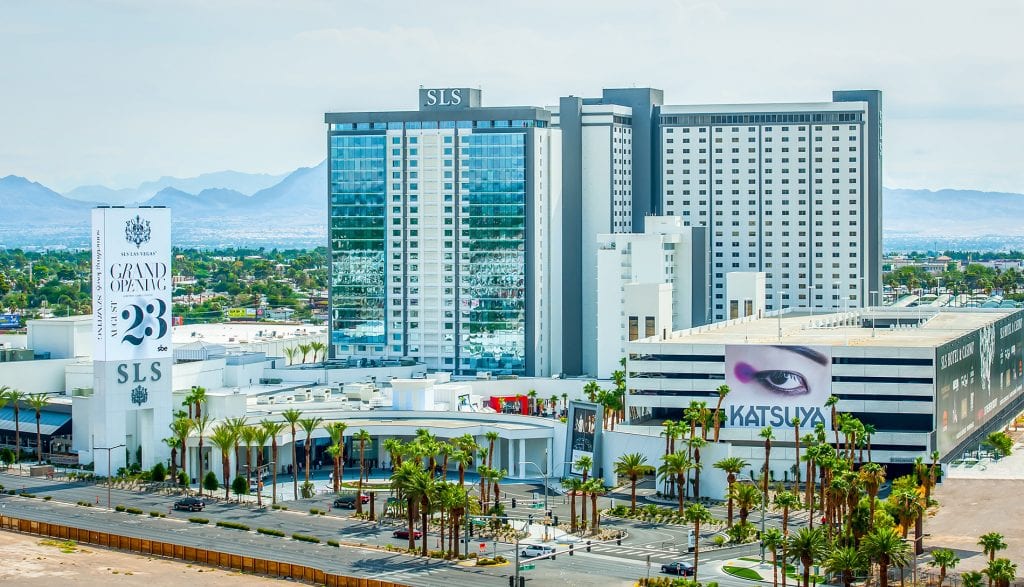 In 1959, the hotel constructed the Tunis Tower, the first Strip's high-rise tower. It was designed by the American architect Martin Stern Jr. The tower had 14 stories, making it Nevada's tallest tower at that time. Del Webb purchased the hotel in 1961. In 1982, Paul Lowden's Archon Corporation purchased Sahara for 50 million dollars. Bill Bennett bought the property in 1995.
In March 2007, Stockbridge Real Estate Group and Sam Nazarian agreed to buy the Sahara for $300 to $400 million. On May 16, 2011, the Sahara shut down. On February 14, 2013, Sam made an announcement about the groundbreaking for the 415-million-dollar conversion of the hotel-casino into the SLS Hotel and Casino Las Vegas. It only took one year for the project to be ready and on August 23, 2014, the renovated property reopened. The Meruelo Group purchased the property in 2018.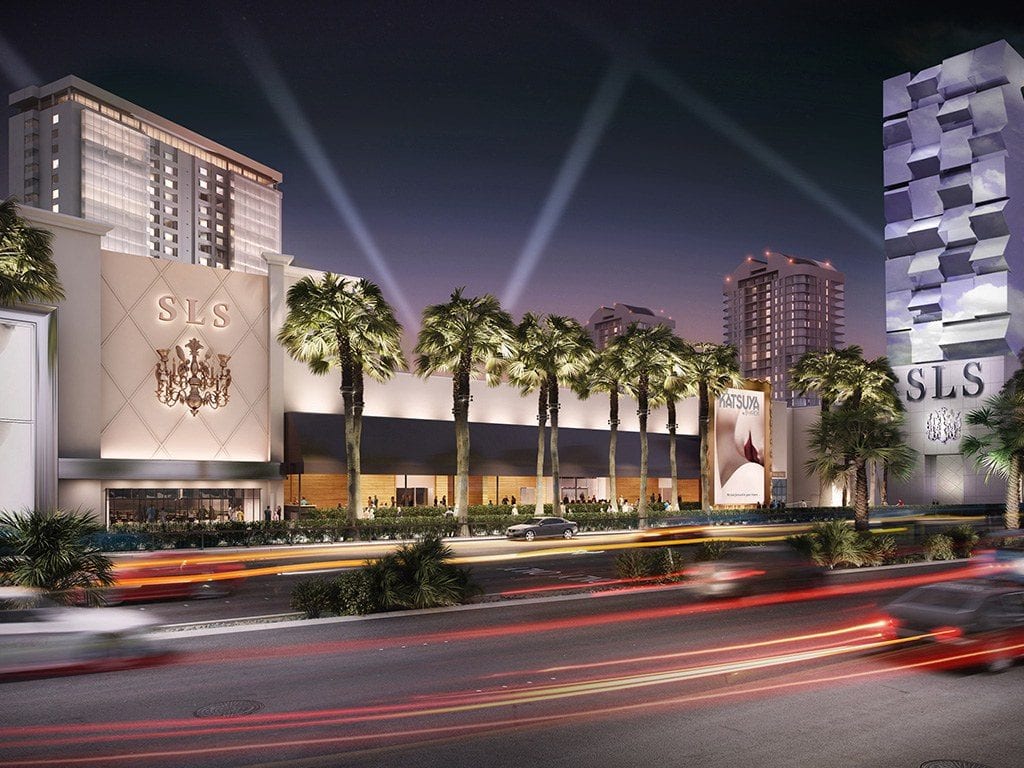 The alien-looking sculpture outside the resort's main entrance makes it stand out. The insignia-laden walls overlooking the oversized art and velvet couches give the place an impressively smart and fashionable, nightclub-like ambiance.
Location
Hotel Rooms
SLS Hotel Las Vegas has 1,600 contemporary rooms. The rooms combine opulence with the Philippe Starck's minimalist cool. There is a 25-dollar per night resort fee, which includes the seasonal pool, fitness center access, and wireless internet.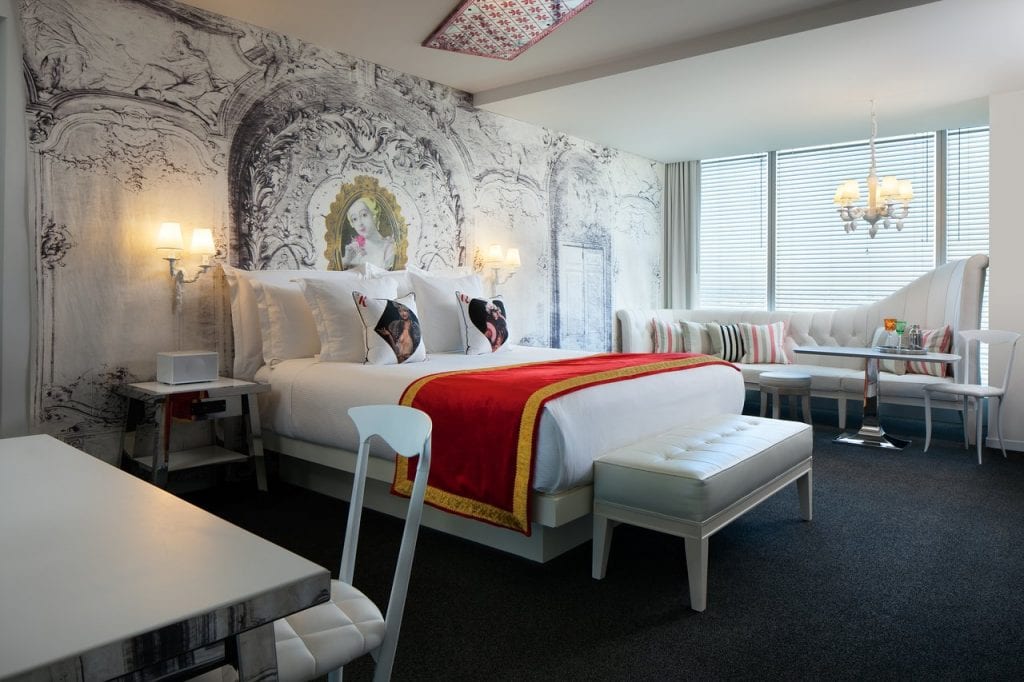 World Tower King Room at SLS Las Vegas features a king-sized bed with an oversized padded headboard plus matching night tables, which makes for a strikingly stylish and sophisticated look. Black carpets in this room bring home the charming aesthetic contrast; the monochrome scheme is beautifully reflected in the grass-like decorations on the wallpaper. Starck's signature anglepoise lamp and silver sculptures complete the picture. Black-and-white chalkboard-esque and sleek white porcelain fittings frame the bathrooms. There are also Ciel spa-inspired toiletries in the bathrooms.
Spa and Fitness Centre
The spa at SLS Las Vegas is located on the 2nd floor of Grand Tower. It offers signature treatments that will leave guests feeling refreshed and ready to continue having fun in the Strip. They offer anti-aging facials, massages, and purifying body wraps, which will rejuvenate you from head to toe. The spa is open daily from 9 a.m. to 7 p.m.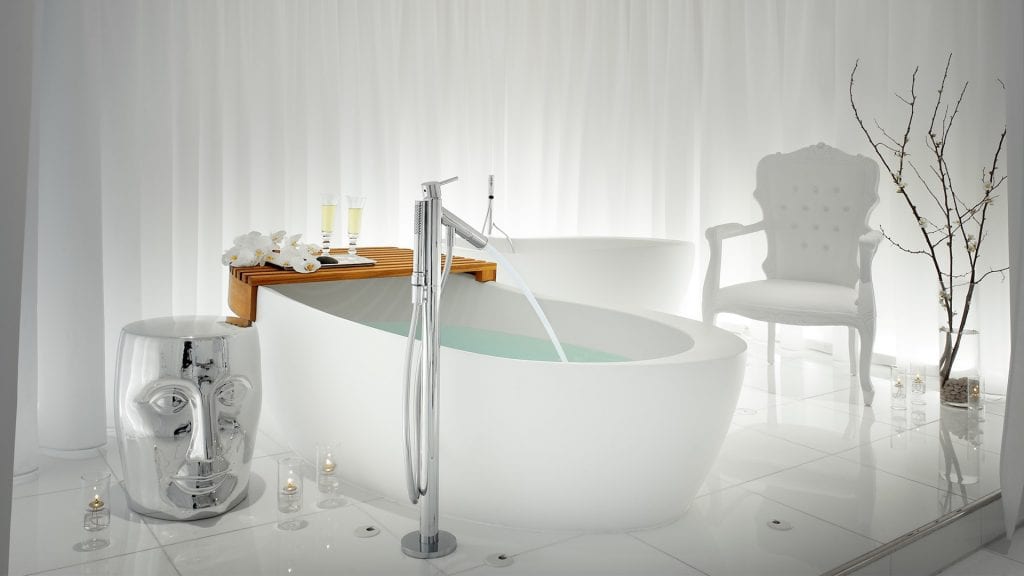 There is also a 1,600 square foot fitness center at SLS Hotel Las Vegas that opens from 6 a.m. to 7 p.m. It features free weights, circuit weights, cardio machines, and space for floor work and stretching.
Entertainment
Venue
SLS Hotel and Casino Las Vegas delivers the most personalized and private event and meeting experience. The property offers over 80,000 sq. ft of indoor-outdoor event sites. This includes 30,000 sq. ft. of dedicated meeting space and a 9, 000 sq. ft. ballroom. Amenities include ultra-modern audio/visual equipment, a business center, banquets, and catering. There are 19 flexible rooms well catered to host events of any size from extravagant soirées to corporate luncheons.
Nightlife
The 20, 0000-square-foot nightclub called Life spreads 70 VIP tables plus 3 full-service bars. The day club of Life is called Beach Life. Umani is a microbrewery where you will find the William Hill sportsbook.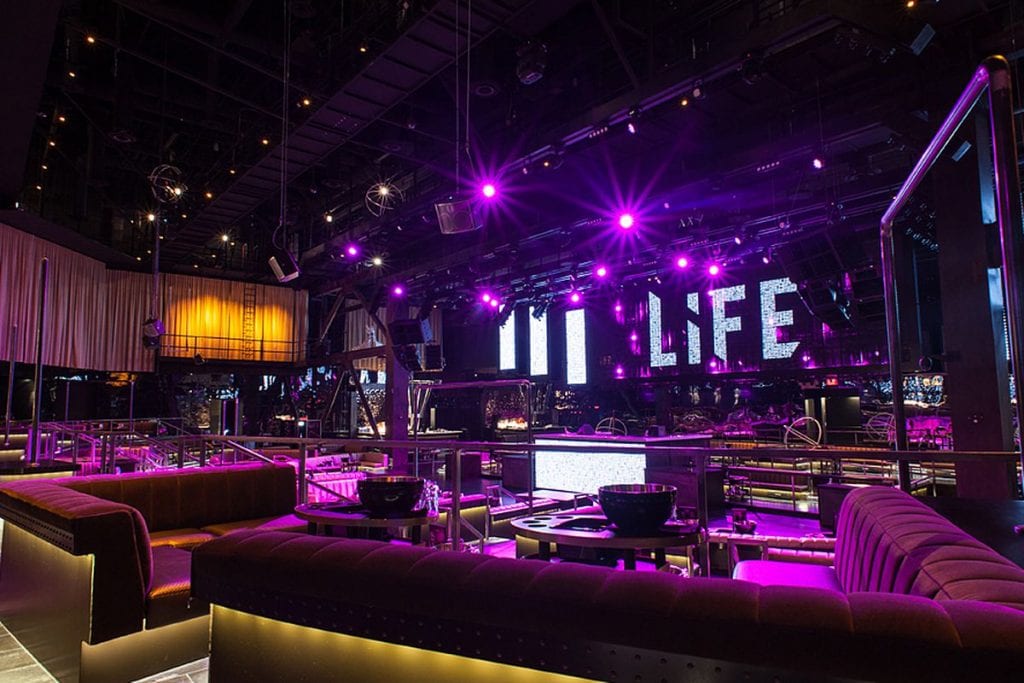 The Monkey Bar is the perfect place for transitioning from on-the-go to a one-of-a-kind nightlife in an intimate space that features a unique selection of beer and cocktails. Monkey Bar opens Sunday through Thursday from 12 p.m. to 12 a.m. and on Fridays and Saturdays from 12 p.m. to 2 a.m. Paradise is an intimate lounge located at the Grand Tower. Casbar is a casino lounge open 24 hours offering top-notch cocktails and spirits.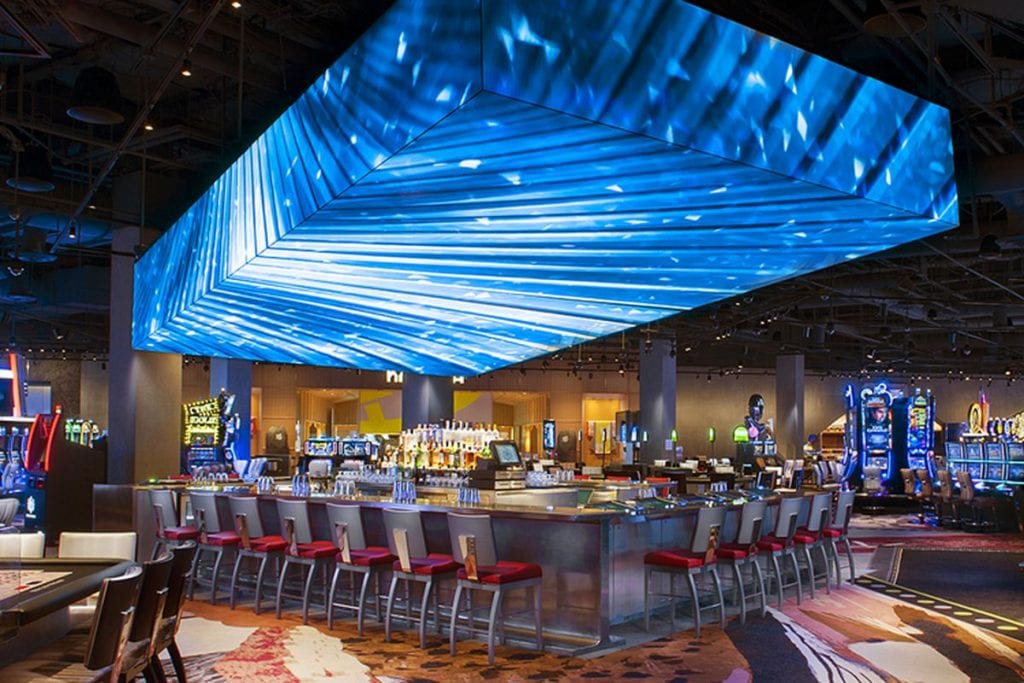 Swimming Pools
The pools at SLS Las Vegas offers a relaxed environment that combines style, comfort, and fun. The Foxtail pool offers sun worshippers a haven with its mixology and cuisine. On weekends there is live entertainment and DJs. Foxtail opens daily from 9 a.m. to 7 p.m.
Retro Pool Lounge opens from 10 a.m. to 6.p.m Friday through Sunday. This rooftop pool offers an alluring environment of comfort and glamour. The intimate pool lounge offers guests a respite to relax, unwind, and play.
You can also go to the Grand Pool's rooftop and enjoy the striking views Downtown Las Vegas and Las Vegas mountains. Additionally, you can enjoy your cabana at the adult only pool deck. The pool opens daily from 9 a.m. to 7 p.m.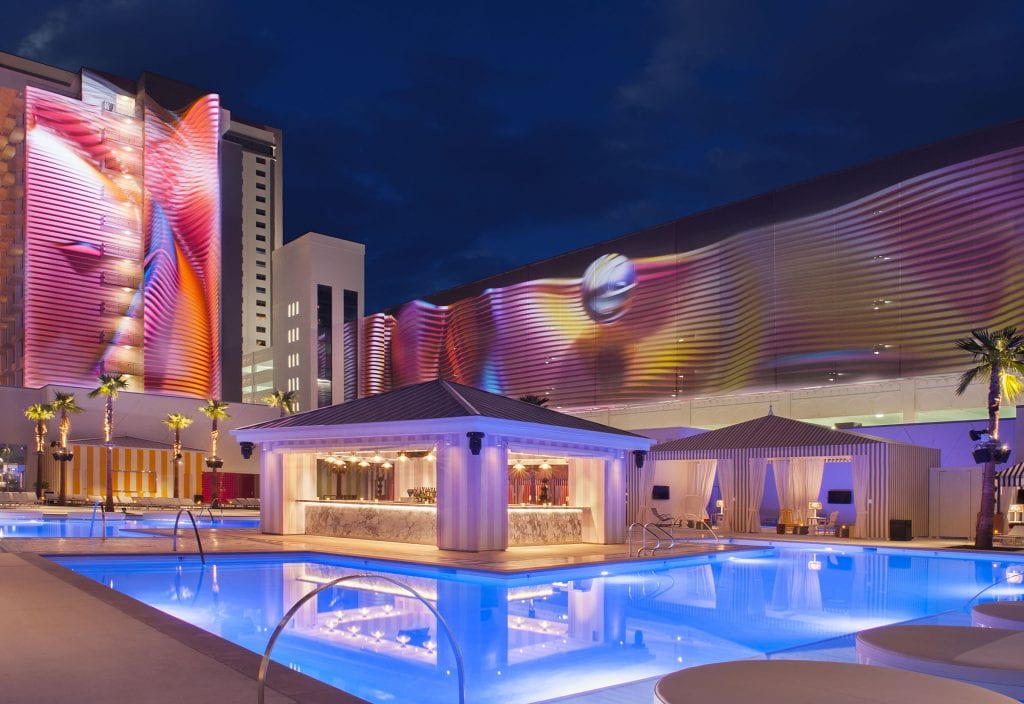 Shops and Boutiques
There are outlets at SLS Las Vegas offering anything guests may need while in Vegas such as accessories, souvenirs, keepsakes, and gifts. SLS HERS offers accessories and chic apparel for the sophisticated guests who love red carpet-worthy brands. The store offers sought-after labels in modern women's fashion. ETC. is located near the lobby, and the store has items like logo souvenirs, salty snacks, toothbrushes, and more.
Shows
The ultra-modern live entertainment venues at this resort offers some of the best performances on the Strip. The Sayers Club at SLS Las Vegas is a refined and raw space that showcases amazing live shows by acclaimed and emerging artists and comedians. The list includes the American comedians Mo'Nique and Eddie Griffin. It's finished in Edison lighting, reclaimed woods, iron, and steel.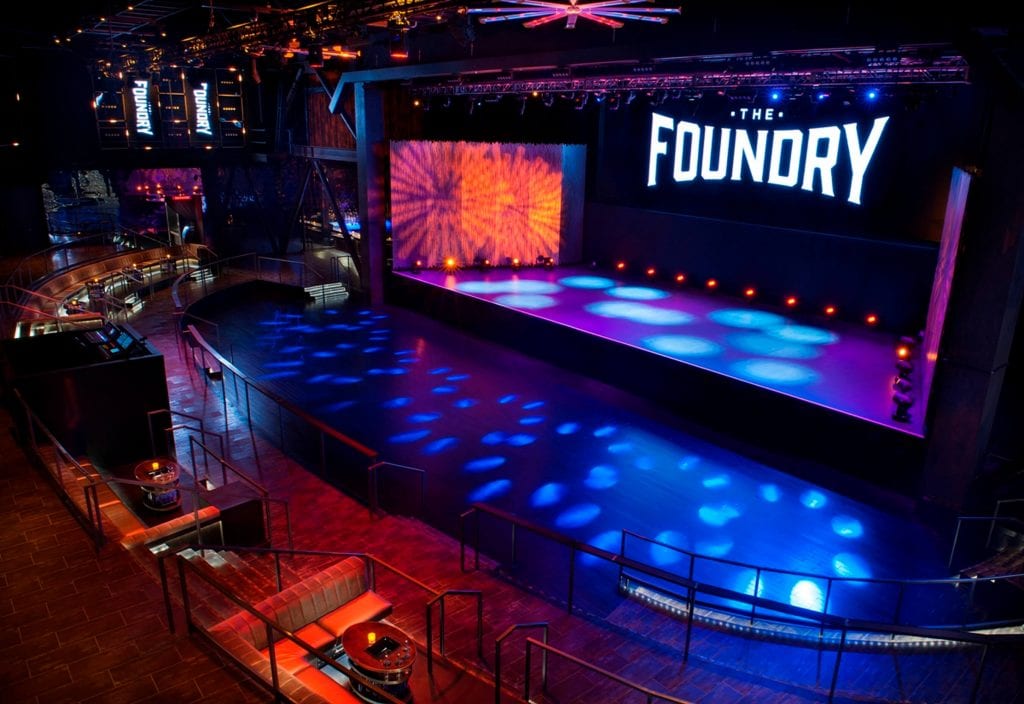 The Foundry, a live entertainment hall at SLS Las Vegas, funnels the energy of the top concert venues in Vegas into an intimate space. It holds up to 1, 000 guests, allowing for various opportunities featuring the best talent.
Gambling
SLS Casino Las Vegas has a casino floor that measures approximately 60,000 square feet. The casino offers 74 table games along with a wide selection of slot and video poker games.
Blackjack
Here's what you need to know about playing blackjack at SLS:
SLS Las Vegas offers 31 blackjack tables.
There are thirteen 6-deck shoes with player-friendly rules and $10-$2,000 limits.
You can double down after splitting.
You can also re-split aces and surrender.
The dealer hits all soft 17s.
There are ten blackjack tables in a party pit with a 6-5 payout and the same rules: these tables open on weekends.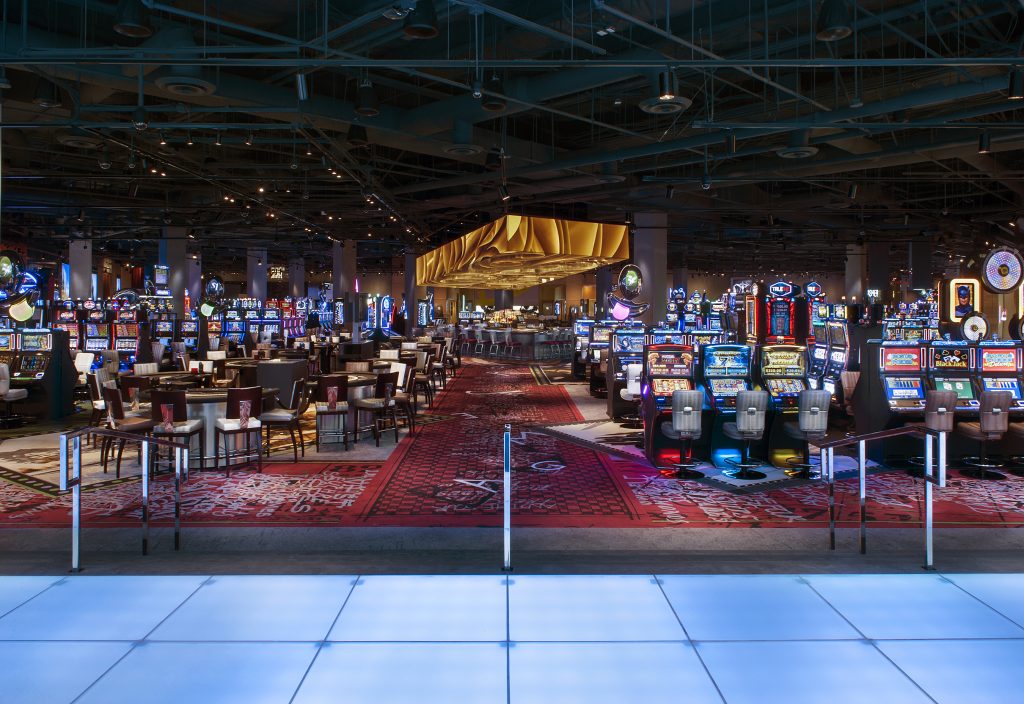 SLS Las Vegas has 4 Blackjack Switch tables with $10-$1,000 limits. The minimum bet is $20 because you must wager on 2 boxes every hand. There are several 6-5 single deck games that allow you to double down before splitting. The limits are $5-$1,000 and blackjack pays 6-5.
The high limit salon has two types of blackjack games: The six-deck shoe at this section has limits of $100-$10,000. The dealer must stand on 17. Doubling down is allowed before and after splitting your first two cards. You can also re-split aces and surrender. The double deck at the high limit salon has $100-$10,000 limits. You are allowed to double down on any 2 cards even after splitting and the dealer hits all soft 17.
Baccarat
If you love playing baccarat, SLS Casino Las Vegas has eight tables with $10 to $10,000 limits. If you are a member of the Club 52, you are eligible to become a winner and get a share of 2,750 dollars in the weekly One Bet Only promotional chips. Drawings are held on Wednesdays from 7 p.m. until 11 p.m. You will qualify for this draw with an open rating plus minimum average bet of 25 dollars on Mini-Baccarat or Pai Gow Poker.
Roulette
If you love placing your bets on the roulette layout, SLS Las Vegas offers eleven double zero roulette with a minimum bet of $10.
Craps
There are 5 craps tables at SLS Casino Las Vegas with a minimum bet of $10 and 3-4-5 odds. The casino offers free lessons on how to play craps at 12:30 p.m. daily in the Table game section around 800 Degrees Pizza and Cleo.
Other table games include Three Card Poker, Let it Ride, Ultimate Texas Hold'em, Big Wheel, Casino War, and Crazy4Poker.
The high limit room for table games offers a very sophisticated gaming environment for players looking for an intimate experience when playing their favorite table game. It features high wagering on a great selection of games and offers personalized VIP service.
Slots
The casino at SLS Las Vegas has more than 600 slots offering millions in jackpots. The penny to 25-dollar machines offer a wide variety of games. These include bar top video poker plus video, reel and poker games, which are all available at this casino in several denominations.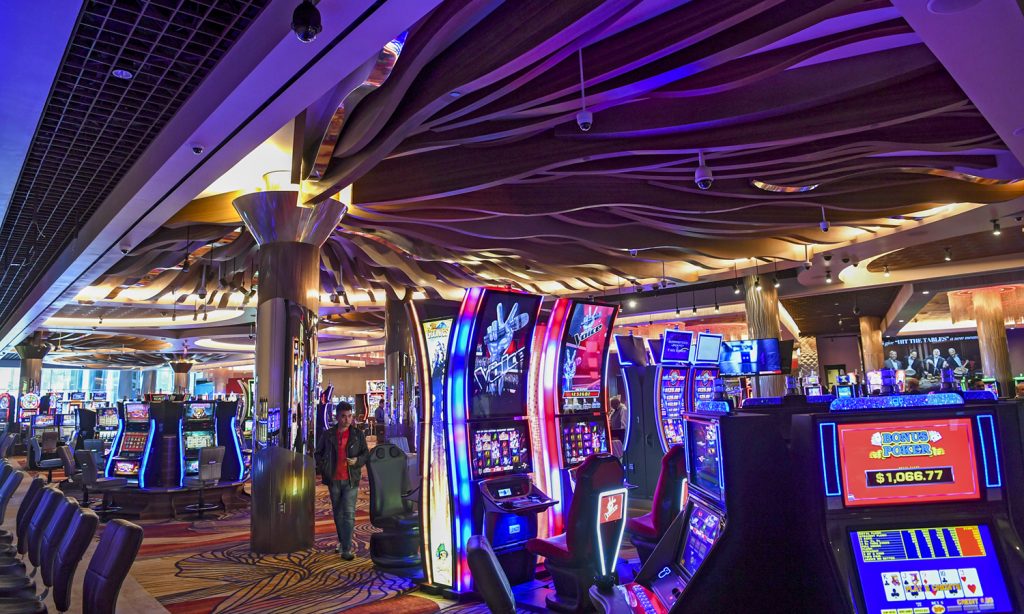 Sportsbook
SLS Las Vegas has leased a sportsbook space to the bookmaker called William Hill, one of the leading gaming and betting companies in the world. The two companies partnered to form this amazing sportsbook. You can find the friendly walk-up betting counter in the microbrewery. The sportsbook has everything players need to make sure they have enjoyed the day's action. The sportsbook also has numerous big-screen TVs for players to enjoy their favorite games.
Additionally, there's an extensive HD video wall displaying broadcasted footage and odds. You can enjoy your favorite game either outdoors while having a drink in the beer garden that has great views of the Strip or indoors at Umami Burger. You can also have access to their mobile betting platform. This will allow you to wager using your Android devices, iPad, and iPhone. This sportsbook also features automated InPlay wagering on numerous events.
Restaurants
SLS Las Vegas has lots of dining options. The flagship of this resort is definitely Bazaar Meat by Jose Andres. The award-winning chef brings a unique steakhouse to this resort. The eclectically arty dining room offers a one-of-a-kind culinary experience. The culinary celebration is centered on delicious meats cooked in different styles and have different delicious flavors.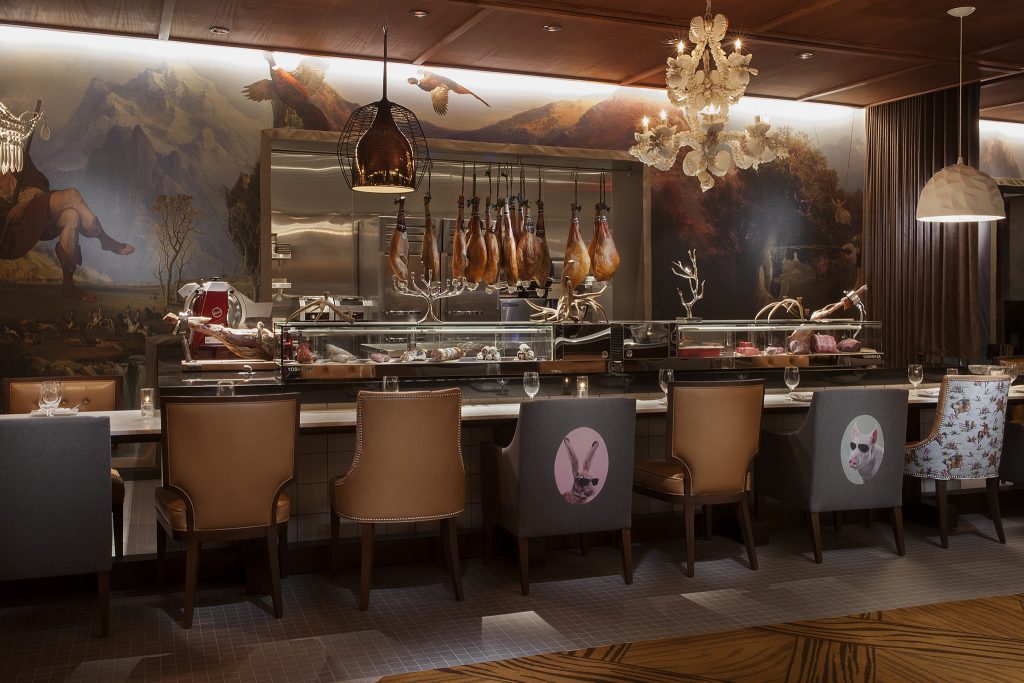 Katsuya (Japanese) offers sushi, sashimi, and unique rolls with great flavors served in a sophisticated and upscale environment. The restaurant serves classics and innovative dishes. Chef Danny Elmaleh showcases his acclaimed Mediterranean cuisine at Cleo. Enjoy seasonal shared plates, flatbreads, and mezzes complemented by unique wines and a great selection of handcrafted cocktails. Vegas Magazine named Cleo as one of the most unique restaurants.
GQ Magazine named Umami Burger at SLS Las Vegas as Burger of the Year. It combines a unique flavor with exceptional hospitality. The beef burgers are made by taking house-ground premium steak together with hand-formed patties that have been perfectly infused with the restaurant's unmatched blend of enhancing sauces plus seasonings. After one bite, you will know why people say they have the best burger.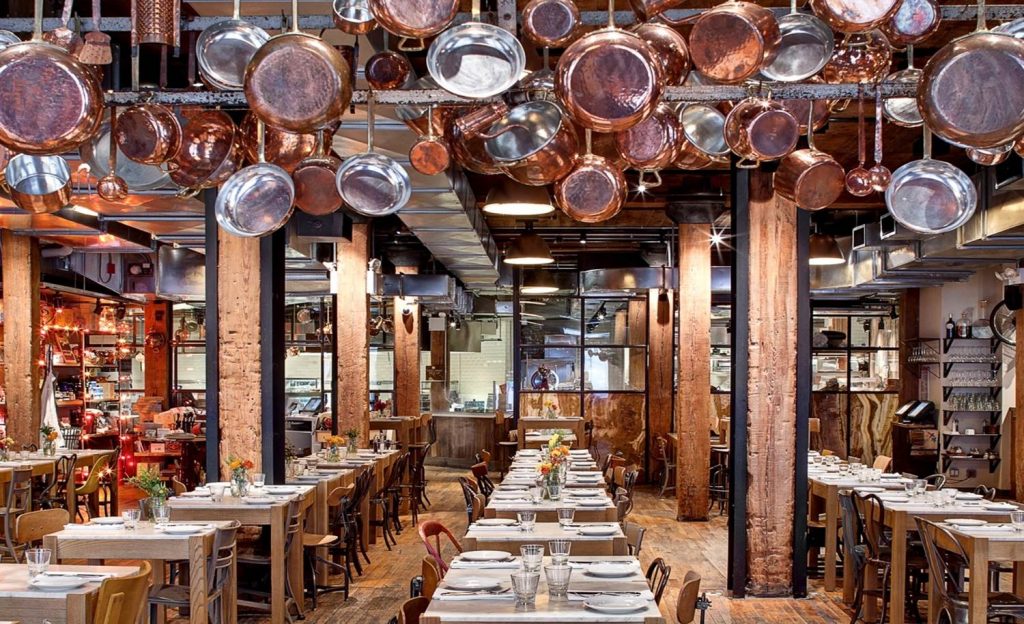 800 Degrees Neopolitan Pizzeria uses fresh mozzarella, California-grown tomatoes, plus handcrafted crust that has been made with flour purchased from the Naples, Italy-based company Molino San Felice, complemented by the best local vegetables and charcuterie. Although the menu offers several favorite combinations, you can still personalize your pizza with the ingredients you like. The pizza will be baked for one minute and you can start enjoying it.
You can head over to The Griddle Cafe for breakfast and generous portions of delicious delights. Signature dishes include a Shrimp BLT, Baked Potato Omelette, Banananana Pancakes, and Mom's French Toast. The menu also offers classic comfort foods like salads, sandwiches, burgers, and tacos. The Perq Café is also a great place to enjoy your breakfast. Uno Más at SLS Las Vegas is a fast-casual dining experience that features authentic, traditional Mexican dishes prepared using modern methods.
Conclusion
For high-octane nightlife and entertainment as well as shopping, meeting and event space, SLS Las Vegas has you covered. This unswervingly modern resort represents the sparkling new breed of Vegas properties.
About the Author