About Mandalay Bay Las Vegas
Mandalay Bay Las Vegas is a luxury resort and casino located on the Strip. It's owned and operated by a company called MGM Resorts International. One of the property's towers is operating as the Delano Las Vegas; the Four Seasons Hotel occupies 5 floors (35to 39), and it's operated independently within the Mandalay Bay tower.
The 2,749-foot-long Mandalay Bay Tram connects Mandalay Bay Las Vegas to its sister properties: Luxor and Excalibur. All three were constructed by Mandalay Resort Group (formerly Circus Circus Enterprises) before MGM purchased it.
Circus Circus Enterprises purchased the Hacienda for 80 million dollars and an adjacent 30-ha site for 73 million dollars in 1995. On December 1, 1996, they closed the Hacienda and razed it on New Year's Eve, which was one month later. Plans for the "Project Paradise" were announced the same day. The estimated budget for the tropical-themed project was 800 million to billion dollars. This project was given a new name (Mandalay Bay) in February 1998 to evoke the tropical romanticism of the Mandalay poem.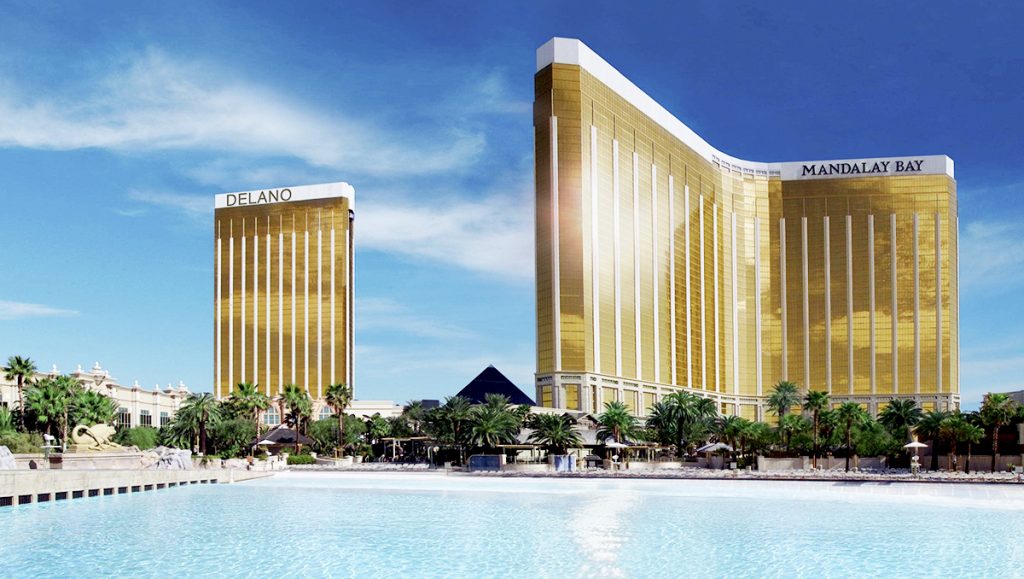 The unique destination resort has been operating since March 2, 1999. It opened with grand opening festivities, including the Blues Brothers (John Goodman, James Belushi, and Dan Aykroyd) leading a procession of two hundred motorcycles to the front doors of Mandalay Bay Las Vegas, and a concert by Robert "Bob" Dylan (an author, singer-songwriter, and visual artist) at the House of Blues. Circus Circus Enterprises was renamed Mandalay Resort Group in June 1999.
Home to sun, sand, and fun, Mandalay Bay Las Vegas stands as one of the nicest hotel and casinos in Las Vegas and offers an exciting Vegas experience. The MGM Resorts International brand of reassured sophistication is well represented in this resort and the ambiance of complete refinement is shining through immediately.
Location
Hotel Rooms
Mandalay Bay Las Vegas has a total of 3,209 hotel rooms. All rooms are luxurious and spacious with updated bathrooms plus strip views are available for extra. Mandalay Bay Las Vegas standard rooms start at 550 sq.ft. and go up to a measurement of 786 sq.ft. The 2 bedroom standard rooms measure in at 1,450 each.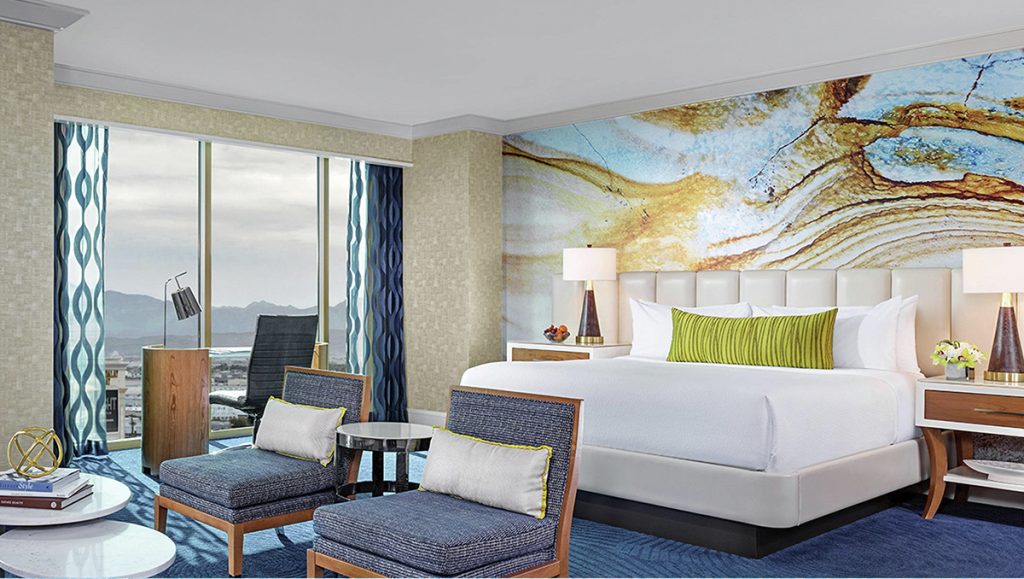 Then we have the suites: Hospitality Suite, Conference Suite, and Media Suite (all are 2,170 sq.ft) and Sky View (1,050 ssq.ft). The gold coloring of this hotel is due to the gold leaf that was used on the windows. There are some stunning penthouse suites essentially large house reserved for comping VIP players. Levels 40 to 42, which are numbered as floors 60 to 62, are beautifully designed as penthouse suites. On level 62, you will find a penthouse lounge for guests who are staying in the penthouses. The average nightly rate is a little less when compared to the other MGM International hotels.
Spa and Fitness Centre
Spa Mandalay is a world-class, massive 30,000-square-foot spa that combines the best products and techniques with skilled professionals to usher guests into a relaxed level. A day pass is 30 dollars, three days is 75 dollars, and five days is 100 dollars. Services include massages, waxing, nail treatment, body treatment, and a variety of facials. With any twenty-five minute service, guests will have free access to the beautiful Mandalay Beach from Monday to Thursday. The 3,000 square foot Fitness center can be used after purchasing a day pass or any spa treatment.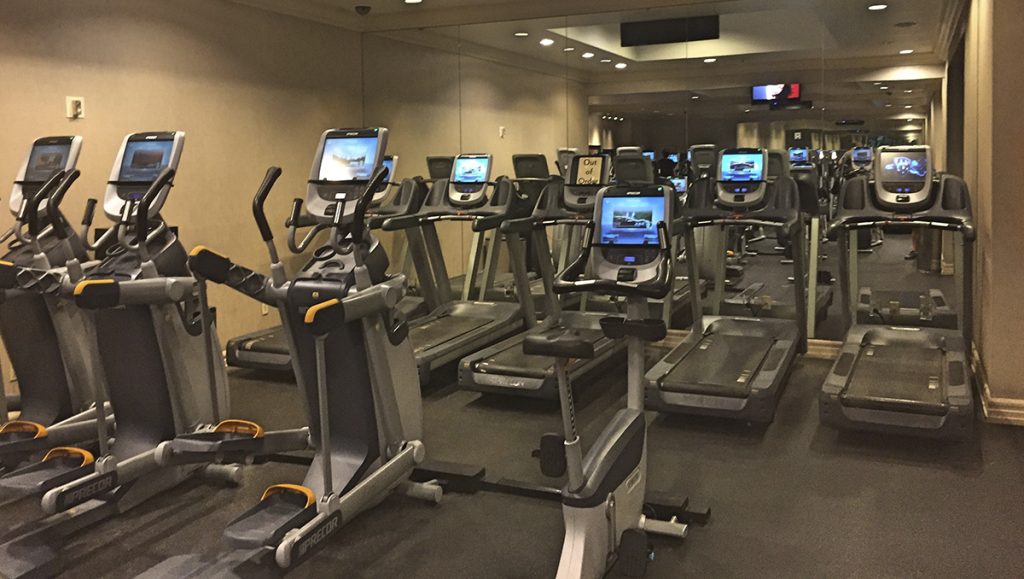 Entertainment
Venues
Mandalay Bay Convention Center – It's a 1,000,000 sq. ft. facility and one of the world's largest convention centers that is privately owned. It has several ballrooms that range in size up to 9,300 square meters, and it's capable of supporting up to 75 workshop sessions.
The Mandalay Bay Las Vegas Events Center – It's a 12,000-seat arena that hosts major events including Ultimate Fighting Championship events, boxing matches, and concerts. The arena has played host to the Miss Universe pageant and the Latin Grammy Awards.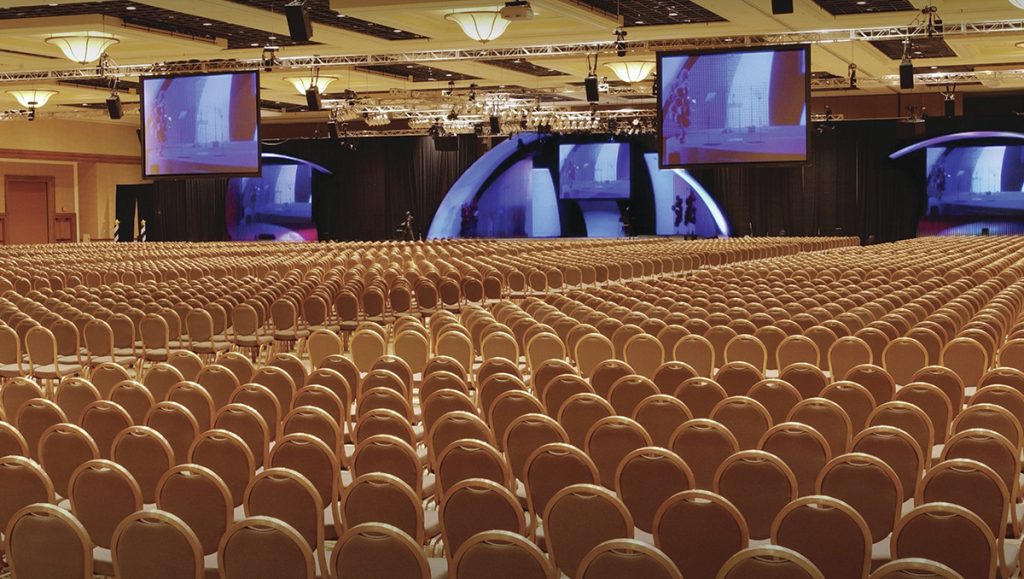 Nightclubs, Bars and Lounges
The LIGHT Vegas combines cutting-edge creativity with wonderful music to produce a very unique nightlife entertainment. It's one of the best nightclubs in Vegas and features some of the best open format music, including top 40s, hip hop, electronic dance music (EDM), and a wide variety of great hits. Guests are also entertained by dancers, aerialists, and performers as they continue partying. The nightclub is open on Wednesdays, Fridays, and Saturdays from 10:30 p.m. until close.
You can go to the Daylight just by the beach and enjoy piña colada or frozen margarita. Alternatively, you can go to Charlie Palmer Steak Lounge and sink into overstuffed club chairs and deep couches while sipping on something soothing. Guests can also have fun at Rhythm & Riffs Lounge, which is presented by TYLT. It is the perfect place to enjoy a variety of live music. On Friday nights, guests can enjoy Nashville Unplugged while relaxing and mingling in the comfy lounge-style ambiance with a wide variety of signature cocktails, wine, beer, and spirits.
Mandalay Beach
The 11-acre Mandalay Beach has a wave pool with a connecting pool for small kids, 3 heated pools, plus a lazy river (water ride) that features a small waterfall. This wave pool has 1.6 million gallons of water, heights ranging from 2-4 feet, and it waves in intervals of 90 seconds. As a result, it has a strict height requirement of 48."
Moorea, a European-style pool, has its own private bar and the allowance of female visitors to bathe topless. Therefore, smoked glass windows plus an over-21 requirement separates Moorea from the rest of the swimming pool.
In keeping with the Mandalay's tropical theme, there is a saltwater aquarium called the Shark Reef Aquarium containing North America's third largest tank. Shark Reef Aquarium contains many other exhibits, including 2 walk-through aquariums that are tunnel-shaped.
Shops and Boutiques
The 310-foot Shoppes at Mandalay Place has an unparalleled collection of experiential venues, eclectic stores, plus unique shoppes. The shops at the resort feature everything from Shark Reef treasure to shot glasses. Guests will definitely find something that will remind them of their stay at Mandalay Bay Las Vegas. The resort shops include Bella Scarpa, Davidoff, Misura, Essentials, Rangoon News Bureau, Paradiso, Pearl Moon, Scene, Ruby Blue, Starlight Tattoo, and Spa Mandalay Boutique.
Shows
A production of the famous Broadway musical Chicago debuted at the 1999 grand opening of Mandalay Bay Las Vegas and ran for a year. From April 2001-July 2002, there was an original production show running called Storm, which featured Latin music. From 2003 to 2009, Mamma Mia! was a stage production that entertained guests at Mandalay Bay Las Vegas. On May 15, 2009, Disney's The Lion King opened and replaced the show. In 2011, its run ended, making way for Cirque du Soleil's Michael Jackson: One, which opened in May 2013.
The House of Blues is another popular attraction. It's a restaurant and a venue for live music, with a capacity of around 1,800.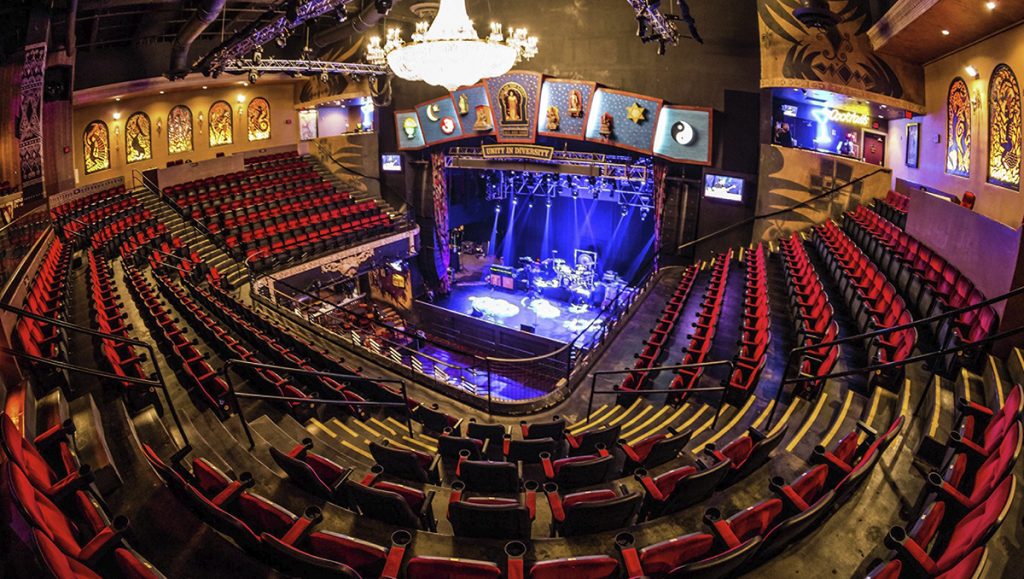 Gambling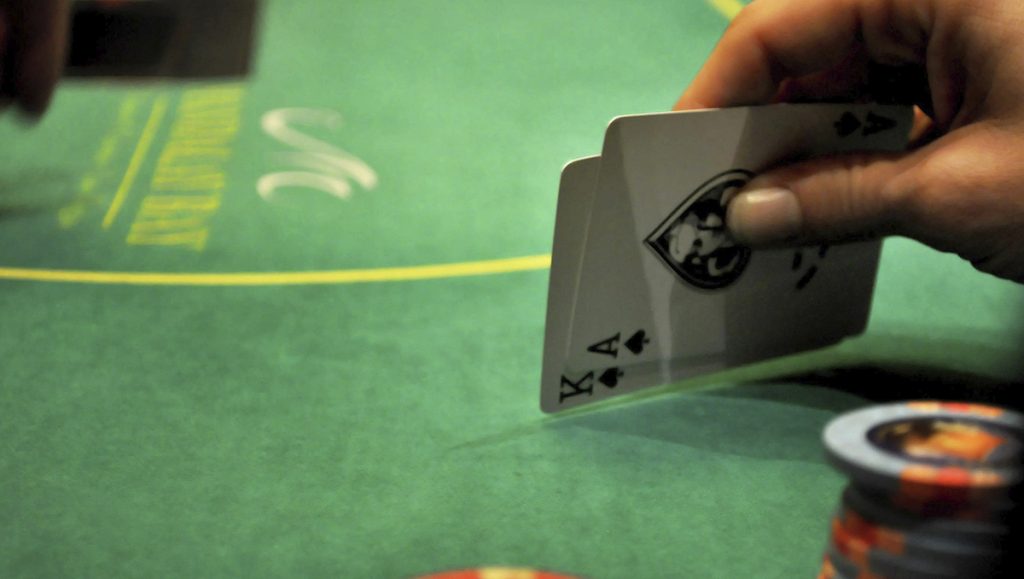 No matter your gambling game or your style, Mandalay Bay Las Vegas has something for everyone, including table games, sportsbooks, and some of the favorite Vegas slot machines. Here are some of the games guests can play at Mandalay Bay Las Vegas casino:
Blackjack
There are always numerous blackjack games being played on the main floor with payouts of 6-5 odds. However, the $25 blackjack tables have 3-2 odds payouts. The house dealer has to hit soft 17. Those who would like to play other variations of blackjack that have different rules can play Blackjack Switch.
If you exit the section of table games and then you are out just by the slot machines, you will find a virtual blackjack game with a televised dealer and has the same rules as the normal blackjack. Guests who would like to gamble inexpensively, this is the perfect place because the minimum is $3.
Slot Machines
With more than 1,200 slot machines to choose from, guests will certainly find a full selection of their favorite games to give a spin. Mandalay Bay Las Vegas offers a wide variety of real money games that range from 0.01 to 100.00 dollars.
They offer progressive slots with huge jackpot payouts. Mandalay Bay has single-game progressives and linked wide-area progressives, which has jackpots in excess of $1 million. The games include Super Spin, Megabucks, Blazin' 7s, and Wheel of Fortune.
The Mandalay Bay's high limit slots will have guests on a thrilling personalized experience. A dedicated, friendly, high limit slot team and a dedicated cage will elevate the guests' experience every visit. The minimum for slot games here start from one dollar and goes up to up 50 and 100 dollars.
Roulette
Whether you place your bets on the outside or spread them around on the inside, the minimum bet at roulette is $10. The rules of roulette table are standard with 2 zeros. A virtual roulette game is also in the slot section with a 3-dollar minimum.
Craps
Those who love playing craps, the minimum bets are 15 or 25 dollars, but on a busy night, 10 dollars could be available. The odds of this game are 3-4-5. Virtual crap games are also available by the slots with a minimum of $3.
High Limit Room
Mandalay Bay's high limit room is away from the main gaming floor and offers a nice amount of privacy. Blackjack starts at 200 dollars, and it's available in a full or a double deck shoe. The rules of blackjack at the high limit room are the same, except that dealer stands on soft 17. Baccarat is also a 200-dollar game. European Roulette, with one zero, has a minimum of 100 dollars.
Sportsbook
The Mandalay Bay Las Vegas sportsbook is one of the best venues where guests can watch and bet on sports. The sportsbook is enormous and has a lot of TVs and seating space. They show all horse races and sporting events.
You can find the huge sportsbook VIP section behind the regular seating, with its own video poker bar. Also, there is a bathroom nearby, and the sports and race book at Mandalay Bay Las Vegas is a non-smoking area. If you want something to eat, food is also available. Mandalay Bay's friendly, professional staff ensures guests always get VIP treatment.
Mandalay Bay's Poker Room
The poker room is connected to the sportsbook, it's well run and has very good dealers. There are USB ports at every seat and with enough play, they offer discounted hotel rates. Mandalay Bay Las Vegas has all the favorite Hold'em Games, and they can spread other Hold'em games on request.
They offer 3 daily tournaments at 11 a.m. and also 10 p.m. They also offer free poker lessons from Monday to Thursday at 2 p.m. You need 65 dollars to enter in plus the structures are very simple: 10,000 chips, fifteen-minute levels, and late entry or re-entry in the first one hour.
Video Poker
Mandalay Bay includes one of the widest varieties of video poker for all types of players. The machines range from 0.05 to 25.00 dollars. The games include Multi-Strike Poker, Spin Poker, All-Star Poker, 3 Times to 100 Times Play, and Multi-hand Poker.
Restaurants
There are a total of 24 restaurants at Mandalay Bay. There's a large mix of lesser expensive, fun food and high-quality food. Choose from dining options, which includes award-winning signature European cuisine made by some of the best chefs in the world. With numerous desert places, Mexican, burgers, luxurious brunch buffets, fresh sushi, and Asian cuisine, guests have lots of options when it comes to food. Susan Feniger, Mary Sue Milliken, Wolfgang Puck, Hubert Keller, Charlie Palmer, Rick Moonen, Alain Ducasse, and Michael Mina are all associated with the Mandalay Bay's restaurants.
Guests will find fine-dining options and charming eateries that are ideal for late-night meals. The Foundation Room is one of the most notable places; it is located at the top of the resort, and it offers the best view of Vegas. Also, there is a food court; Citizens Kitchen & Bar is open 24 hours a day.
Conclusion
Mandalay Bay has so much to offer. It has stylish rooms, top-notch service, ample space to feed guests' craving for Vegas action, one of the best places for gambling in Vegas, the best dining, shopping, and entertainment.
About the Author