Harrah's Las Vegas Review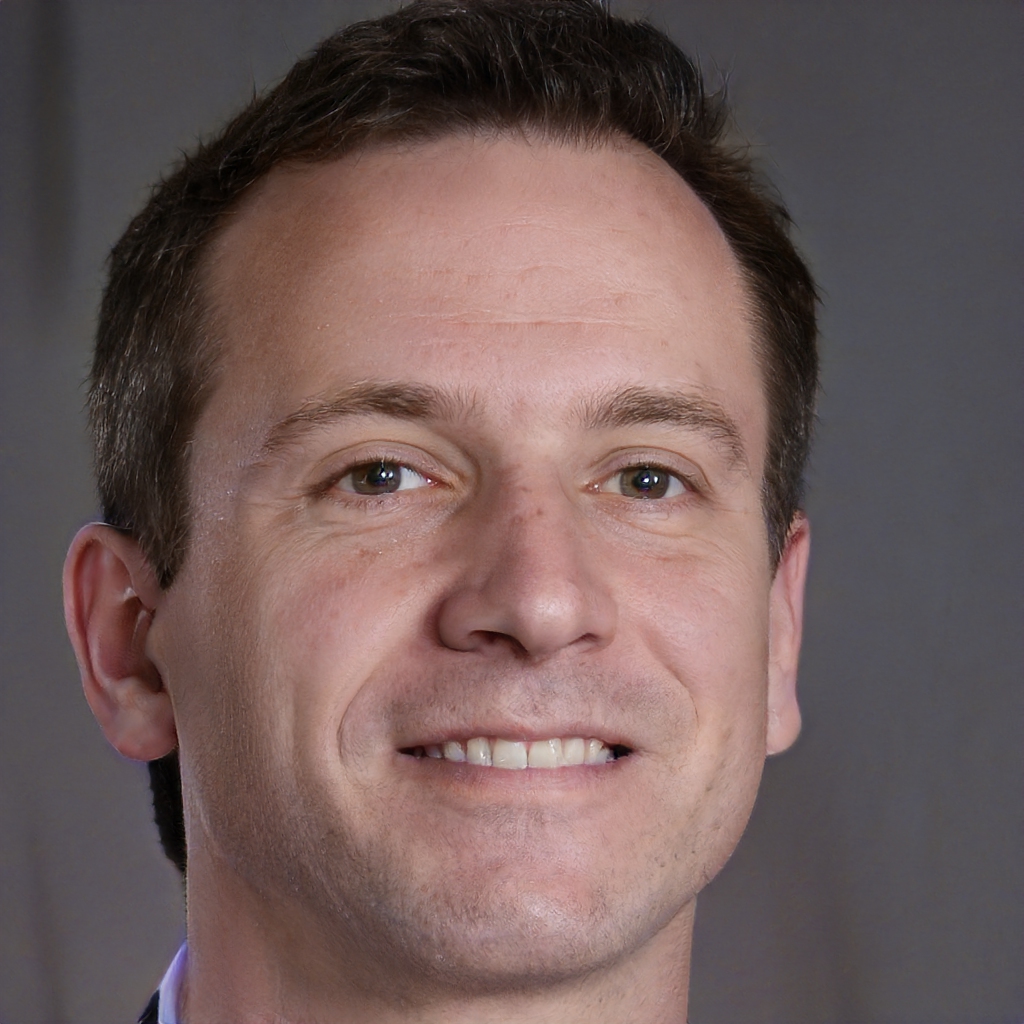 By Herbert Hanson
About Harrah's Las Vegas
Harrah's is one of the well-known names in Vegas and if you have ever visited this gambling city. You will surely have heard of Harrah's Las Vegas Hotel and Casino. The property was originally built back in 1971. It was also the home of a Holiday Inn that featured in the River Queen Casino. Over the following years, many changes were made, including the addition of towers and a newly constructed hotel.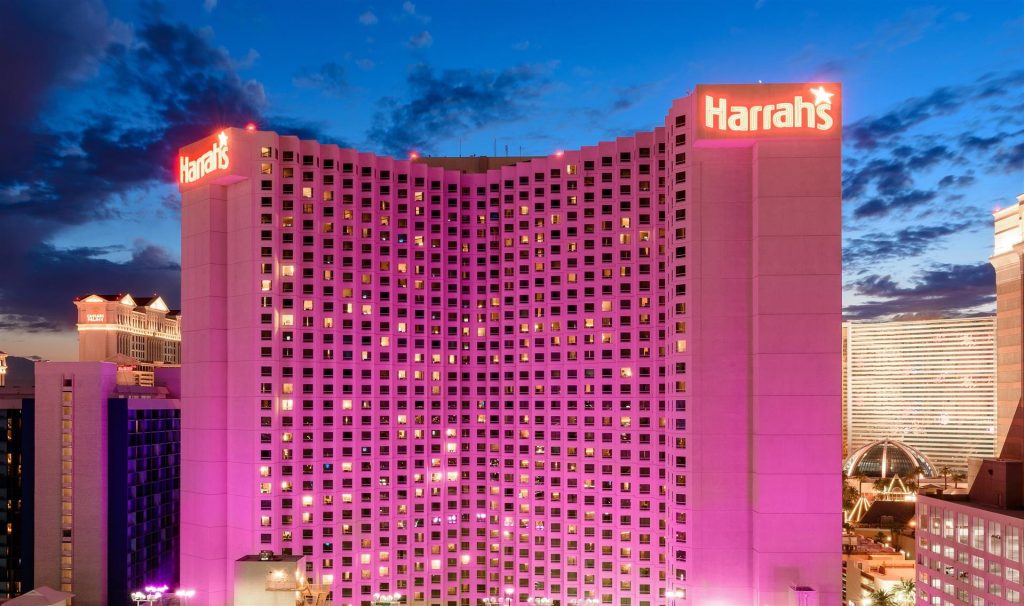 In 1992, the hotel was once again changed and was renamed to Harrah's Las Vegas. This property is owned by Vici Properties and is operated by Caesar's Entertainment. While the hotel and casino did maintain the riverboat theme for many years, this was also eventually changed. Now, a visit to Harrah's Las Vegas Hotel and Casino will offer an exciting carnival theme. The location has undergone many renovations over the years for you to enjoy from modern décor, the latest casino games, and exceptional dining options.
The highlight of Harrah's Las Vegas is the offering of things to do. There are many restaurants, bars, clubs, and forms of entertainment right on the property. As for gambling options, be sure to check out the massive gaming floor, where the best Vegas slots and table games are featured, all providing various betting options and stellar payouts.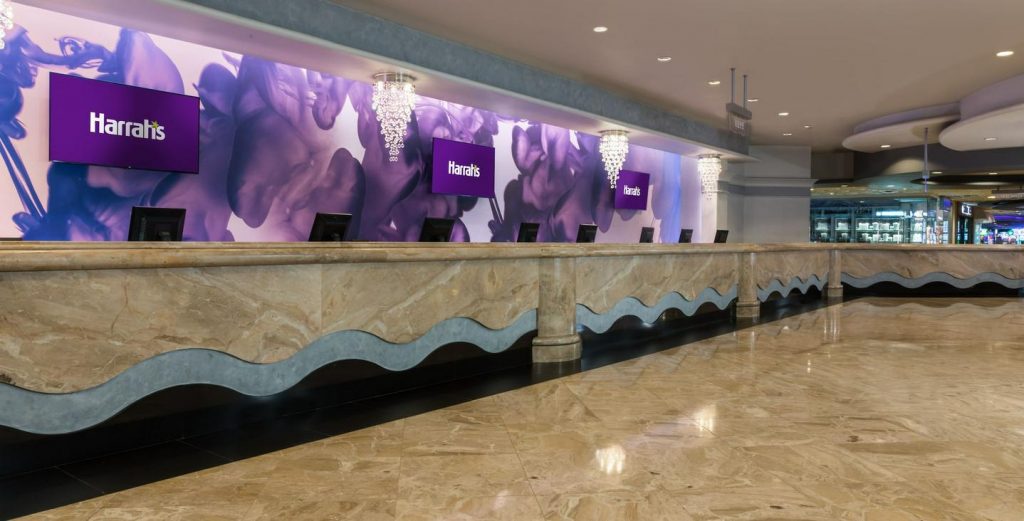 While Harrah's Las Vegas Hotel and Casino is not the newest or most luxurious establishment in Vegas. Harrah's is one that continues to draw attention as it's best known for offering a large selection of casino games. For a thrilling and rewarding experience with slots, poker, table games, or other casino games, Harrah's Las Vegas is definitely a top choice in Vegas.
Location
Harrah's Las Vegas Hotel Rooms
The hotel at Harrah's Las Vegas offers a number of options and all rooms come with amazing amenities. Many parts of this casino resort have been remodeled over the years and with over 2,500 rooms. Harrah's Las Vegas offers some of the best accommodations in all of Vegas.
Recent renovations to the hotel were made in 2016 when more than 600 rooms and suites were redecorated and updated. The best accommodations are offered in the new Valley Tower rooms, which are all designed with elegant furnishings and décor. With 300 square feet of space and some impressive Vegas views, these are the preferred rooms at Harrah's Las Vegas.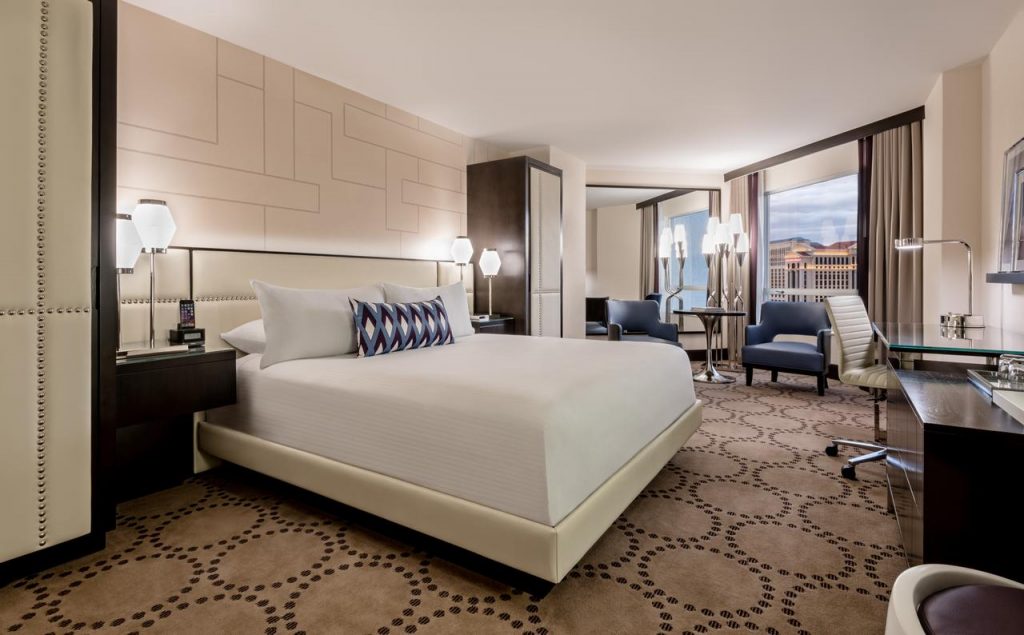 There are many great room options at Harrah's Las Vegas Hotel and Casino and the regular room rates start at just $40 per night. Of course, it is possible to upgrade to luxury rooms and even suites. Here, we take a look at the different room choices as well as the amenities that are included.
Classic – Starting at $40, this room offers a king bet or two queens and all standard amenities.
High Roller View Classic – Enjoy the Superior Strip View room with a king or two queen beds. Prices start at $55 for the modern amenities which are included.
High Roller View Deluxe – Upgrade to two queens or a king bed and an amazing view of the city.
Deluxe Room – These rooms offer convenience and style and provide luxury features such as marble showers. Prices start at $65 per night.
High Roller View Premium – For as low as $80, you can enjoy a complete view of the High Roller. Along with granite countertops marble showers, pillow-top beds, and a plasma.
Petite Suite – Lay in the lap of luxury with these suites starting at $240 per night. They offer over 600 sf of space and include a king bed, extra seating areas, and a sofa.
Vice Presidential Suite – These suites are perfect for entertaining or large groups. Offering a bedroom, living room, dining area, wet bar, and morel, all for under the cost of $900 per night.
Mardi Gras Presidential Suite – Enjoy modern colors and styles with a wet bar, whirlpool, and separate areas. Offering over 1200 sf of space, this is a great option for entertaining.
Executive Suite – This 680sf suite offers a separate bedroom and living room along with a full wet bar and a marble bathroom with a stunning whirlpool.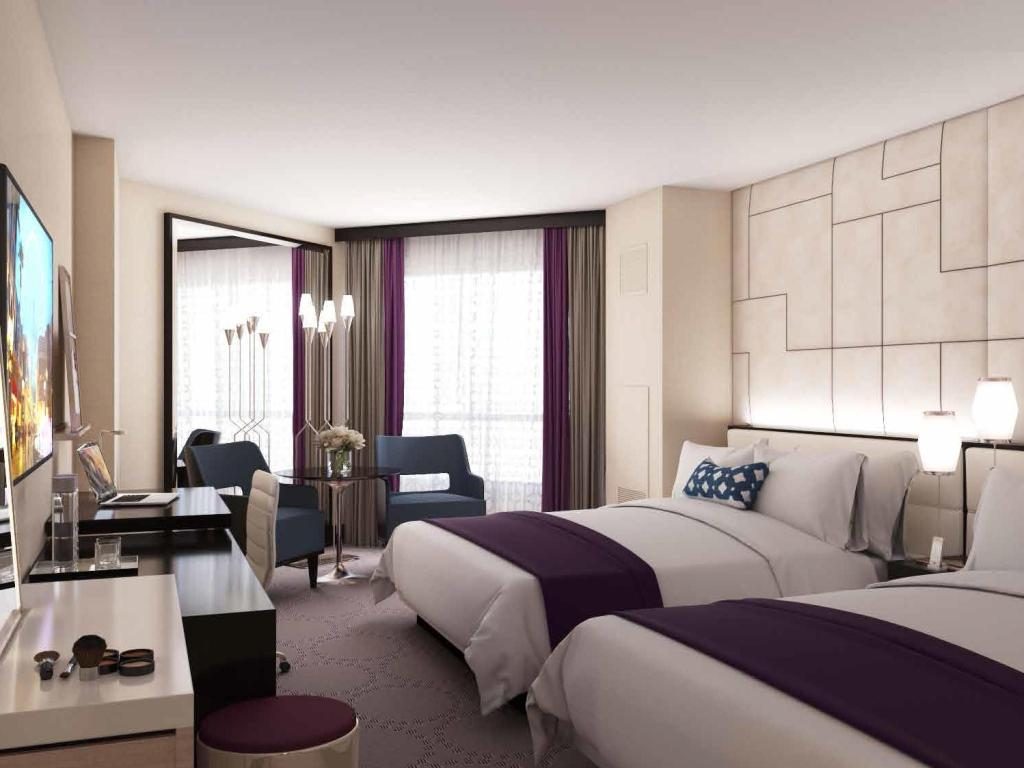 Entertainment
Harrah's Las Vegas is not just a casino or a hotel but is also a great place to enjoy various forms of entertainment. The location hosts some of the greatest shows in Vegas and there is always a full event calendar. From comedy shows to magic shows, it is all available right at Harrah's.
The Piano Bar offers an amazing line-up of live entertainment including Las Vegas Karaoke and a Dueling Pianos show. As for concerts and live performances, Harrah's Las Vegas is home to The Righteous Brothers concerts and there is also the chance to catch Menopause The Musical at Harrah's. Want some magical entertainment? The Mac King Comedy Show is an afternoon show that offers humor and magic. Some other comedy shows that can be enjoyed include The Comedy Lineup and Tape Face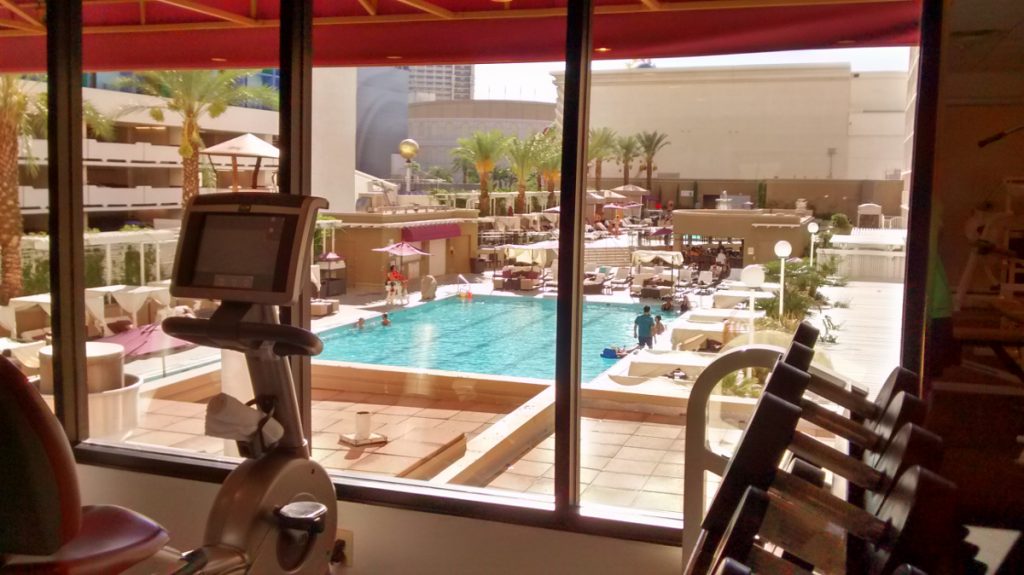 There is also some adult-only entertainment offered, such as X Country, which is a topless revue that features dancers that perform to a variety of country chart-toppers.
There are also a number of boutiques and shops right on the property that offers the chance to browse for jewelry, cologne, crystals, collectibles, and so much more. Some shops include Higuchi. Marshall-Rousso, Tower of Jewels, and Harrah's Essentials.
A day of relaxation can be enjoyed with any visit to the venue at Harrah's Las Vegas pool and spa. The outdoor heated pool is immaculate and features poolside cocktails and comfortable chairs and lounges. There is also a pool menu that is available. At the spa, take some time to relax with a pampering spa treatment or massage. The spa is known to offer amazing services such as a Butterfly Effect Facial, Metamorphosis Hydrating Wrap, Cocoon Massage, and other great treatments.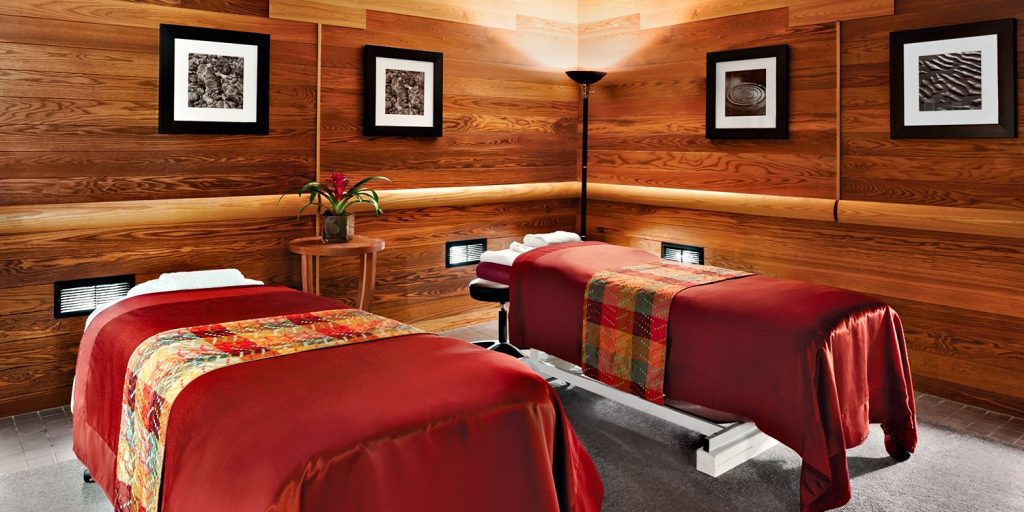 Gambling
At this amazing casino, hundreds of the latest and greatest slot games scattered around the gaming floor. The slots are the main attraction and these games can be enjoyed without having any special skills or strategies. Here, there are endless choices of traditional three-reel slot games. Along with the latest and greatest video slots, featuring multiple paylines and great bonus features.
Progressive Slots
The casino is also home to awesome progressive jackpot games that can offer thousands, even millions in payouts. One of the most popular progressive jackpot slot games found at Harrah's Las Vegas casino is Wheel of Fortune, a game that has been developed by IGT.
This game can be played for multiple denominations, but the dollar machine is one of the top choices. A $2 bet is required to be eligible for the jackpot, but this will provide the chance to win millions from a single spin. Willy Wonka is another top-rated progressive game that attracts much attention at Harrah's Las Vegas. Willy Wonka is a penny slot and it is one of the more affordable jackpot games on the casino floor.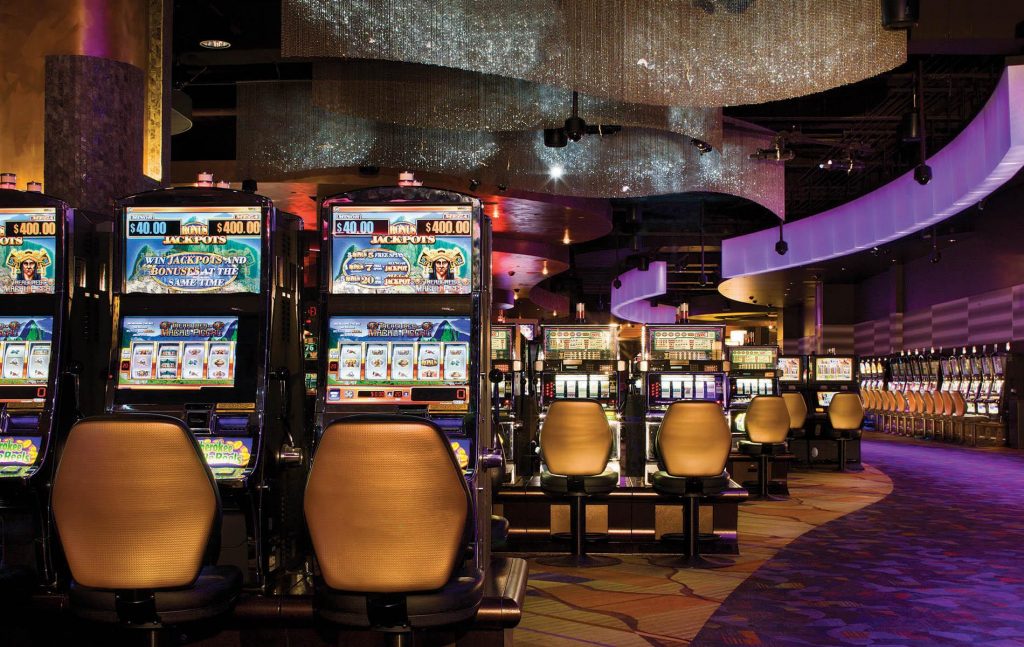 At Harrah's Las Vegas Hotel and Casino, there are also daily, weekly, and monthly slot tournaments that are scheduled, available to all guests of the casino. Events take place Monday-Friday next to the Piano Bar and offer the chance to win $1,500 in Reel Rewards.
Table and Card Games
The casino not only offers a massive collection of slots but great table and card games that can be found on the casino floor. These include some of the most popular games like Blackjack, Baccarat, Let It Ride, Pai Gow Poker, 3 Card Poker, Roulette, Craps, and so much more.
There are over 80 table games that are featured and these all support a variety of betting options. Harrah's Las Vegas also caters to VIP members and high rollers with the offering of VIP tables where the stakes and payouts are quite high.
Poker Room
The poker room at Harrah's Las Vegas may not be large, but it is loaded with action. Here, twelve poker tables and the only cash games that are run here are $1/$2 No Limit Hold Em games. The buy in for these games will range from $100 to $300. At times, there are also some mixed poker games being offered, but these are not regularly scheduled in the room.
The poker room does host a variety of poker tournaments and some of these can offer the chance to win a seat to the WSOP event. There are five different no-limit tournaments held each day. One of the main benefits of this smaller poker room is the offering of free drinks and food service at the tables.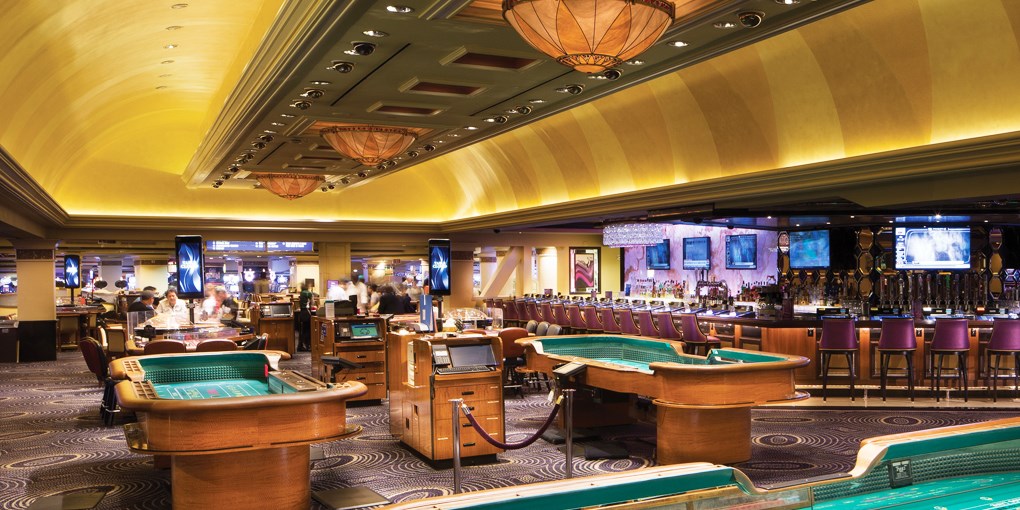 Harrah's Sportsbook
Harrah's Las Vegas Race and Sportsbook is a new addition to the casino and here, visitors will be able watch games and events on more than 30 televisions. The sportsbook offers the ability to place all types of sporting bets on markets from around the world. In the sportsbook, a full service bar is available and the atmosphere is relaxing and inviting. The sportsbook is a medium-sized venue and there is not much seating, so it may be pretty packed during popular game times. When placing any sports wager at the sportsbook, rewards points will be earned. The amount of points earned will be slightly lower than when playing games on the casino floor. For every $20 that is bet on a sporting event, 1 tier point will be earned.
Restaurants
At Harrah's Las Vegas Hotel and Casino, there are number of dining establishments that will satisfy the tastebuds. The main restaurants on site include Flavors, Toby Keith's I Love This Bar & Grill, Ruth's Steakhouse, Oyster Bar, Fulton Street Food Hall, Ice Pan, and Starbucks.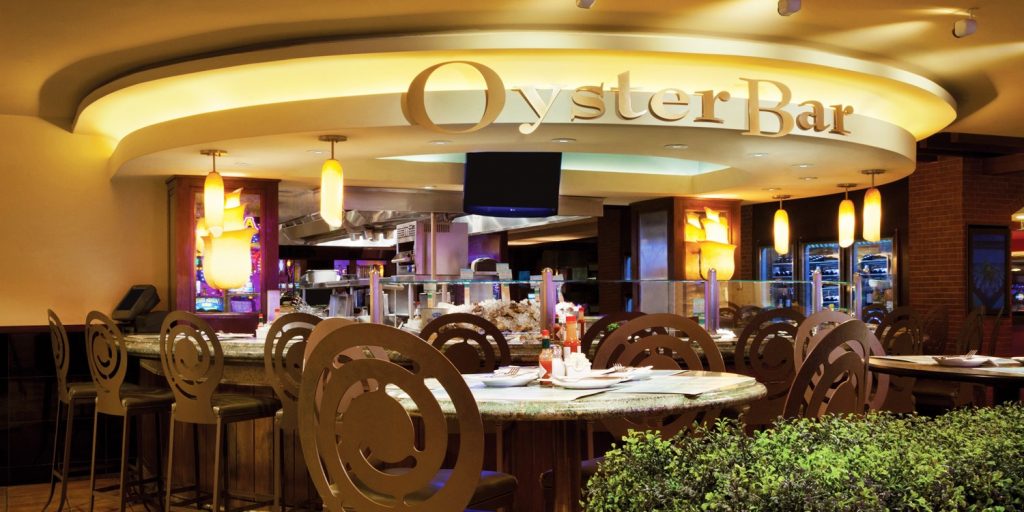 Flavors is a buffet restaurant that is quite entertaining and offers many menu selections. Breakfast, lunch, and dinner are served here and on the weekends, there is an amazing champagne brunch that is served. Flavors is a casual dining establishment that offers affordable prices. For some of the best steak dishes in Vegas, be sure to check out Ruth's, located on the second floor of Harrah's. The restaurant offers two private dining rooms and it is completely surrounded by glass, offering an amazing view of Vegas.
Gamblers in search of light dishes and simple menu options will benefit from some of the bars and clubs that are located in the hotel and casino areas. The night club and bar at Carnival Court offers a basic menu and some great drink options and also features live music. The Signature Bar offers a huge array of draft beers and beer cocktails and is open 24 hours a day. There is also The Piano Bar and Numb Bar, both serving up the very best liquors and beers on a daily basis.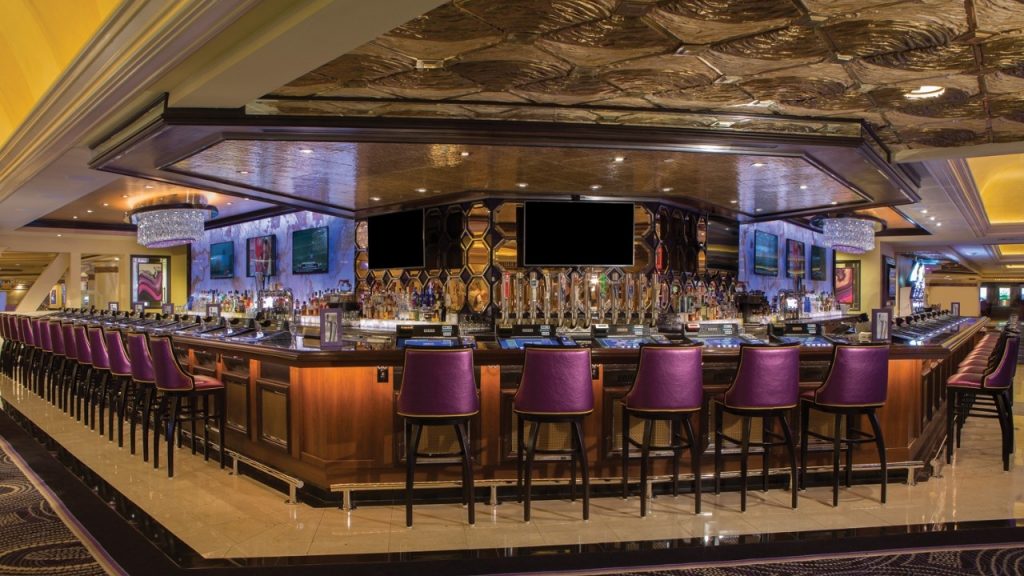 Conclusion
Harrah's Las Vegas Hotel and Casino may not be the most luxurious or newest resort in Vegas, but it is one that will surely provide a thrilling Vegas experience. In addition to a massive gaming floor, there is always something to do and enjoy. The venue has some of the best restaurants on the Strip and there is always the option to sit back and relax with one of the many shows that are scheduled on a regular basis. Harrah's Las Vegas Hotel and Casino offers an affordable option to enjoy the thrills and action of Vegas. Also with some amazing forms of entertainment and fine dining, this venue remains a popular destination.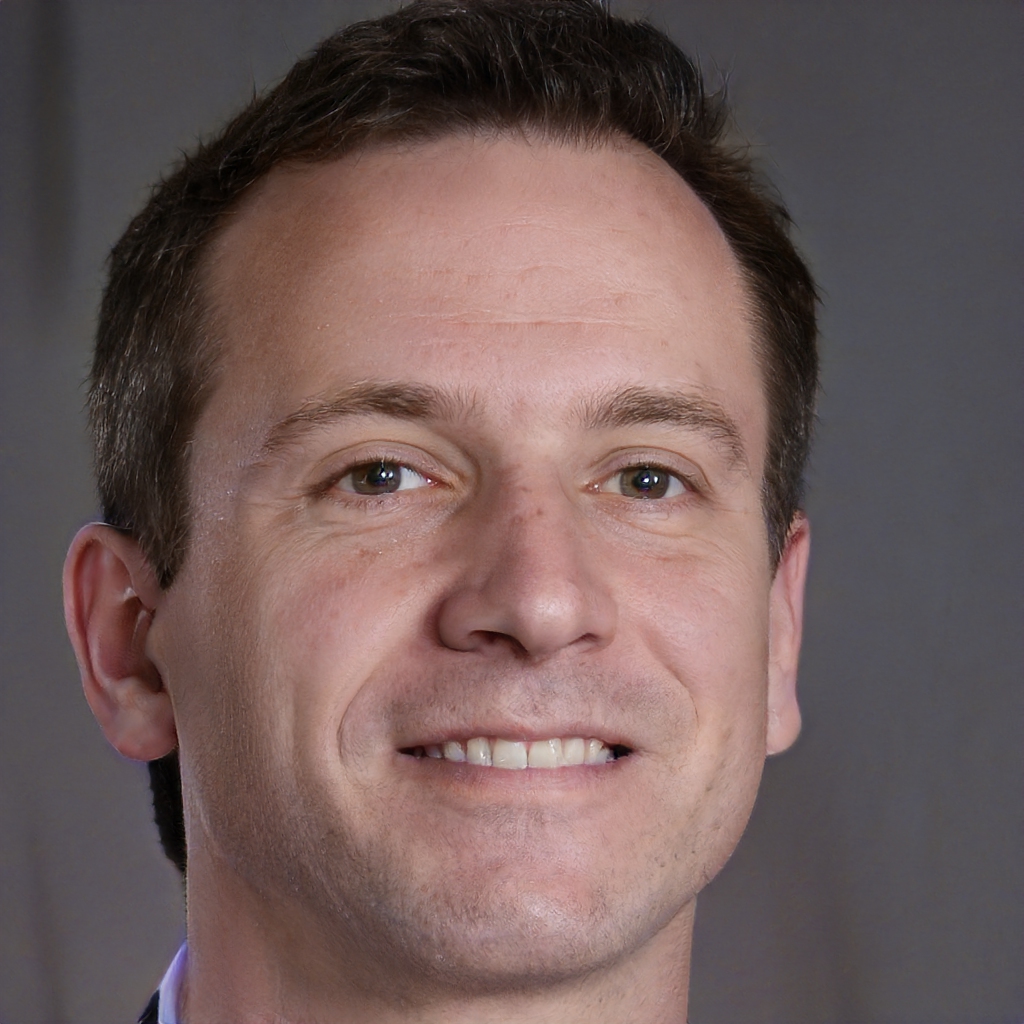 Author
Herb has spent years working in the gambling industry, helping to provide gambling entertainment. He started from the land-based casino and then moved to the iGaming industry and joined our team as an author with great knowledge of the Las Vegas casino industry. His unique approach is the key to our content creation strategy. Do you need the latest bonuses and promotions; Herbert Hanson is your man with great knowledge.