The Mirage Las Vegas is a Polynesian-themed resort plus casino located on the Strip. The resort was originally built by Steve Wynn (an art collector and real estate businessman) and is currently owned as well as operated by MGM Resorts International. It was designed by interior designer Roger Thomas and architect Joel Bergman. The Mirage Las Vegas was built on the site previously by the Castaways and before this, the Red Rooster Nite Club. The original marquee sign located in front of the resort is the world's largest free-standing marquee.
The resort was proposed with a 565-million dollar initial cost. Financier Michael Milken helped in financing the project by selling 525 million dollars' worth of mortgage bonds. It was the first ever resort built with Wall Street money using junk bonds. This project went over budget, becoming history's most expensive hotel-casino with a 630-million dollar construction cost. The distinctive gold windows of the hotel get their beautiful color from real gold dust that was used in the tinting process.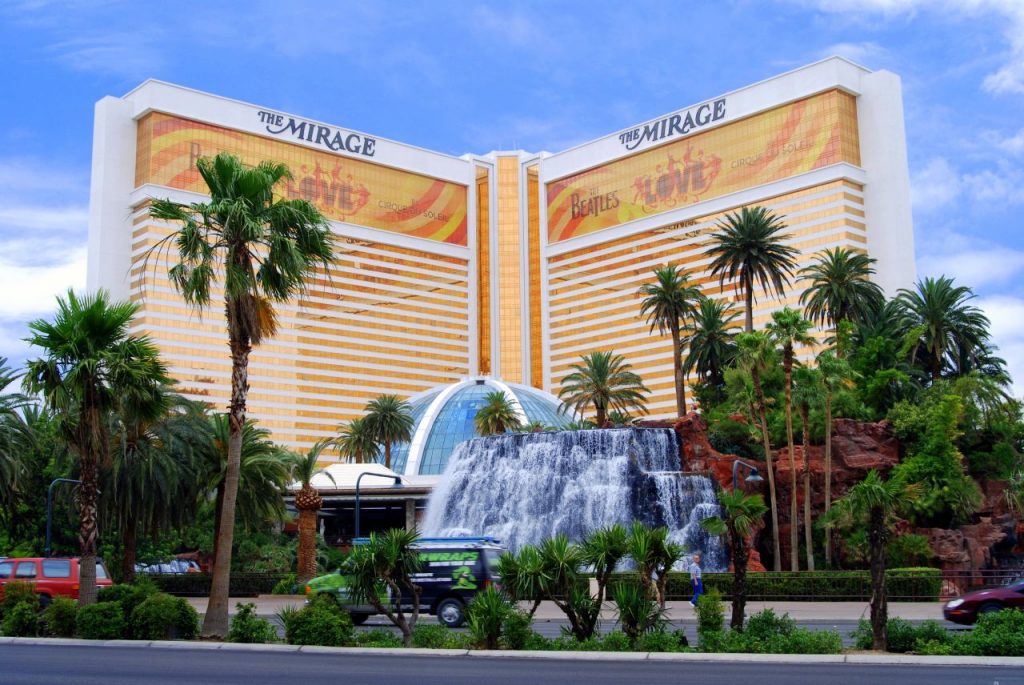 The Mirage Las Vegas opened its doors to guests on November 22, 1989. When it was opened, The Mirage was the world's largest hotel. The 29-story hotel tower was built in a Y-shape design; this concept was later used by Mandalay Bay, Monte Carlo, and Las Vegas' Treasure Island resorts. The construction of this resort is considered noteworthy because Wynn set a new standard for Las Vegas resorts, and it's widely considered as the father of today's Vegas.
One of the original luxury resorts on the Strip, the Mirage Las Vegas is a striking mix of Vegas glitz and tropical greenery. Parade by the erupting volcano out front and then into the posh gambling house, with its exotic flowers and plants and airy atmosphere. The vibe is more refined when compared to the younger party hotels on the Strip.