The Cromwell Las Vegas is a luxury boutique hotel plus casino owned by Caesars Entertainment Corporation. It is located on the Las Vegas Strip and was formerly Bill's Gamblin' Hall & Saloon and Barbary Coast. The property was Empey's Desert Villa site from 1952. It became Barbary Coast in 1979. Michael Gaughan built the casino, and it was opened to the public on March 2, 1979.
Over time, the property, together with others that Gaughan owned, became Coast Casinos Inc. Boyd Gaming acquired the Barbary Coast in July 2005. Boyd bought the 4.3 acres of land that the hotel occupied in September 2005. Before the purchase, the hotel was leasing the land.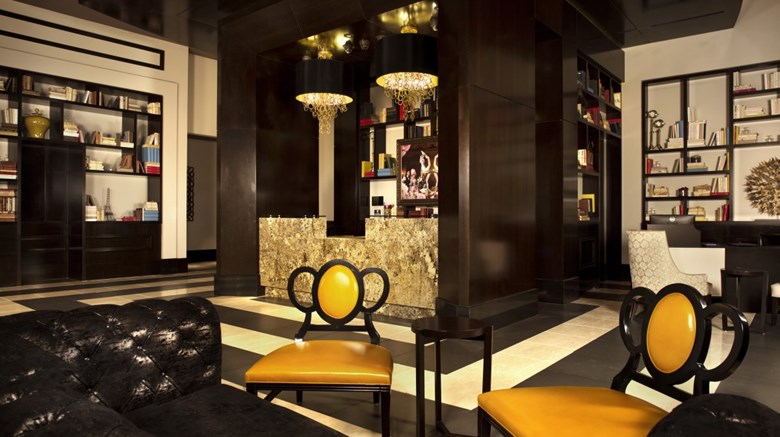 Boyd Gaming gave the Barbary Coast to the gaming corporation Harrah's Entertainment, and they were given the 11-acre site of the demolished hotel-casino Westward Ho on the Strip, to be used primarily for the $4.8-billion project. On February 27, the Barbary Coast closed and reopened the following month rebranded as Bill's Gamblin' Hall & Saloon, in honor of Bill Harrah (the company founder).
On February 4, 2013, Bill's closed for a complete renovation to turn it into a contemporary luxury boutique hotel. In March 2013, Caesars Entertainment Corporation announced that the hotel would undergo complete renovation at a cost of 185 million dollars and changed into an outpost of Gansevoort Hotels chain of luxury boutique hotels based in New York, with a 40,000 sq. ft. casino, 188 rooms, and 65,000 sq. ft. indoor/outdoor nightclub/beach club overseen by Victor Drai.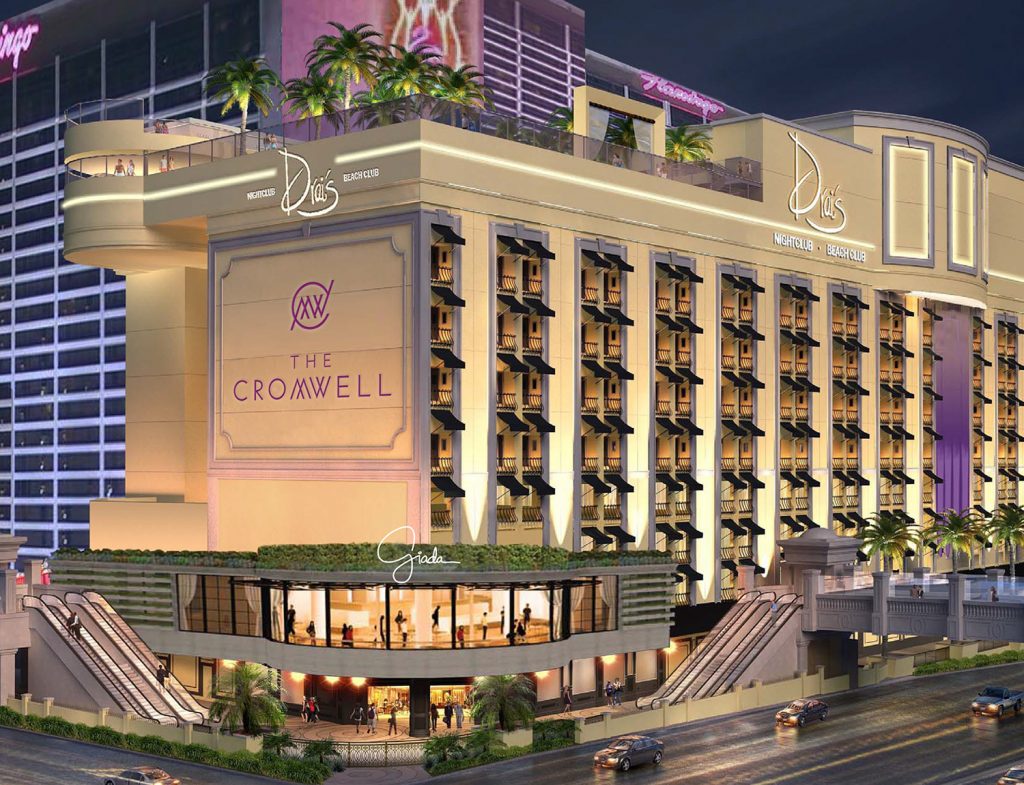 However, in October 2013, Caesars Entertainment Corporation ended its agreement with Gansevoort Hotels and stated that it would continue with Bill's redevelopment without the Gansevoort name. On January 31, 2014, Caesars confirmed that the name of this hotel would be The Cromwell Las Vegas. On April 21, 2014, the hotel had a soft opening to the public. From May 21, 2014, the guest rooms were available to the public.
The Cromwell Las Vegas Hotel and casino is fashionable, with whimsically patterned carpeting and gleaming chandeliers. The combination of Hollywood Regency styles and luxury boutique is classic.