Located at 9777 Las Vegas Boulevard South Las Vegas is the South Point Las Vegas Hotel and Casino. A 24 stored high hotel tower and over 90,000 square feet of casino make up the South Point Las Vegas. The casino is operated and owned by Michael Gaughan and is the primary sponsor of his son Brendan's race car.
Construction began in 2003 by South Coast Casinos with plans for a hotel tower and casino space. It opened in 2005 and was the first mega resort south of the McCarran International Airport. Hotel tower had 662 rooms and it was renamed the South Point Las Vegas Hotel and Casino after it was sold to Michael Gaughan in exchange for his stock in Boyd Gaming.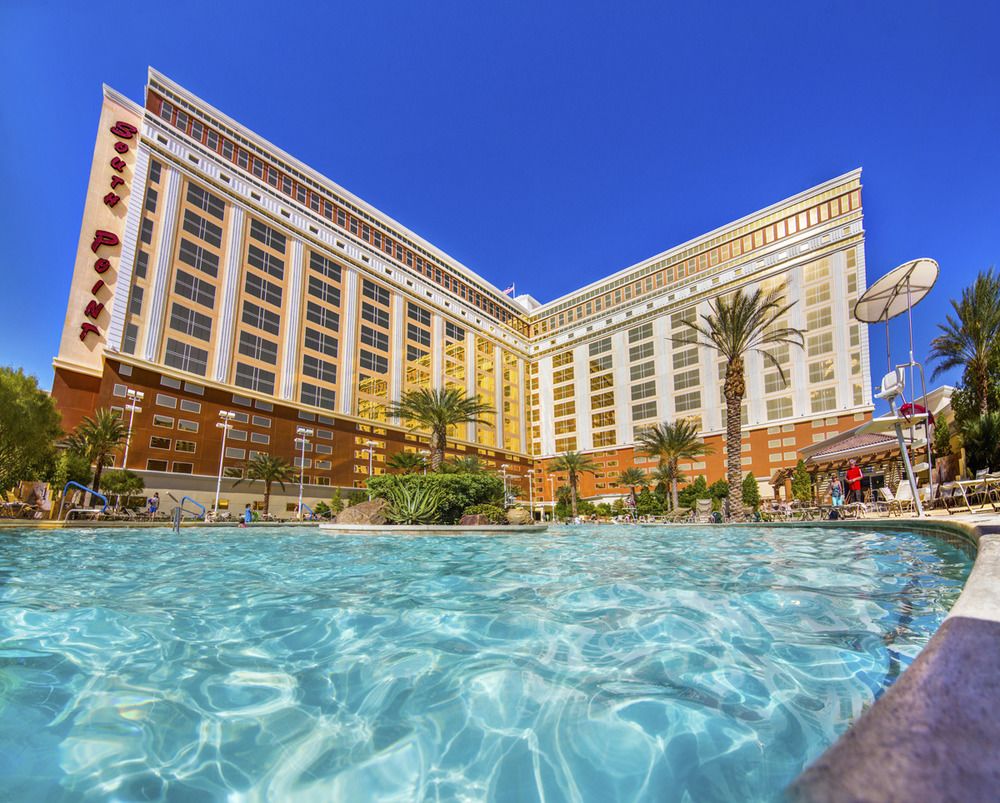 2007 saw an expansion of hotel rooms adding 830new rooms with construction of a third tower block. From the air, the towers made a T shape. Completed in 2008, five food and drink spaces, 10,000 square feet of convention space were added as well as more rooms. Room is now total 2163 and is one of the largest hotels in Las Vegas. In 2010 The Grandview Lounge was added.
South Point Las Vegas Hotel and Casino has made several appearances on TV and cable TV:
2006 NBC Poker after Dark and ESPN Pro-Am Poker Equalizer, GSN High Stakes Poker were all filmed or televised from here
Host for Jerry Lewis's MDA Telethon 2006 to 2011
South Point Bowling Centre next door site of 2014 PBS World series of Bowling
2012 Travel Channel Vegas Stripped took a look at the behind-the-scenes operation of South Point Las VegasCasino
Netflix series Real Rob