SLS Las Vegas is a hotel and casino owned by the Meruelo Group and located on the Strip in Winchester, Nevada. It was formerly called Sahara and was in operation under this name from 1952 to 2011 (59 years).
The first casino that was built on this site is topped Club Bingo; it opened in 1947. In 1952, Milton Prell, the owner of the casino, replaced it with a new hotel-casino known as Sahara. Located just outside Vegas, it was the 6th resort to open on the Las Vegas Strip. Max Maltzman designed the resort, and it was built by Delbert Eugene Webb, an American real estate developer. The porte-cochere entrance, which is topped by a beautiful onion-dome minaret, was built to set the hotel's warm Moroccan flavor as well as hospitality for arriving guests.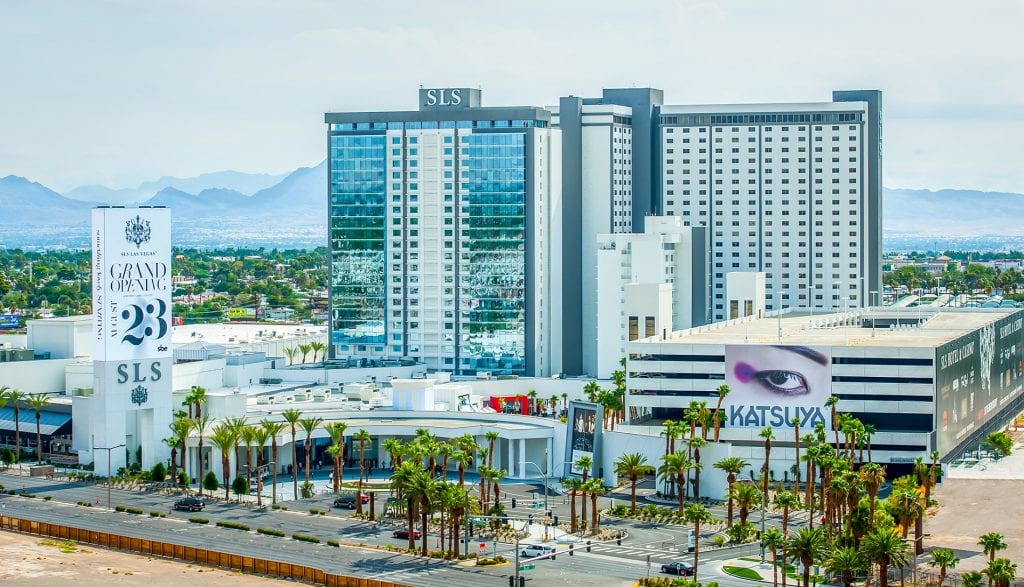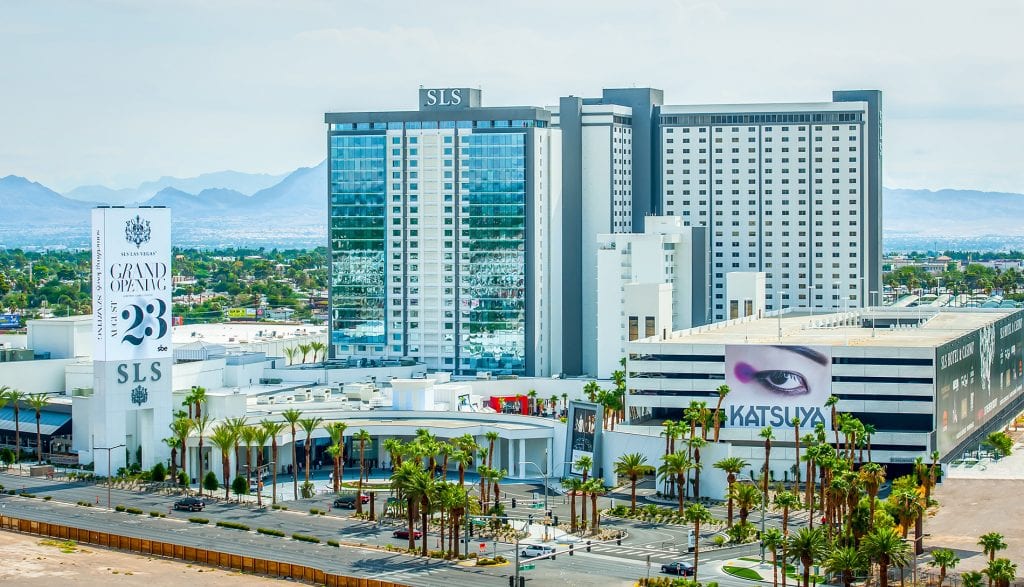 In 1959, the hotel constructed the Tunis Tower, the first Strip's high-rise tower. It was designed by the American architect Martin Stern Jr. The tower had 14 stories, making it Nevada's tallest tower at that time. Del Webb purchased the hotel in 1961. In 1982, Paul Lowden's Archon Corporation purchased Sahara for 50 million dollars. Bill Bennett bought the property in 1995.
In March 2007, Stockbridge Real Estate Group and Sam Nazarian agreed to buy the Sahara for $300 to $400 million. On May 16, 2011, the Sahara shut down. On February 14, 2013, Sam made an announcement about the groundbreaking for the 415-million-dollar conversion of hotel-casino into the SLS Hotel and Casino Las Vegas. It only took one year for the project to be ready and on August 23, 2014, the renovated property reopened. The Meruelo Group purchased the property in 2018.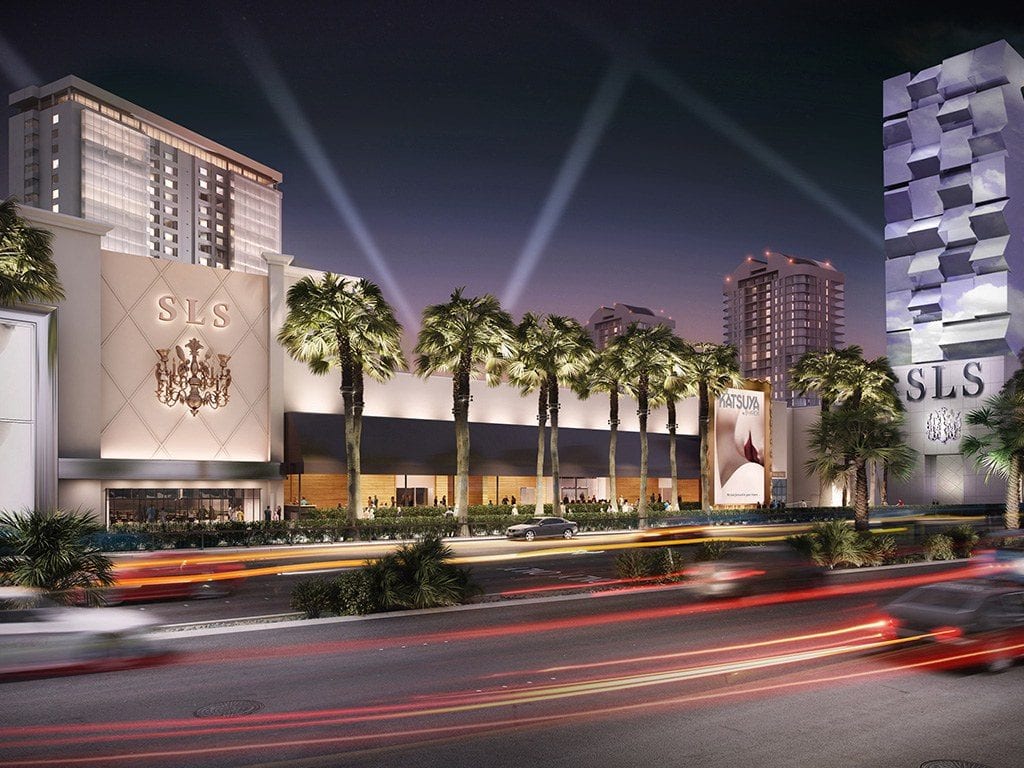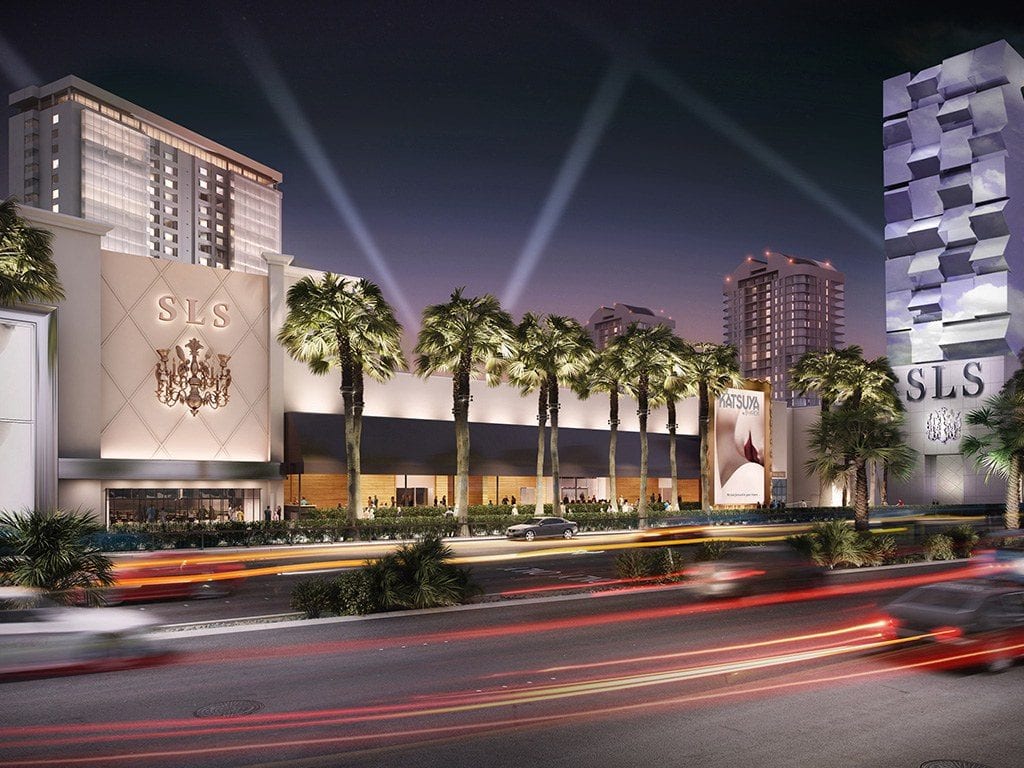 The alien-looking sculpture outside the resort's main entrance makes it stand out. The insignia-laden walls overlooking the oversized art and velvet couches give the place an impressively smart and fashionable, nightclub-like ambiance.