Formerly Aladdin, Planet Hollywood Las Vegas is a hotel plus casino owned by Caesars Entertainment; it is located on the Strip. Edwin S. Lowe, a toymaker and game entrepreneur, originally opened Tally Ho hotel on this property in 1963. It used to be the only major hotel located in Nevada, Las Vegas that didn't include a casino. Tally Ho hotel closed at the end of 1963 and Kings Crown Inns of America purchased it and reopened the property and renamed it King's Crown Tally Ho.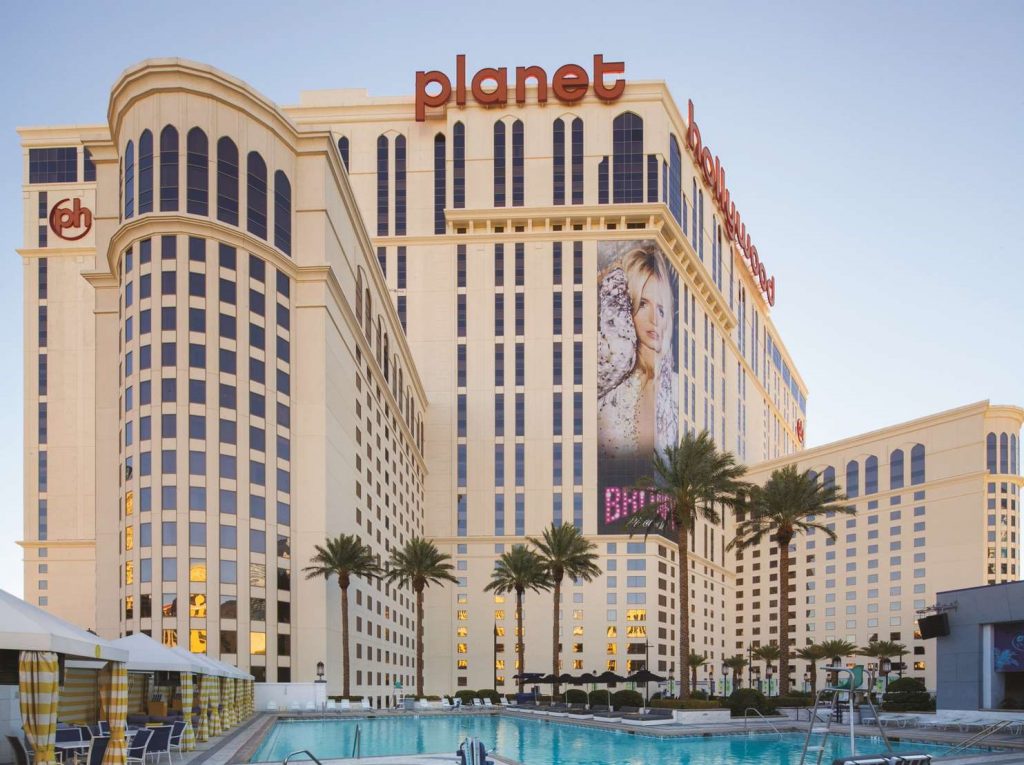 In January 1966, the hotel was sold to Milton Prell and started an extensive 3-million dollar renovation of the property and reopened it on April 1966 as the Aladdin. In 1972, a hotel tower with 19 stories was added. After several ownership changes, this hotel was closed in 1997. In 1998, the Aladdin was demolished to make room for the new Aladdin, which opened in August 2000. Due to financial difficulties, the new Aladdin was sold to a partnership of Starwood Hotels and Resorts Worldwide and Planet Hollywood, and the name was changed to Planet Hollywood in 2007.
In December 2009, Caesars Entertainment Corporation, which was formerly Harrah's, started its process to take over the property by purchasing some of the debt the resort had. Starwood Hotels and Resorts Worldwide dropped its affiliation on January 16, 2010 so that Caesars could take over the operations of the hotel. Nevada Gaming Commission gave Caesars the approval of taking over the property on February 18, 2010. On February 19, 2010, Harrah's officially became the owner of the property.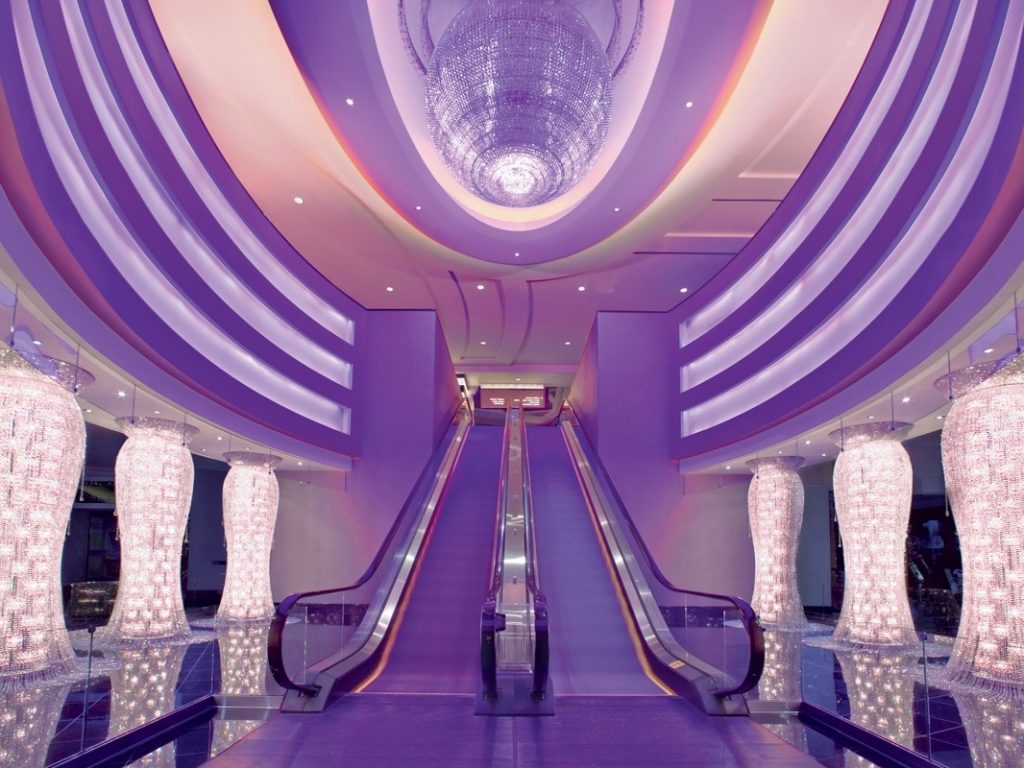 The interiors of Planet Hollywood Las Vegas are contemporary and overall it is an accessibly fashionable atmosphere. The main allure at Planet Hollywood Hotel and Casino Las Vegas are the big-ticket entertainment draws that rides a combined wave of nostalgia and youthfulness. Expect world-famous names performing every night plus a brash mix of dining and gaming options that epitomize the newer generation of Las Vegas resorts.