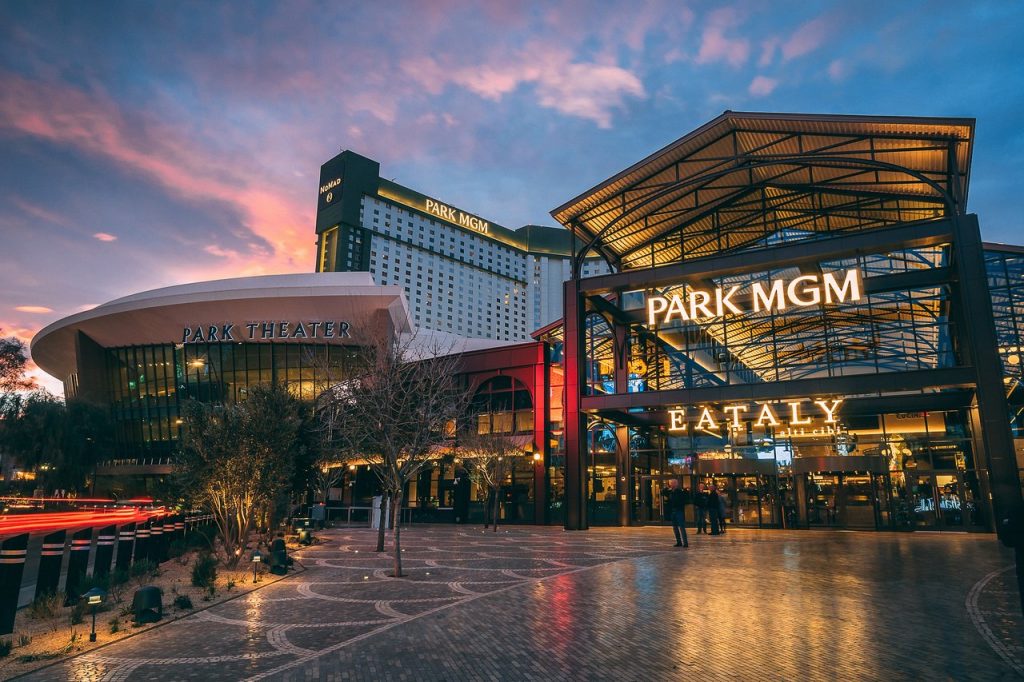 Park MGM Las Vegas is situated on part of the site where the Dune hotel and golf course was located. In 1992, Mirage Resorts bought the Dunes and closed it in early 1993. On May 1994, Gold Strike Resorts and Mirage made an announcement about a joint venture to construct a 250-million-dollar hotel-casino targeting budget-conscious guests, on 43 acres of the Dunes site. In March 1995, the ground was broken for this hotel. In June 1995, Gold Strike was acquired by Circus Circus Enterprises and the company took over its role and started managing the project.
On June 21, 1996, Monte Carlo opened its doors to the public. The cost of building the project was $344 million. The Park Theater with 5,200 seats located at the Monte Carlo hotel-casino was built and opened at the end of 2016. The park had residencies by Cher (Classic Cher) and Ricky Martin (All-In).
When Monte Carlo was rebranded and called Park MGM Las Vegas, it was named after The Park, an entertainment and dining district that opened to the public in April 2016. The upper floors were converted into NoMad Las Vegas, a boutique hotel that features a new Eataly restaurant. On May 9, 2018, the property name was officially changed to Park MGM.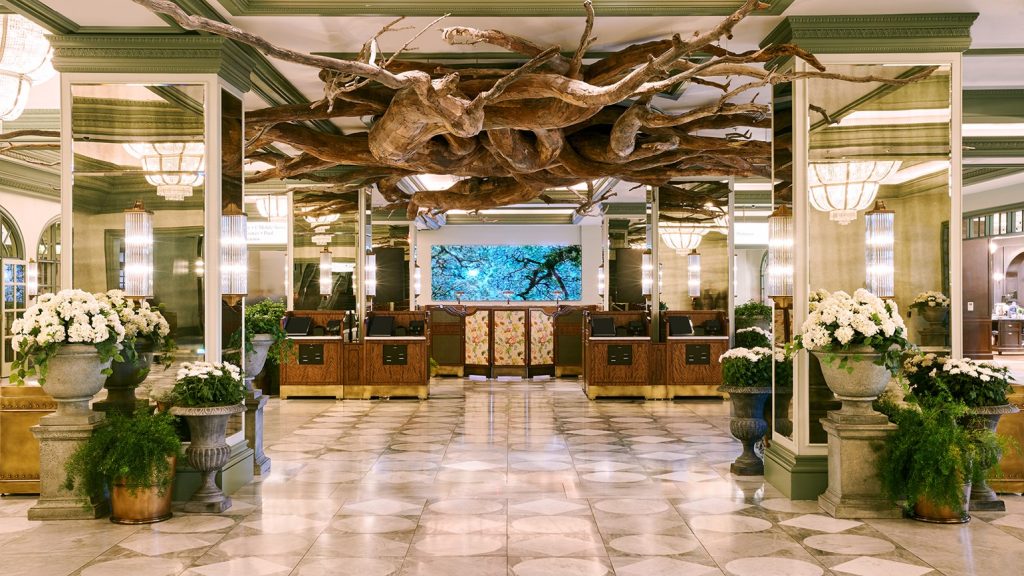 This MGM reincarnation certainly feels like an amazing natural evolution, and it has understated beauty with more stylish, adult feel than most of its peers located on the Las Vegas Strip. The elegant interior design mixed with impressive, thoughtful bars and restaurants makes for a remarkable but mature ambiance.