Harrah's is one of the well-known names in Vegas and if you have ever visited this gambling city. You will surely have heard of Harrah's Las Vegas Hotel and Casino. The property was originally built back in 1971. It was also the home of a Holiday Inn that featured in the River Queen Casino. Over the following years, many changes were made, including the addition of towers and a newly constructed hotel.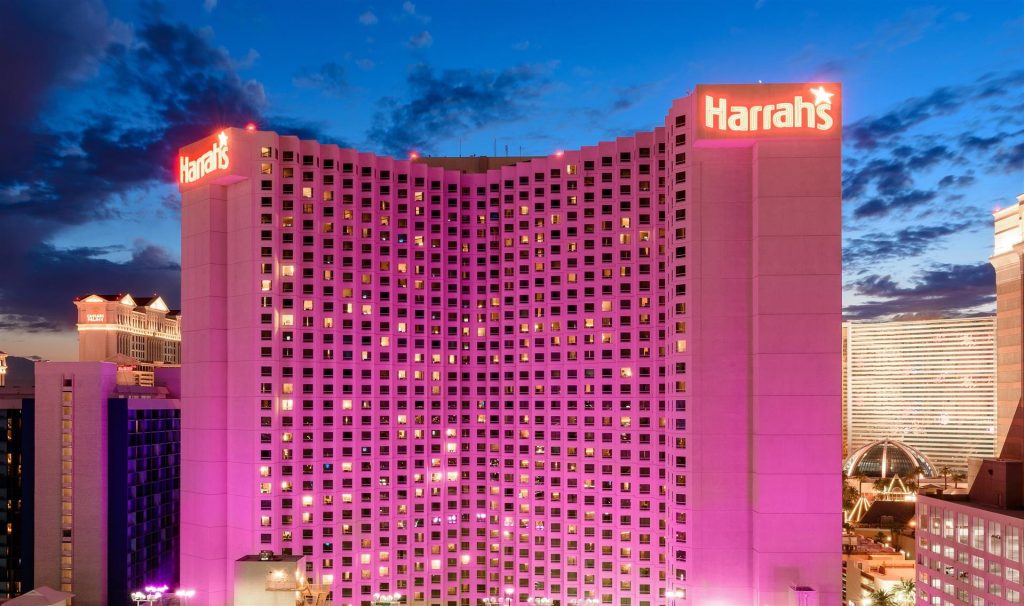 In 1992, the hotel was once again changed and was renamed to Harrah's Las Vegas. This property is owned by Vici Properties and is operated by Caesar's Entertainment. While the hotel and casino did maintain the riverboat theme for many years, this was also eventually changed. Now, a visit to Harrah's Las Vegas Hotel and Casino will offer an exciting carnival theme. The location has undergone many renovations over the years for you to enjoy from modern décor, the latest casino games, and exceptional dining options.
The highlight of Harrah's Las Vegas is the offering of things to do. There are many restaurants, bars, clubs, and forms of entertainment right on the property. As for gambling options, be sure to check out the massive gaming floor, where the best slots and table games are featured, all providing various betting options and stellar payouts.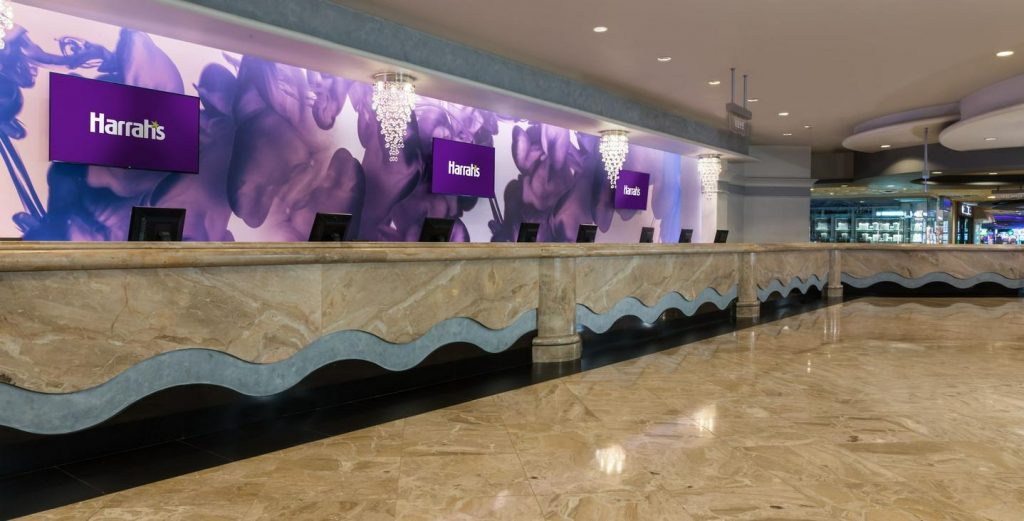 While Harrah's Las Vegas Hotel and Casino is not the newest or most luxurious establishment in Vegas. Harrah's is one that continues to draw attention as it's best known for offering a large selection of casino games. For a thrilling and rewarding experience with slots, poker, table games, or other casino games, Harrah's Las Vegas is definitely a top choice in Vegas.