Located in a planned community in Henderson Nevada, Green Valley Ranch Las Vegas Casino and Spa is operated and owned by Station Casinos. In March 2000, Station Casinos said they would build a resort and casino in Green Valley Ranch Las Vegas expected to cost $280 million. There is 8 restaurants, a 13,000 square meter casino and 495 rooms and suites. The resort is next door to The District that is a mixed use development. Primarily a casino for the locals it was expected to attract many upscale tourists who didn't want to stay on the Strip.
Considered the finest luxury hotel in the area, Green Valley Ranch Las Vegas has been inspired the Mediterranean. The pool and gardens have been carefully designed to give you the feeling of the lush Mediterranean. Here you will find classic elegance and the height of luxury.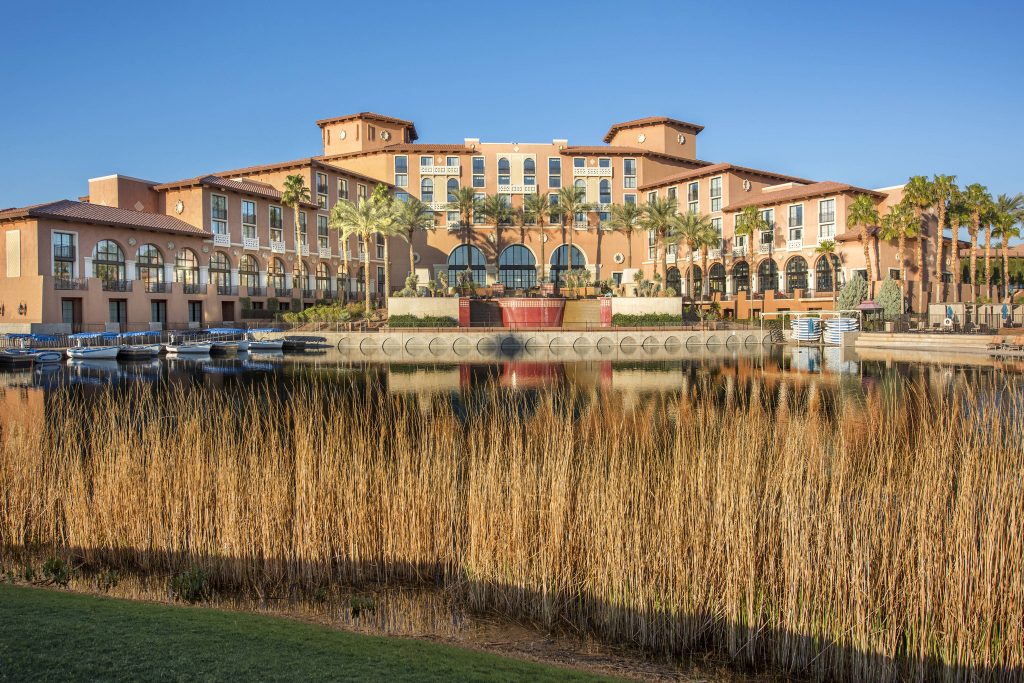 Green Valley Ranch Las Vegas has appeared on TV and movies.
2004- a TV series for the Discovery Channel and Travel Channel was filmed here on running a casino
CSI-several episodes filmed here
2007-winner of the third season of Hell's Kitchen Rahman "Rock" Harper was awarded a 12 month contract as head chef at Terra Verde Restaurant
2012-Food Network featured the Tomahawk Steak