Table Games

Multi Wheel Roulette
Multi-Wheel Roulette
If you feel bored playing those standard European, American, and French roulette varieties, you will love this modern Multi-Wheel Roulette by Microgaming, one of the most renowned software producers on the market. This particular kind of roulette will bring the excitement to a whole new level thanks to the multiple roulette wheels spinning and helping you win considerable rewards.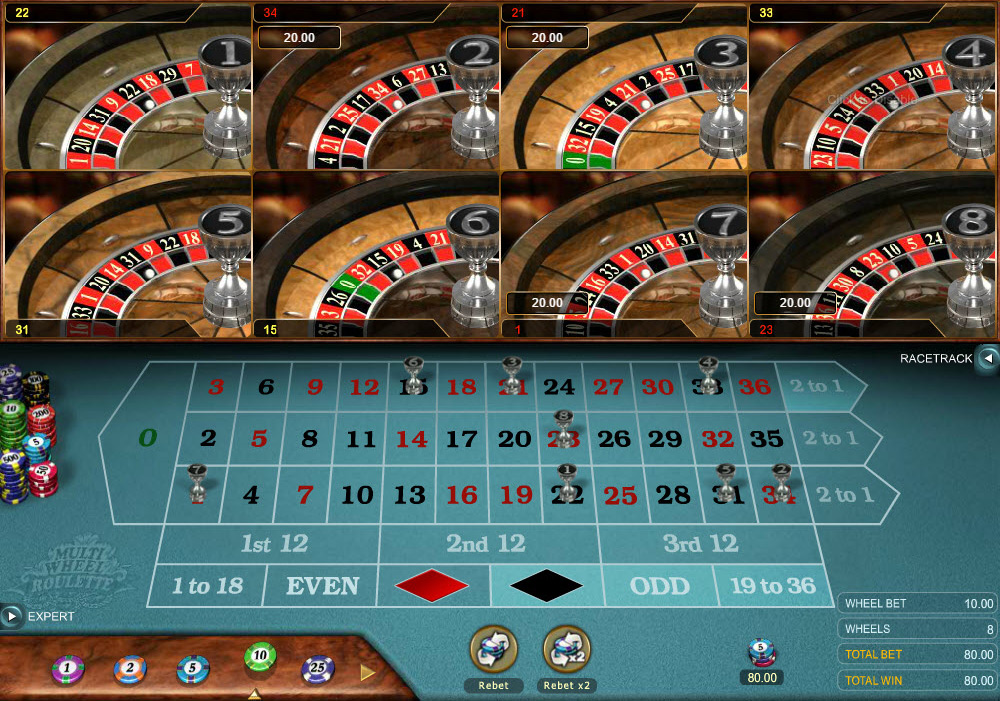 In this article, we are going to cover all the major characteristics of Multi-Wheel Roulette and the technical details such as the RTP, as well as different playing options you can use to maximize your chances of success. Read on!
Game Overview
As the name suggests, Multi-Wheel Roulette has multiple roulette wheels that spin at the same time and allow you to bet on all possible outcomes of their spins. The usual number of wheels you can bet on goes from 6 to 8, and the most important thing about this type of roulette is that the bet you make refers to all wheels. You can make a single bet that corresponds to all wheels, or many different ones until you reach the maximum betting limit.
The standard layout of this game corresponds to the standard European roulette with 37 pockets on the wheel that are coloured in red and black, and an additional zero pocket painted in green. With standard gameplay that is easy to master, both newcomers and experienced players won't have any problems learning the ropes of Multi-Wheel Roulette.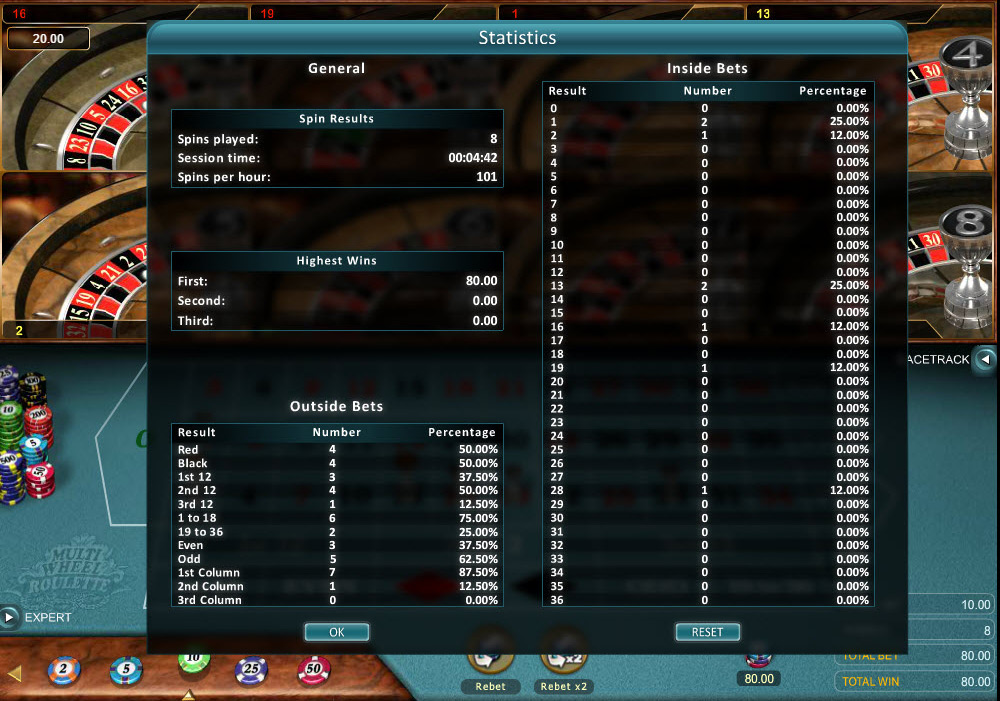 As far as the payouts go, the house edge for Multi-Wheel Roulette stands at 2.70%, which means that the theoretical RTP for this game is 97.30% — slightly higher than the RTP of American Roulette.
The most significant advantage of this game is the existence of multiple roulette wheels that immediately increase your chances of winning. Also, you can choose the number of active wheels in each spin by merely clicking on them. The gameplay has multiple functions, betting options, and tactics you can use to get the best of every turn.
The downside of it could be the visual representation of the wheels, since putting 8 different roulette wheels on one screen can make it feel a bit crowded and unclear.
Features
Despite a bit overwhelming yet sharp visuals, the design of the game is intuitive and very user-friendly. Also, the sound effects invoke the feeling of playing at some land-based casino, rather than in an online one.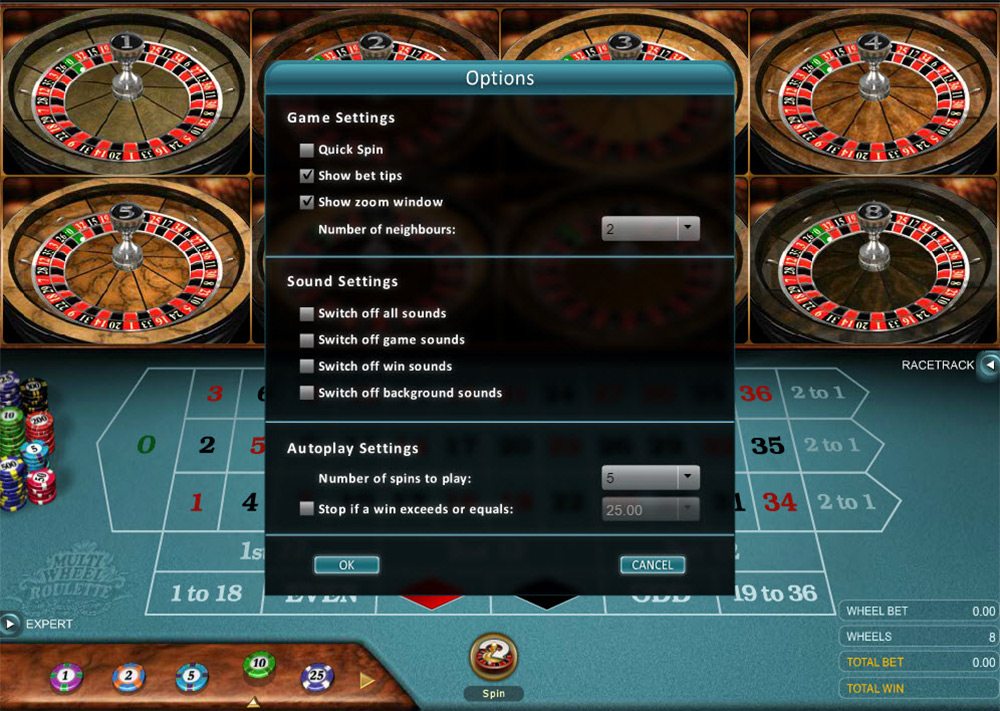 The betting options you have at your disposal are pretty much the same as with any standard European roulette, with both inside and outside bets, called and final bets, and so on. Also, there are cool additions of betting systems you can deploy, such as Fibonacci or Martingale, and that is particularly useful when you have 8 different wheels at play.
Furthermore, there are superb additional settings such as the fast play mode and the autoplay mode that allow you to play the game faster and instruct the computer to spin the wheels up to a 100 times with the wager you have set before.
The minimum betting limit is set at $1.00, while the maximum you can bet per each spin is $250.00, which makes Multi-Wheel roulette suitable for both beginners and high-rollers.
Conclusion
Multi-Wheel Roulette is an exotic type of European roulette that has multiple wheels and many exciting functions and features. The payouts in this game are substantial, and the house edge is only 2.70%, which gives you high odds of winning. We also really appreciate the intuitive design and numerous betting options within Multi-Wheel Roulette, so we have no problem recommending it to our readers. Give it a go and see for yourself. Good luck!
10 Feb 2020 | Adam Shaw | 0 Comments
COMMENT
SHARE
Top Casinos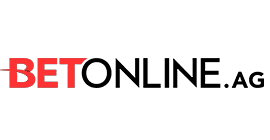 Get 100% up to $3000 on The First Three Deposits
Play Now
Read Review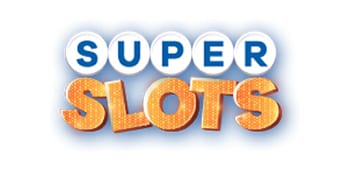 300% Match Bonus Up to $2000 with Bonus Code SUPER300
Play Now
Read Review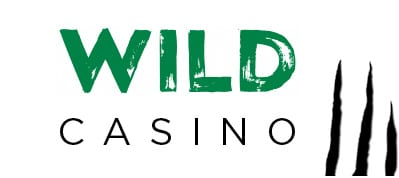 250% match bonus up to $1,000 with Bonus Code WILD250
Play Now
Read Review