Table Games

Key Bet Roulette
Key Bet Roulette
Key Bet Roulette is one of the most popular online roulette types made by SG Interactive (Scientific Games). Apart from the standard layout, this game also includes an additional socket on the wheel called the Key Bet position that can activate the bonus feature and bring you a lucrative reward.
Let's take a closer look at this game and all the special features incorporated in it. Furthermore, we will briefly discuss other important elements of this game, such as the RTP, design, graphics, animations, bets, special bets, and more.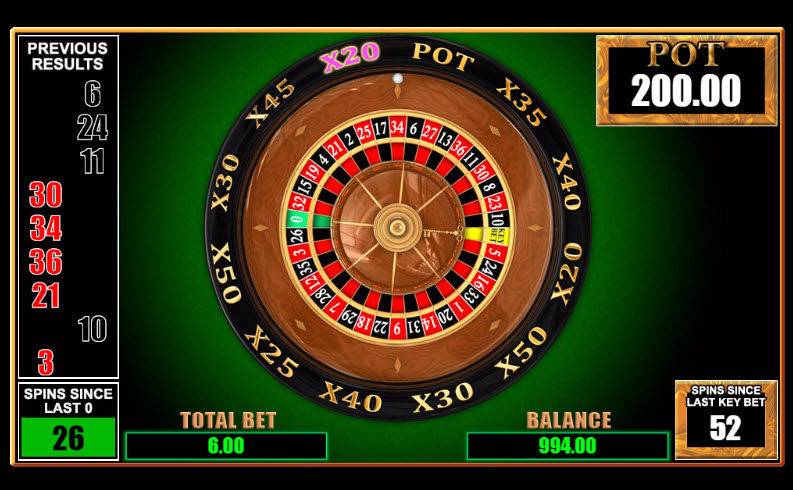 Game Overview
If we exclude the Key Bet position, the game is actually a classic type of roulette played by classic rules. The betting table layout of Key Bet Roulette is pretty standard — it looks just like the table of popular European land-based roulette. As a matter of fact, this game is actually entirely based on European rules.
However, what makes it more "American" is the Key Bet position that acts as the second Zero, thus affecting the overall RTP. Therefore, Key Bet Roulette has an RTP of 94.74%, which is slightly lower compared to some other online roulettes based on European rules (since most of them have only one Zero position).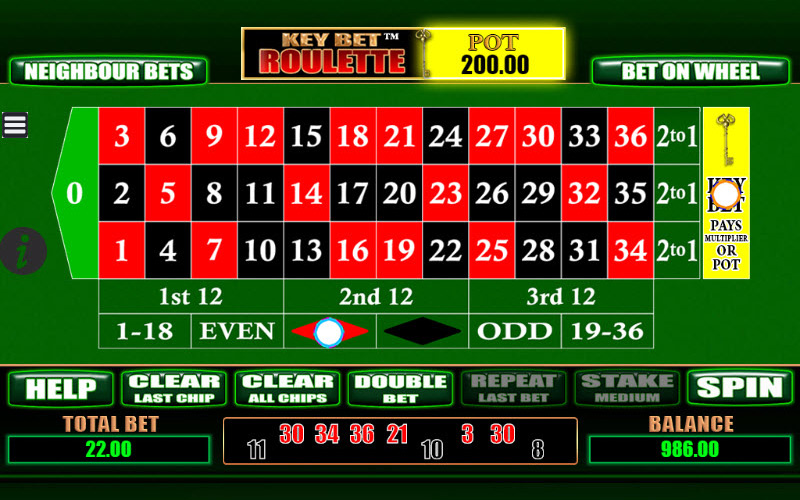 What makes this version of roulette different and worth your attention is pretty obvious. The game is not very different from standard types of online roulette, but the Key Bet feature makes all the difference. If you like placing side bets and enjoy taking a risk every now and then, Key Bet Roulette may be an ideal game for you.
The main disadvantage of this game is that statistics and other customizable options are not available, so if you like to adjust your game according to your preferences, you will not find a lot of choices. On the other hand, we already mentioned the main advantage of Key Bet Roulette, and now we are going to discuss it below. Read on!
Features
Scientific Games has always had a thing for innovation, which is their #1 feature in all of their online casino games, with Key Bet Roulette being no exception to that rule. Not to beat around the bush, the Key Bet feature is something that makes this game stand out from the crowd. It is the main reason why thousands of roulette lovers fell in love with it instantly.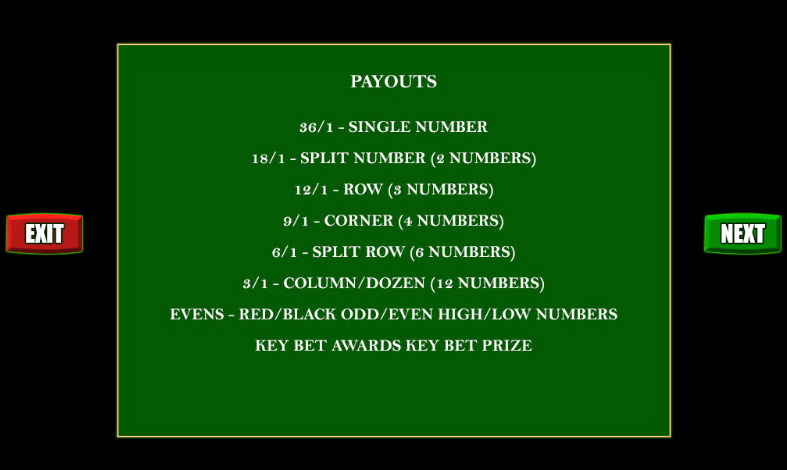 Namely, you can place an additional side bet that can help you win up to 100x your bet. Before the wheel is spun, its outer ring will turn and determine the multiplier for the Key Bet feature — it can be anywhere from 1x to 100x. The minimum betting limit is $1.00, while the maximum amount you can bet per spin is $250.00, which makes this game suitable for both beginners and mid-range players.
Key Bet Roulette may not be the perfect online roulette in terms of visual design. In fact, the betting table, which is the only thing you see before you click on the Spin button, is pretty simple with no special effects or smooth animations.
However, once you spin the wheel and the game screen is switched to it, you will notice that the animations and other visuals are actually pretty decent. However simple, the interface is very intuitive, which is all that matters in the end.
Conclusion
To sum up, Key Bet Roulette is one of those games that have perfect gameplay that is pretty simple and clear at the same time. Apart from all the standard features and betting options, the game also includes the Key Bet feature for people who like to place additional bets when playing online roulette.
10 Feb 2020 | Adam Shaw | 0 Comments
COMMENT
SHARE
Top Casinos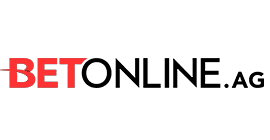 Get 100% up to $3000 on The First Three Deposits
Play Now
Read Review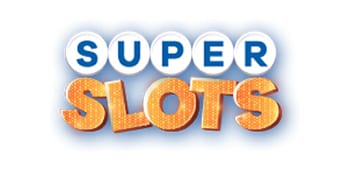 300% Match Bonus Up to $2000 with Bonus Code SUPER300
Play Now
Read Review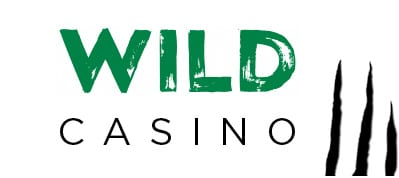 250% match bonus up to $1,000 with Bonus Code WILD250
Play Now
Read Review