Introduction HORSE Poker Review
HORSE poker is a popular poker game that encompasses five different games in one. The name of this game is an acronym derived from these poker variations:
This type of poker is considered to be the best test of one's poker prowess. That's one of the reasons why poker professionals around the world love it. To be good at HORSE, you need to know the ins and outs of five very different games, which you can only achieve after years of practicing.
HORSE is also a great way to make sure that the power at the table is evened out between players. That way, you ensure fair conditions against a player who is a specialist at one type of poker. 
Even though this game does not enjoy the level of popularity Texas Hold'em does, for example, it is still quite famous. Today, you can find it in many online casinos and on almost all specialized poker sites. It is also an official part of the World Series of Poker ever since 2002. Therefore, before you are allowed to call yourself a poker pro, you should first master HORSE poker. 
That's why we have created this article. In the remainder of it, we will teach you everything about the rules, the gameplay, and share several top tips and tricks to keep in mind when playing.
---
HORSE Poker Rules
As we have already mentioned above, HORSE is a variation of poker that consists of five games — Texas Hold'em, Omaha Hi/Lo, Razz Low, Seven Card Stud Hi/Lo, and Eight or Better. 
What we didn't mention is that all of these games are played in their fixed limit versions. Therefore, if you are a fan of no-limit Texas Hold'em, you will either need to change your preferences or skip this game. You won't be able to go all in and win rounds by scaring everyone into folding. This game requires time, patience, and strategy.
During a game of HORSE, it's crucial to always be aware of the game being played at the moment. If you are playing in a real casino, the dealer will notify your verbally and place a card with the name of the current game on the table. If you play online, the name of the current game will usually be written at the top of the screen.
When it comes to hand ranking, HORSE follows the standard ranking of all poker games. From the highest to the lowest, the winning hands are:
Royal Flush

Straight Flush

Four of a Kind

Full House

Flush

Straight

Three of a Kind

Two Pair

Pair

High Card
Moreover, it is important to note that the rules of individual games that HORSE consists of are not different than when you are playing them individually. 
---
How to Play HORSE Poker?
HORSE is a poker game played as one round of each of the games it consists of. Therefore, the game will begin with Texas Hold'em and end with Eight or Better. This is called one rotation or one orbit. After one orbit is done, the game goes back to Texas Hold'em, and another round of it begins. 
In tournaments, a rule of thumb is that the limits increase every time the game rotates. That way, the excitement is constant and the game does not last forever. 
After one round of a particular game is finished, the dealer announces that the next game will begin and deals each player the appropriate number of cards.
HORSE Poker Strategy
If you are still learning how to play HORSE or you feel that you need to sharpen your skills to win more often, you should check out the strategies we usually follow below.
1. Learn the Rules of All Five Games
You might think this is common sense, but you'd be amazed to learn how many players think this step is not necessary. Many players think they can excel in those games they know well and just get lucky when it comes to games they aren't particularly familiar with.
However, HORSE poker is designed in such a way that this is very difficult to achieve. The five games are diametrically different, so following the overall rules of the previous one will not work.
2. Distinguish Yourself in Your Favourite Games
When the turn of the game you are good at comes, you should start playing more aggressively than before. Play with higher stakes if you have a good hand; that will help you maximize the amount of money you can win during that round. 
On the other hand, lay low during the games you are not that good at to minimize the risk of losing money. It's poor poker etiquette to completely avoid playing games you don't know well, but there is nothing wrong with simply being careful.
3. Analyze the Players at the Table
When playing HORSE, you should try to figure out the strong and weak points of your opponents. Most players are very good at one game and average at others. You can use this knowledge to your advantage by attacking their weak spots. 
4. Keep a Cool Head
You got lucky or you played smart and you won the previous round. You might get carried away by that achievement and become reckless in the next round. However, that's something you should definitely avoid doing unless you have a very good reason. Not having control over your emotions can cost you a lot in HORSE poker.
---
Conclusion
If you read the article above carefully, you should now be ready to start playing HORSE. As you can see, this is one of the most interesting and the most complex poker games you can play. Therefore, it's advisable to take things slow and first master each game individually. 
If you are a fan of poker in general, you will have lots of fun playing HORSE. It is the favourite poker variation of professional players for a good reason. Just make sure to keep in mind the tips and tricks we have shared and avoid horsing around.
Make sure to check out all table games featured on VegasSlots.net like Craps, Poker, Blackjack, High Card Flush Poker, Mississippi Stud Poker, and much more.
10 Feb 2020 | Adam Shaw | 0 Comments
COMMENT
SHARE
Top Casinos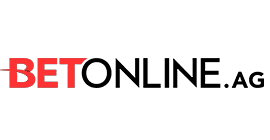 Get 100% up to $3000 on The First Three Deposits
Play Now
Read Review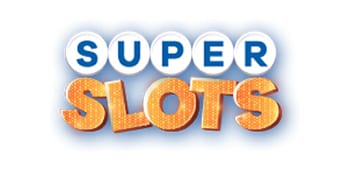 300% Match Bonus Up to $2000 with Bonus Code SUPER300
Play Now
Read Review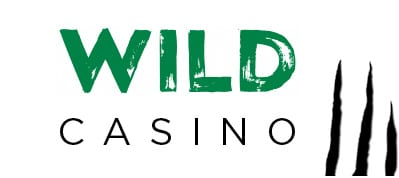 250% match bonus up to $1,000 with Bonus Code WILD250
Play Now
Read Review