Table Games

Four Card Poker
Four Card Poker – Rules and Strategies
Poker comes in many variations, and four-card poker is among the newest versions. While the game has some similarities with the Three Card Poker, it comes with its unique features that set it apart. Developed by Roger Snow and owned by Shuffle Master, this interesting game is available to casino gamers both online and in brick and motor casinos. It is also quite popular, probably because it is simple and easy to learn in addition to having low odds.
Just like with other variations, the four-card poker game comes with its unique rules and regulations. Below, we take a deep look at this type of poker, outlining the rules and how you can play the game for fun. We will also go over the house edge and some of the strategies you can employ to beat the house if you are looking to win some money.
---
About the Basics
To play this game, a 52-card deck is used. Another instrument is a special table that features three circles at the front. The circles are marked Aces Up, Ante, and Ante 1X to 3X.
How to Play the Game
To start playing, you make an ante wager. You also have an option of making the ante wager bet but this is not a requirement.
At the start of the game, five cards are dealt to the players. The dealer, on the other hand, gets six cards. The additional card is the house advantage but the dealer has to show one of the cards face up. The other 5 cards are used by the dealer to play.
Once you have looked at the face up dealer's card and your cards, you can make a decision to bet or fold. If you choose to fold, you will lose your ante, your aces up bet, or both. If you want to go ahead and place a bet, you can bet 1-3 times your ante amount. This means that if your ante is $10, you can bet $10, $20, or $30. The bet you make must match the previous bet.
After betting, you and other players are required to discard one of your 5cards and show your best card hands.  The dealer on the other hand exposes all his 6 cards and chooses the best poker hand to play. In order or rank, the best hands are:
Four of a kind: These are four cards of similar rank, for example four kings
Straight Flush: These are four cards that follow a sequence
Three of a kind: These are 3 cards of the same rank
Flush: These are 4 cards of the same suit
Straight
Two Pair
One pair
High card
The dealer is responsible for determining which hand is higher. In case the dealers hand is higher, you lose your ante including your raise. If you get a three of a kind hand or higher, you get a bonus even if the dealers hand is higher. The bonus amounts are as follows
2:1- Three of a kind
20:1- Straight Flush
25:1- Four of a kind
Aces up bet can make you a winner even when the dealers hand is higher.  The bonus amount in this case varies and depends on the casino offering the game.
---
Strategies
This is a fun simple game that can make you some good money if you have the right strategies. The top strategies include:
When to fold
– Fold if you have two 2's or less. Even though you may lose, your initial bet at this point, this is much better than losing more when you continue playing. You chances of winning with a pair this low are minimal.
When and how to play
Continue playing if you have anything between a pair of 3's and 9's.The least you should bet in this case is an Ante X1. If you get a pair of 10's and above, you can bet up to an Ante X3.
Bet 3X for 2 Aces or higher
If the dealer's face-up card is lower than your Js, Ks, and Qs pairs, bet 3X
Bet 1X if you have a 9s or a 10s pair
Bet 1X if you have pair of 4s all the way to 7s
Fold if you have a pair of AKQ or 2s. In case a rank in your hands matches that of the dealer, you can bet 1X.
It is important to note that while a good four-card poker strategy will give you an edge, it cannot guarantee a win. Poker like most casino games is a game of luck, and sometimes you can win big even when the odds are not in your favor. Go with your gut feeling and do let the cards to always guide your moves. Above all, have fun and let winning come second.
---
Rules
Only the players making the Ante bet can decide on whether to raise or fold.
The players and the dealer's hands are compared to determine the winner. The one with a higher hand wins.
Only two bets are available: the Ace Up and the Ante
The player keeps the best 4 cards that make up the High Rank Hand
In case the player wins, there is an even money payout
---
Why Play Four Card Poker
If you are a poker fun, you should definitely try this variation. The game is also ideal for beginners since it is simple to learn. It is worth a try if you are looking for a game that will engage your mind and if you are lucky, win you a tidy sum of money.
10 Feb 2020 | Adam Shaw | 0 Comments
COMMENT
SHARE
Top Casinos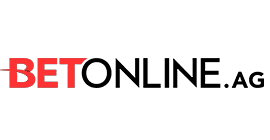 Get 100% up to $3000 on The First Three Deposits
Play Now
Read Review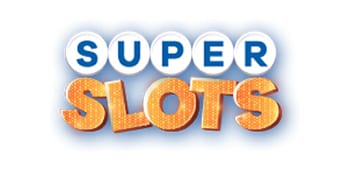 300% Match Bonus Up to $2000 with Bonus Code SUPER300
Play Now
Read Review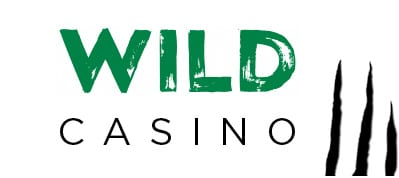 250% match bonus up to $1,000 with Bonus Code WILD250
Play Now
Read Review