Double Ball Roulette
If you like playing roulette and you want to double the excitement a standard game of this kind offers, you should definitely try Double Ball Roulette. In this review, we are going to discuss everything you need to know about this unique casino game.
We will talk about the game's rules, RTP, video and audio aspects, betting options, limits, and more. On top of that, we are going to tell you why we consider this FELT Gaming creation to be a must-play title.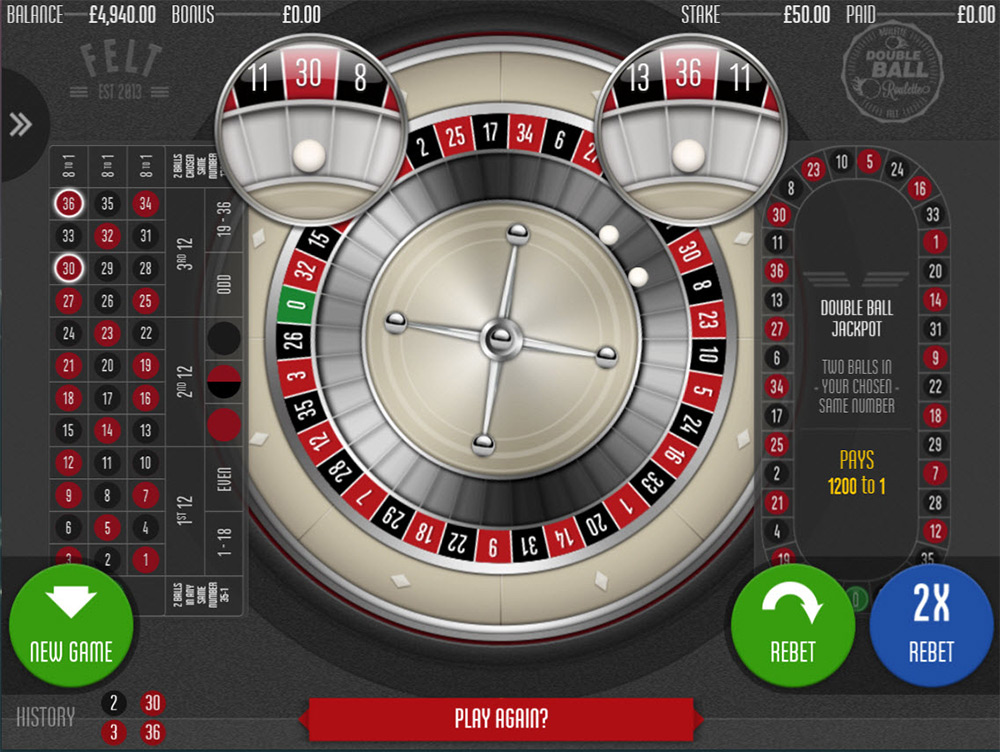 Read on and learn how to play Double Ball Roulette online!
Game Overview
The rules of the game are based on European roulette. That means there is only one Zero on the wheel and the same bets can be placed just like in the standard European version of the game. Inside, outside, and call bets are all there.
So what makes this roulette variation different then? Well, instead of one, there are two balls spinning on the wheel. That makes the rules of the Double Ball Roulette slightly different. Namely, inside bets can be successful if only one of the balls hits the right number. For outside bets, however, you will need both balls to hit the target.
Because of these special rules, the house edge in Double Ball Roulette varies between 2.78% and 5.89%. The RTP is 97.3%.
The main advantage of this game over other roulette variations is that the two balls create many more opportunities for a player to win. The player can strategize when deciding which bets he/she wants to make, as inside bets double the chances of winning, while outside bets reap more rewards.
If we had to select one disadvantage of Double Ball Roulette, it would have to be that the game is not yet available everywhere. On most casino sites, you will only see standard European, French, and American roulette tables. Double Ball is still a rare version of roulette, so good luck finding it online.
Features
Double Ball Roulette has a couple of special features we haven't mentioned so far.
The first one is that you can bet for both balls to fall into the same pocket. You don't have to pick a specific number, and the balls can fall into any pocket for you to win. The payout here is 35:1.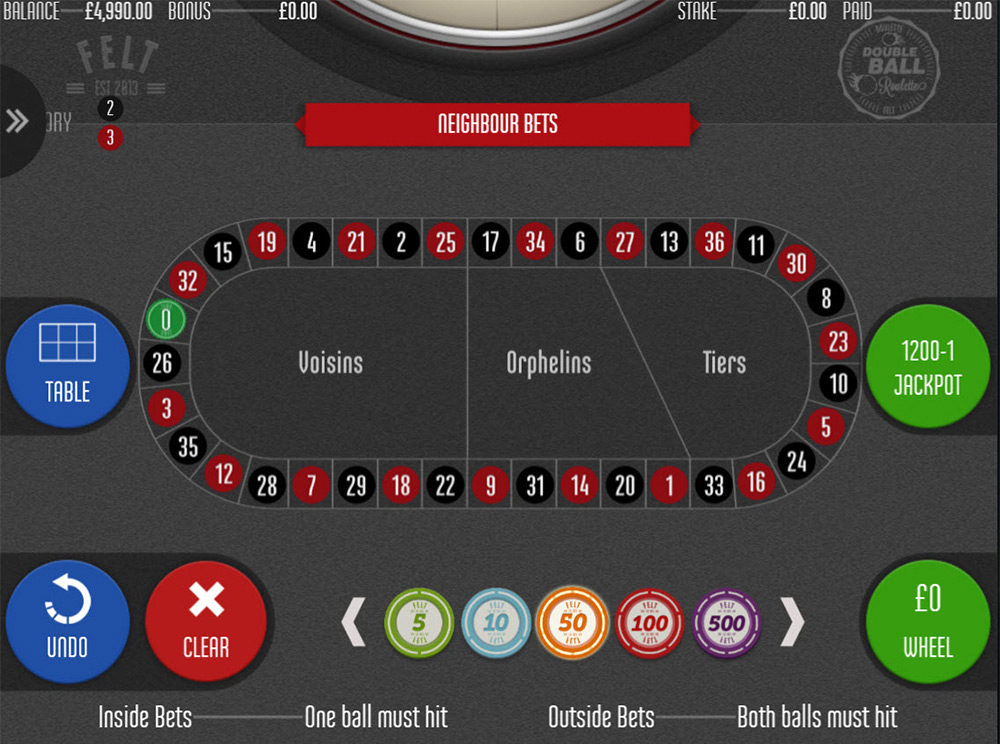 A special jackpot bet is also available. If you're lucky enough to have both balls fall on the number you wagered on, you will win a jackpot with the payout of 1200:1.
Betting limits range from 10 cents to $1000. The game runs smoothly and video and audio effects are of high quality. The layout with the neighbour bets is one click away and so is the part where you can take the double-ball jackpot bet.
Conclusion
Double Ball Roulette from FELT Gaming is a unique casino game that is definitely worth trying out. The two balls spinning on the wheel make things twice as entertaining, and a couple of extra betting options give you an opportunity to win big. The game is based on European roulette, so if you're familiar with this version of the game, you will have no problem learning how to play Double Ball.
The lower betting limit is 10 cents, which makes this game ideal for beginner players who like testing the waters before going all out. The graphics are great, and the overall quality of the software is impressive.
So if you'd like to try something different and more exciting when it comes to roulette, Double Ball Roulette is the game for you.
Good luck!
10 Feb 2020 | Adam Shaw | 0 Comments
COMMENT
SHARE
Top Casinos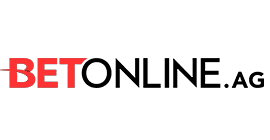 Get 100% up to $3000 on The First Three Deposits
Play Now
Read Review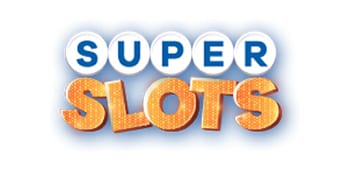 300% Match Bonus Up to $2000 with Bonus Code SUPER300
Play Now
Read Review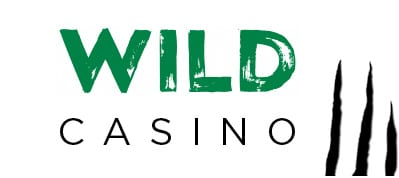 250% match bonus up to $1,000 with Bonus Code WILD250
Play Now
Read Review