Table Games

American Roulette
American Roulette
American roulette is one of the three main variants of roulette, and the one that is the most popular in casinos throughout the States. This version of roulette is known for having the least favourable house edge of 5.26%, which is significantly higher than its European (2.70%) and French counterparts (1.5%). For this reason, the game tends to be less popular in European casinos.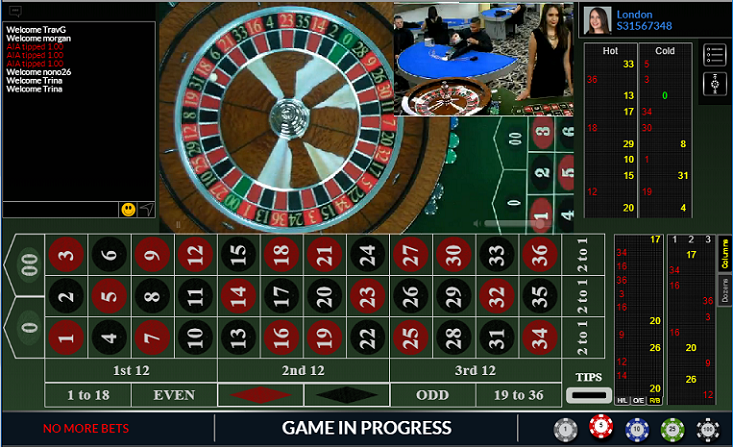 In terms of rules, playing American roulette online is simple and easy. The wheel is divided into 38 divisions (numbers), and the objective is to predict the number on which the ball will land. After you've made up your mind and come up with a prediction, you can place a bet on either a single number or a group of numbers. Once all bets have been made, the dealer will spin the roulette wheel, and if the ball finds its way into the pocket with the number you've bet on, you get paid.
Those who want to try out American roulette online should be aware of the fact that the ball has an equal probability to settle on any number.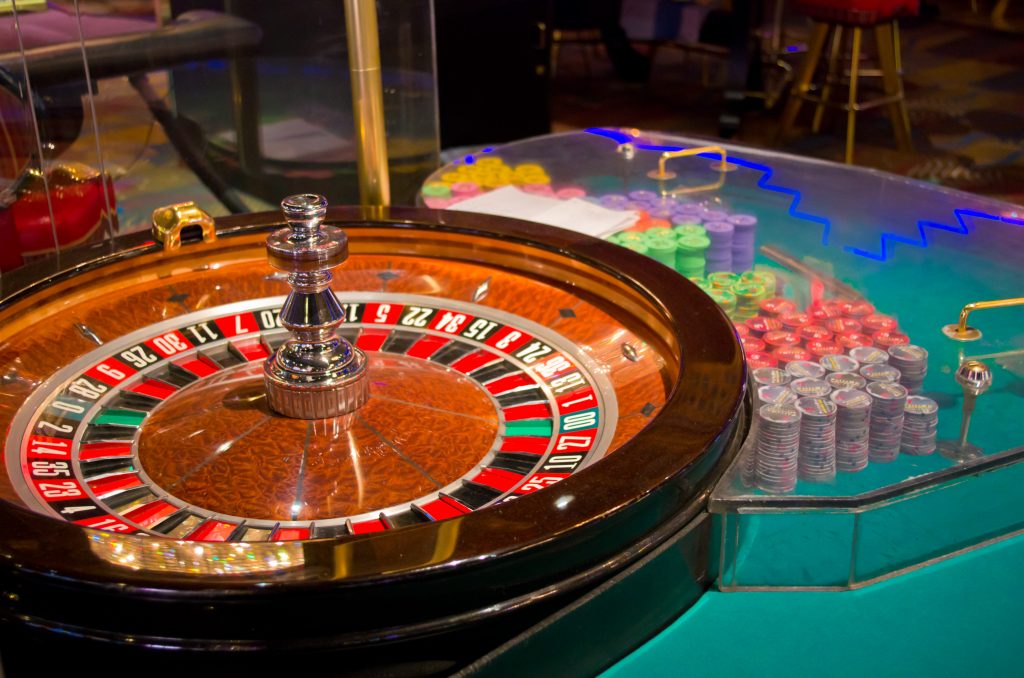 In this article, we're going to break down the differences between the three most popular roulette variants. Also, we're going to show you the best places for playing American roulette online and talk about what makes American roulette better (or worse) than other versions.
RNG
If you want to play American roulette online for real money, you might as well look for reputable gambling sites that offer lucrative welcome packages to new customers. Before making a decision, we recommend that you also take into consideration factors like the legitimacy of the site, payment methods that the gambling site supports, and the variety of games.
With that in mind, we've composed a short list of casinos that could suit your needs, along with software suppliers that were responsible for developing roulette games on the site:
All of the above-mentioned software providers are the leading names in the online gambling industry. Regardless of which casino (software provider) you choose for playing American roulette online, you'll find that they all share the same principle of the game. There are some subtle differences between playing American roulette online in each of these casinos, but they are mostly regarding the graphics and design.
So the biggest advantages of playing American roulette online are:
Fairness of the game is ensured by independent companies that perform regular audits, so you can rest assured that the outcomes of spins are genuinely random.  

You can play from the comfort of your home.

You can grab a welcome package to boost your bankroll and prolong your gaming experience.
Now let's take a look at some of the downsides of playing American roulette online:  
The outcome is determined by a Random Number Generator instead of a real-life dealer.

You can't withdraw your money instantaneously.

There are withdrawal limits (especially important for high rollers).
Live Dealers
Although online casinos do their best to make their online gaming experience feel real, even the most sophisticated graphics can't mimic the live roulette experience unless you play live dealer roulette online — a game that combines the fun and excitement of live casino games with the convenience of playing from home.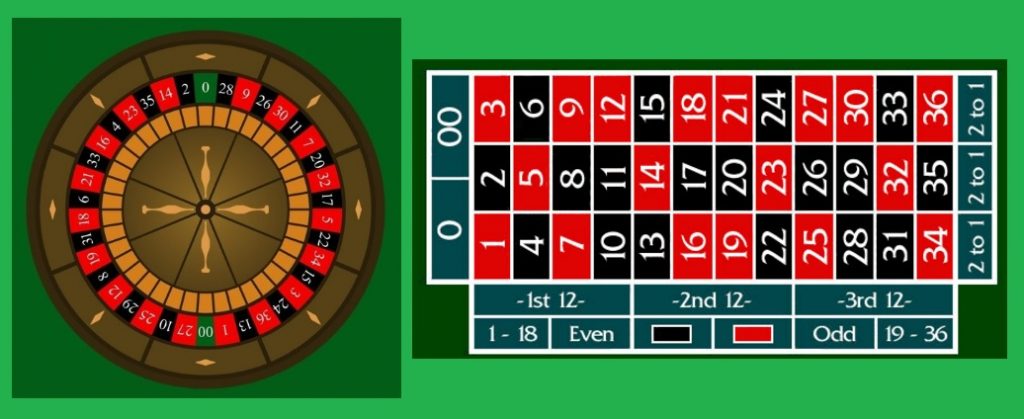 While playing American roulette online might not be the most popular choice among players, there are some spin-offs you might consider trying out. Just like American roulette, these derivations are also played on a 38-slot wheel. However, the Double Zero slot is replaced with a bonus slot.
One of these derivations is a 38-slot variation that caught our attention was Key Bet Roulette — a game developed by SG interactive as well. This variation of roulette features a bonus slot that, when triggered, gives you a chance to win an additional amount of money.
Another one of the most exciting examples of these derivations is the Monopoly Roulette that also has 38 slots, but features a "Hot Properties" slot that, when triggered, takes you to the Bonus Game of Monopoly. This unique blend of monopoly and roulette was brought together by SG Interactive and can be played in Leo Vegas casino.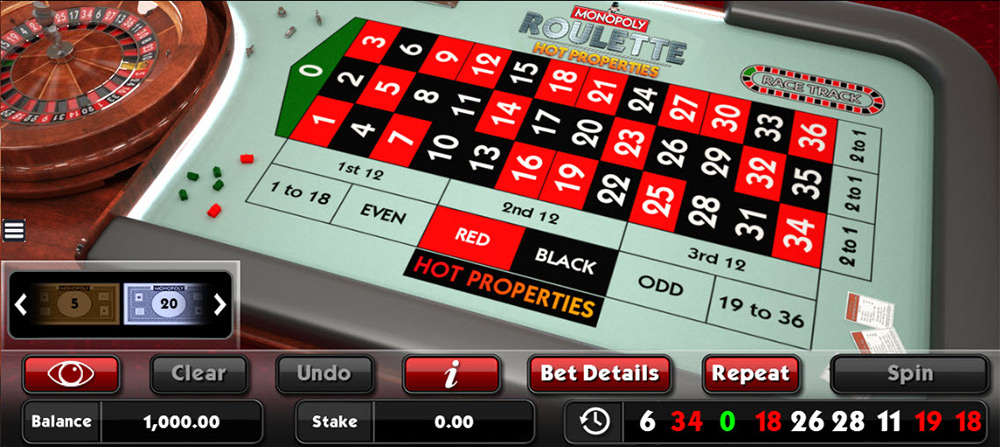 The third and most unique spin-off is Mystery Roulette by Novomatic. The difference between Mystery Roulette and regular roulette is in the design of the wheel and the gameplay. The concept of the game is the same, but the 38-slot roulette wheel is extended by two additional mystery fields, which provides additional winning chances apart from the usual options.
All of these three spin-offs are unique in their own way. Playing them would be almost like playing American roulette online, just with certain modifications. They are all similar since they are played on a 38-slot roulette wheel, but they have different designs, bonus features, and ultimately provide different winning odds.
On the Go
With the competition between online casinos being stiffer than ever, it's of the utmost importance for both casinos and software developers to stay on top of the latest gaming trends, most significant of which is mobile gaming. That's why almost all online casinos have Android/iOS play. They offer games on the go either via a dedicated app or via their sites that run on InstantPlay technology, allowing players to play casino games without having to download any software.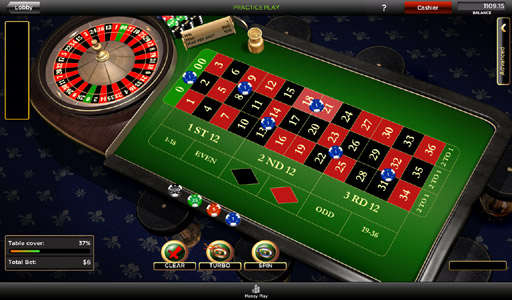 Unfortunately, since American roulette isn't as popular as other variations, software suppliers don't invest much time into developing American roulette apps. Still, there are some reputable casinos that offer the chance to play American roulette online via mobile devices. One such example is 888casino that gives roulette enthusiasts the opportunity to play American roulette on the go.
RTP of American Roulette
One of the most important factors to consider when choosing an online casino and a certain casino game is the Return to Player percentage. Return to Player is a casino term used to describe the mathematical percentage that shows the portion of wagered bets that will be paid back to players over time. For example, if you make a $100 on a machine that has the RTP of 95%, you can expect to get back $95 in wins.
American roulette has the lowest RTP of all roulette types — 94.74% — meaning that the house edge is 5,26%. While the payout ratios are the same between all three roulette variations (35:1), people are repelled by the low RTP, which is why playing  American roulette online is the least popular option among the three versions.
Should I Play American Roulette Online?
The most notable difference between playing American roulette online and playing European and French versions is in the rules of the game. Also, the American wheel is differently constructed than the European/French. The American wheel has two Zeros (0,00), which ultimately translates to the casino having a house advantage of 5.26%, while the European wheel has only one Zero, and therefore a much lower house edge. But whatever the case, the type of roulette you should play depends entirely on you.
If you're not using physics to predict the winning number, then the European version or French version are much better options than the American. But if your system (strategy) is based on physics, then it makes little to no difference if you choose to play American roulette online or one of the other variants of the game.
10 Feb 2020 | Adam Shaw | 0 Comments
COMMENT
SHARE
Top Casinos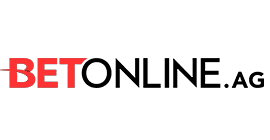 Get 100% up to $3000 on The First Three Deposits
Play Now
Read Review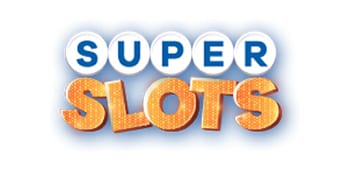 300% Match Bonus Up to $2000 with Bonus Code SUPER300
Play Now
Read Review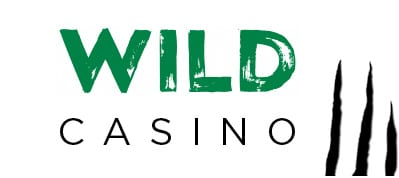 250% match bonus up to $1,000 with Bonus Code WILD250
Play Now
Read Review