SLOTS DEVELOPERS

UNITY

UNITY
Unity is a well-known brand to every kind of gamer on earth. Since its inception in 2005, this cross-platform game engine has helped thousands of developers around the world to create masterpieces. It is best known for creating stunning visuals for both 3D and 2D games. These products can guarantee to deliver high-quality graphics because of Unity.
In addition to high-end strategy games displaying heavy graphics, this game engine also helps a number of developers with casino gaming tools. Unity supports all kinds of traditional table casino games like roulette, baccarat, poker and blackjack. Reel spinners and role-playing games are also popular among Unity users.
Typically, players can engage in these games from any device. The cross-platform gaming engine of Unity makes such flexibility possible. All the major mobile gaming environments like iOS, Android and Windows support Unity creations.
Best Features of Unity Software
There is a reason behind Unity's long-standing success. They have been clear about their goal right from the start. The main mission of Unity was to make the game development tools as accessible as possible to developers across the globe. With time, they have polished themselves with the latest technologies in order to make good on that promise. Now, the following factors function as the biggest features for Unity:
Real-time 3D Game Development
Unity has helped many developers create impressive 2D games. But it is most widely known for 3D game development. The skilled programmers can utilize its tools to develop strategic video games which rely on the player's real-time decisions to progress. This complex set of logical statements is made easier with Unity tools and gaming solutions.
Wide Variety of Genres
The rich collection of Unity tools enable the developers to create almost any kind of game. It can support AR or VR games with heavy 3D graphics, as well as small casual instant and mobile games. No matter the scale or complexity, its resources can be utilized to build any game. One can also use these tools only to create the architecture or design of a game.
Cross Platform
Since Unity is a cross-platform game engine, the programmers do not have to create different versions of the same game from scratch. A developer can publish his new creation on more than 25 platforms with Unity. That is why you can play all their games in iOS, Android and Windows environments.
Our Top Three Favorite Unity Games
Unity slot games are hard to come by. This brand is rather known for its wide range of high-end 3D games. These creations have deep intriguing storylines and top-notch execution to accompany them. Let's have a look at three of our all-time favourite Unity games:
Inside:
The developers of Playdead produced this adventurous games with stunning visuals. The simplistic art style has taken a brand new sophisticated form on this game. You will never find rough edges or incoherent lighting anywhere. Its gameplay also balances complexity very well so that you are not overwhelmed. Enjoy the beautiful sceneries with the intriguing gameplay on Inside.
Hollow Knight:
If you are an anime lover, you will love playing Hollow Knight. This 2017 game was developed by Team Cherry using Unity tools. You will find adorable characters throughout this game exploring the anime-ish environment. Even though it is a 2D game, the cartoonish visuals still keep you glued to the screen. Its award-winning gameplay brings both peace of mind and excitement for the players.
Temple Run:
Temple Run is one of the most celebrated games made by Unity. This is an endless running game set up with 3D graphics. Imangi Studios developed this game using the rich software tools of Unity. Since its release in 2011, this game has gained more and more followers with time. It is now available on all major mobile platforms including iOS, Android and Windows. Its huge success led to the creation of several spinoffs and sequels over time.
Unity Overview
Unity itself does not develop any game. It is rather a gaming engine which helps skilled developers execute their vision. Nevertheless, Unity has proved itself to be one of the most sought-after game development platforms. The casino lovers online would love to see more Unity slots and table games in the future.
04 Feb 2020 | Adam Shaw | 0 Comments
COMMENT
SHARE
Top Casinos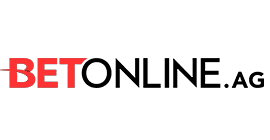 Get 100% up to $3000 on The First Three Deposits
Play Now
Read Review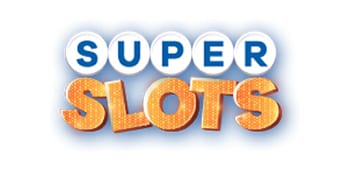 300% Match Bonus Up to $2000 with Bonus Code SUPER300
Play Now
Read Review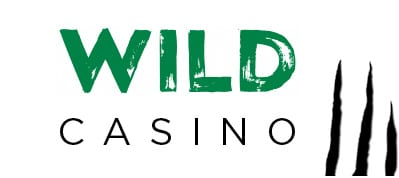 250% match bonus up to $1,000 with Bonus Code WILD250
Play Now
Read Review