SLOTS DEVELOPERS

OCTOPUS GAMING

OCTOPUS GAMING
According to their official website, Octopus Gaming is an Antigua based casino game developer that provides 'world-class' casino games. They boast of a large selection of casino games which are almost 100 in number. While that is highly impressive for a developer that started its journey only in 2016, recently there has been a lot of speculations about the company's true identity.
The initial trigger to all these sceptical ideas generated from the company's lack of information provided at their website. While they do claim of having a headquarter at St. John's, nowhere do they mention about having a gambling license to operate all the games. In fact, there is also a lacking in the ownership and management related information sector.
As for the games, the developer offers a huge number of slot machines along with a selection of table games, specialty games and keno variations. Players can easily visit their site and check out the games.
History of Octopus Gaming: Pros and Cons
The Antigua based game developer announced their launch via their official website in November 2016. However, it went live only in October 2017, after almost a year. Within a very short period of existence, the company filled up their gaming portfolio with a massive selection of games, the majority of which arrived from the previously convicted software provider, TopGame.
Accused of missing symbols in jackpot slots, the developer was eventually forced to shut down their production. The sudden appearance of their games in Octopus Gaming's catalogue therefore naturally raised some eyebrows.
Whatever the reason behind all these is, the recent releases from this developer are not that bad at all. In fact, they have a wide variety of themes, designs, layouts and gameplays in their slots.
Players who are not into slot machines can go for the developer's table games. These come with a variety of Blackjack, Baccarat and Roulette games. There are also a few keno selections that allow the players to win up to 10,000 coins.
Top 3 Slots from Octopus Gaming
Due to the HD graphics and animated designs, almost all the newer releases from Octopus Gaming are highly appealing to the modern players. Those who are not sure about the games which are a bit extra, here are our picks:
Carnival of Venice:
Set in the heart of Italy, this is a brightly decorated video slot with rich graphics quality. Along with a free spins feature, wilds feature and a pick'em style bonus round, the game has a jackpot prize worth 15,000 credits that is quite a large sum considering its relatively convenient betting range.
Grave Grabbers:
Set in a horror-themed background, this game is all about the chilled and spooky elements. The most interesting feature of the game is its sound effect that has a bone-chilling tone along with occasional screams. The game has free spins, wilds, and up to 10 bonus rounds to ensure an interactive gameplay.
Voyager's Quest:
This is an adventure themed video slot that offers highly detailed graphics and excellent sound effects. It has a feature-packed gameplay with an abundance of free spins, wilds, scatters and a mini game to reward with cash prizes.
Octopus Gaming Company Overview
While there is a confusion about the company's originality and authenticity, that does not necessarily mean that their games are not entertaining enough. Although the initial releases from the catalogue have an old and worn-out look to them, the latest products are adorned with sharp and crisp graphics. With catchy soundtracks and attractive storylines, these games are great for a casual session.
New players who want to try out slots from Octopus Gaming can enjoy them in multiple platforms. However, we recommend that they play the games in the free versions first and start betting with smaller stakes in case of the real money version. Whatever they decide to do after learning about the company's reputation, we leave it up to them.
29 Jan 2020 | Adam Shaw | 0 Comments
COMMENT
SHARE
Top Casinos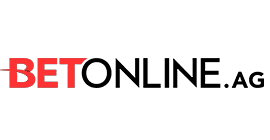 Get 100% up to $3000 on The First Three Deposits
Play Now
Read Review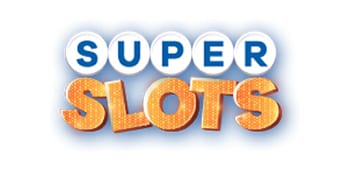 300% Match Bonus Up to $2000 with Bonus Code SUPER300
Play Now
Read Review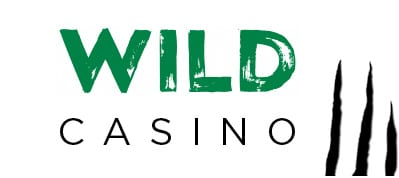 250% match bonus up to $1,000 with Bonus Code WILD250
Play Now
Read Review