What Is It and Where Does Its Name Come From?

Dead Man's Hand

Dead Man's Hand — What Is It and Where Does Its Name Come From?
If you're a poker player, you probably stumbled upon the term "dead man's hand" before. Poker players love using slang for all kinds of card combinations, and this one is used to denote a hand with two pairs. However, this hand cannot consist of any two pairs. In fact, they have to be a pair of black aces and a pair of black eights.
This hand can be useful, as a pair of aces is always a good sight, especially if it's accompanied by another pair. However, many poker players consider this particular combination of cards bad omen. That's because this hand is part of a legend that goes back to the Wild West. Just like any other Western story, we cannot be sure whether it really happened or not.
However, we can tell that this story has been popular for a very long time, and that's mainly because the cards that were part of the dead man's hand weren't always aces and eights. Read on!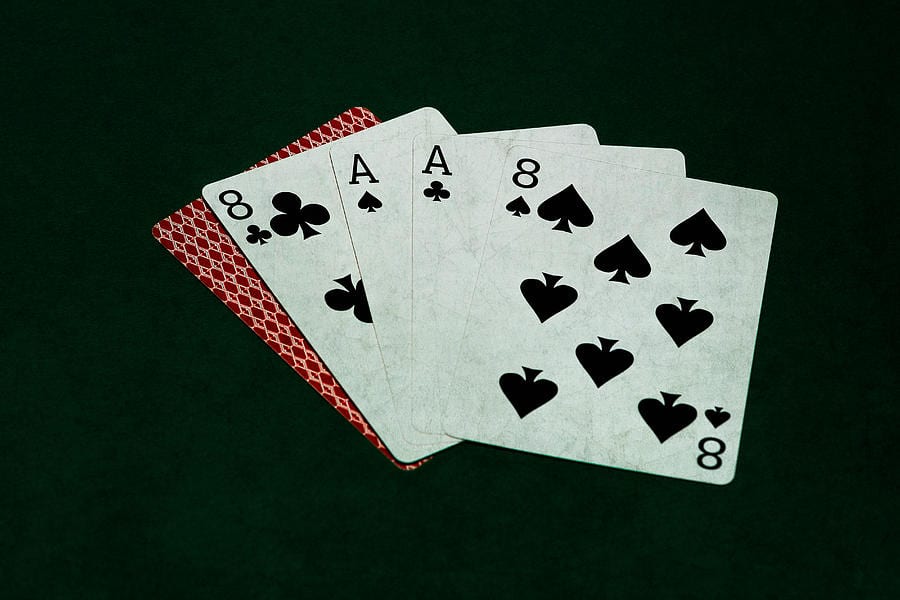 dead-mans-hand
History of Dead Man's Hand
The first time that someone mentioned this hand was back in 1886 when it was described as consisting of three jacks and a pair of tens. However, that soon changed, as the dead man's hand was described as a pair jacks and sevens. This was written in a book called the Encyclopedia of Superstitions, Folklore, and The Occult Sciences of the World.
Just four years after that, Edmond Hoyle stated that this unlucky hand consists of a pair of eights and a pair of jacks. Jacks were converted to aces in the 20s of the 20th century, and the main reason for that is a person named Will Bill Hickok.
Who Was Wild Bill Hickok?
According to the legend, James Butler "Wild Bill" Hickok was a gambler who lived in the 19th century in the Wild West. His death took place in 1876 when Jack "Crooked Nose" McCall killed him.
The two of them played poker in Deadwood, South Dakota. McCall was the last one to join the game and was out of luck as he managed to lose all of his money. Wild Bill decided to help him out by lending him some money and advising him not to play poker anymore until he could afford it.
However, Crooked Nose was a drunkard and got insulted by Hickok's advice. The players called it a day and went to sleep.
The next day, Hickok started his poker session once again in the local saloon. He usually sat with his back against the wall, but another player refused to let him choose his seat this time. McCall saw an opportunity and killed Hickok with his revolver, with an excuse that he was avenging the death of his brother.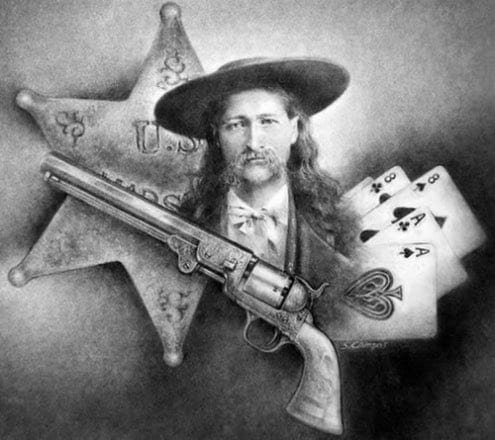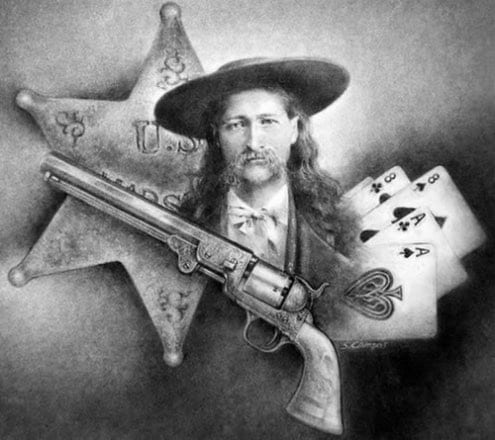 The Wild West was a lawless place, and McCall's actions weren't punished as the trial was held by a group of miners. Nevertheless, he was caught seven months after that and was executed for his crimes.
The most important thing was that Hickok held a specific combination of cards in his hand when he was shot. According to the legend, he had a pair of black aces and a pair of black eights. The fifth card was never mentioned. That's how the hand got the name, and why many players consider it a bad omen.
Is Dead Man's Hand Worth Playing?
Two pairs are always a welcome sight in poker, especially if one of them is a pair of aces. This is a decent hand, but we wouldn't go so far to call it great, as there are many better poker hands, including, full house, straight, royal flush, and more.
Whether you should play the hand or not mainly depends on several things, including your position, pot size, number of players, your play style, and more. It's difficult to tell whether this hand is worth playing or not.
One thing is sure — you should not let superstition affect your decisions. Although there are stories related to the dead man's hand, you should always remember that poker is a game of skill more than it's a game of chance. Therefore, if there's a chance that you can win by playing Dead Man's Hand, you might want to take it.
Dead Man's Hand Pop Culture References
This concept was used several times in pop culture. Perhaps one of the most notable references is in One Flew Over the Cuckoo's Nest, when one of the characters explains the tattoo of a dead man's hand to another. Because of this, many people decided to do the tattoo themselves.
Naturally, this hand was used in Western movies, and John Ford was one of the directors to use it to foreshadow the death of a specific character.
There's even a video game called Dead Man's Hand, which is a Western first-person shooter. Apart from that, Fallout: New Vegas had a side-game where players had to collect the dead man's hand in order to get an achievement.
This hand was also a source of inspiration for many musicians. For example, Bob Dylan has a song called Rambling, Gambling Willie, where he references the hand.
All in all, the hand had a significant cultural impact as it is often one of the things that's closely related to the Wild West, as the story of Hickok's death is one of the most famous legends of that era.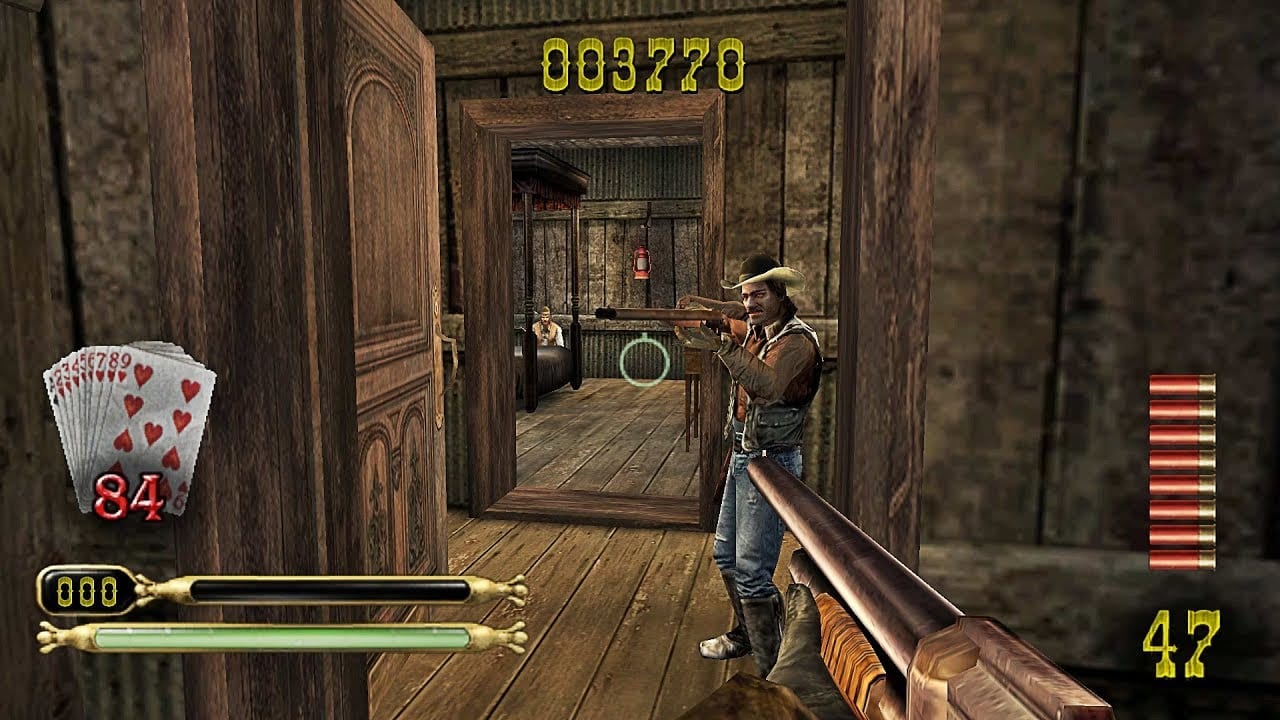 dead mans hand videogame
Conclusion
The dead man's hand is an interesting concept, and the story behind it is exciting. However, as a poker player, you shouldn't let stories affect your strategy. Instead, make sure to check out other slang words that are commonly used by poker players, as almost all of them come with a sort of back story. Truth be told, none of them is as impressive as the one about James Butler "Wild Bill" Hickok and his murderer Jack "Crooked Nose" McCall.
15 Jul 2020 | Adam Shaw | 0 Comments
COMMENT
SHARE
Top Casinos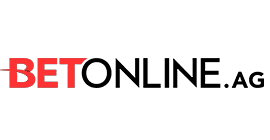 Get 100% up to $3000 on The First Three Deposits
Play Now
Read Review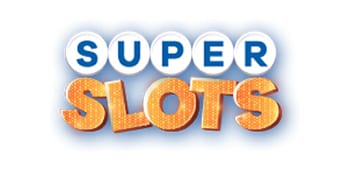 300% Match Bonus Up to $2000 with Bonus Code SUPER300
Play Now
Read Review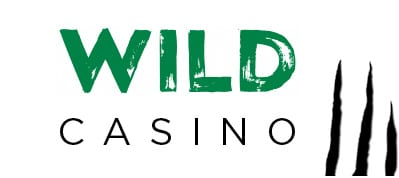 250% match bonus up to $1,000 with Bonus Code WILD250
Play Now
Read Review